1. There was this delightful sign in the Green Fields.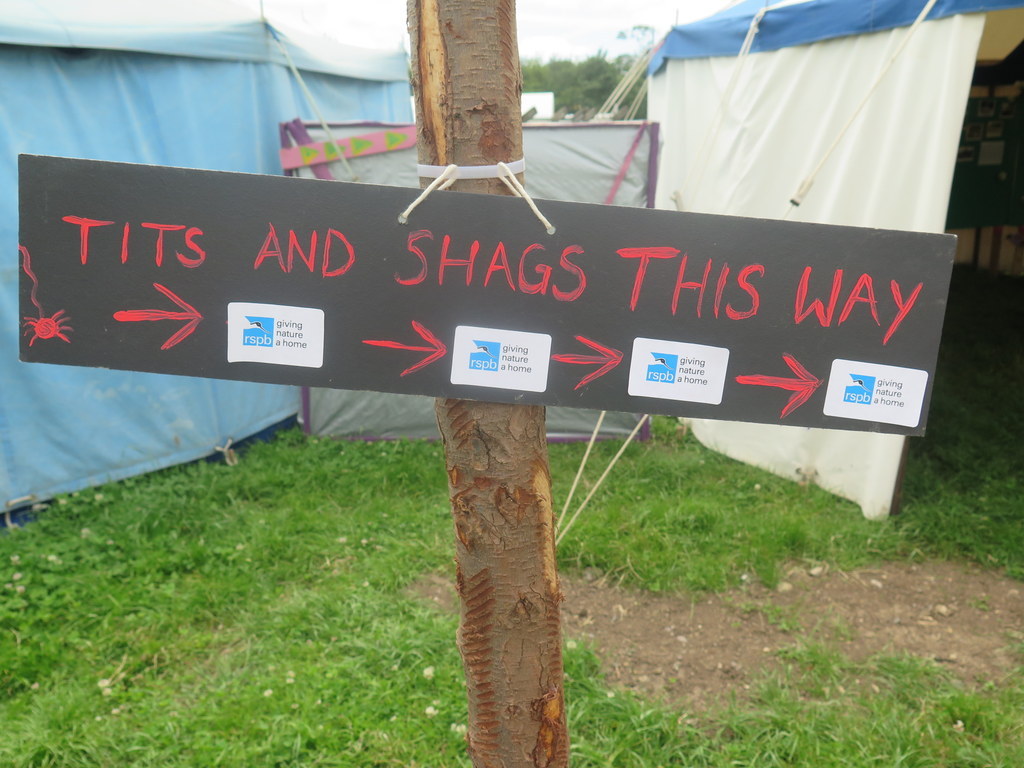 2. You may see tabloid pictures of celebrities at Glasto on the internet. But the one celeb that a lot of people went crazy for when they saw him? Lizo Mzimba from Newsround.
3. I kid you not a lot of people lost their shit when they saw Lizo.
4. There was chants of "LIZO LIZO LIZO" wherever he went. He looked so proud.
5. Another highlight was seeing a girl squatting in a toilet who couldn't be bothered to close the door, whilst her drunk friend was shouting outside, "You're such an inspiration. You should write a book about this."
6. There was a man who held up a sofa cushion for Years & Years' entire set. Nobody knows why.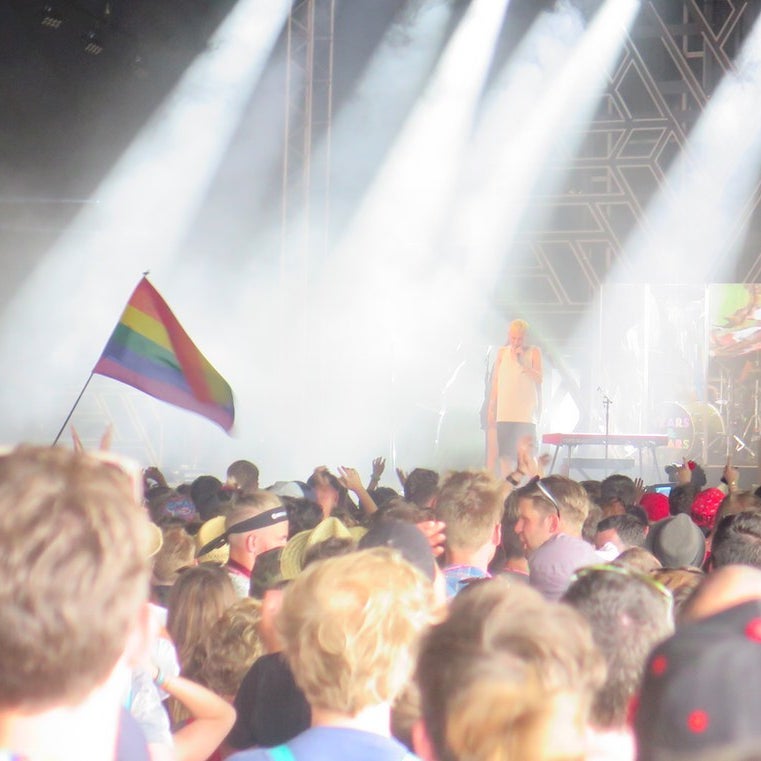 7. All the Glastonbury Festival guides were still promoting the Foo Fighters playing on the Pyramid Stage even though they weren't. This was a bit :/
8. There was also a man who was very surprised that Lulu was playing the Acoustic Tent. Why? Because he thought that she had died in a plane crash ten years ago.
9. There were these delightful hotdog options.
10. These people arrived at Glasto by Uber.
11. The Uber people allowed people to 'board' their vehicle when it rained during Alabama Shakes, and then proceeded to "drive" them to the next gig for the next set. There was a surcharge though.
12. There were many stages, like "Crooners Corner", where someone sang Frank Sinatra songs all day.
13. And if you were bored of the music you could go to the Circus fields and play with this bad boy.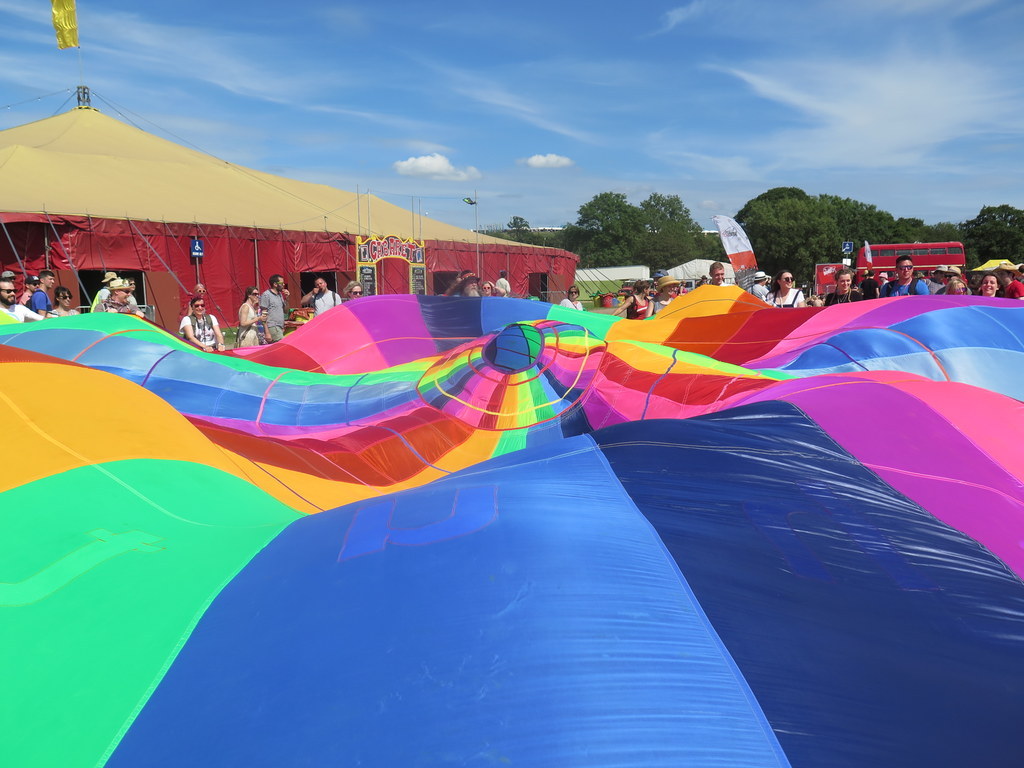 14. There were also chalkboards where people could write whatever they wanted. Many wrote about love.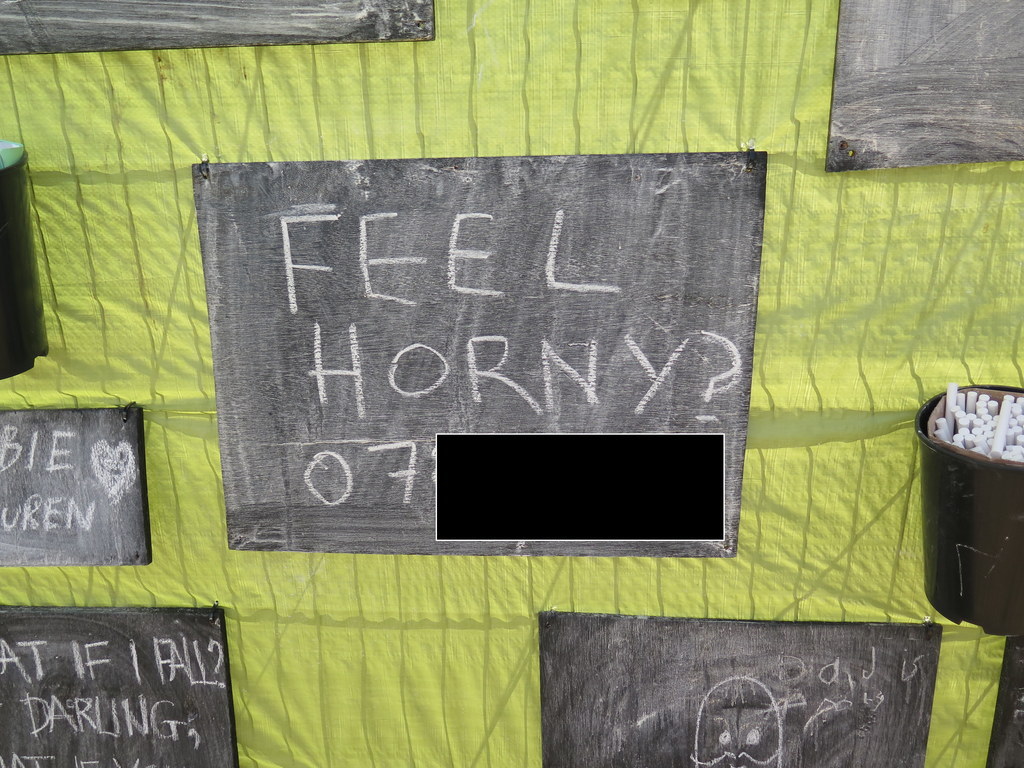 15. The cows were also this far away from everybody.
16. And wherever you went on site, you could not avoid absolutely wonderful Lionel Richie puns.
17. There were also flags with the following puns: "Hello... Is it cheese your looking for?" (a face of Lionel next to some cheese.)
18. "Hello... Is it tree your looking for?" (a face of Lionel in the middle of a tree.)
19. "Hello... Is it tea your looking for?" (a face of Lionel next to a cup of tea.)
20. There were also these puns during Lionel's set.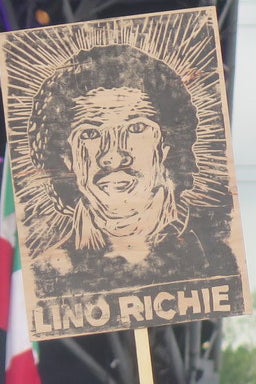 21. Everyone in the front few rows of the Lionel Richie performance could see Lizo Mzimba on a media stand and for a few minutes during "Dancing on the Ceiling", Mzimba danced for a little bit. Just for you.
22. A highlight of the Lionel Richie performance that probably didn't make it to air? When the stage camera zoomed into the face of someone with a Lionel Blair face mask on, not Lionel Richie. Everyone went wild for this moment.
23. A man in the audience was also loudly selling magic mushrooms just before Lionel Richie's set, which was strange.
24. During Florence + The Machine's set on Friday night a woman in the audience said this when she was running from one side of the stage to the other.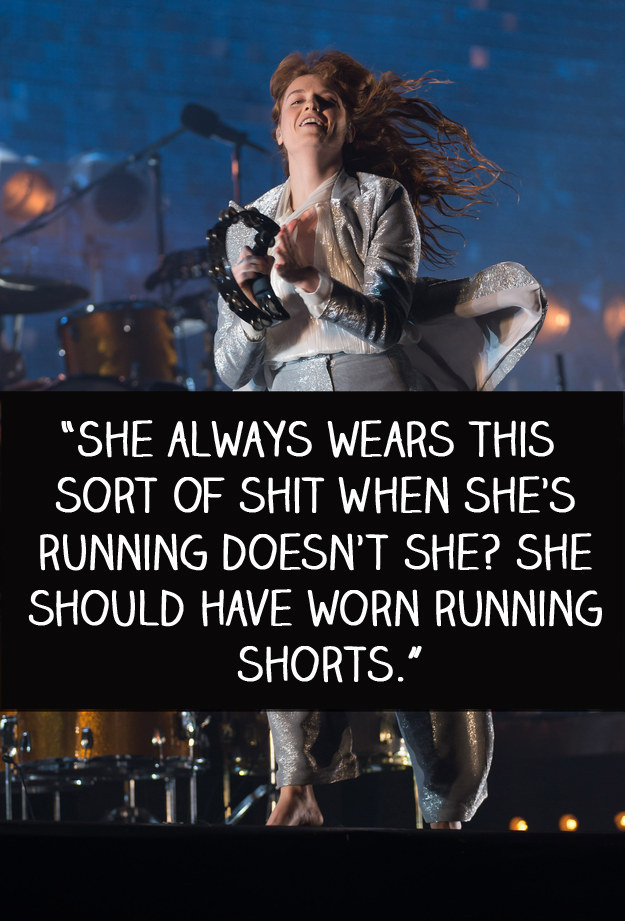 25. And 45 minutes into the Florence + the Machine set a confused person in the audience politely asked the person standing next to them, "Which one is Florence?"
26. Just after the Todd Terje set at the West Holts stage you could have seen a man walking casually while trailing round a water bottle on the floor with a piece of string.
27. There was also a man skipping to Shangri-la and singing "We're off to see the wizard, the wonderful wizard of Oz" whilst wearing a gimp costume. ¯\_(ツ)_/¯
28. Whilst refilling a water bottle in the Healing Fields, a woman approached and asked complete strangers, "do you want to live in a world with me, with no money, but a world that is full of abundance?" Sure. Thanks for asking.
29. And at the very top of Glastonbury, right next to the sign in The Park, these people got engaged.