1.
Theresa May and her husband Philip were on The One Show and the first thing they were asked was this.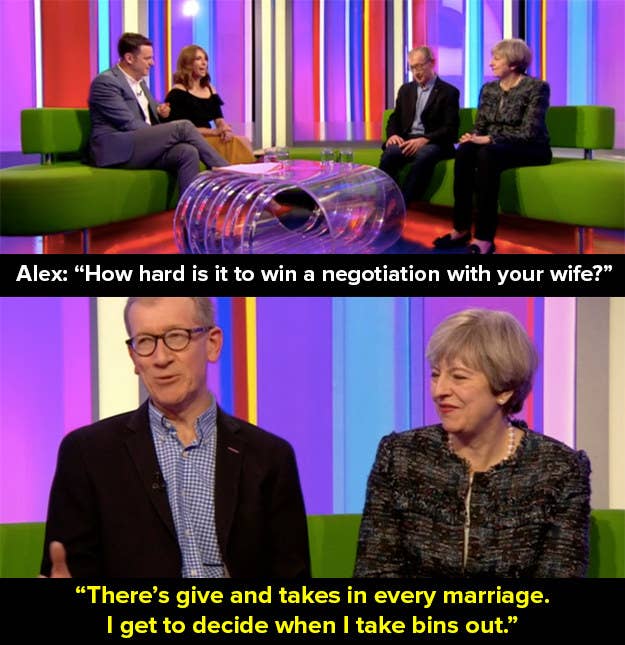 2.
To give them some credit, there was some political discussion. It was then followed by this rather hard-hitting question about the Eurovision Song Contest.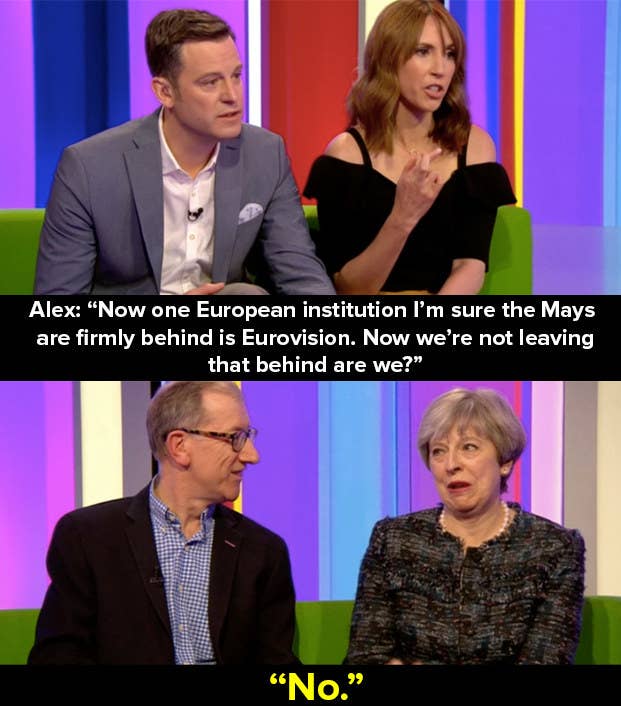 Viewers then saw Mel Giedroyc make this face.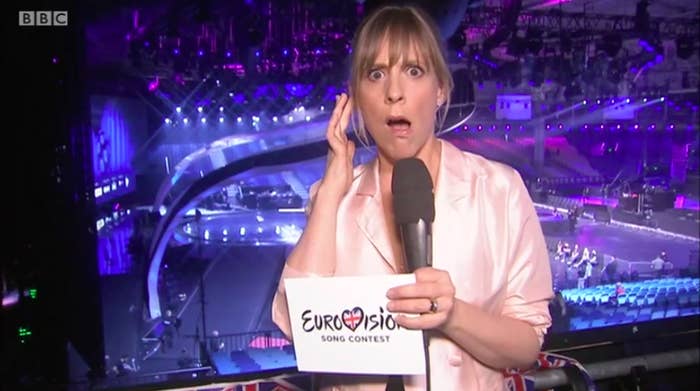 3.
Then, just before introducing a feature on Banksy, Matt Baker asked May this related question.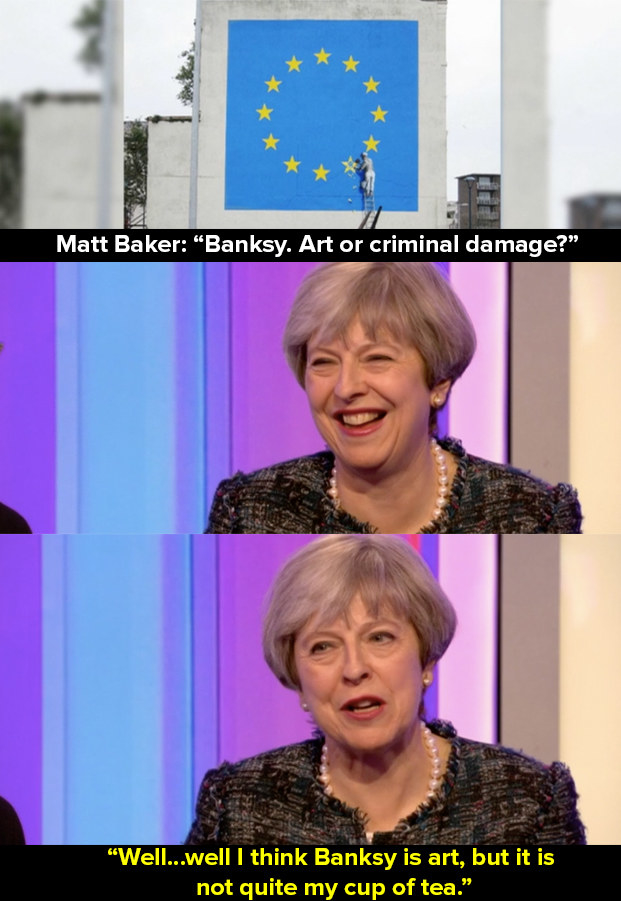 4.
May was asked about her childhood. She said "stable" twice in quick succession.
5.
There was also this rather probing question.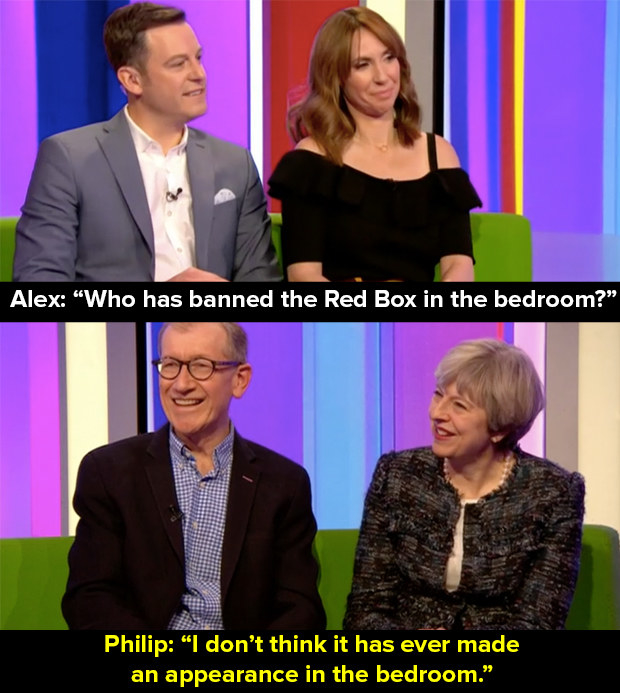 6.
After that feature, they asked May whether she likes media talk about her shoes, whilst the BBC did a close-up of her shoes.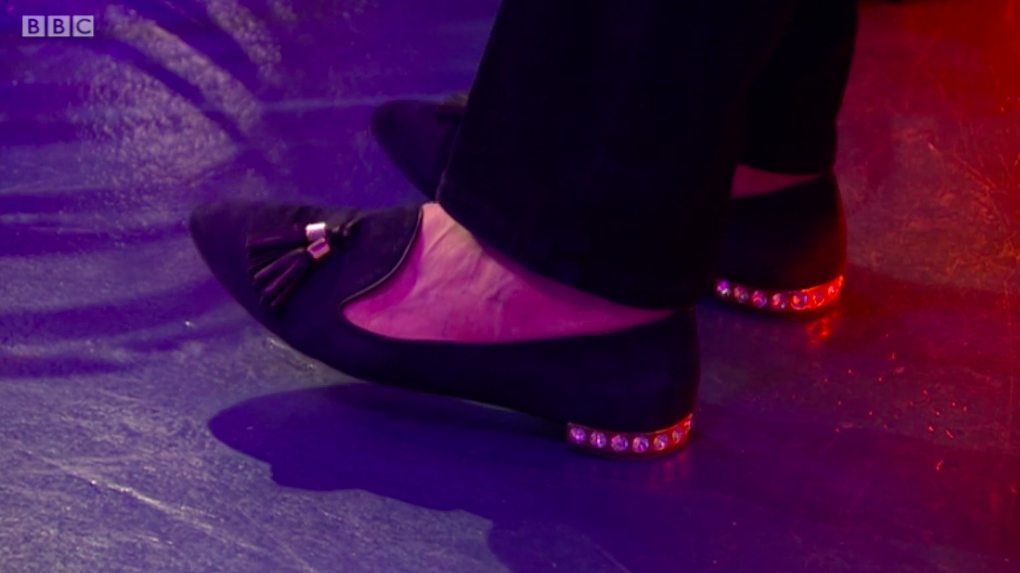 She also had a story about her shoes 🤔🤔🤔.
7.
After talking about Theresa's love for shoes, they then asked Philip about whether he has a "shoe equivalent".
They then ended the interview and chatted to our hopeful at Eurovision this year, who revealed that she was not wearing any shoes.
Still, it wasn't as awkward as when David Cameron was on the show and Matt Baker asked this.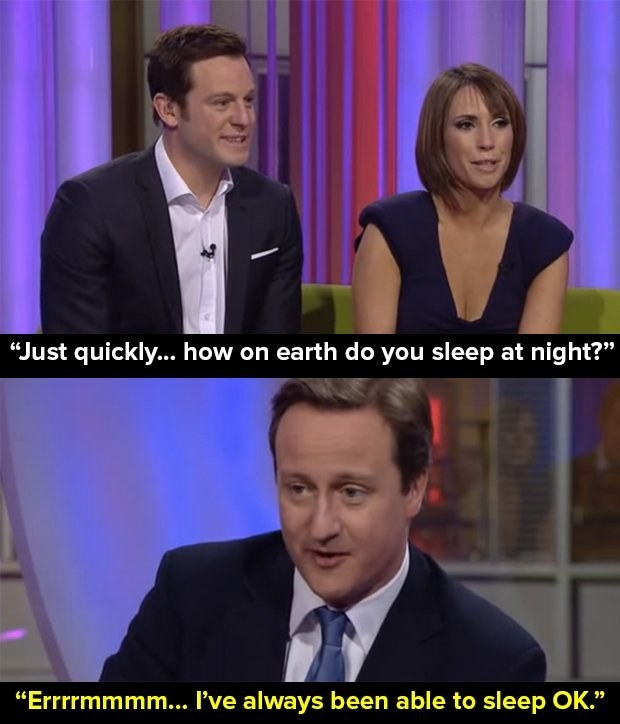 Oh, One Show. You will always be weird.