Hello. I want to alert you that a cake fails show, where bakers who aren't that talented try to recreate iconic-looking bakes and hopelessly fail, is now out on Netflix.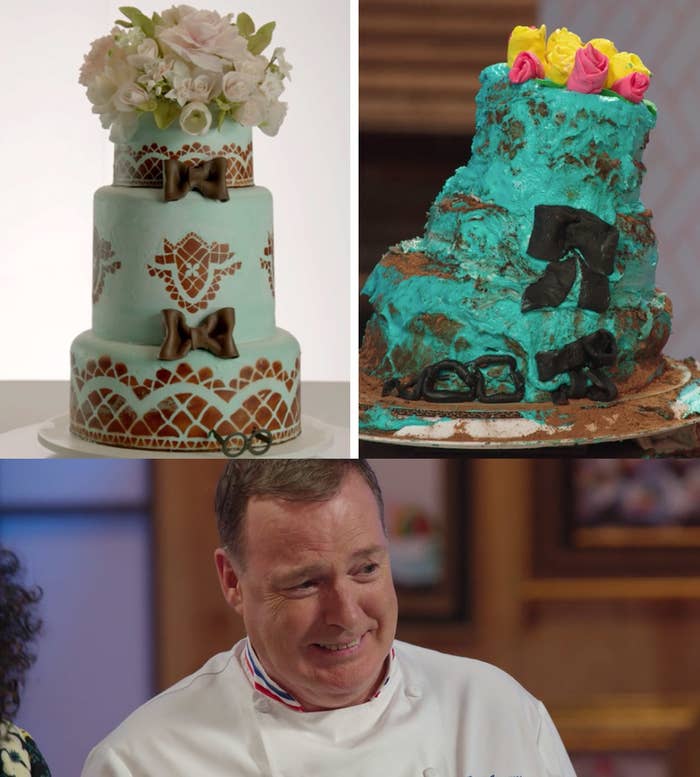 It's basically "Expectation vs Reality" for baking.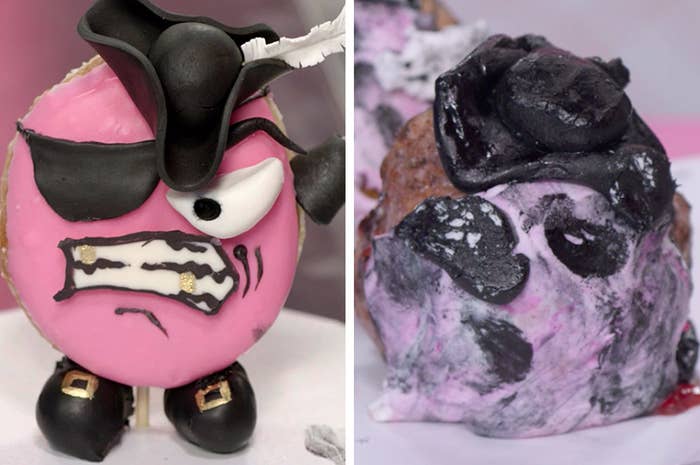 And for me the greatest joy in Nailed It is seeing frustrated judge Jacques Torres (not Paul Hollywood) dishing out constructive criticism of each bake while the contestant nods as if it will make a bit of difference.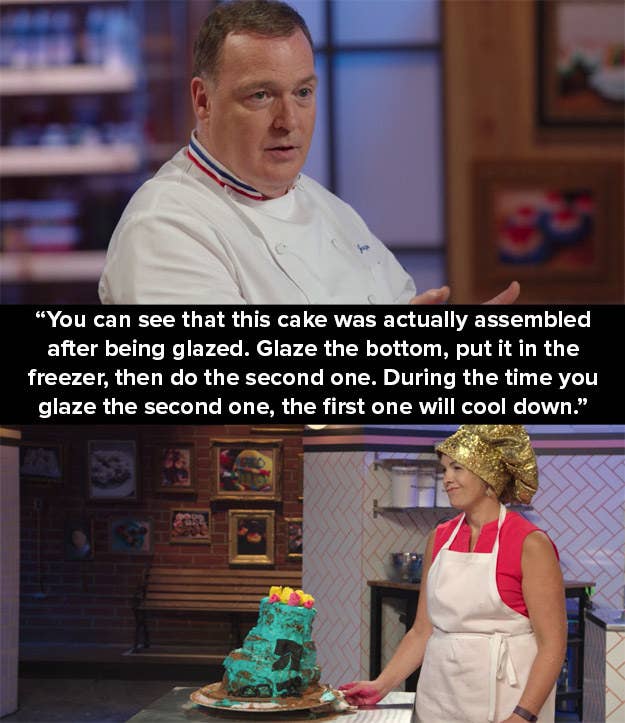 Now, for fans of Bake Off, this show might seem just a little bit familiar. EXHIBIT A: the catchphrase.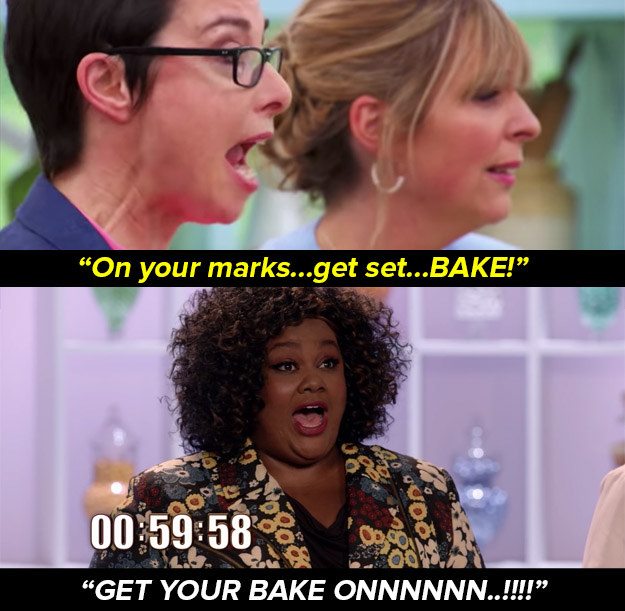 EXHIBIT B: There is a judge who has a particular fondness of talking about alcohol.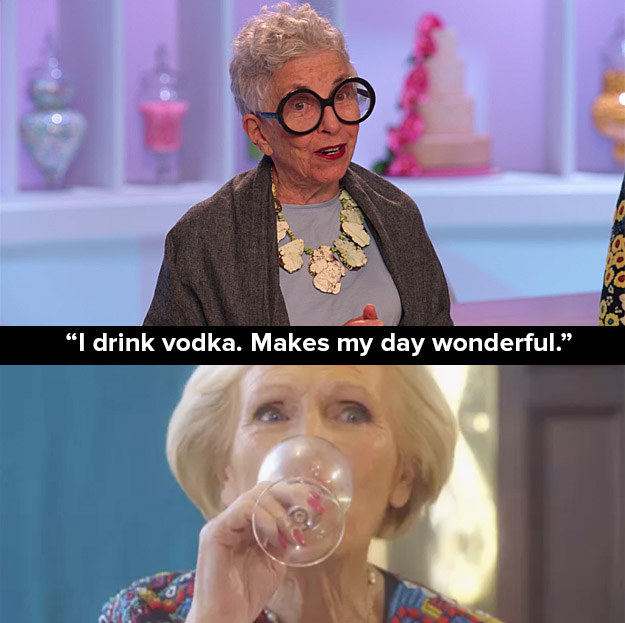 EXHIBIT C: The contestants are actually very nice – and I am a big fan of Elena here for reasons that will become obvious from the following images.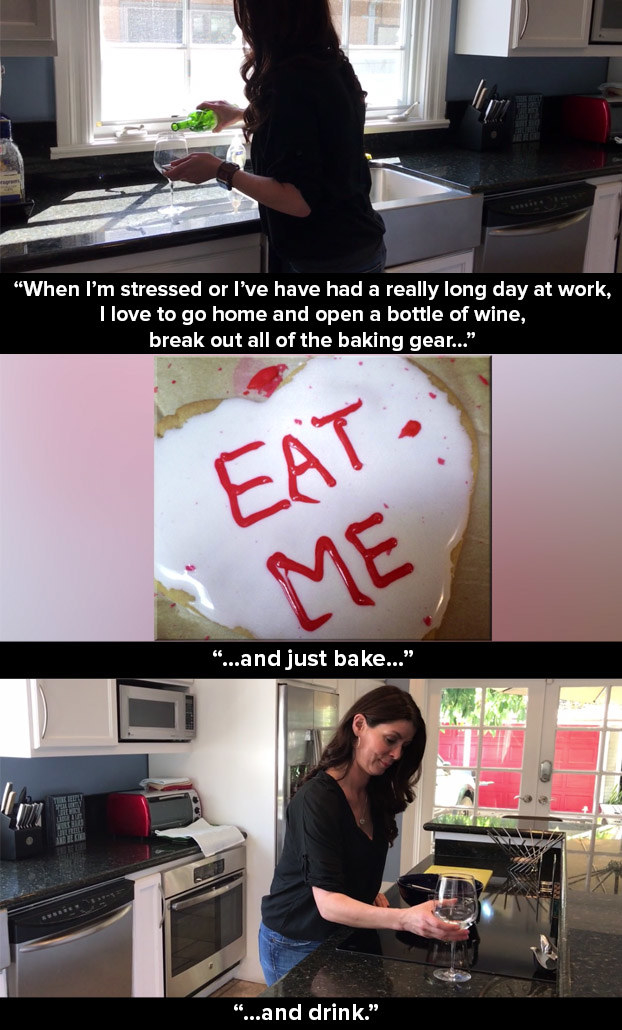 I really liked Elena. Elena, let's be friends.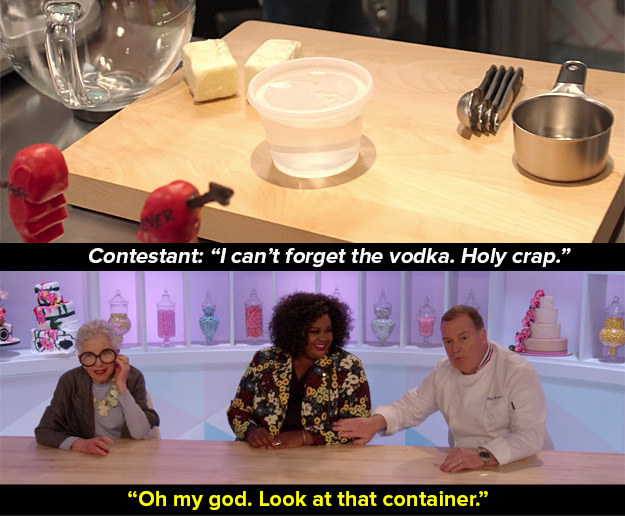 And if you are wondering whether they are just setting the contestants ridiculously intense "expectations" and giving them a stupidly short amount of time, you would be correct.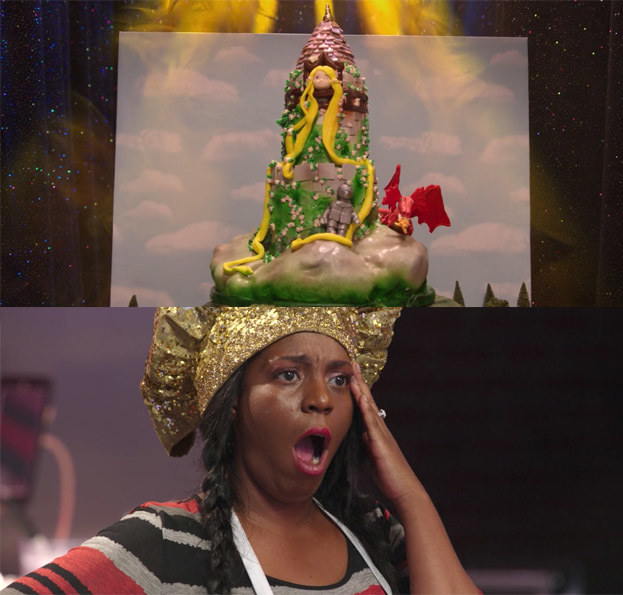 Oh and here was the reality.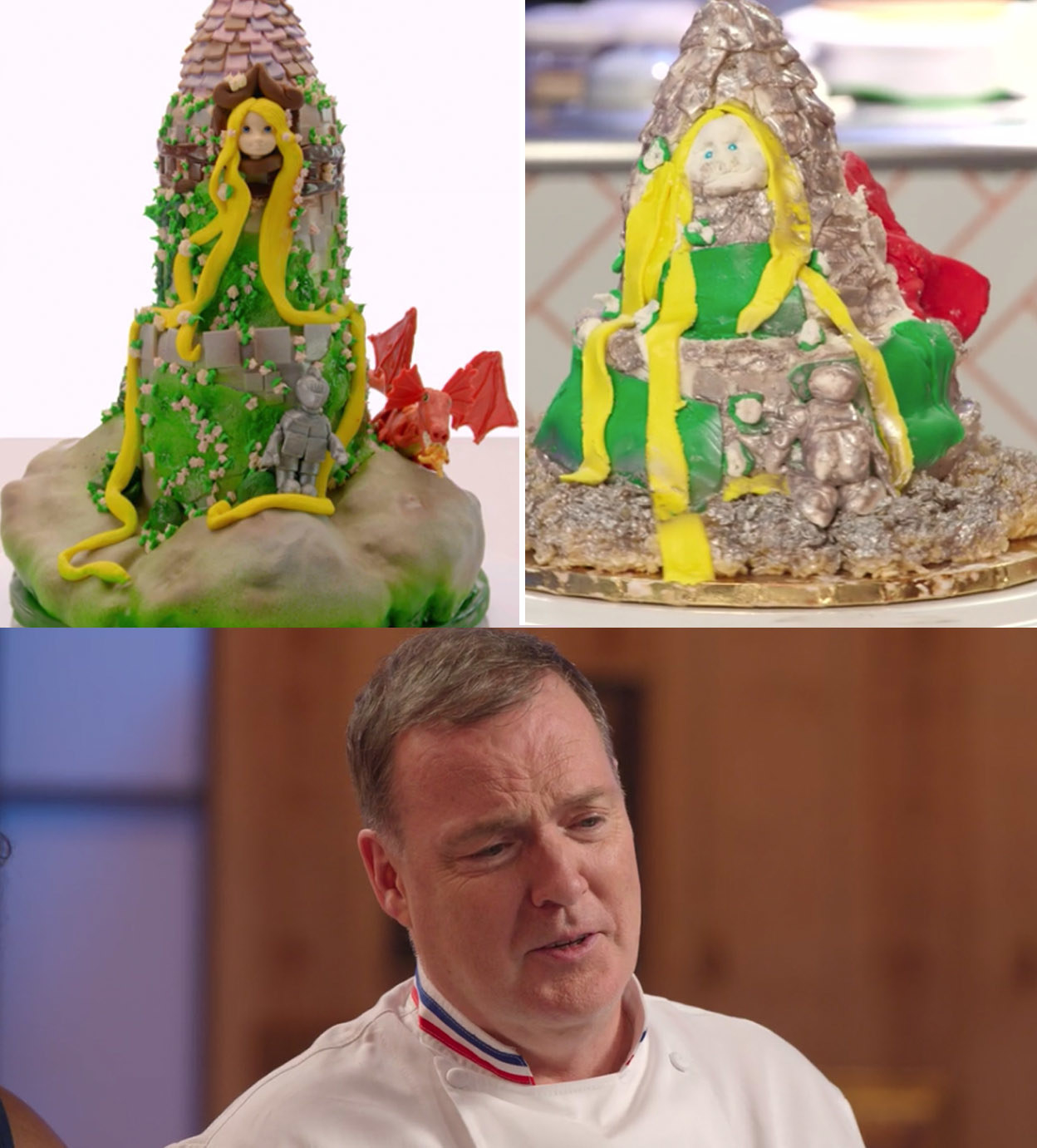 If you want a summary of what I look like with a hangover, it's on the right.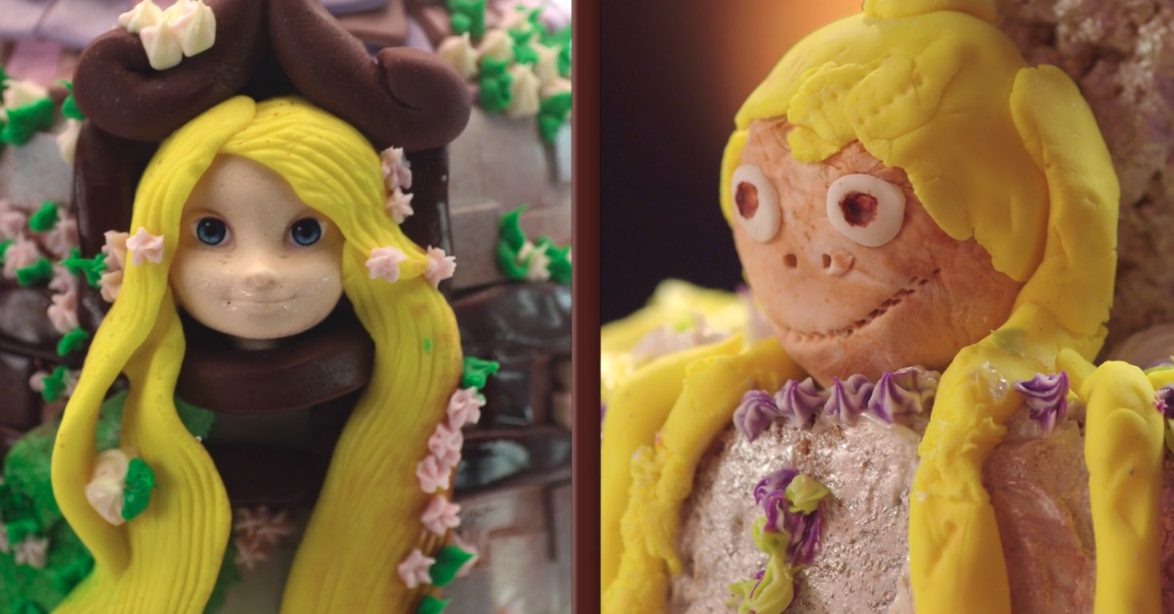 Most of the show is just commentary of what they should be doing followed by shots of what they are doing...
...leading you to shout "NONONONONONONONO" even though it doesn't make a damn bit of difference...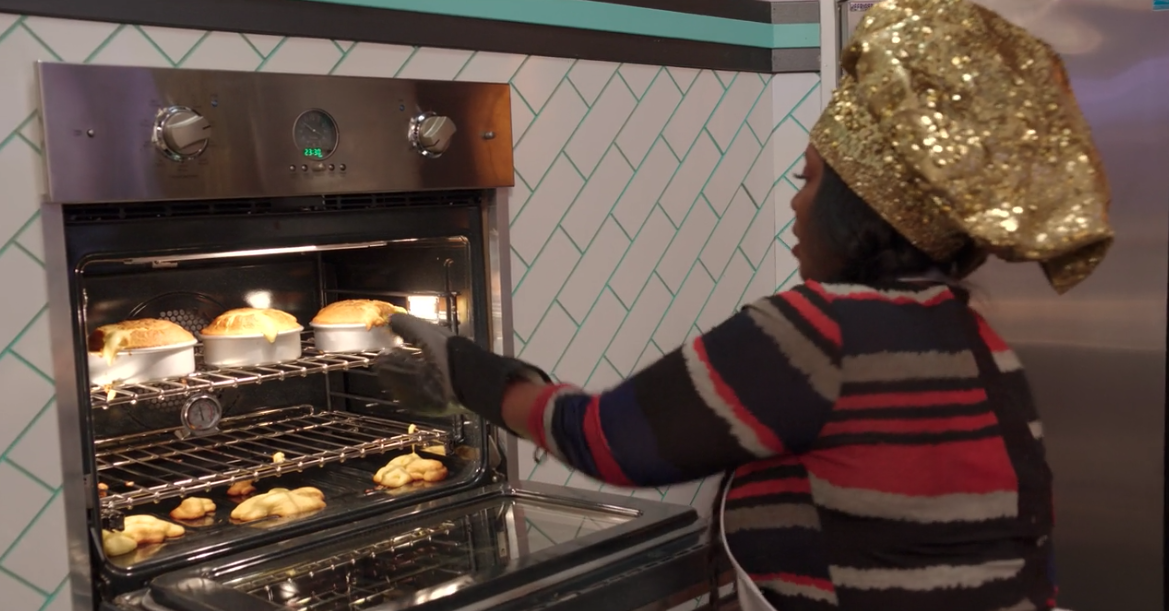 ...followed by the judges' reaction when they unveil it having run out of time.
And to be honest I don't know how the winner is chosen.
I've watched several episodes and I keep forgetting whether the worst baker wins, or whether the person who has baked the least badly wins. Remember bakers who weren't that good at baking were chosen to participate in the first place.
But if you ask me whether I have sympathy for the bakers, I do. I have actually tried to bake the technical challenges from Bake Off and, as you can see, it didn't go well at all.
But would I eat some of their bakes? Ummmm...no.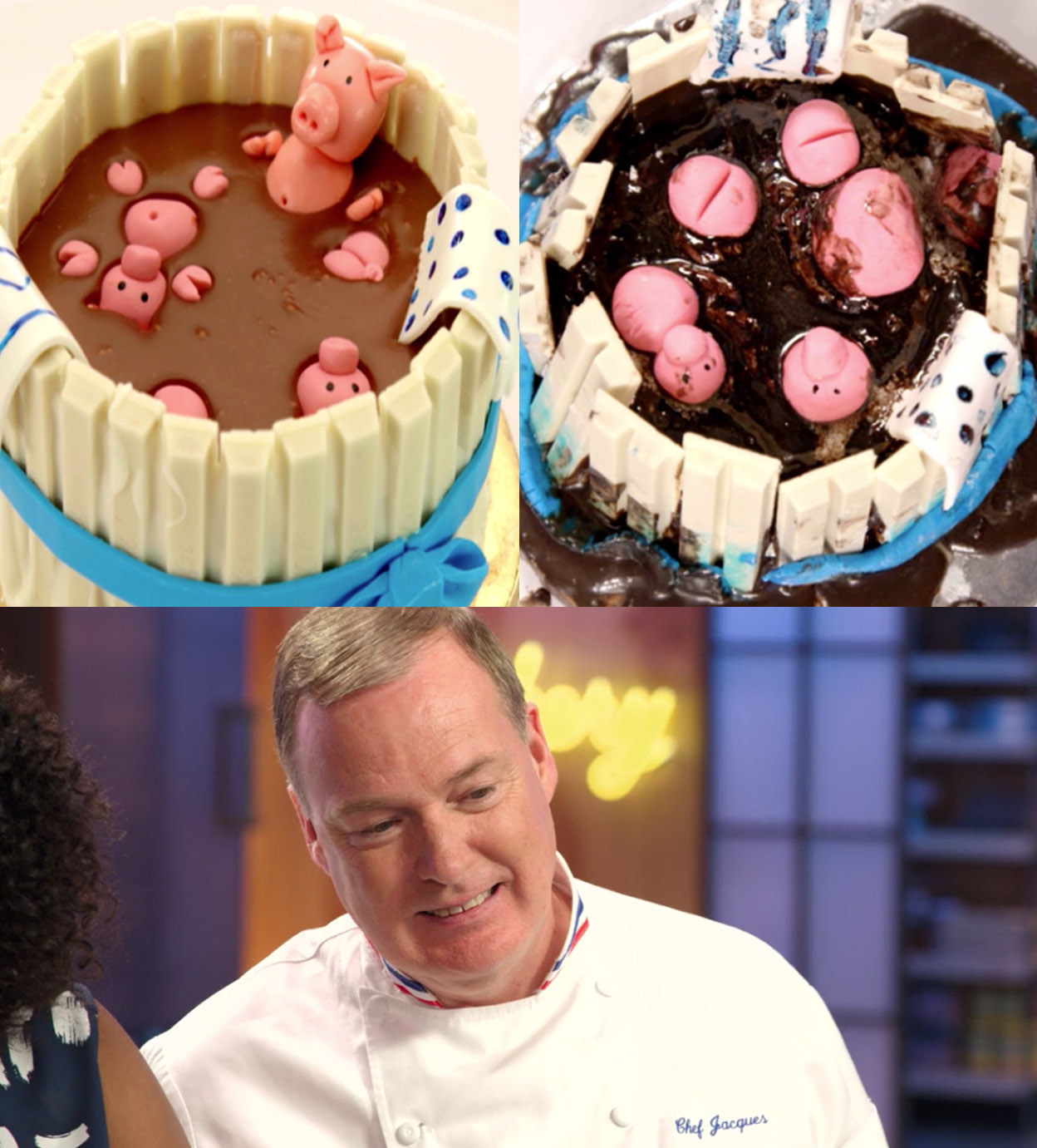 You can watch Nailed It on Netflix internationally.