The Video Everyone's Sharing Of Magicians Photobombing A Sky News Reporter On Live TV Is Totally Fake
The hoax was picked up Friday by places like the Huffington Post, Metro, and Sun Nation.
The video appears to show magicians performing a trick in the background as reporter Ashish Joshi reports on NHS reform.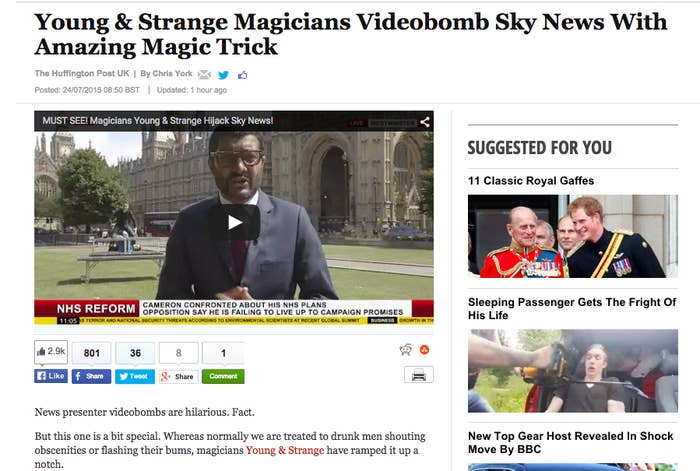 But the font Sky News uses looks like this.

Update: Sky News has tweeted this statement.
BuzzFeed News has reached out to Young & Strange for comment.