The video appears to show magicians performing a trick in the background as reporter Ashish Joshi reports on NHS reform.
However, Joshi has told BuzzFeed News that the video is not real.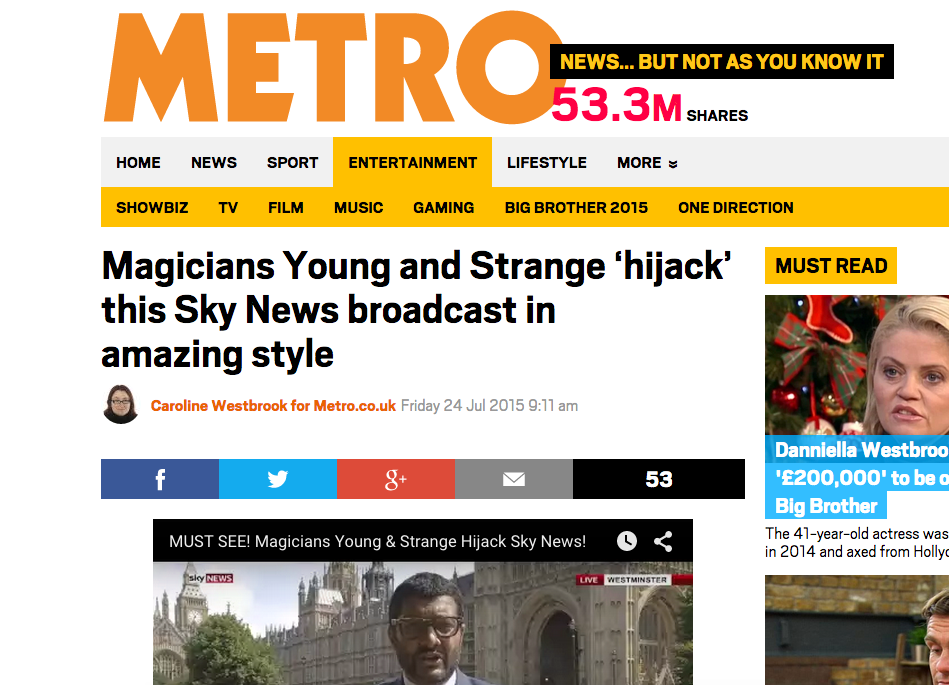 Also, the font in the video looks like this.

But the font Sky News uses looks like this.

There's also a spelling mistake in the ticker.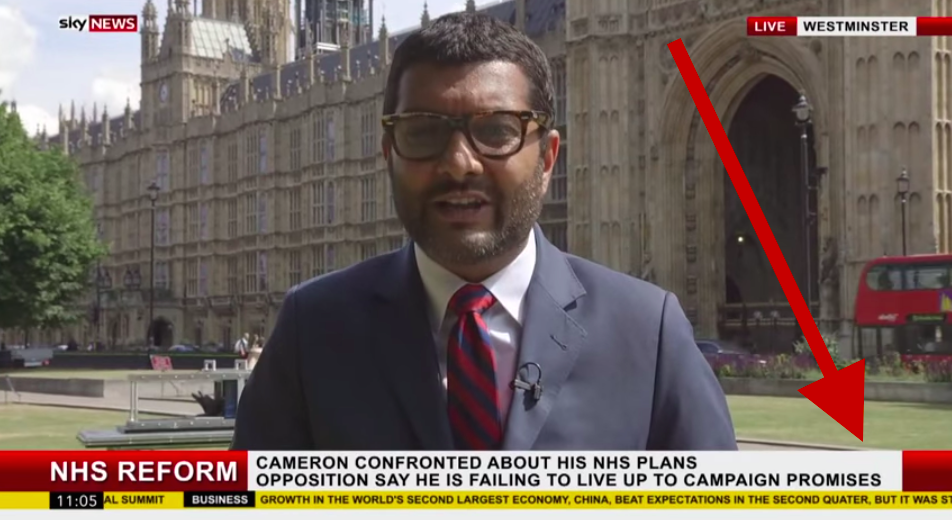 Update: Sky News has tweeted this statement.
BuzzFeed News has reached out to Young & Strange for comment.