I don't know about you, but I've found seeing some of the contestants on The Great Celebrity Bake Off being ambitious but slightly crap to be very relatable.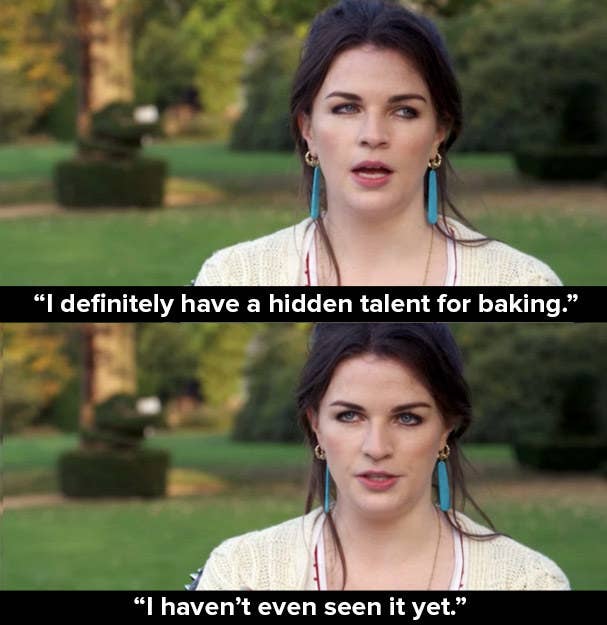 1.
For example, when Roisin Conaty forgot what was in her cupcakes while she was baking those cupcakes.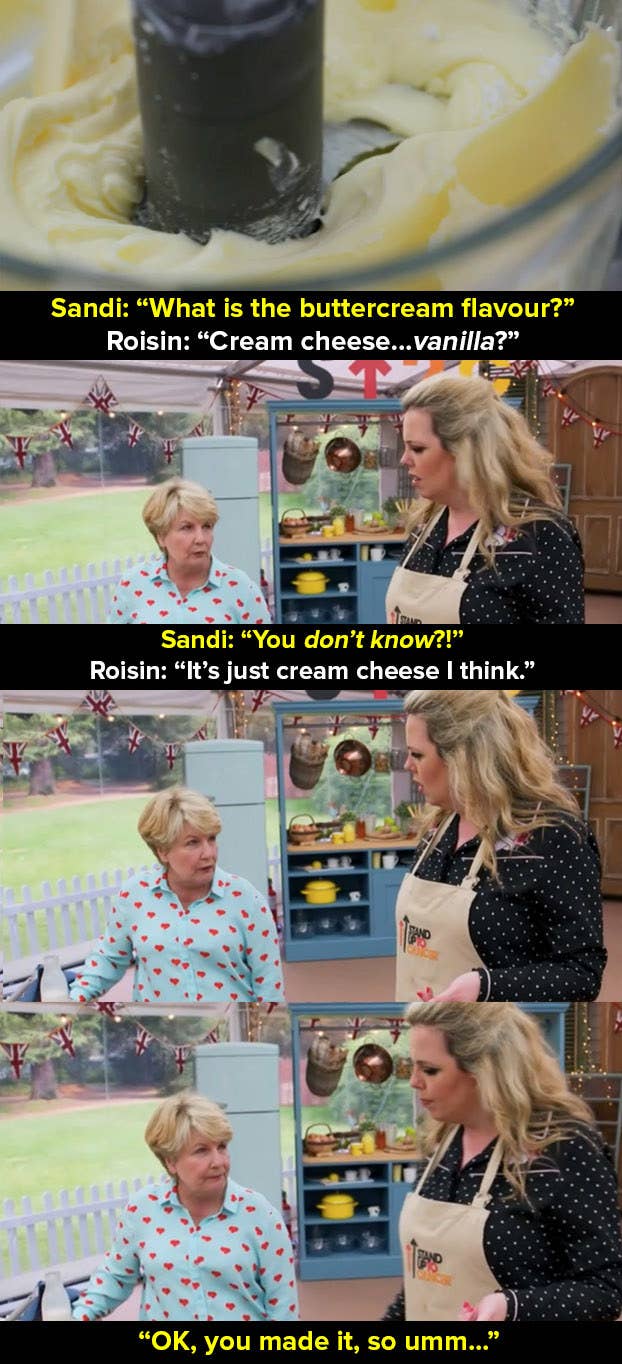 2.
When Lee Mack decided to impress everyone with his juggling skills, until this happened.
3.
When Griff Rhys Jones accidentally dropped a tray full of stuff one minute before a challenge ended but didn't give a shit and carried on like it never happened.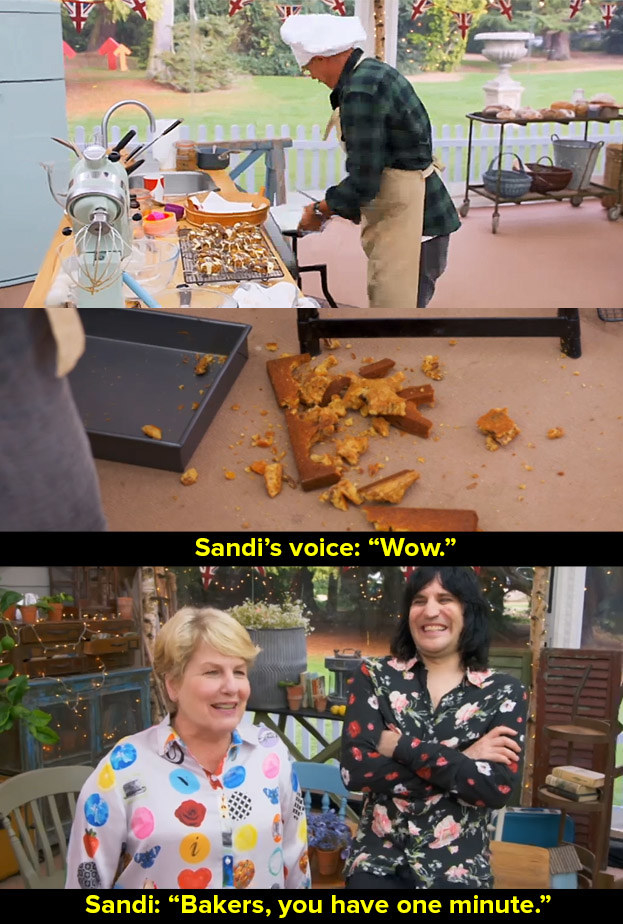 4.
When Lee Mack couldn't work out how to turn off an electric whisk but was running out of time, so he just dropped it on the floor and left it whirring away.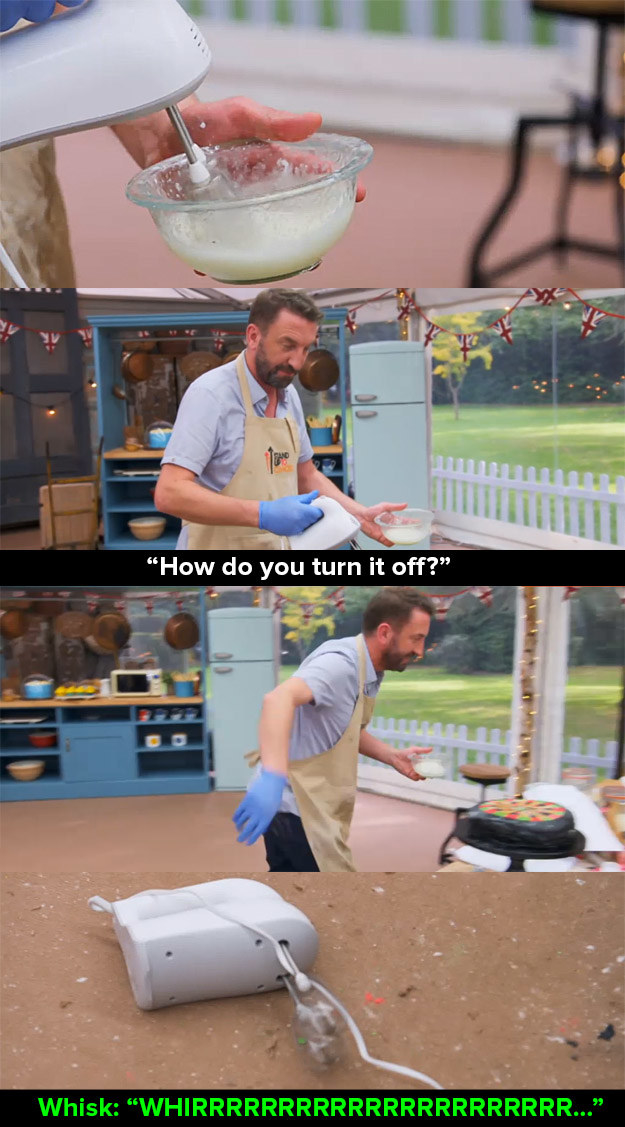 5.
When Ricky Wilson from Kaiser Chiefs got a bit carried away while frosting his cake, to the extent that it wouldn't stop moving.
Don't worry, Ricky. Nobody noticed.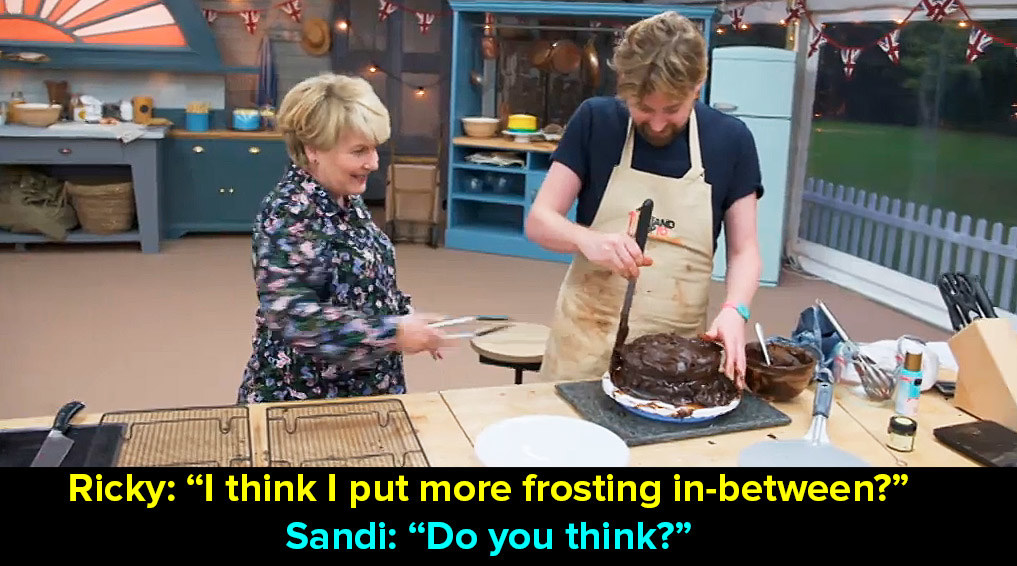 6.
When Nick Hewer showed off his baking credentials.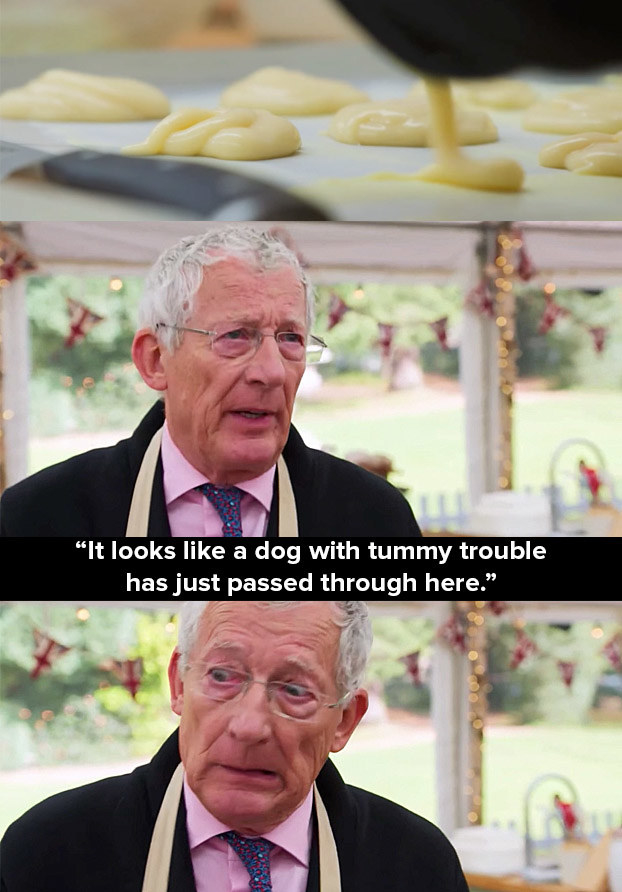 7.
When Roisin showed off her baking credentials.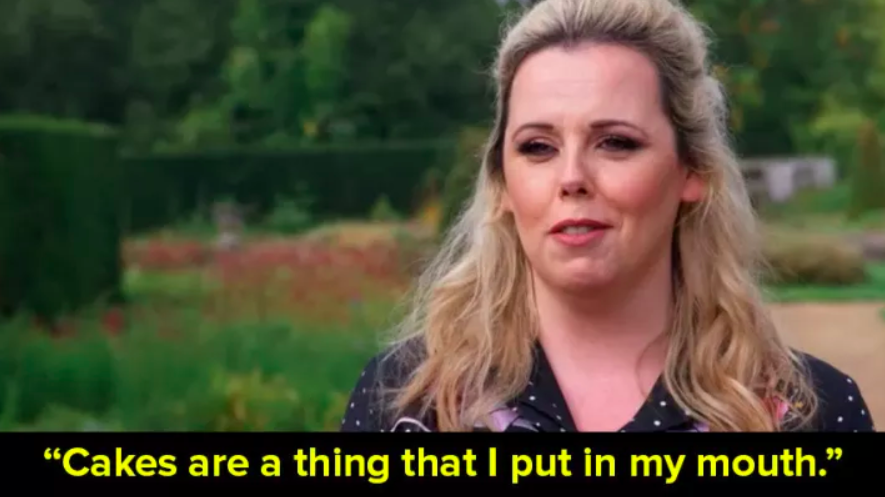 8.
And when her "Gingerbread Beach Bar 3D Biscuit Scene" didn't work out as well as she first hoped.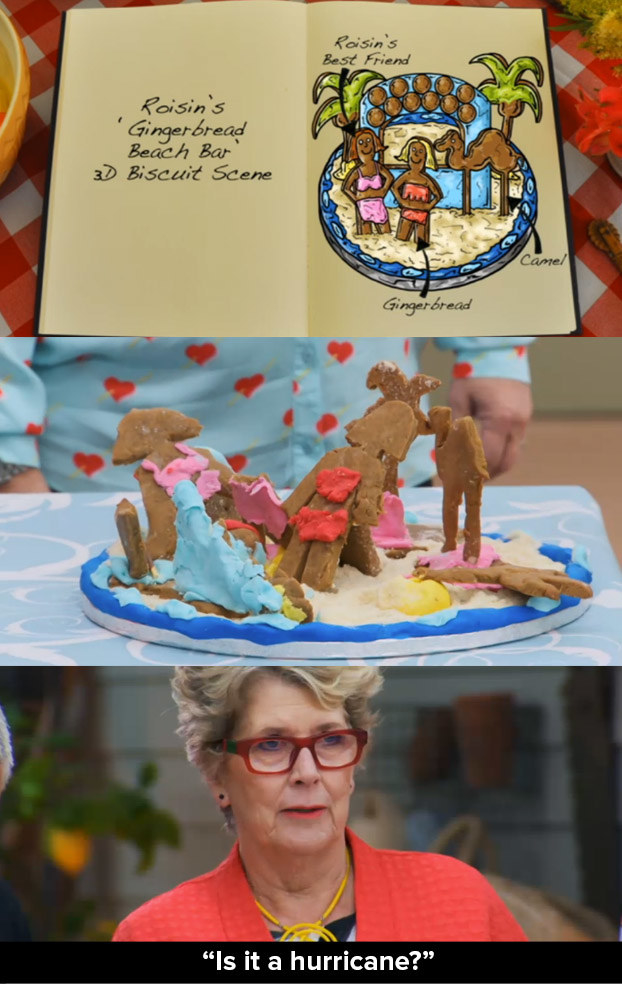 9.
When Stacey Solomon put her oven on the wrong setting, so tried to start all over again even though there was absolutely no time.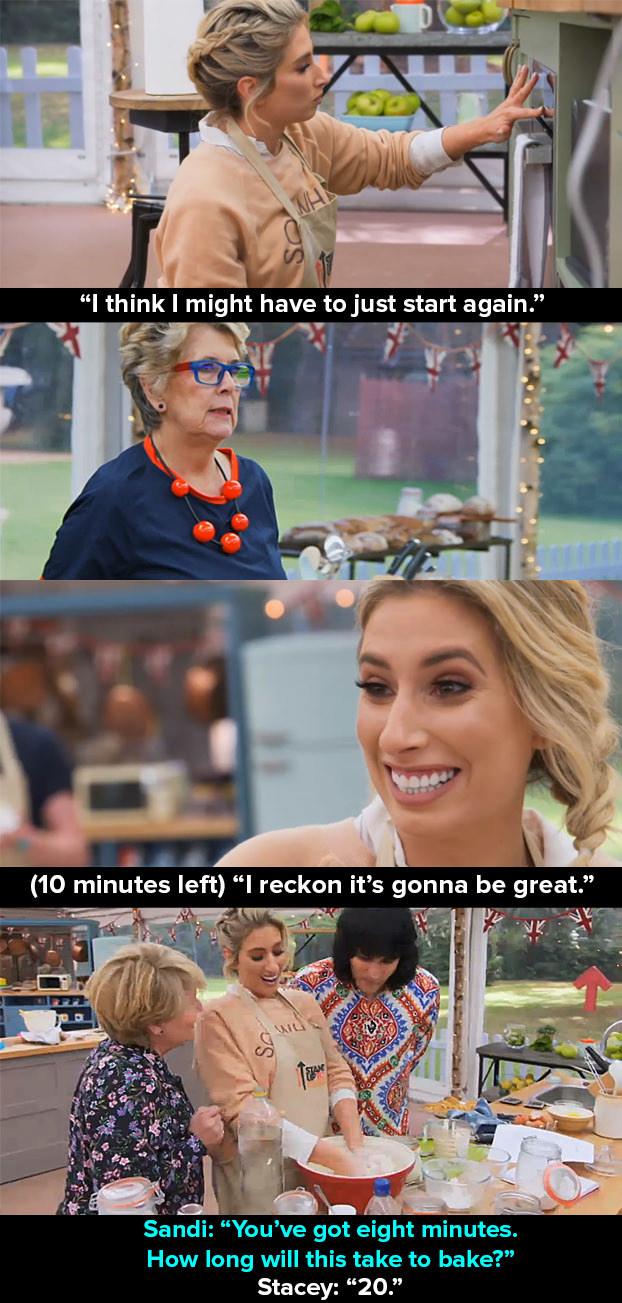 10.
When Harry Hill was supposed to blowtorch his bake but ended up burning so much more.
11.
When Martin Kemp accidentally put buttercream into the oven instead of the actual bake, tried to not admit it to the judges, but then did so 0.0001 seconds later.

12.
When Roisin asked this important question about lemon zest.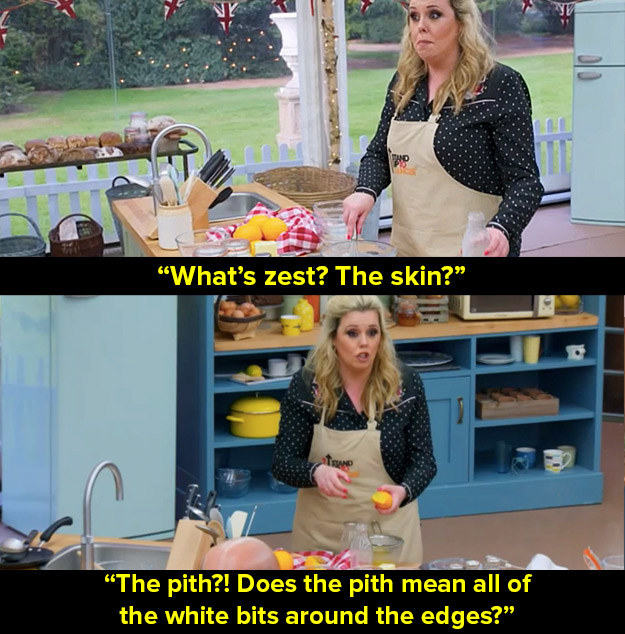 13.
And when she took criticism very well.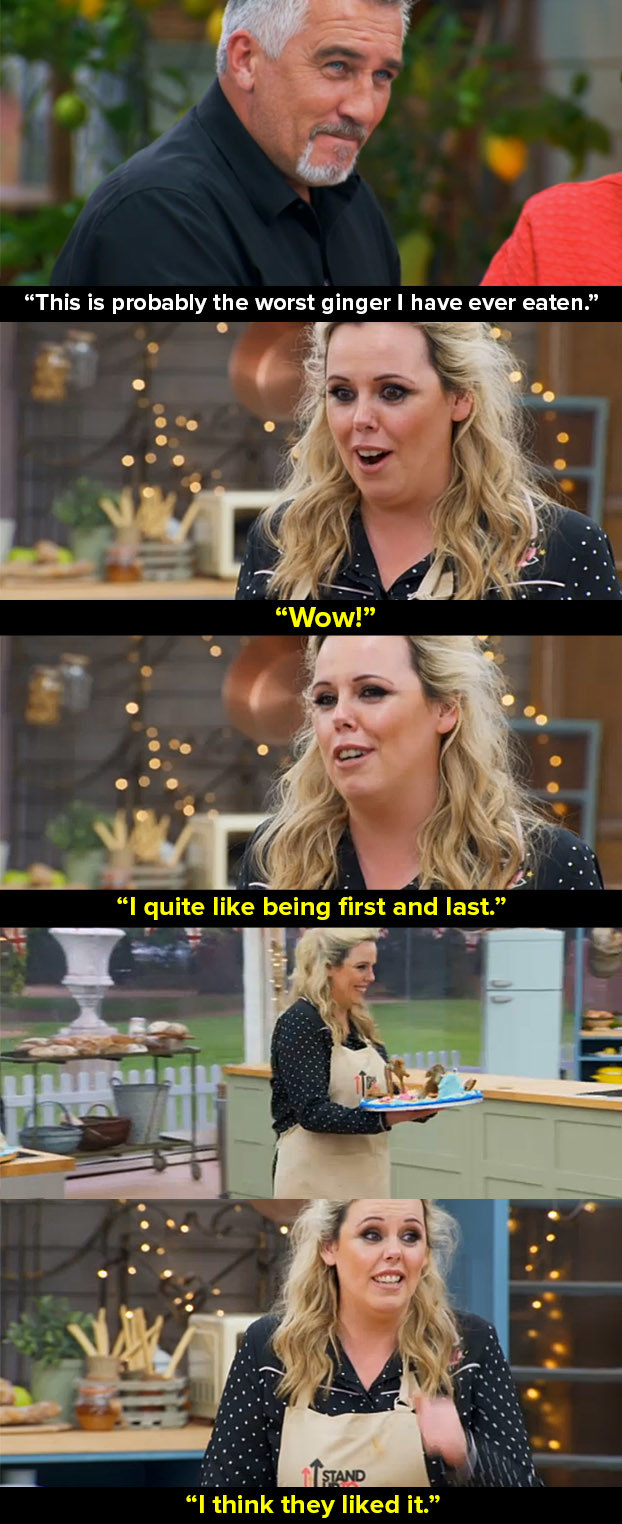 14.
When Tim Minchin's excuse for his collapsed meringue tower was: "It resolves into a symbol of uneven distribution of wealth in society, with 99% clumped around the bottom, and a very few wealthy at the top there, with a big gap in-between."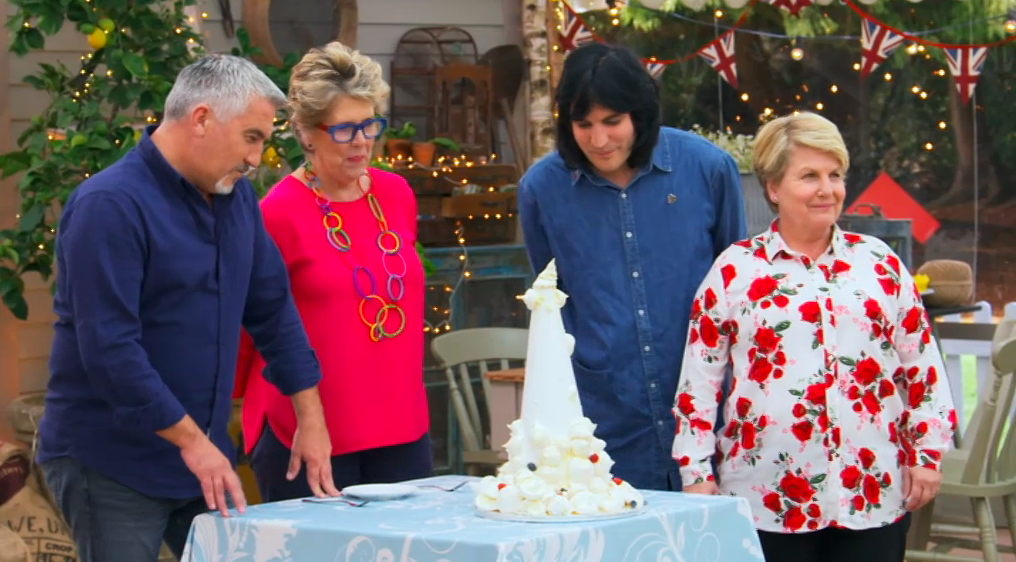 15.
And when Alan Carr praised his previous attempts by saying: "I've had no complaints, because they've all died."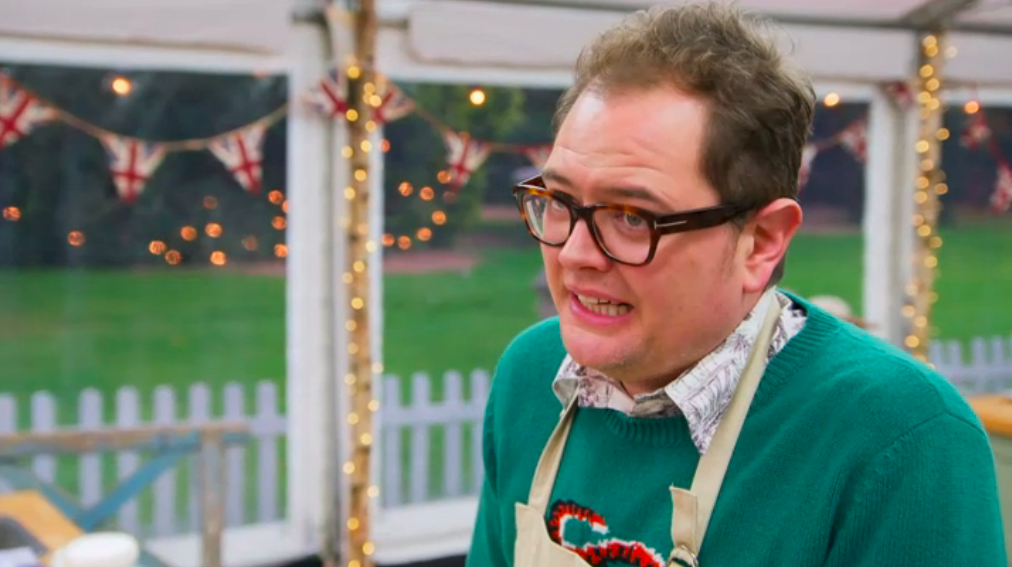 16.
And let us not forget Nick's "tribute to Countdown."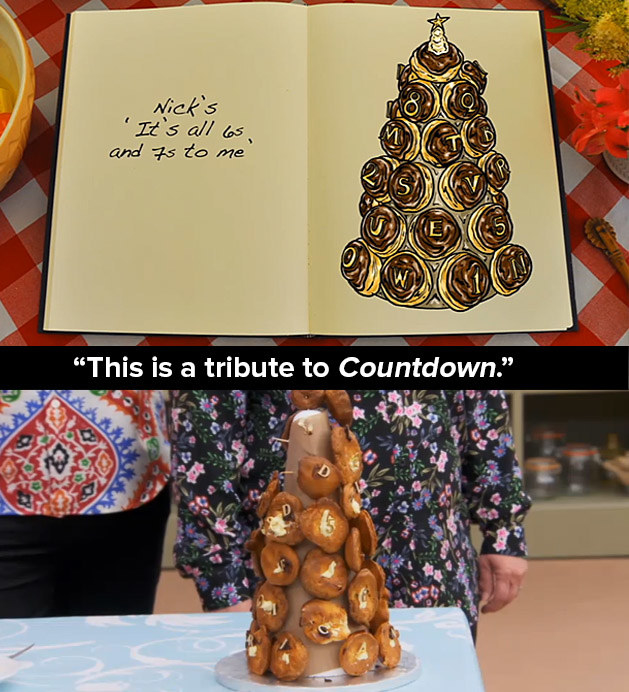 17.
He was very defensive, though, as you would probably be too if you had made it.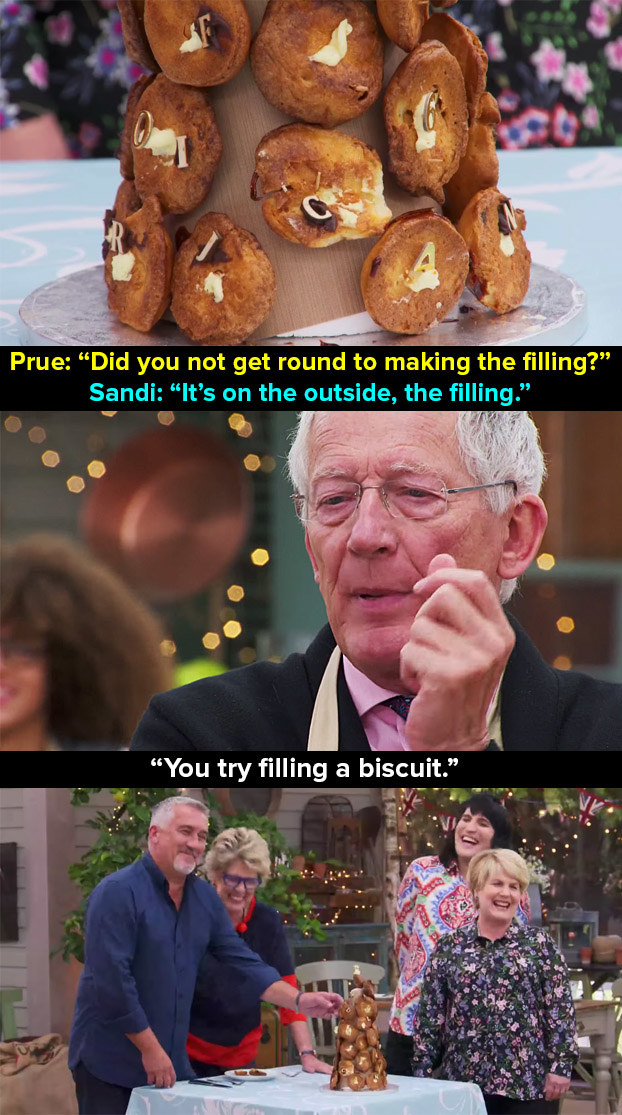 18.
And finally, Alan Carr's reaction when he was told that something he had baked was actually edible.
The celebrities are appearing on the show to fundraise for Stand Up to Cancer. To find out more and donate, head to the charity's website.