Piers Morgan Getting Owned On British TV Has Been A Thing For A While Now
Thank you, Susanna Reid.
Last week you might have seen this moment from Good Morning Britain where presenter Susanna Reid just stuck the knife into her copresenter Piers Morgan.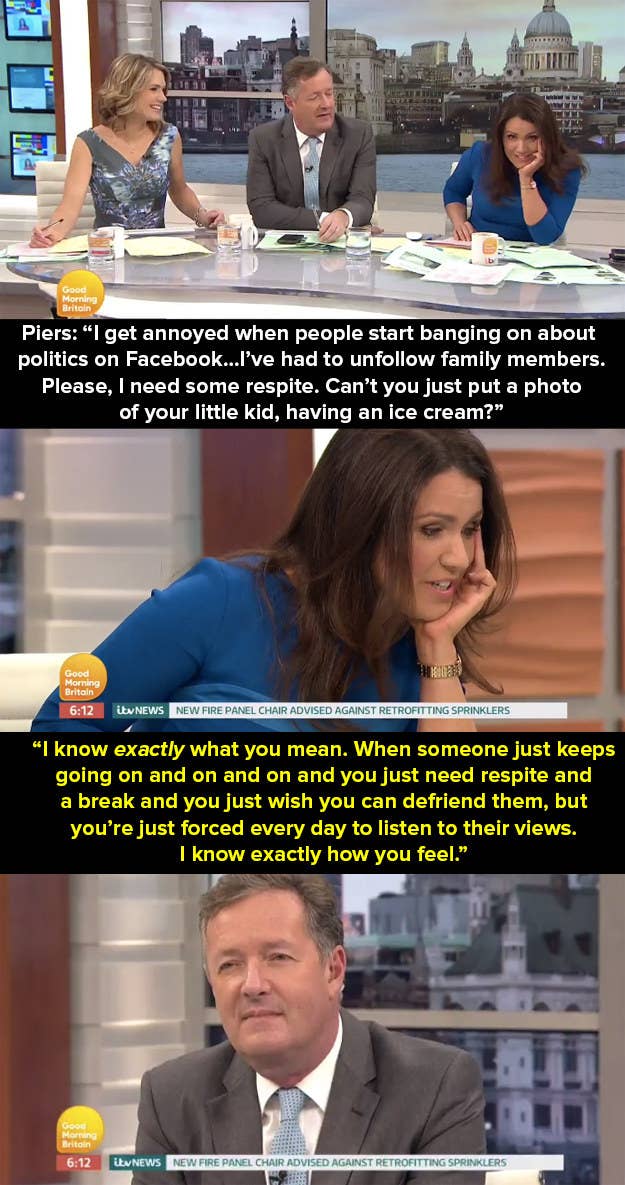 Here's what it looked like to watch:
Like when Piers had a rant about Meryl Streep's speech about Donald Trump at the Emmys.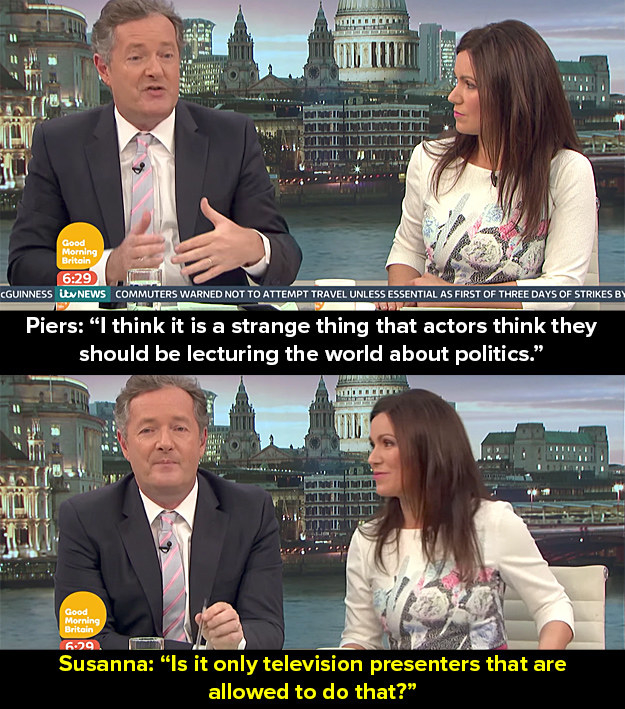 And when they were looking at a viral video made by The Sun about the show Love Island.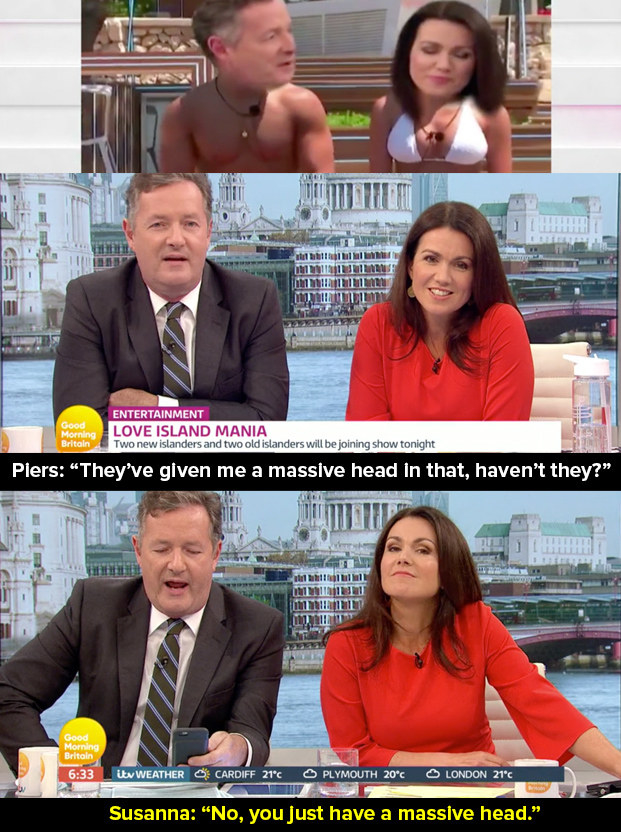 When he tried to suggest his relationship with his cohost was like the relationship of Theresa and Philip May.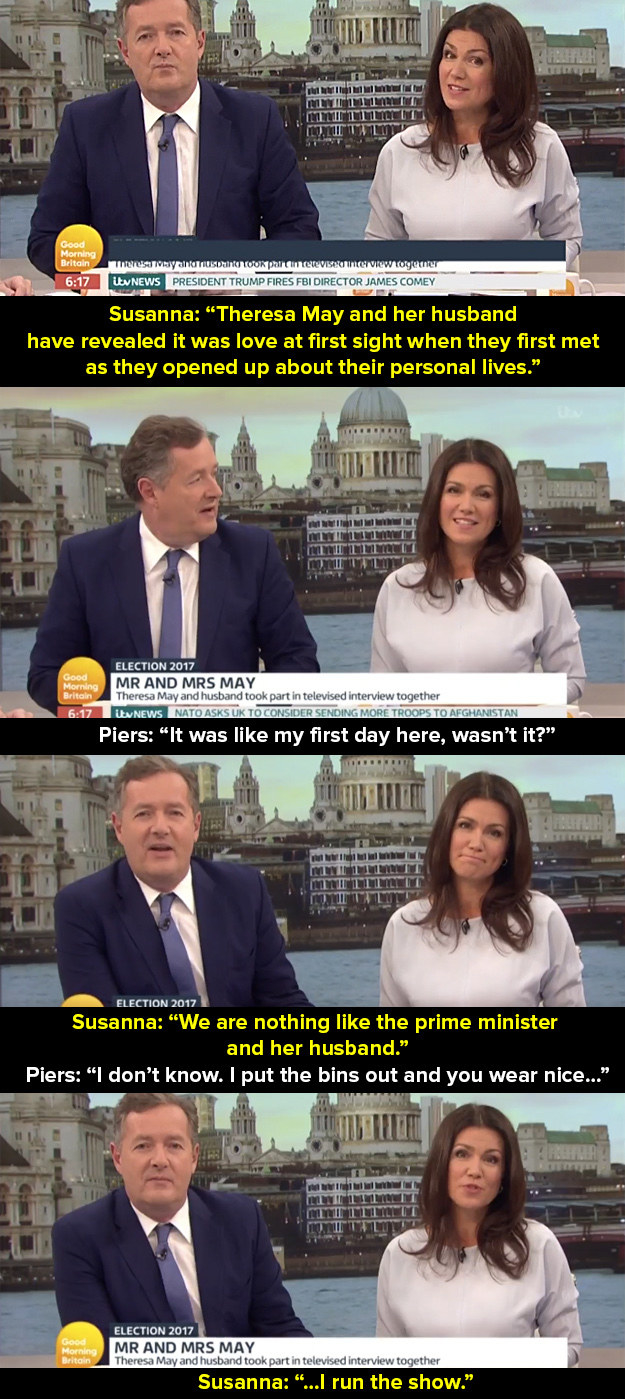 When she said she preferred presenting with Bill Turnbull, her old cohost on BBC Breakfast.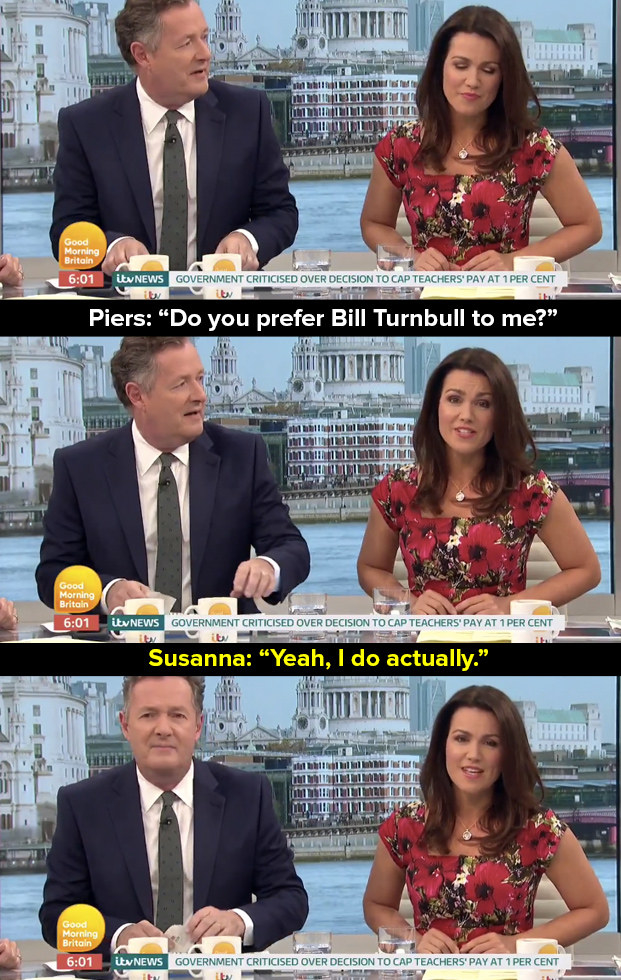 When Piers had a go at Love Island and then Susanna pointed out the bleeding obvious.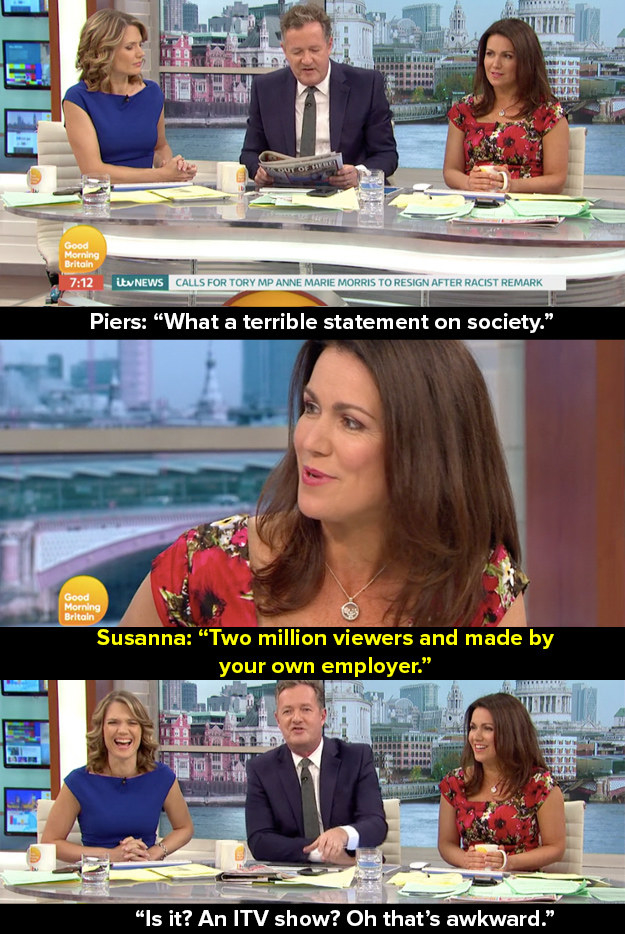 And then there's this amazing video by the website Joe.co.uk that captures Susanna's face when he talks.
And when you see her facial expressions when he goes on a rant, you can't unsee it.