Sue Perkins Received Death Threats Over Rumours She Could Host "Top Gear"
"This morning, someone suggested they'd like to see me burn to death."
Sue Perkins, presenter of The Great British Bake Off, has left Twitter after receiving threats over speculation that she could take over hosting Top Gear.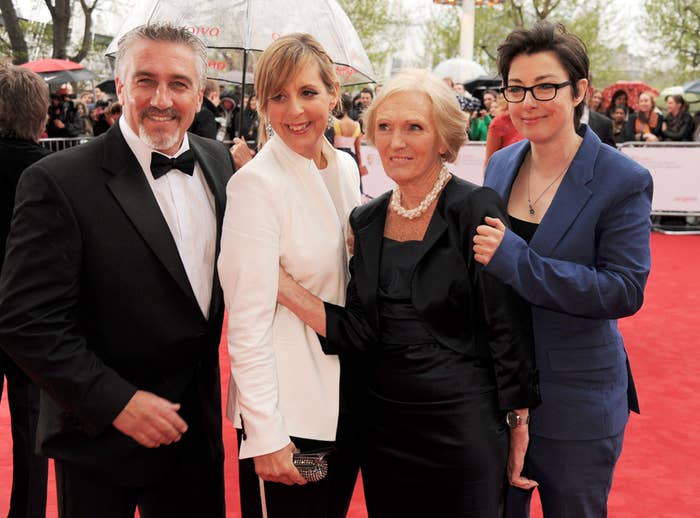 Bookmaker Coral was reported by The Guardian and The Telegraph last week as saying that Perkins was the favourite to take over the show.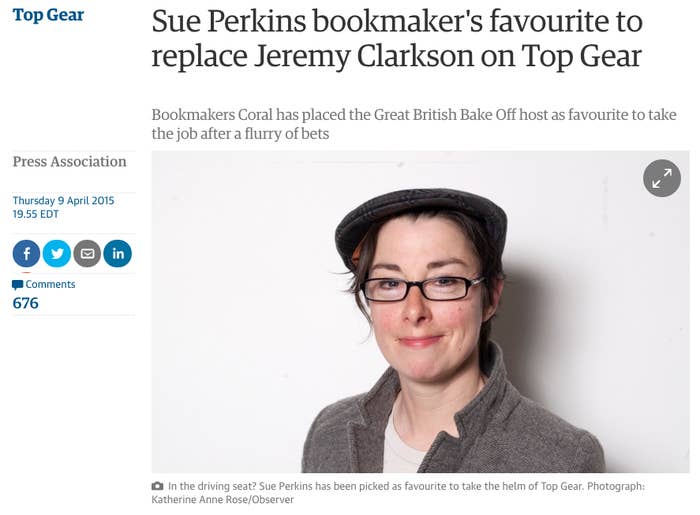 However, Perkins responded by saying she did not want to host the show, claiming she "couldn't imagine anything worse than doing it".
She also said she was bemused by the speculation.
And then this morning, she decided to leave Twitter for the time being, claiming to have received online abuse.
Perkins' agent has been contacted for comment.