Earlier today, NME released a preview of its latest front cover, featuring Stormzy talking about depression under the headline "It's Time to Talk".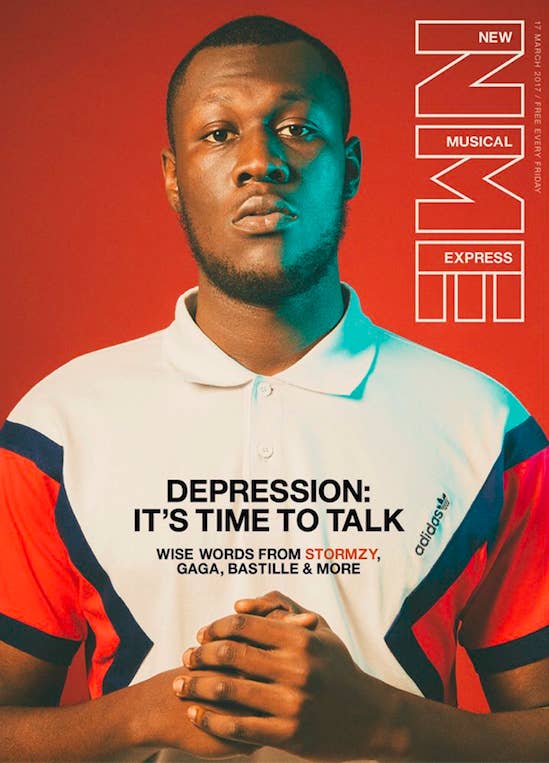 Stormzy then tweeted this back at the magazine.
Stormzy accused NME of using him on the front page of the issue, which is devoted to the sensitive topic, without his permission.
Stormzy had previously spoken to Channel 4 News about his depression, saying: "What convinced me to talk about it was the fact that if there's anyone out there going through it, I think for them to see what I went through it would help."
He accused the magazine of using him on the front cover when he said he had previously refused to do so.
NME has responded to Stormzy, apologising and saying that its only aim was to create awareness of an important issue, rather than "shift copies".
Stormzy responded:
UPDATE: NME has officially apologised for using Stormzy on their front page without his permission. Editor-in-chief Mike Williams told BuzzFeed News in a statement:
"We were inspired by Stormzy's words and wanted to use them as a springboard to talk about depression and how it shouldn't be taboo. NME's only intention was to raise awareness for an issue that it had been inspired to talk about following Stormzy's comments, we sincerely apologise to Stormzy for using his image to promote this topic on the cover without his knowledge, our intentions were only positive.
"We have spoken with a number of high-profile personalities to gather their stories and advice, as well as mental health charities CALM and YoungMinds to make sure the advice offered was on message. We wanted to raise awareness of something important."
A representative for Stormzy has been contacted for further comment.