I, A British Person, Watched The London Scenes Of "Sharknado 5" And There Are A Few Problems
This film, about tornadoes full of sharks, is partially set in London and is a tad inaccurate.
So you might have heard that Sharknado 5, a film about tornadoes full of sharks, is set partially in London.
America – you made so many mistakes, and I have issues at how you depicted our fair city and country.
Firstly, the film starts with Fin (Ian Ziering) being told that he needs to go into a cave next to Stonehenge as it is full of ancient shark artefacts. But America, there are no caves anywhere near Stonehenge.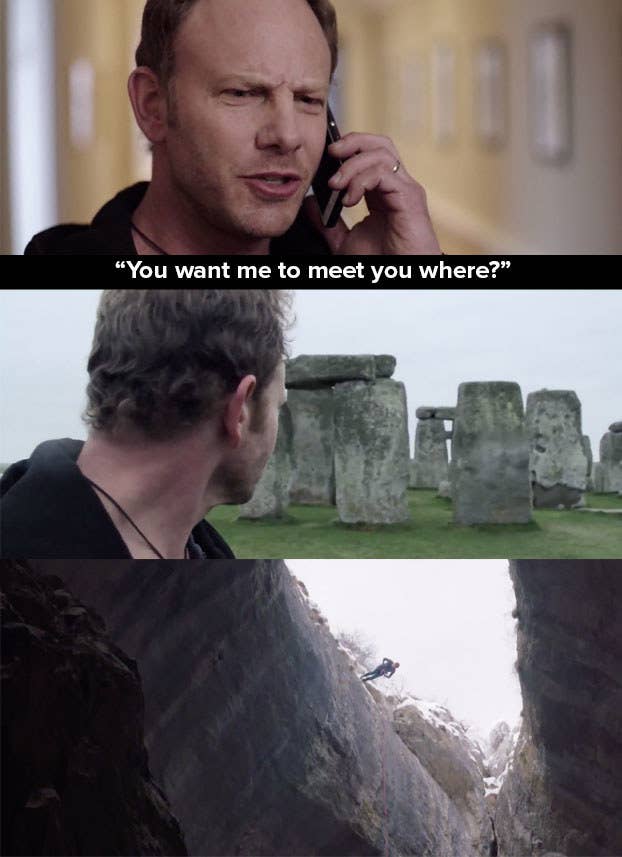 BTW: Stonehenge explodes and turns into a sharknado.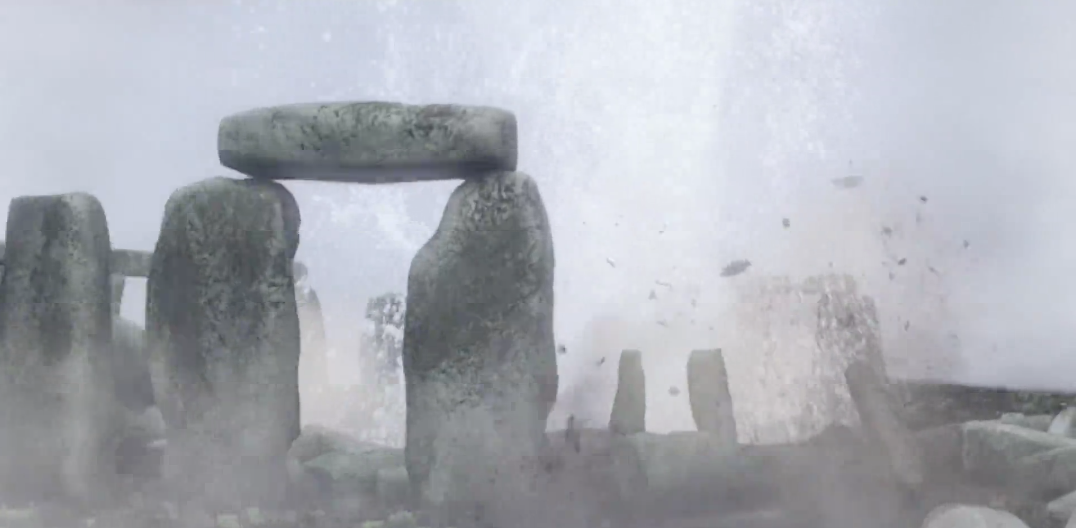 It is at this point that our hero says this: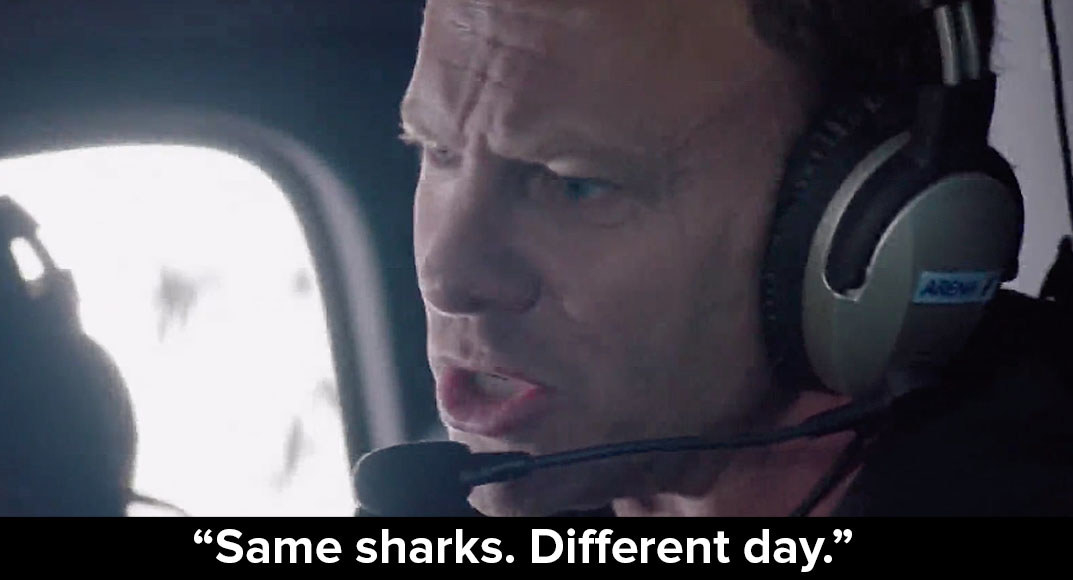 We're then shown chaos on the streets of London. America, London does not look like this AT ALL.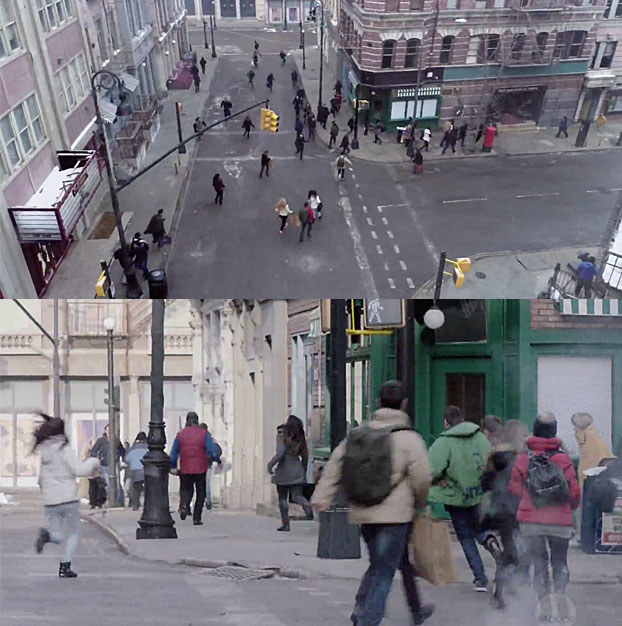 America, our traffic lights are very distinctive.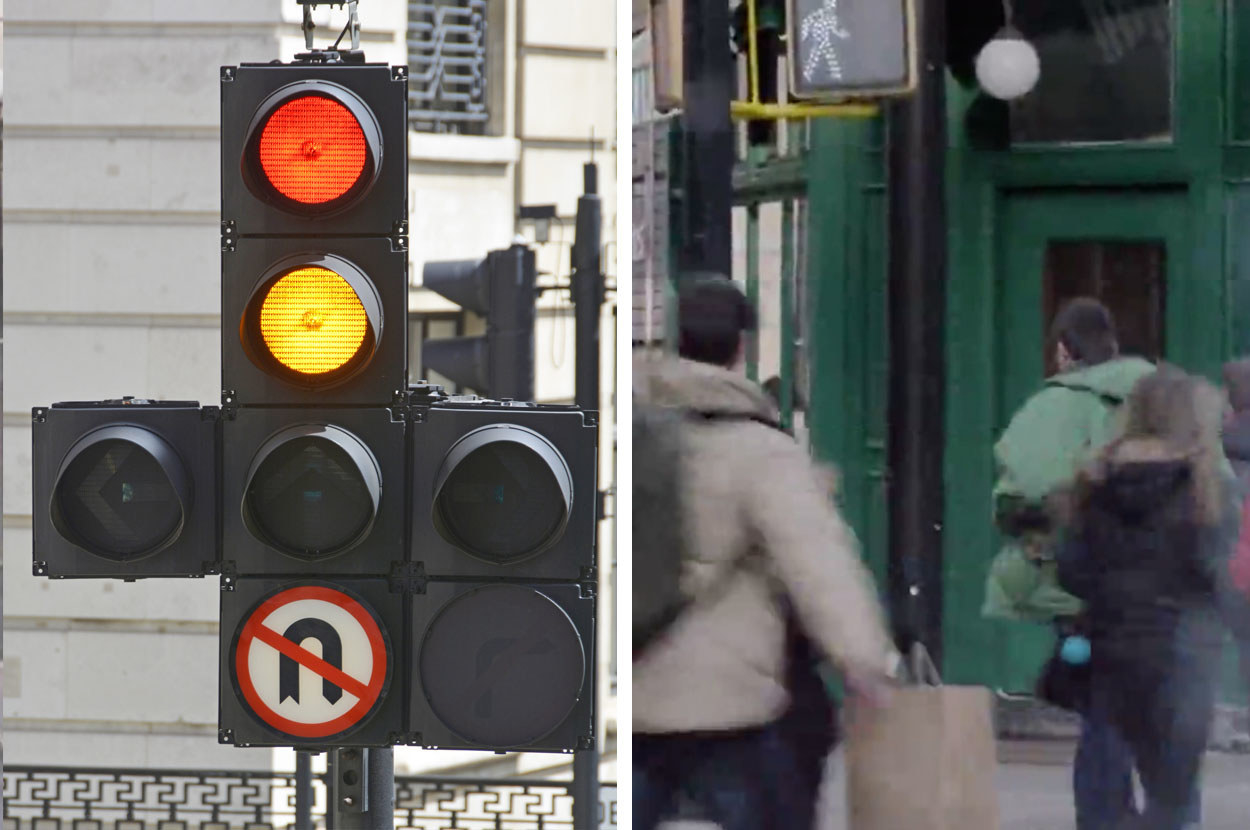 I've also never seen a police station like this,.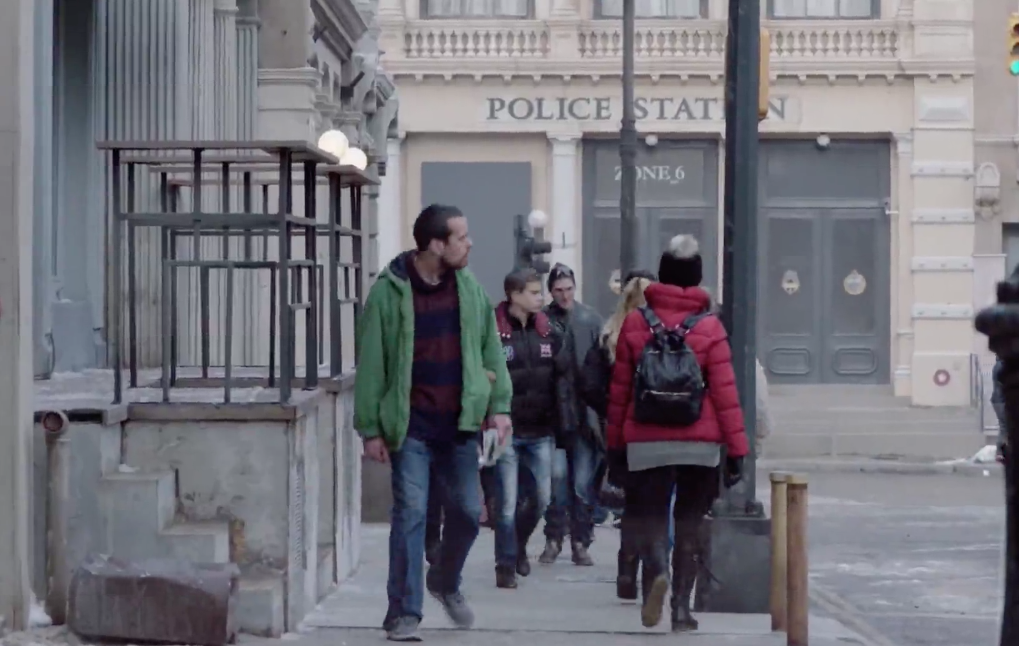 It then gets weirder as we keep seeing a shot of a sharknado approaching London Bridge, but when April (Tara Reid) abandons her car, it turns out that she was actually on Tower Bridge the whole time.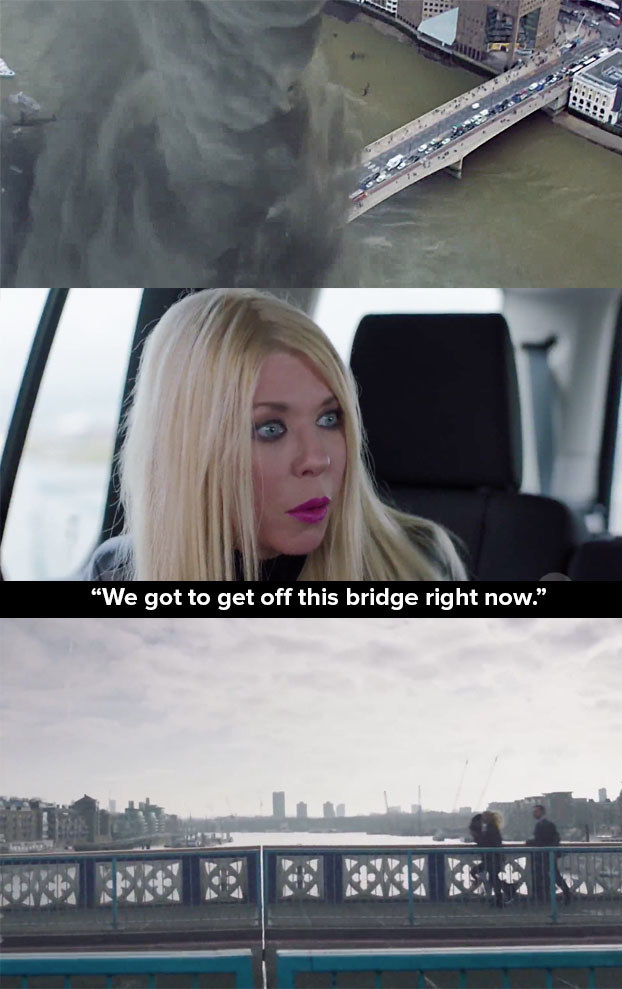 This is important to us. Do not mess around with our bridges. They are quite different.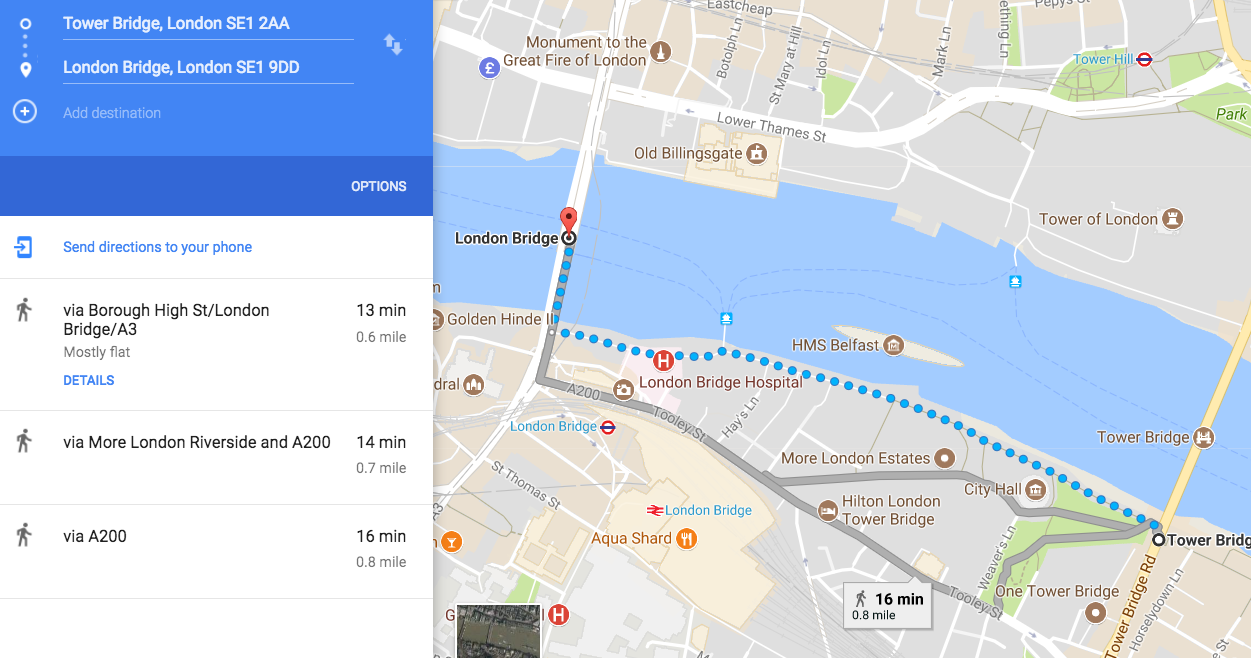 Then it gets a whole lot worse because as a sharknado hits Tower Bridge this little kid says this.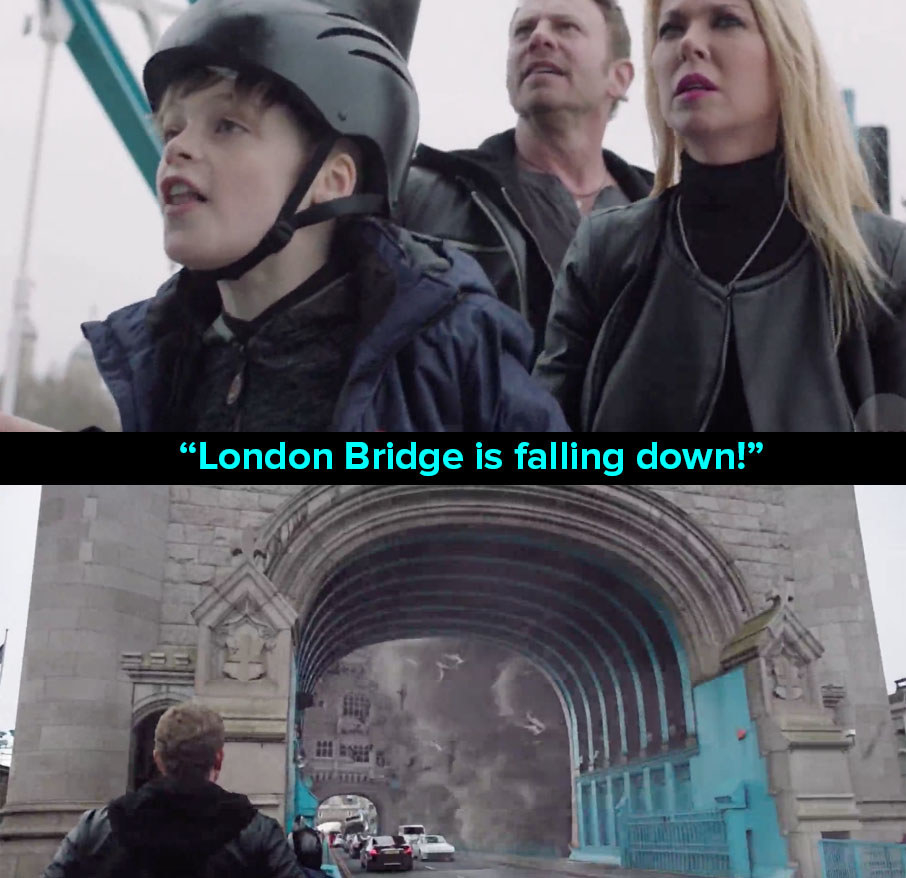 Oh, and during this scene Louie Spence (a British dancer and C-list celebrity) is in this car pretending to be an MI6 officer or something.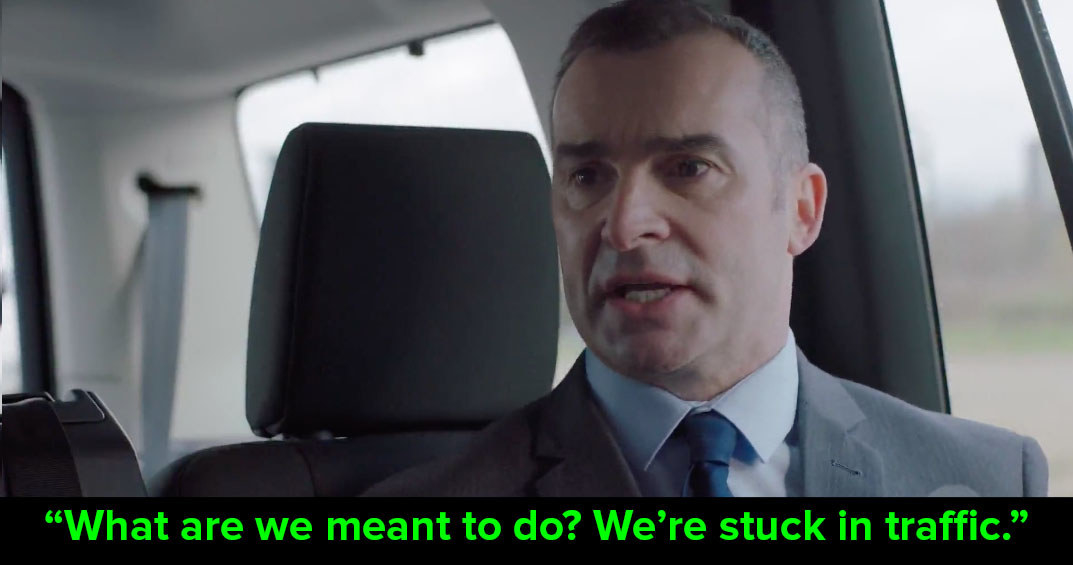 They then board a bus heading to Oxbridge Downtown Airport, but such an airport does not exist in London.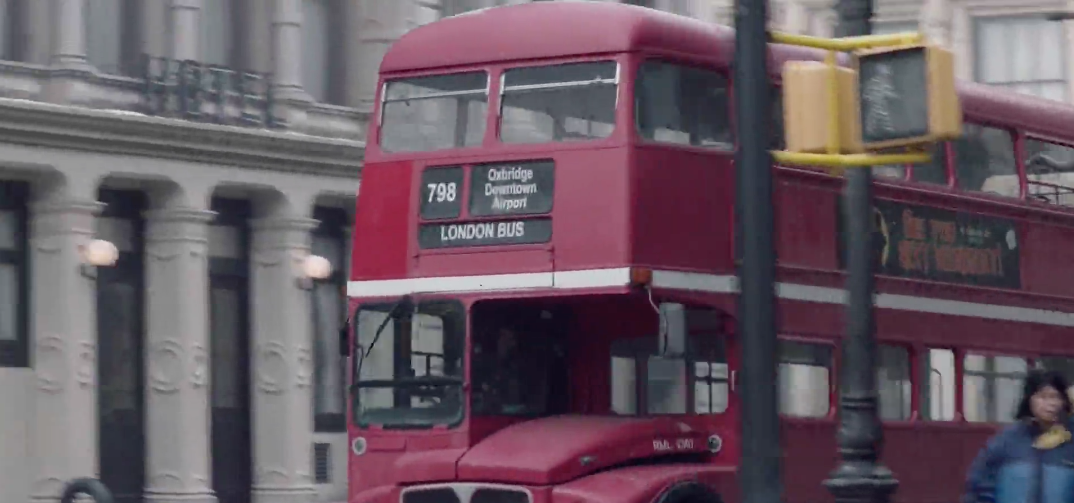 Oh, and the London Eye falls off its stand, but America, I don't think it can start rolling through London like this.
Especially for so long in multiple directions.
Oh, and this happens to Big Ben.
Oh, meanwhile, a pub TV is showing the Today show and warns them to take cover, but we don't have the actual Today show in the United Kingdom.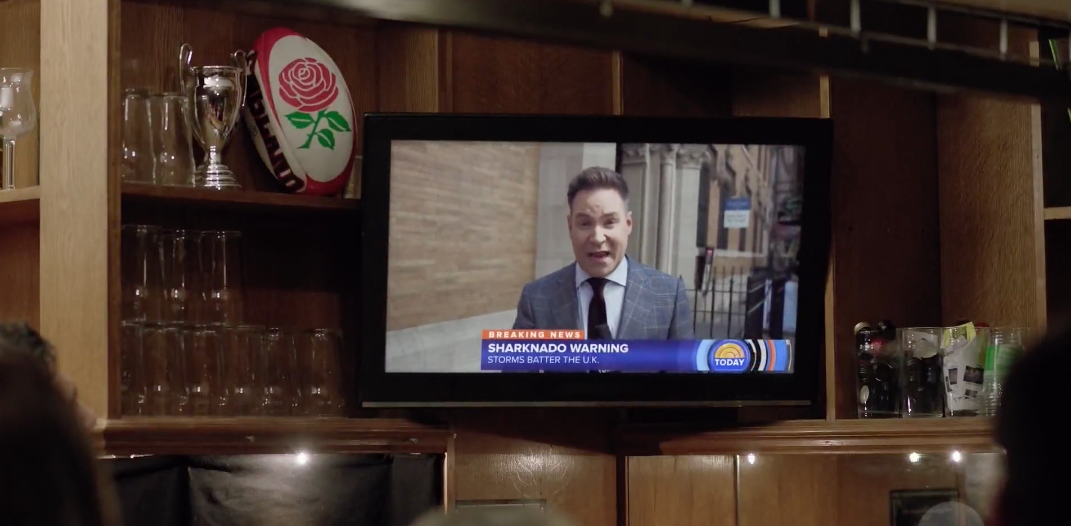 We do however have a show called Good Morning Britain, which you do feature, but I should remind you guys that the British Empire doesn't actually exist in 2017.
Fin then crashes through the windows at Buckingham Palace while riding a shark that accidentally eats a crown belonging to The Queen.
This scene continues for quite some time.
He then retrieves this from the shark's mouth.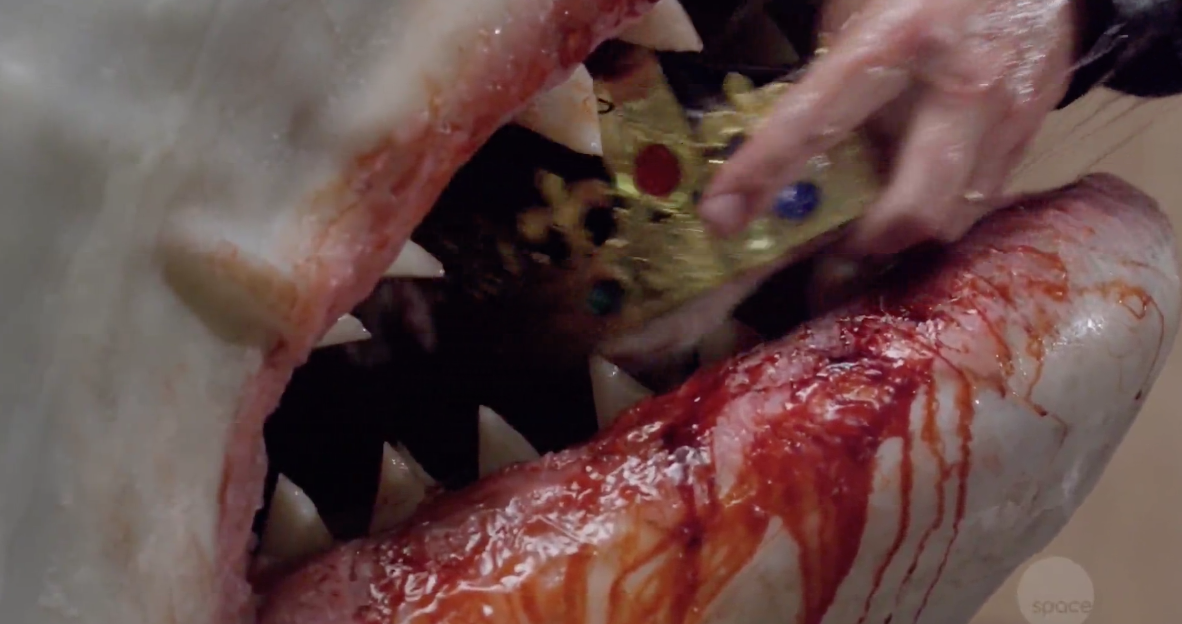 But, America, this person is not our Queen.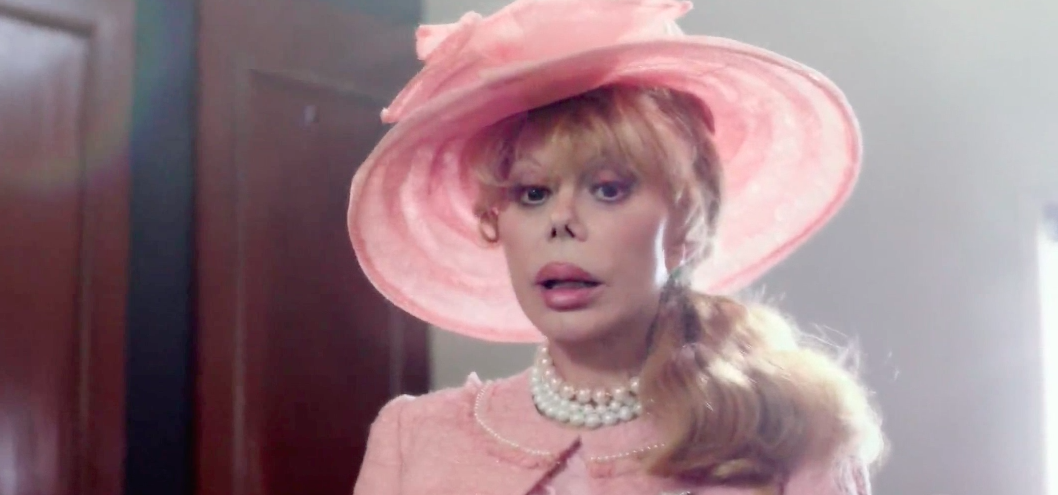 At that point, the film leaves London and heads elsewhere, eventually leading to a scene featuring Tony Hawk turning the Sydney Opera House into a missile defence system for some reason.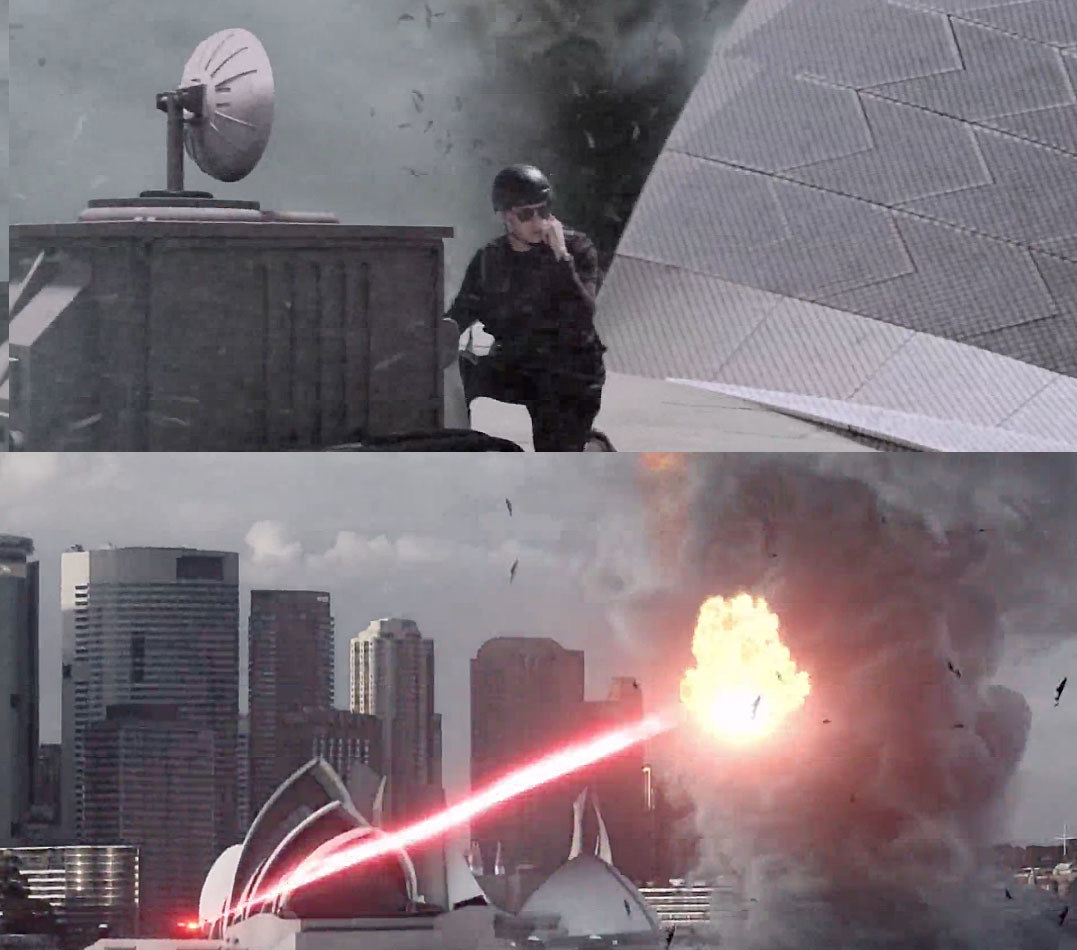 Oh, and Fabio Lanzoni is the pope. We don't know why.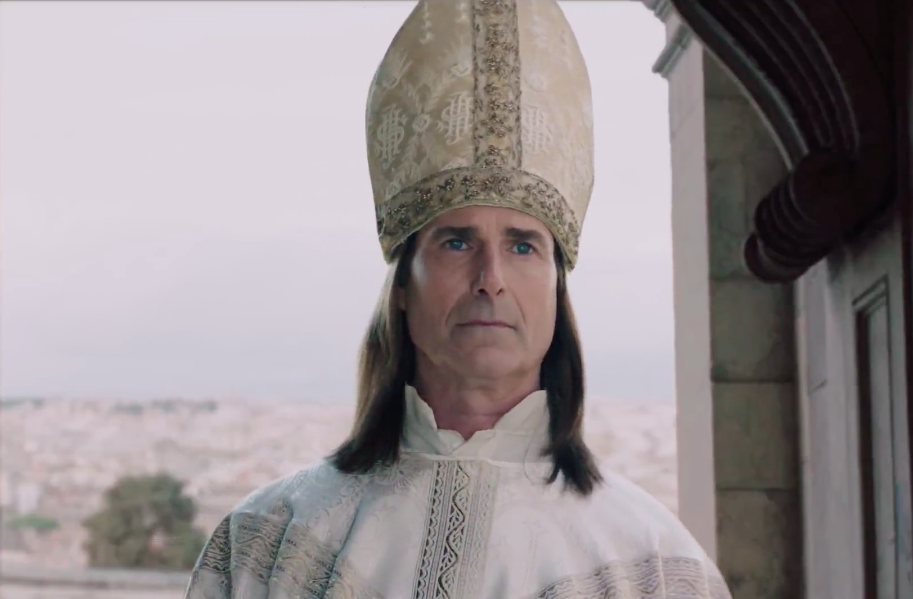 These later plot twists are fine so long as in Sharknado 6 you show viewers the correct type of traffic lights.