The Latest "Fifty Shades" Book Has Got The Most Ridiculous Passage About Raw Chicken And It's Batshit
"Put the chicken in the fridge."
Two years ago, I decided to live-tweet myself reading E.L. James' Grey, which is the original Fifty Shades of Grey book but written from the perspective of Christian Grey. There were many excerpts like this:
The book also had the most insane chapter opening:
The sequel to that book, Darker, is out today. And yeah, if you've read it before it feels quite familiar.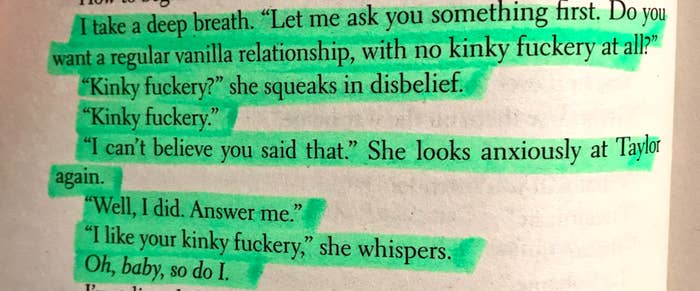 But then I stumbled across a particularly ridiculous passage. It's this bit in the book where Christian Grey and Ana decide to have sex halfway through making a stir-fry.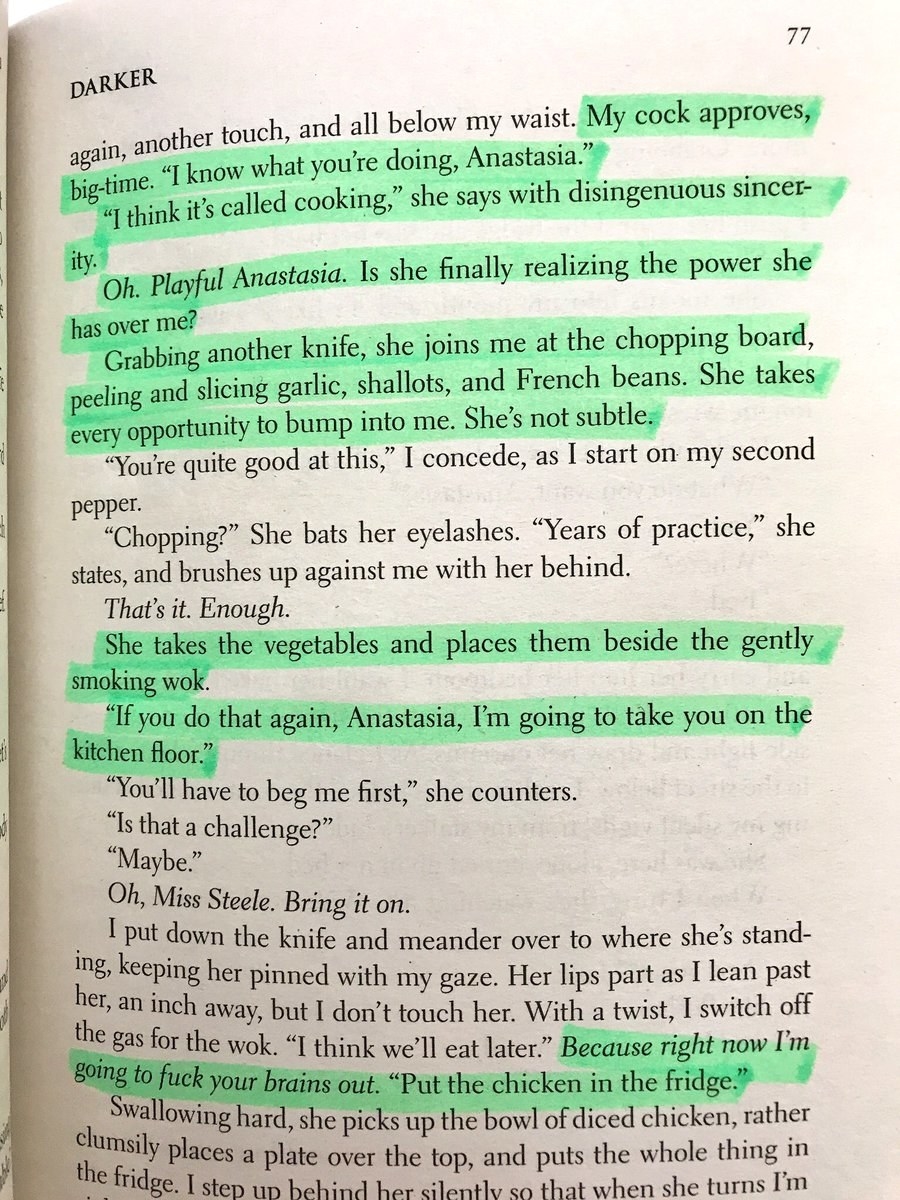 Many people then talked openly about how, in the midst of the passion and sexual energy in the room, food hygiene was of the highest priority.
Then on Twitter a debate was sparked on whether Christian and Ana washed their hands at any point.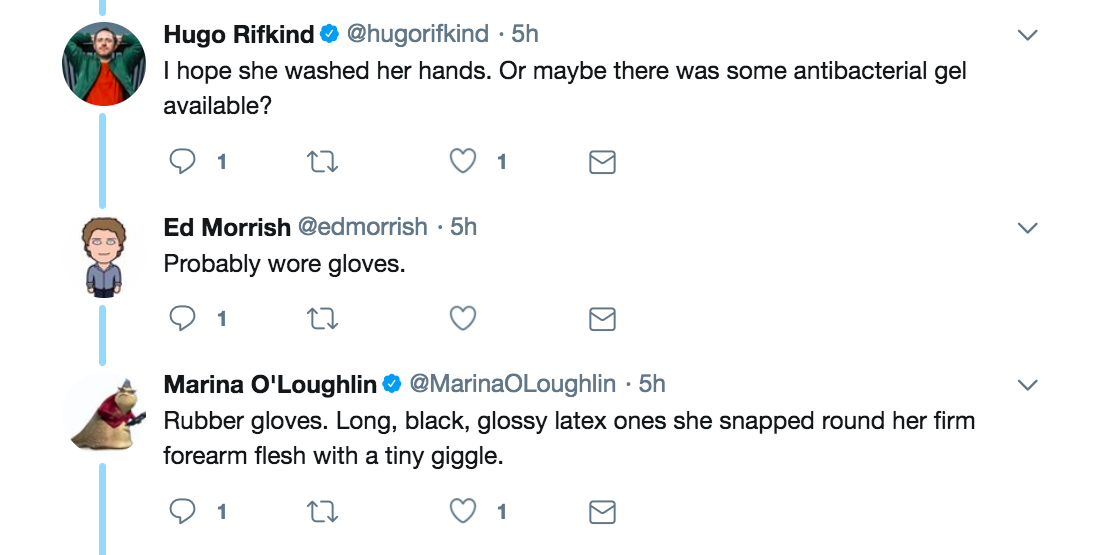 At the same time there was a debate about gas hobs.
Also, there was this.
Then, in a dramatic twist, we found out Christian Grey has never cut up a vegetable before.
And he is totally shit at cutting up peppers.
Later on, when all the sex had all come to a fun end, there was this chat about iPads and "the Coldplay".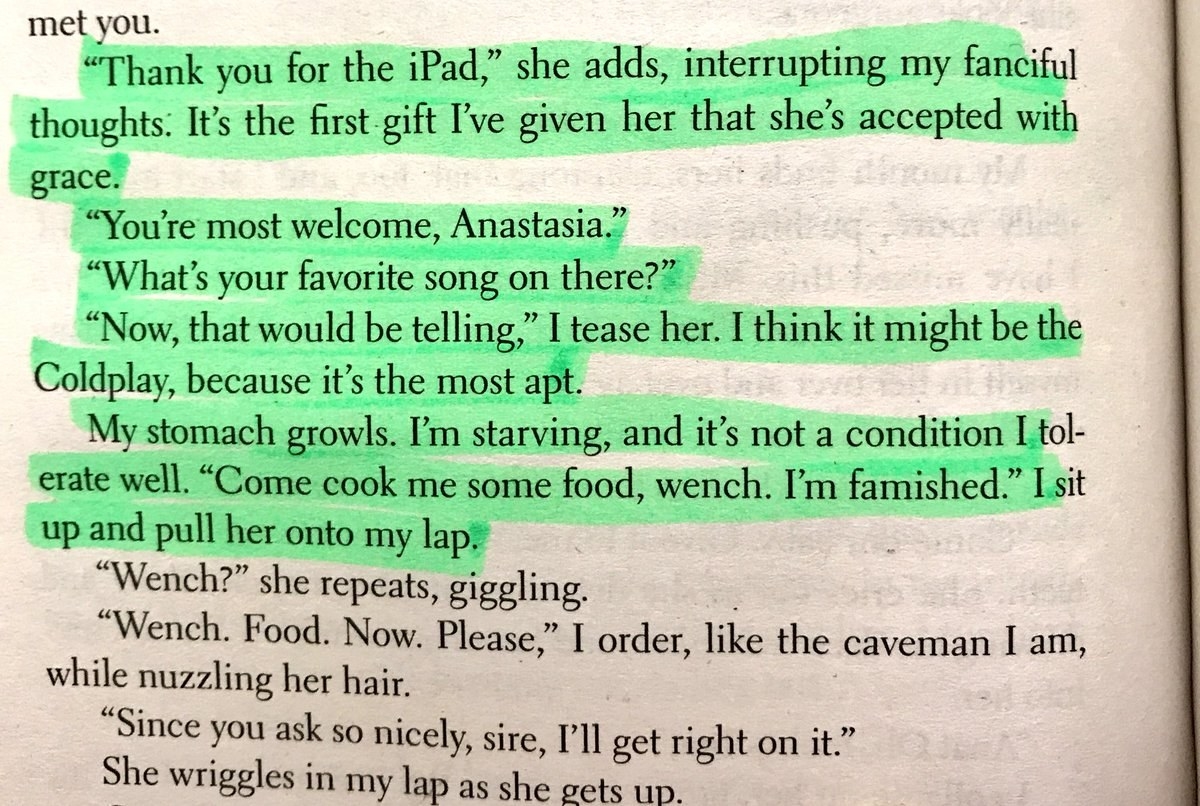 It led to this very good question on Twitter.
As for the rest of the book, there's a bit more plot in this one, but there's also a lot of this...
"My cock twitches in approval."
"She groans and tilts her pelvis, compressing my hardening denim-clad cock."

"I don't want fucking tea. I want to bury myself in you."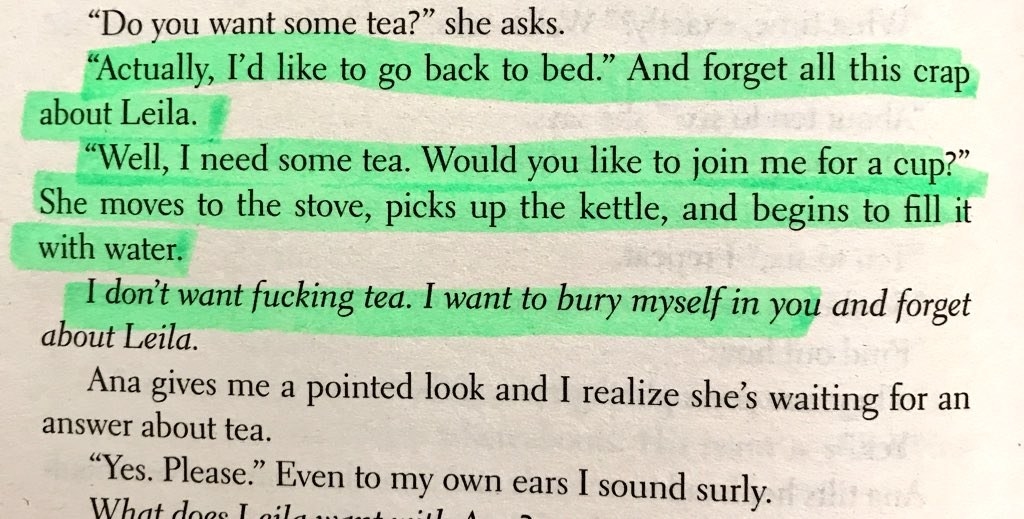 And then there's this very intense paragraph about having sex with ice cream as a sexual aid.
IN CONCLUSION: This book has not turned me on, but at least it tackles the important issue of food hygiene.