We all love Louis Theroux's documentaries, which are not just profound and meaningful, but also create wonderful moments like this.
That's from @NoContextLouis, a Twitter account that screenshots scenes from Louis Theroux documentaries without any context. Like this.
Now there's a bot that automatically makes up lines from Louis Theroux documentaries that of course do not exist. Like this...
And this.
Yesterday, the bot created this.
What's so great about this bot is that Theroux loved it, and offered this challenge on Twitter.
And look at the number of retweets it got.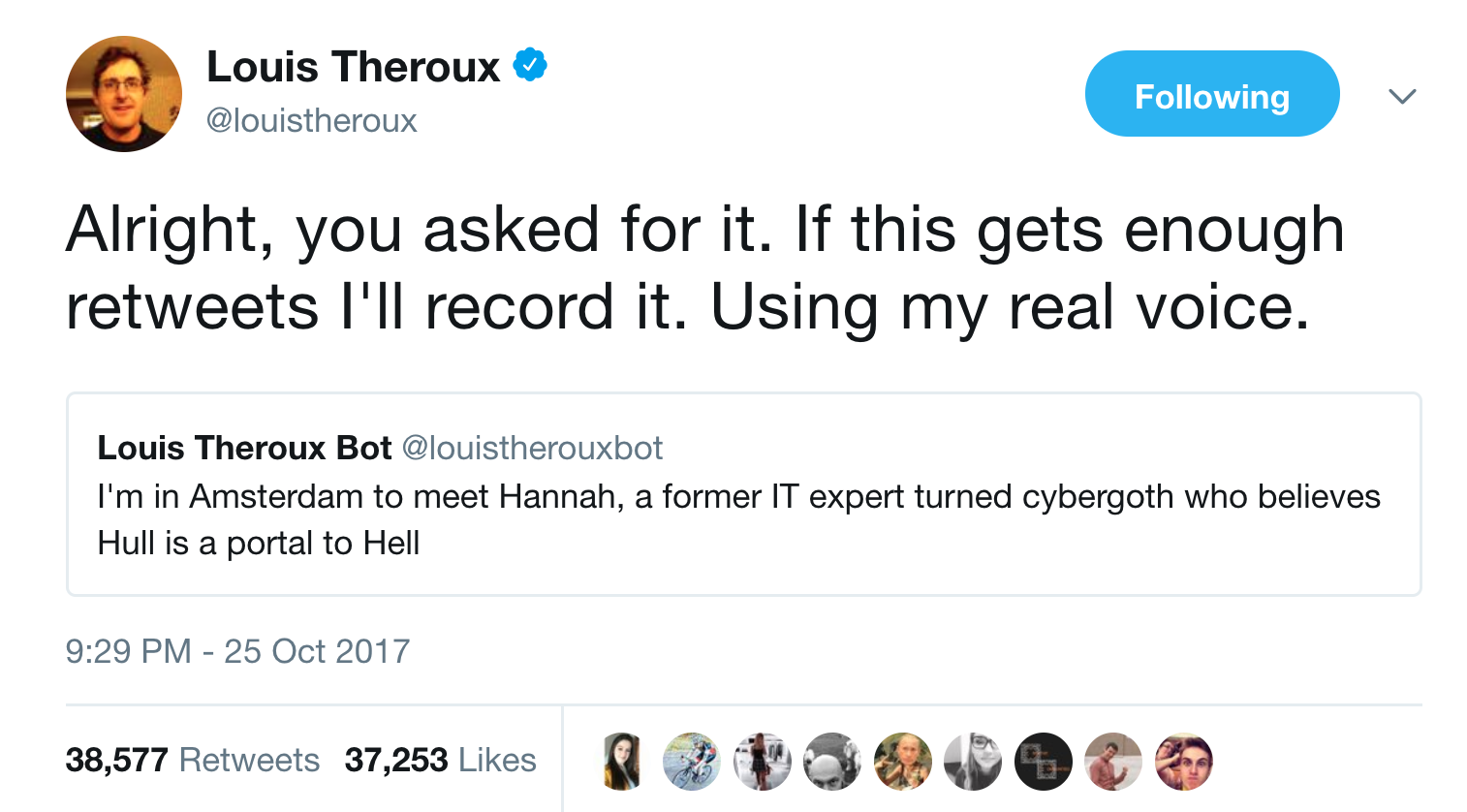 So he did it.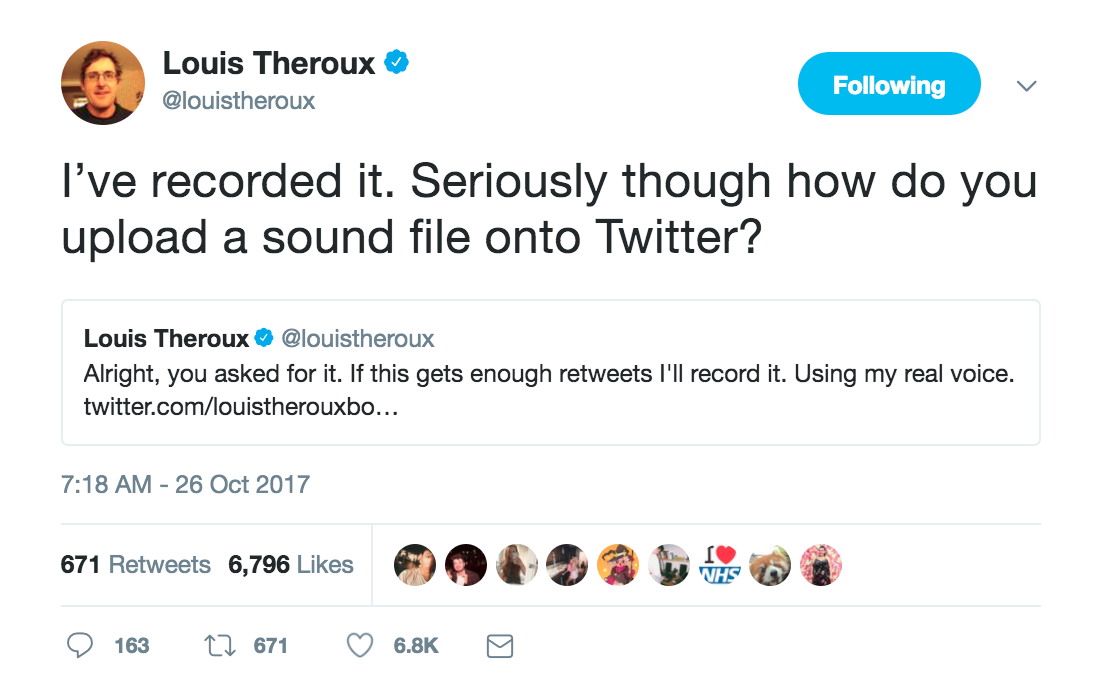 And he uploaded it.
The creator of the bot, @ultrabrilliant, has also made this one, so here's hoping that Danny Dyer records one soon.