Nanette, a Netflix stand-up show by Australian comedian Hannah Gadsby, is an absolute must-see. No question.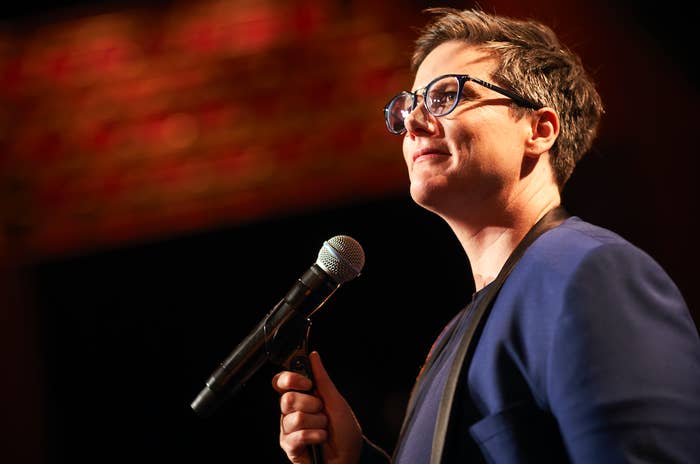 It then starts to unravel, and becomes something far deeper, with Gadsby reevaluating onstage some of the comedic material she has built her career on...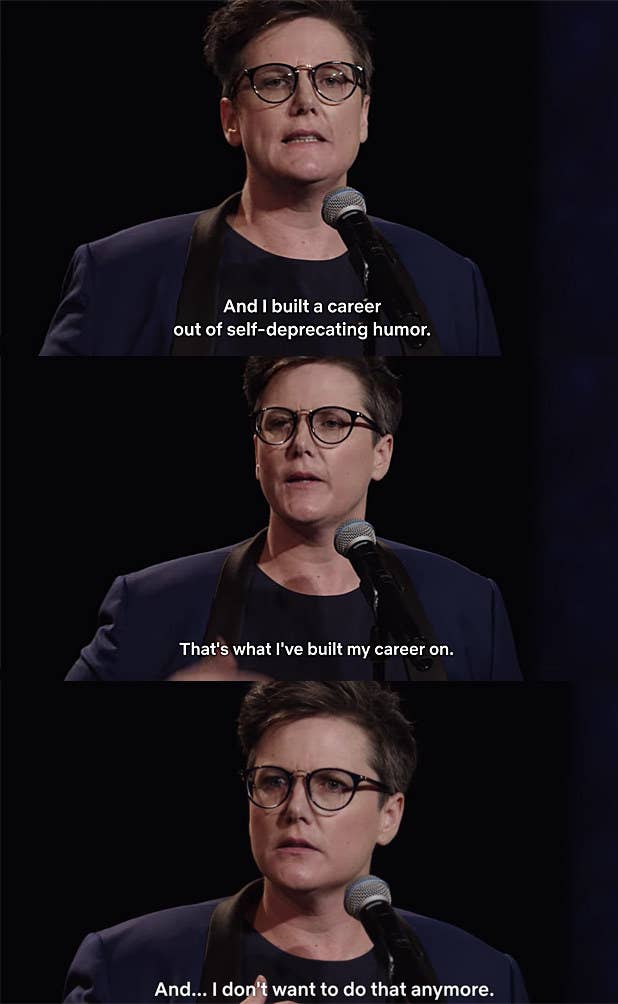 ...and she concludes how these anecdotes have caused harm to herself and to other people who identify with her.

For example, in an early part of the show, she tells an anecdote about a man who threatened to beat her up as he thought she was flirting with his girlfriend, which was said as a lighthearted comedic tale.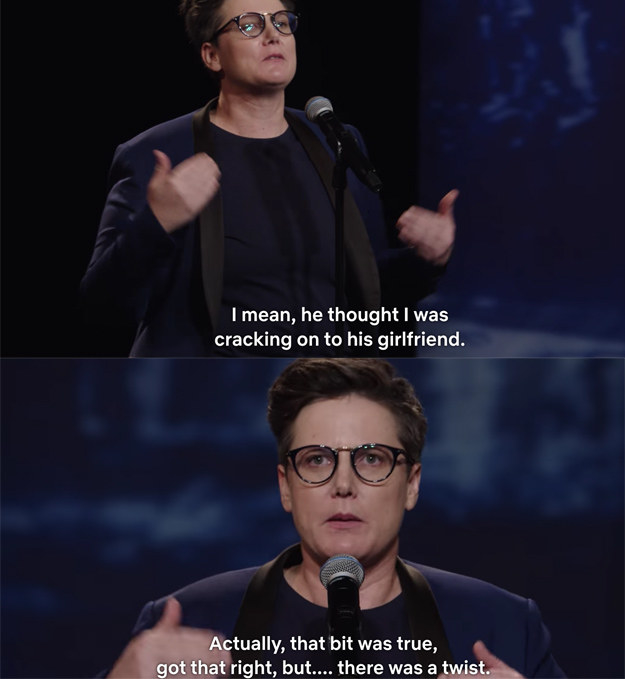 Later in the show, she revisits the joke and explains that she had cut from the anecdote the assault she then experienced.

A lot of people have been sharing the impact of her set, which also includes discussions on misogyny and homophobia, and how powerful men escape accountability for their actions.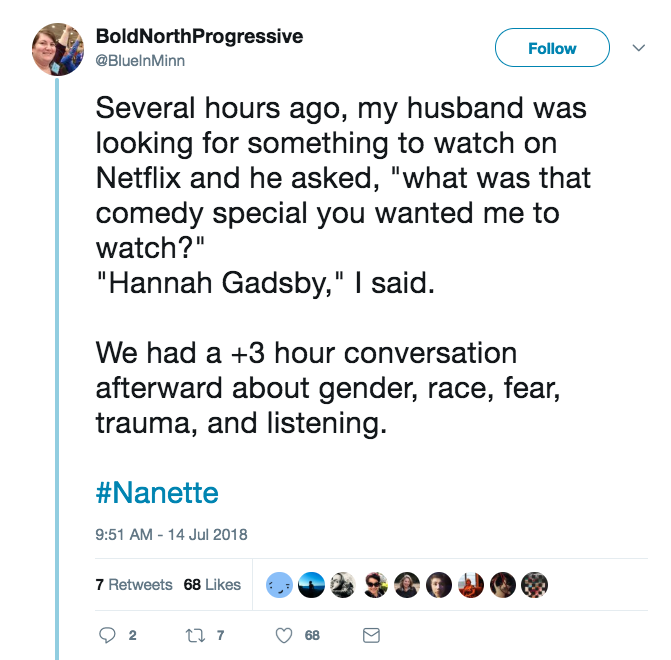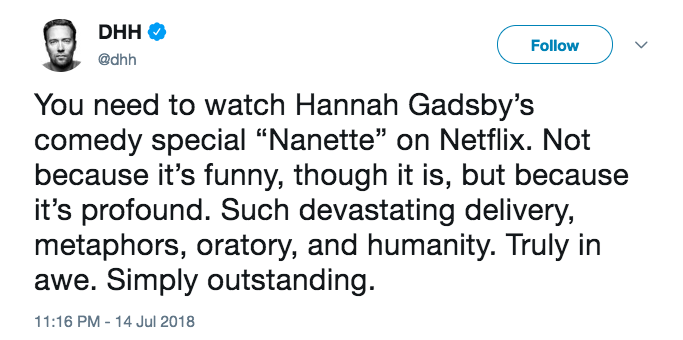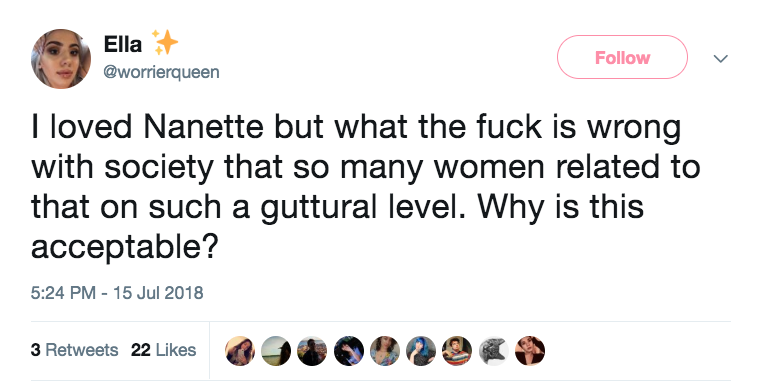 In particular, many people are sharing a passionate speech that she made towards the end of the show, where she talks about how being powerless "does not destroy your humanity", but that "your resilience is your humanity".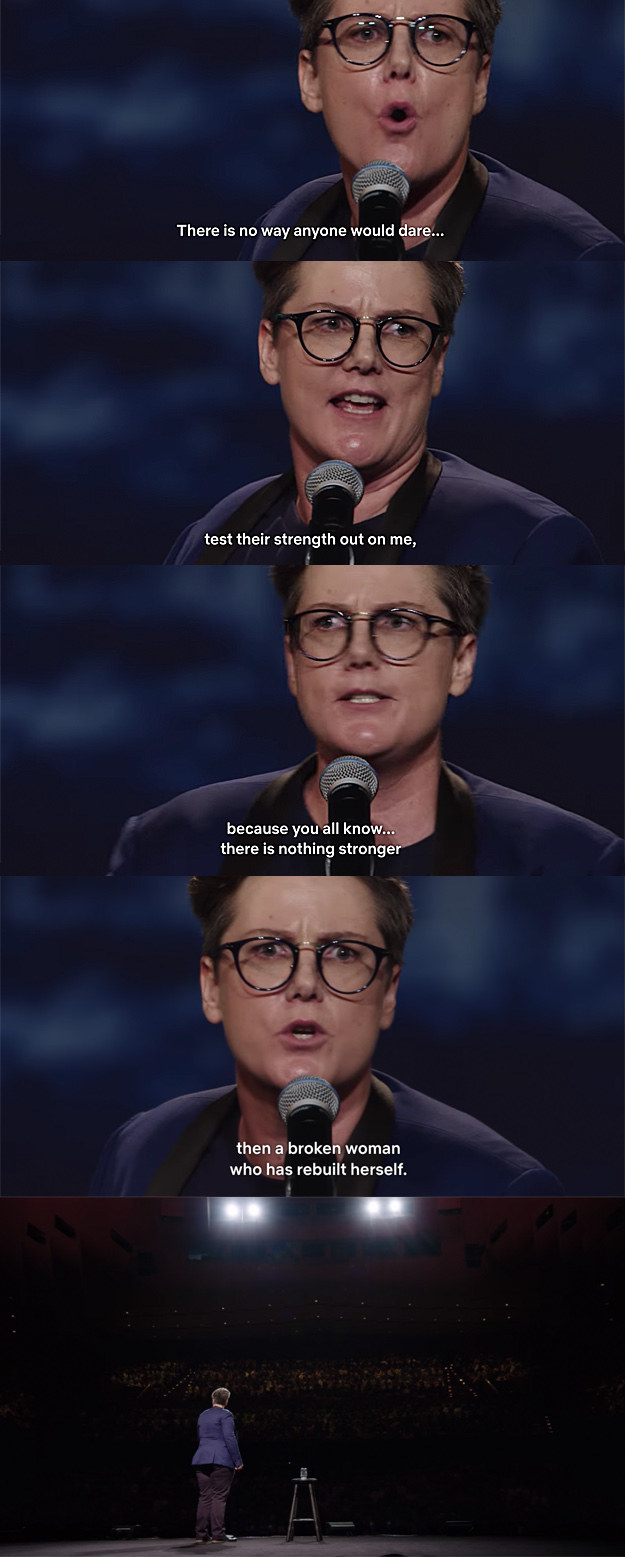 Many people have been sharing this quote.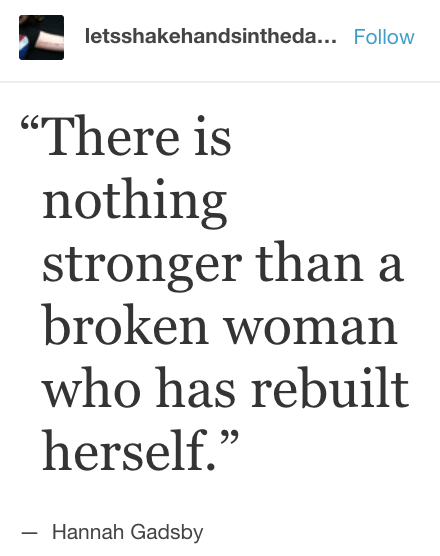 You can watch Nanette on Netflix internationally.
You'll think about your own circumstances, your own responsibility. Like I said, watch it immediately. And put down your phone whilst you do.