Poussey And Taystee Are Together Again In "Orange Is The New Black Mirror"
EXCLUSIVE: For Orange Is The New Black fans, here's a skit where Taystee and Poussey meet in Tucker's from Black Mirror's "San Junipero" episode (this post contains OITNB spoilers).
So you know that Black Mirror episode set in the '80s? Well, here it is with Poussey (Samira Wiley) and Taystee (Danielle Brooks) from Orange Is The New Black.
In this exclusive clip, we see Taystee asleep whilst we hear Belinda Carlisle's "Heaven Is A Place On Earth."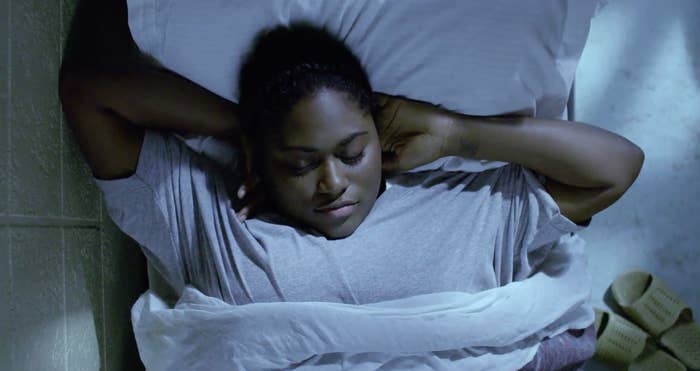 Poussey and Taystee then get right down to business.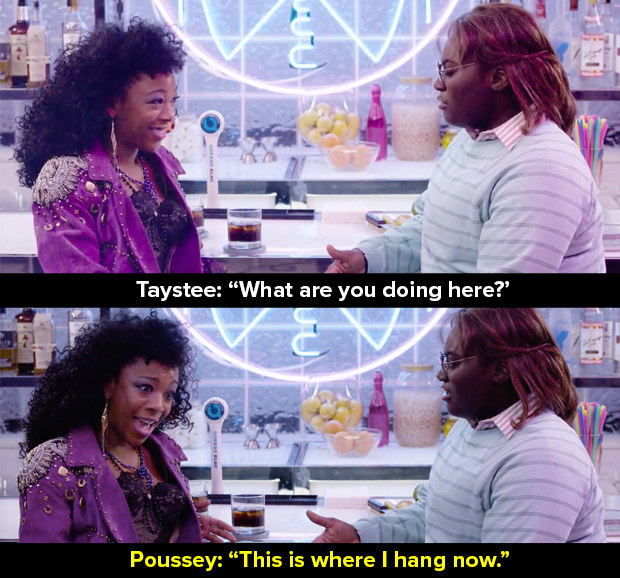 FYI: She's also wearing the exact same jacket as Gugu Mbatha-Raw wore in that very episode.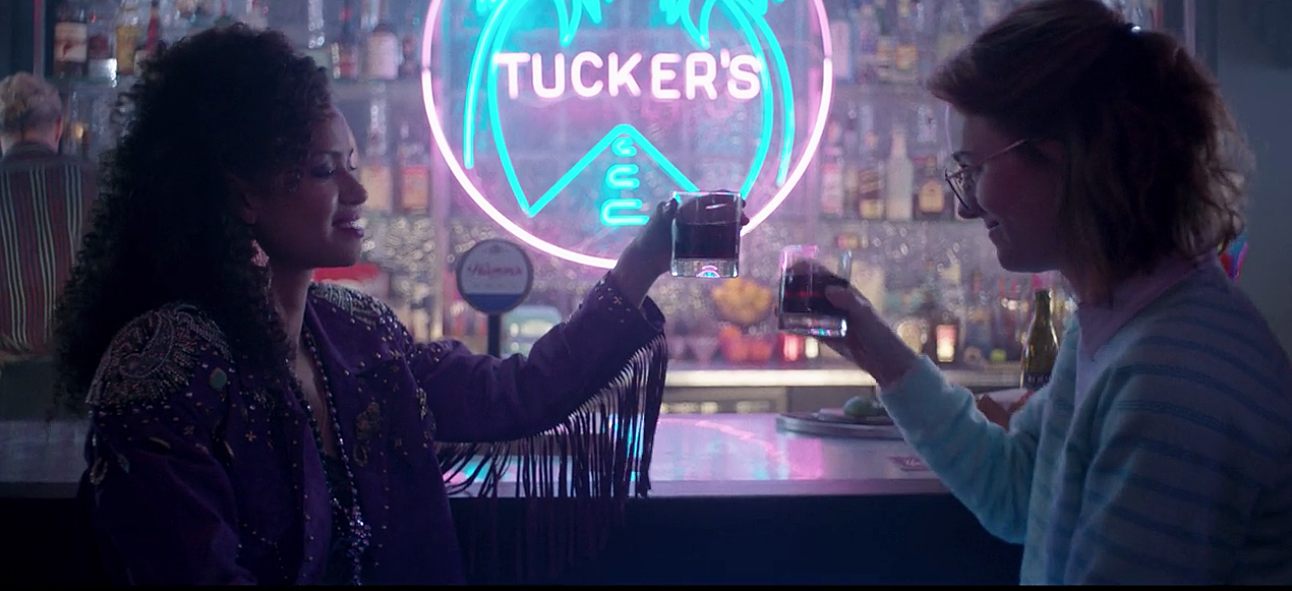 Before it all comes crashing down again.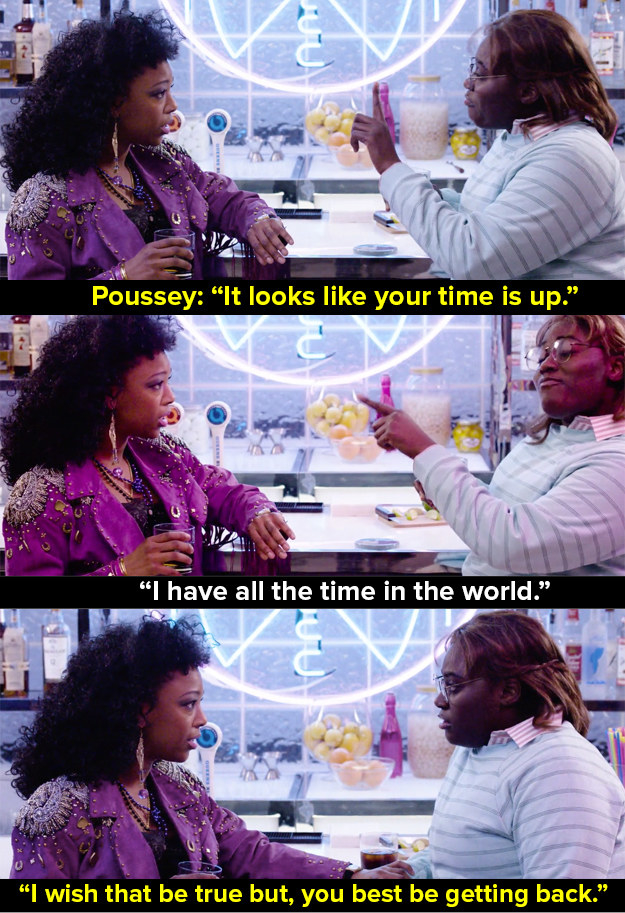 Orange is the New Black season five will debut on Netflix on June 9 worldwide.