1.
Broadchurch can be gritty at the best of times. The light relief? The sassy as fuck dialogue.
2.
For example, when DI Alec Hardy (David Tennant) was in hospital and Ellie Miller (Olivia Colman) visited him.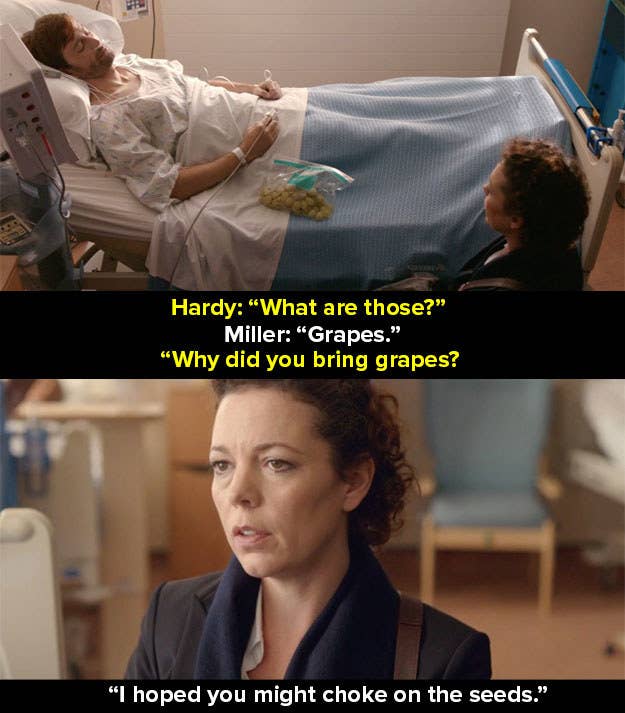 3.
And then Hardy came back with this.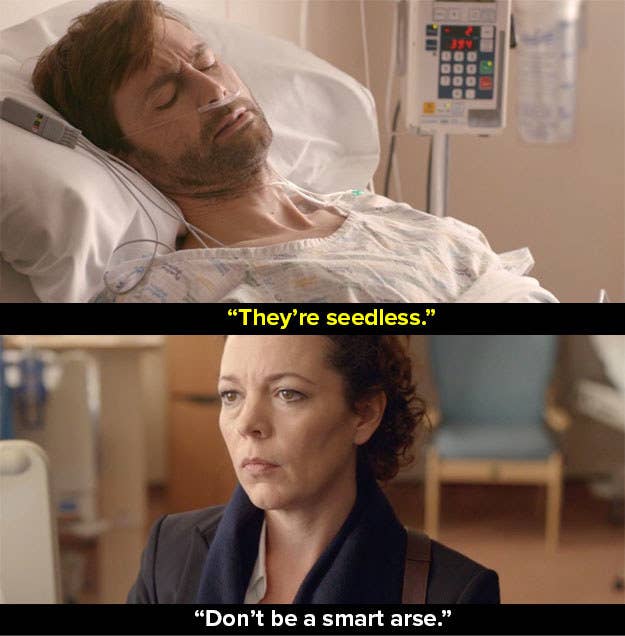 4.
When Miller bought Hardy some fish and chips.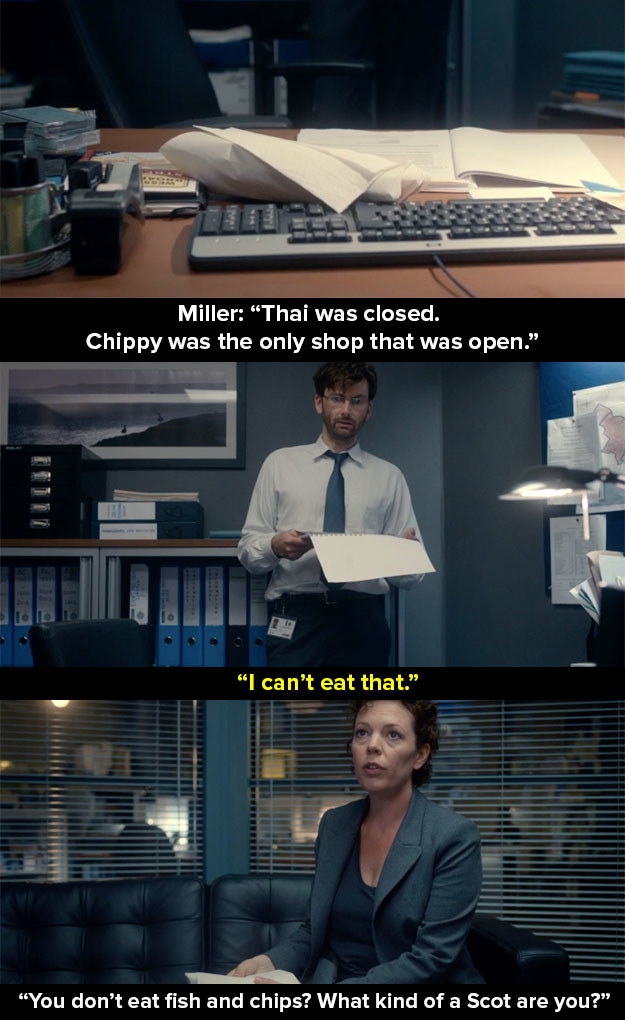 5.
When Brian Young asked Miller out on a date.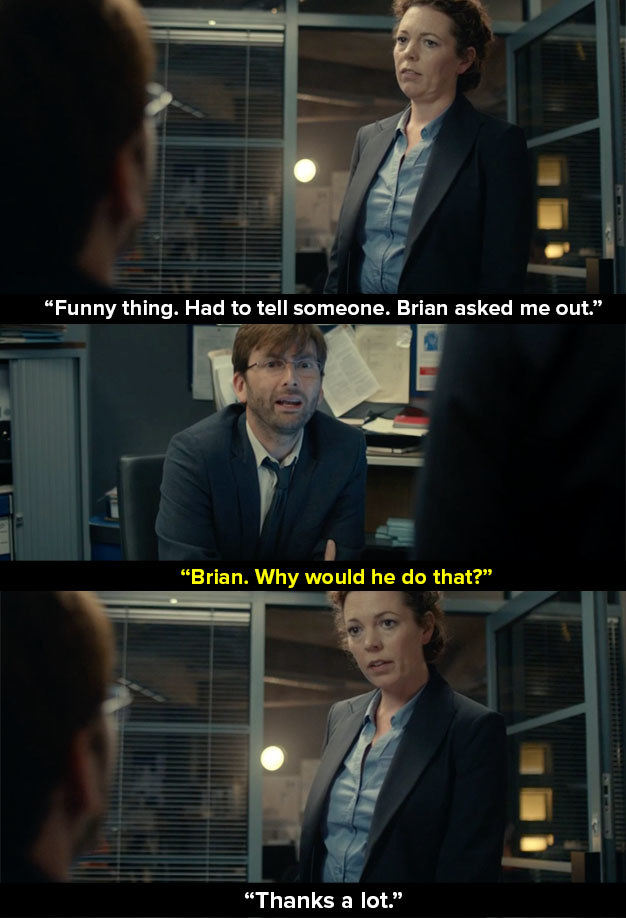 6.
When Hardy wanted Miller to befriend Claire.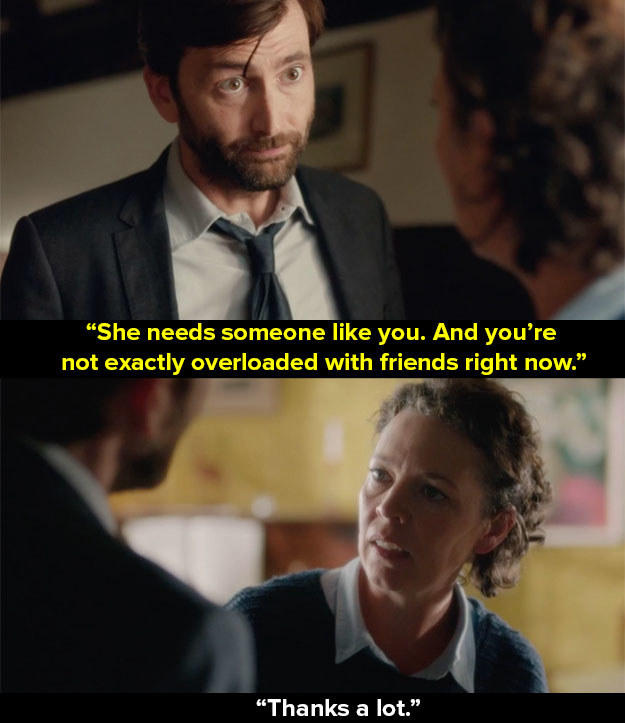 7.
When they first met each other.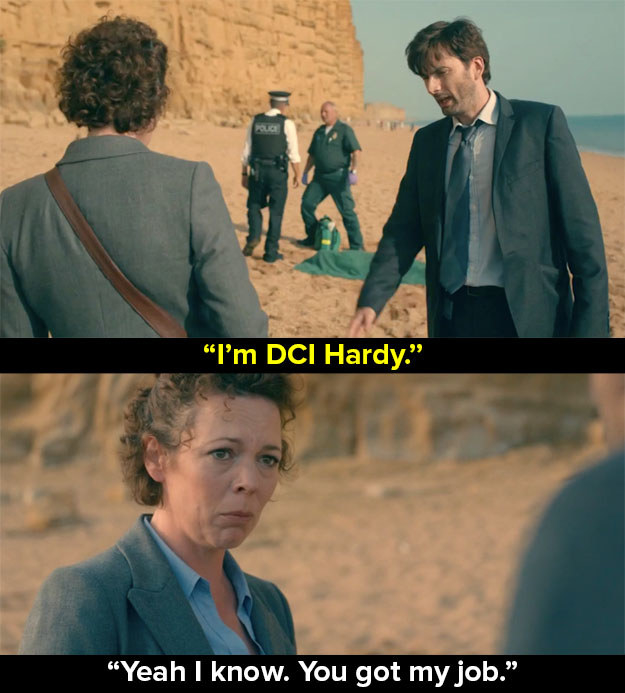 8.
When Miller and Hardy were at the drinks station.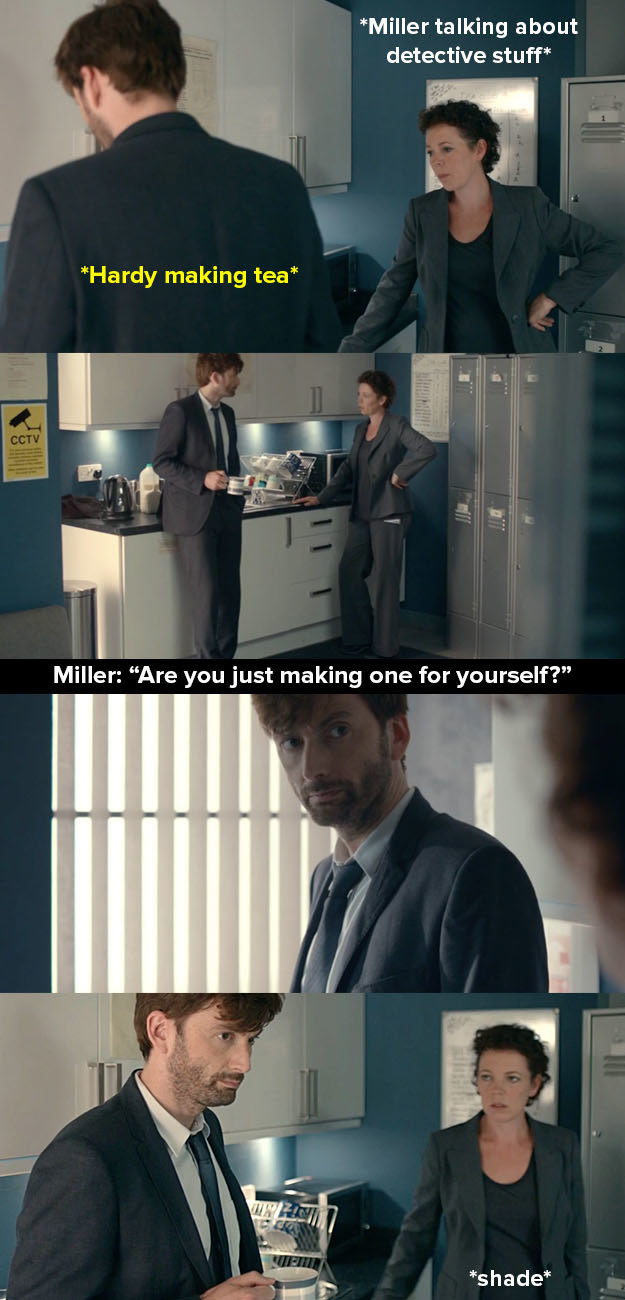 9.
When they were walking through a graveyard.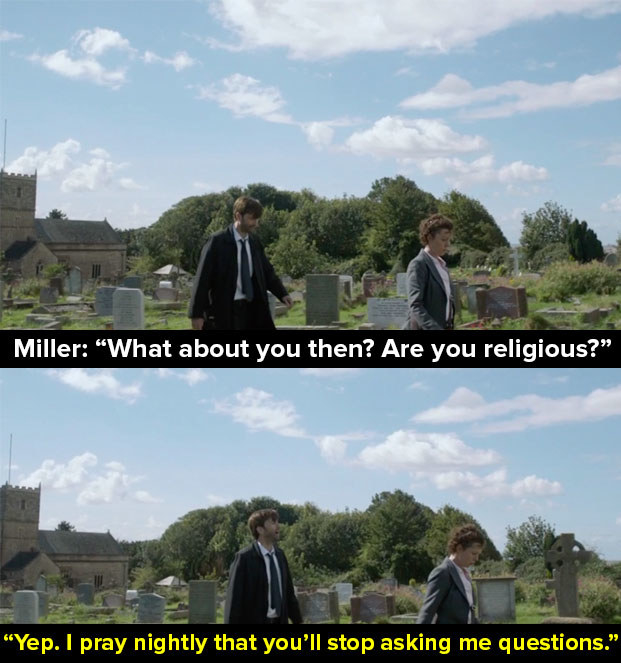 10.
When a witness to an incident offers Hardy and Miller some food and Hardy's face lights up.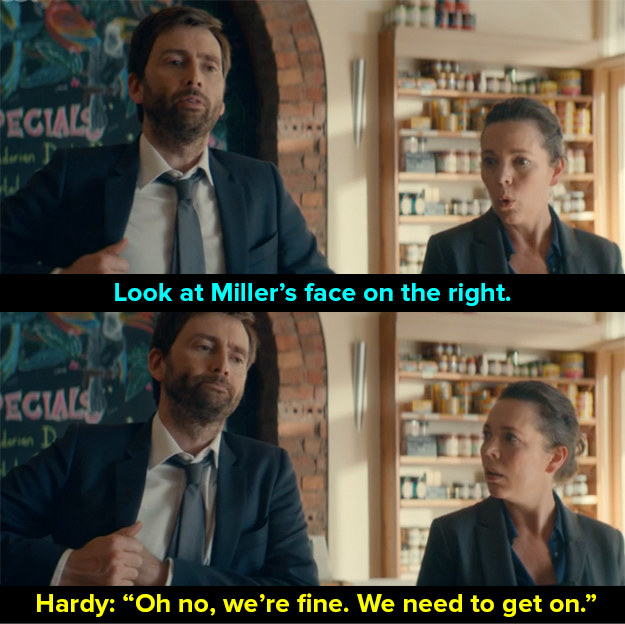 11.
When Miller turned up at two thirty in the morning.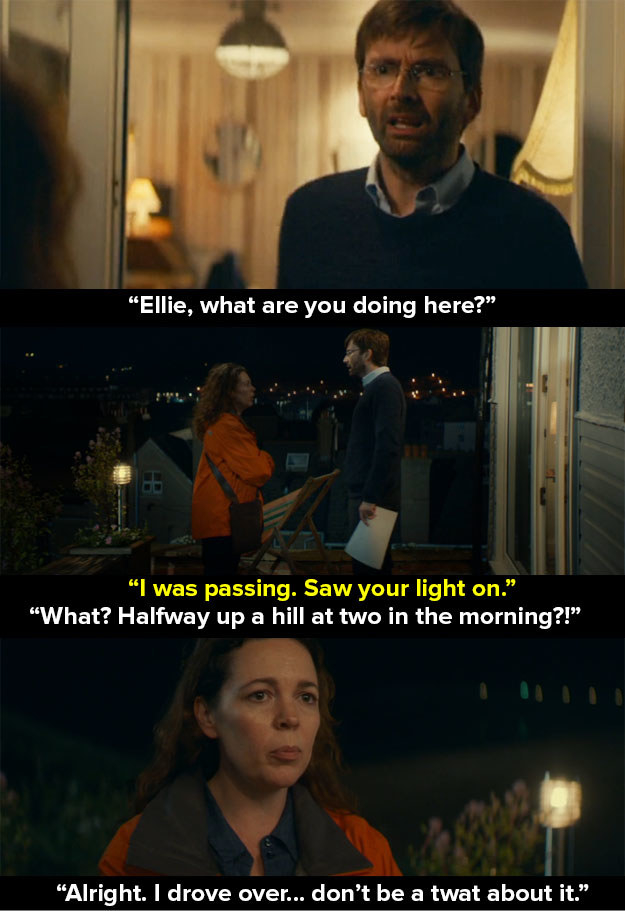 12.
Just after they had a big row with each other.

13.
And sometimes, just sometimes, they use their sass on the people of Broadchurch instead.

14.
Miller and Hardy. No bond is stronger.