Just like every single OK Go music video, this video gets more and more bizarre as it goes on.
According to a statement on their website, this video was filmed on an aeroplane that's capable of parabolic flight, which means it ascends and descends rapidly to cause weightlessness.
This video is also technically an advert, as they filmed with S7 Airlines. A press release explains that it's a Russian airline, and all of the training for the video took place at the Yuri Gagarin Cosmonaut Training Centre in Russia.
Moments like this just make your head hurt.
Especially when you learn that they did this all of this in just one take.
I mean, what the hell???!!!
What the hell?!!!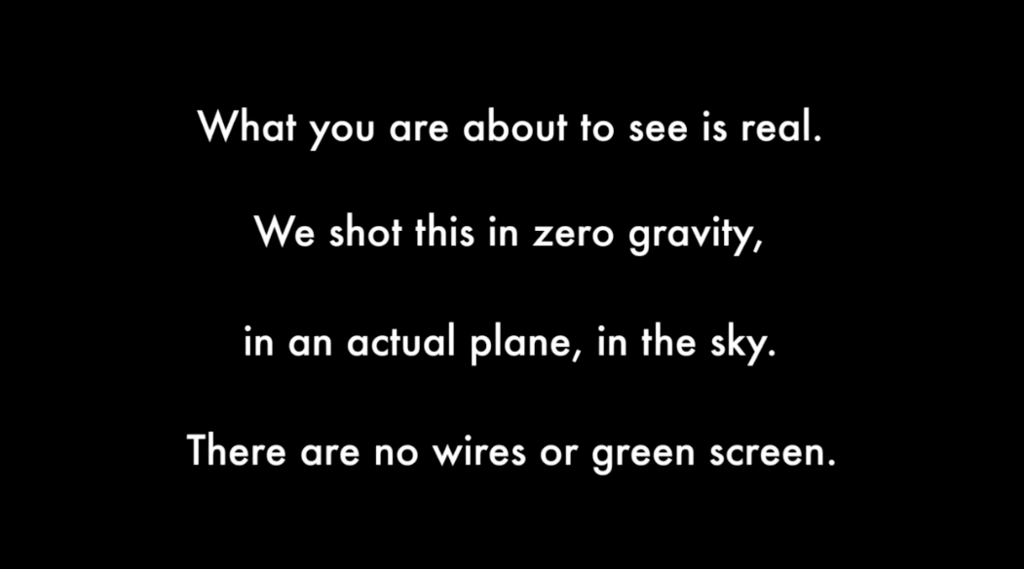 Although there is no visual trickery, there was some editing. This FAQ on their website explains why.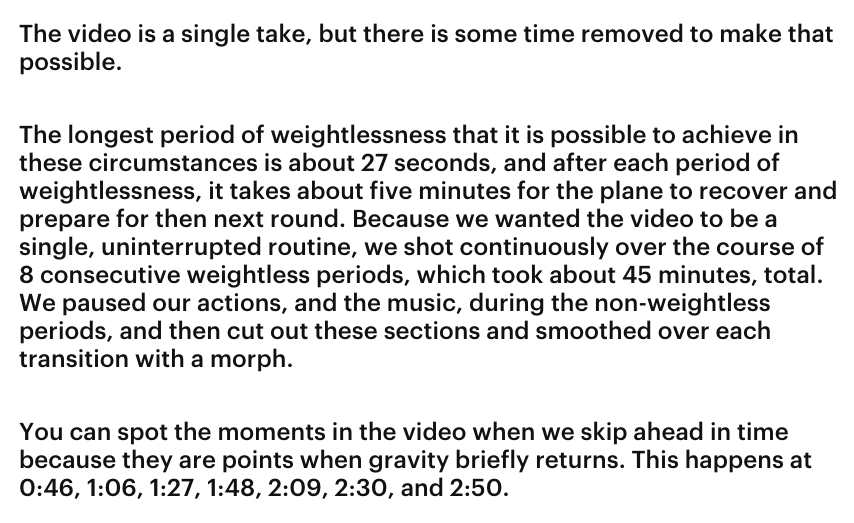 Right, that's it. I quit. I'm joining a band.