23 Important Things That Happened During The "Game Of Thrones" Season 5 Premiere
It wasn't the most action-packed episode, but we did get to see Tyrion's big beard and a fair amount of arse. SPOILERS, obviously.
1.
In the opening credits, we notice that Winterfell is no longer burning.
2.
The episode opens with a flashback that finds a young Cersei and a friend in a scary wood.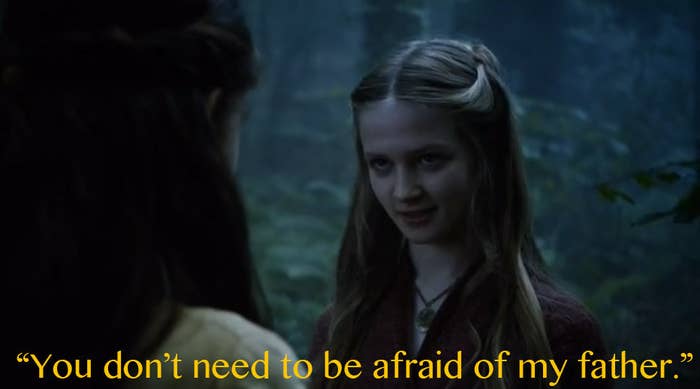 3.
We learn that she's there to find a witch so she can find out what the future has in store for her.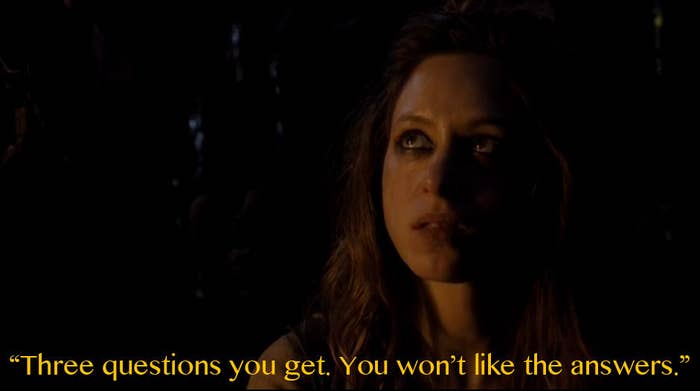 4.
We're then back in the present, where Cersei gives Margaery historic shade as she passes by.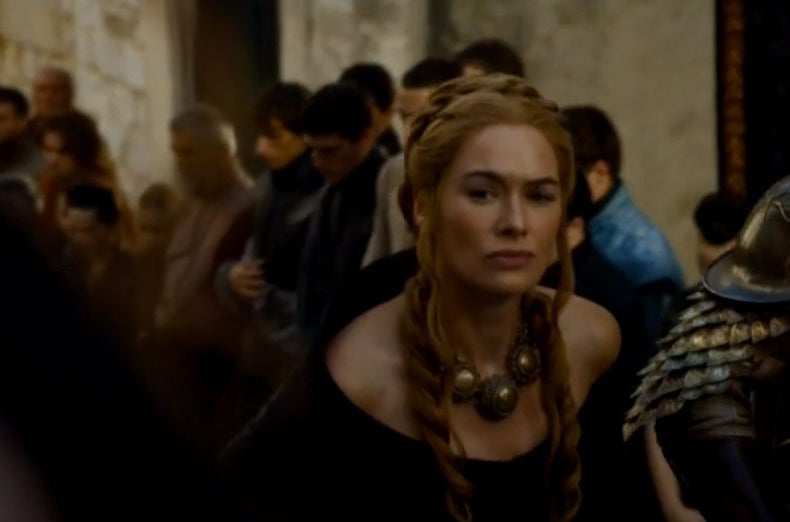 #HistoricShade
But then again, she is here to see the body of her father, Tywin, who died on the toilet. :/
5.
And here is Tywin, ironically being protected by his son Jaime, who didn't want him to be a King's Guard.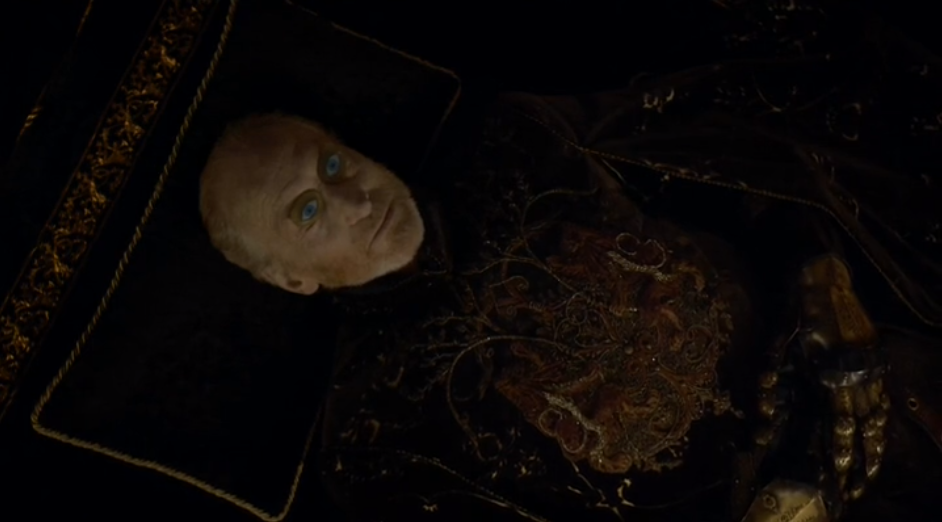 6.
And where is Tyrion? Well, guys, here he is!
7.
He clearly had a lovely, lovely time in that crate.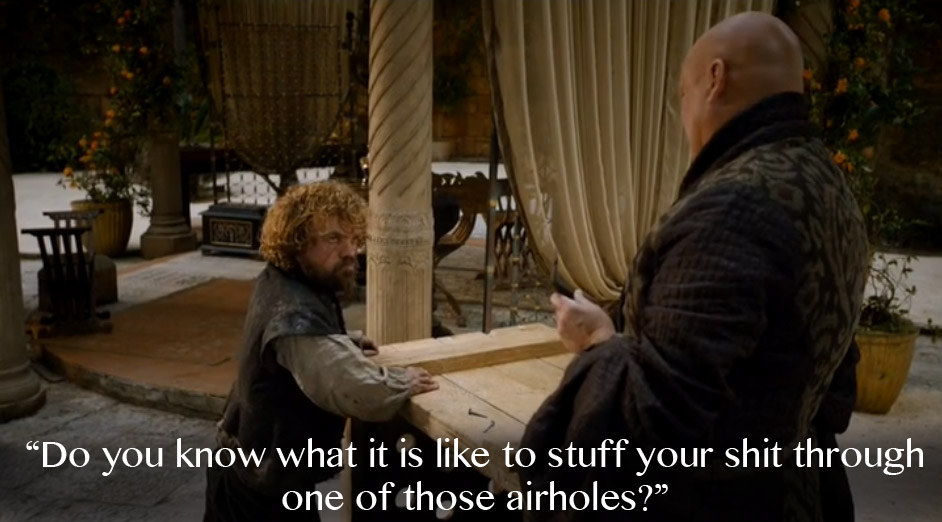 8.
Tyrion sums up life for everyone in Game of Thrones.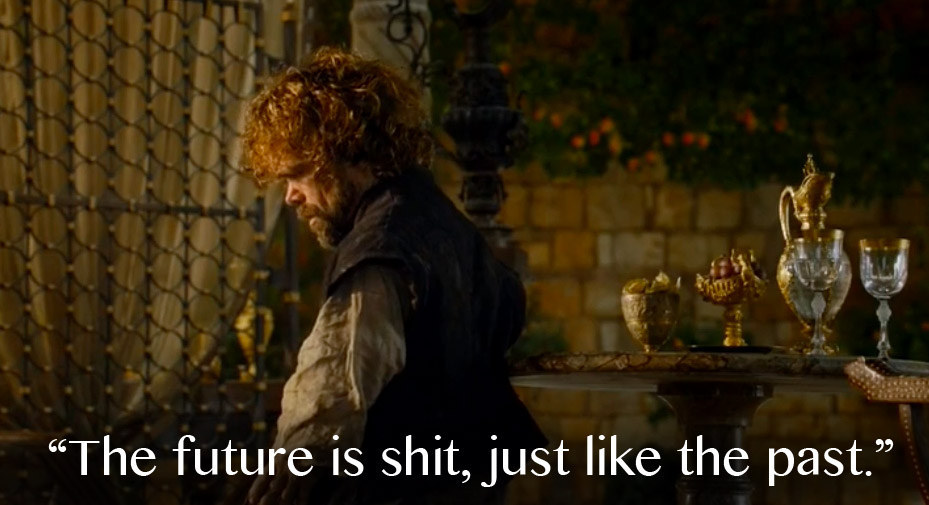 9.
Meanwhile, in Meereen, we say goodbye to the huge statue on the top of the pyramid.
10.
Does she care about the resistance? Not really.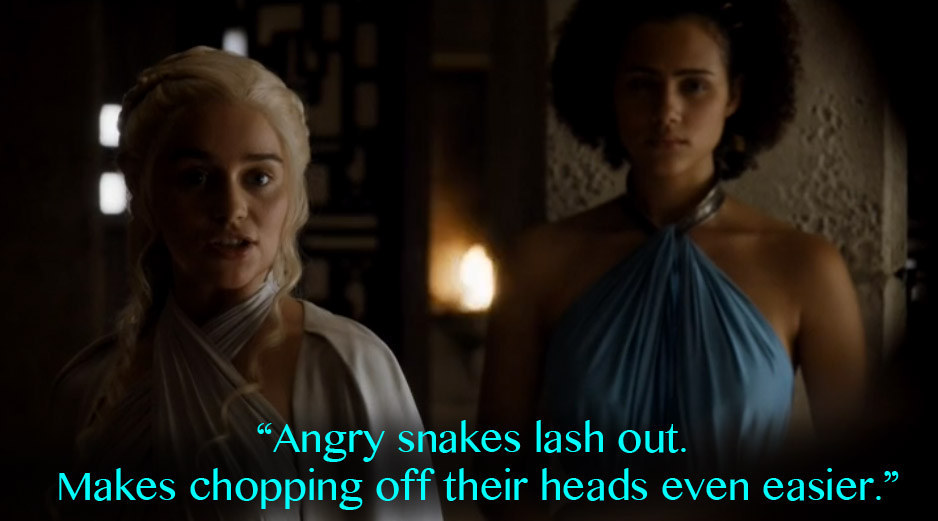 11.
Meanwhile, at the Night's Watch, Jon Snow is told by Melisandre to meet Stannis Baratheon.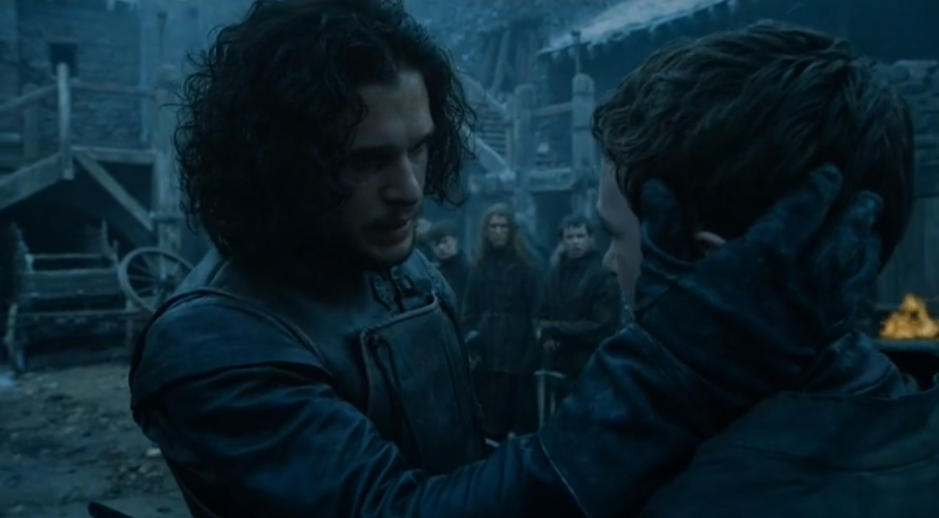 12.
Jon is asked by Stannis whether he has affection for the Wildlings.
13.
How will Jon convince the Wildings and Mance to do this? With this enticing offer.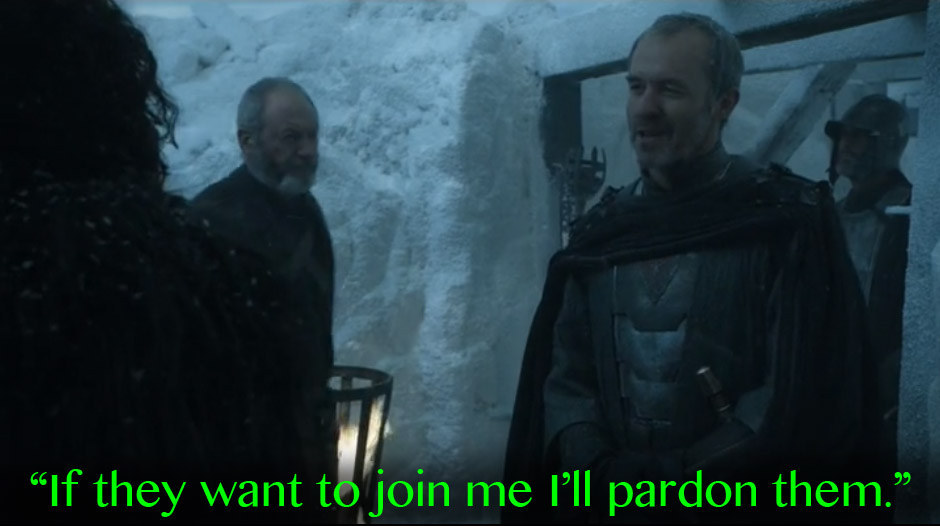 14.
Meanwhile, we learn that Robin Arryn is crap at this.
15.
That Brienne is annoyed about this.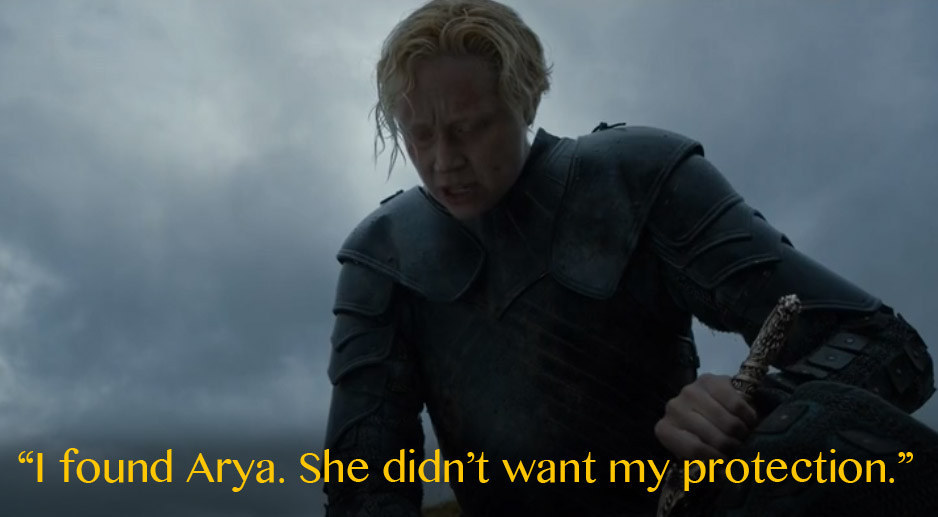 16.
And that Littlefinger and Sansa are heading...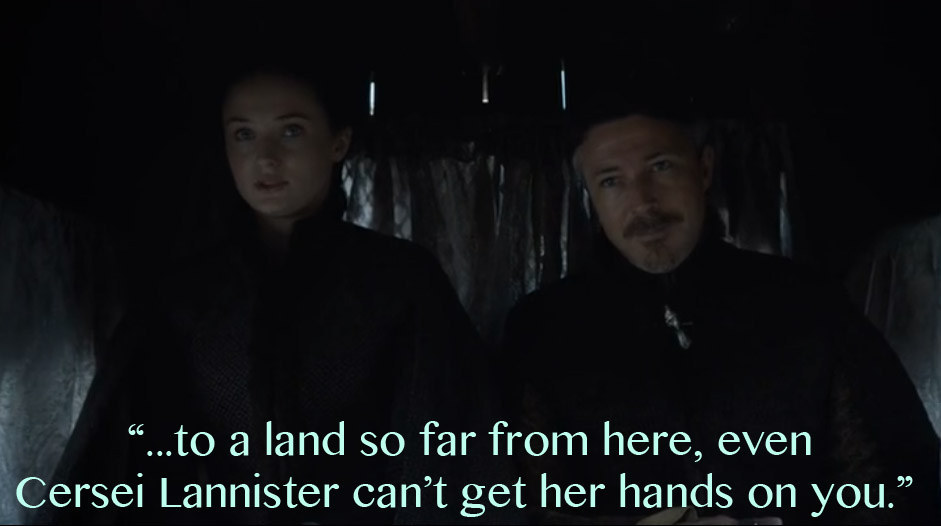 17.
Margaery is also completely unfazed when she interrupts her brother Loras and Olyvar getting frisky.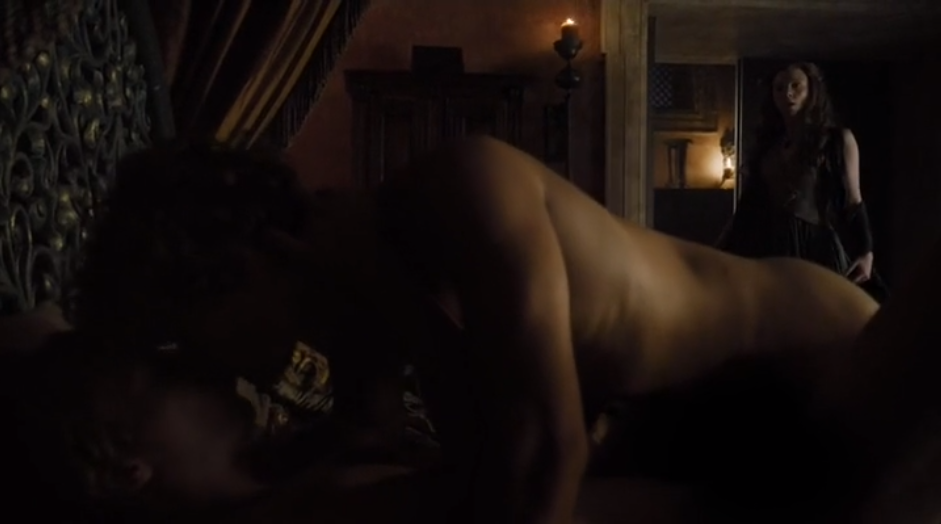 18.
And why did Varys risk his life to help Tyrion escape? Because he believes that Tyrion can help save Westeros by helping someone to claim the Iron Throne.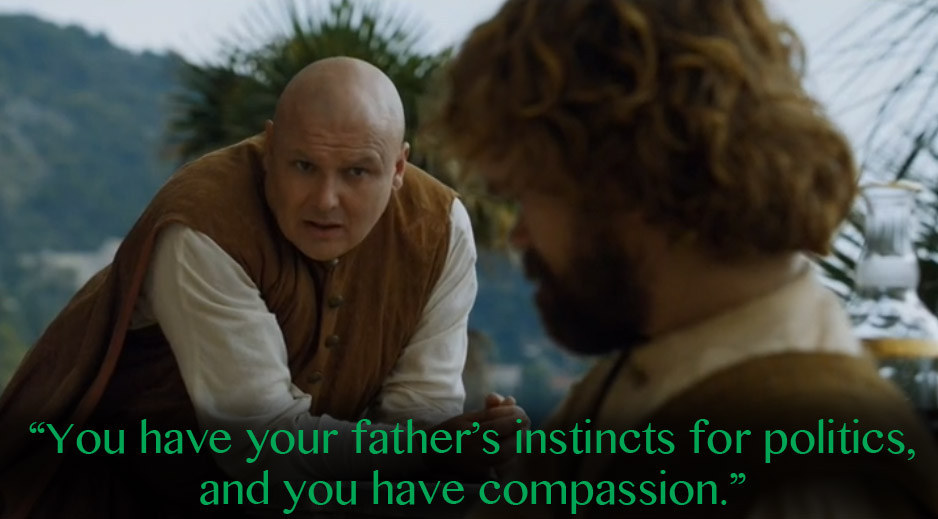 19.
Back in Meereen, Daenerys is still dealing with difficult politics – some people in the city want the slave-fighting pits opened again.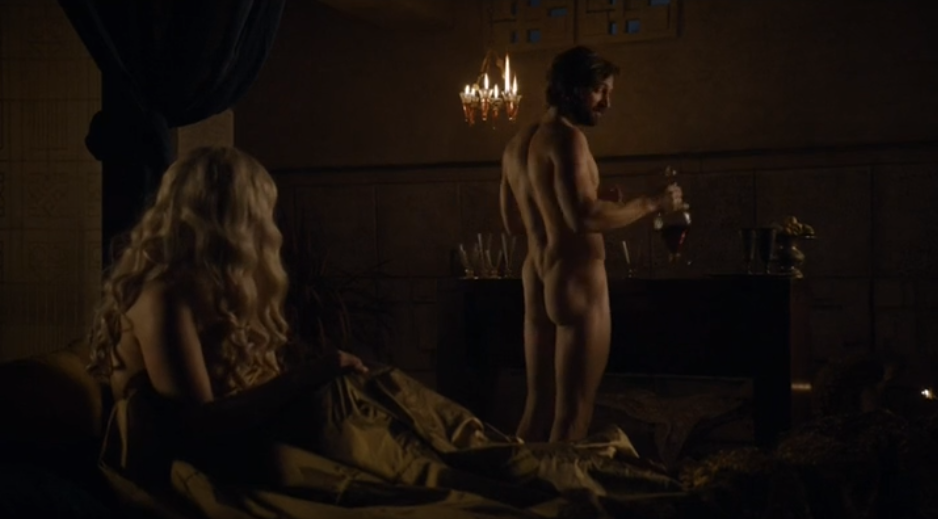 20.
And that she needs her dragons to show her strength.
21.
So she sees them. Are they pleased to see her?
22.
Meanwhile, Jon Snow then visits Mance Rayder, who unsurprisingly doesn't want the Wildlings to fight alongside Stannis's forces and won't kneel before him.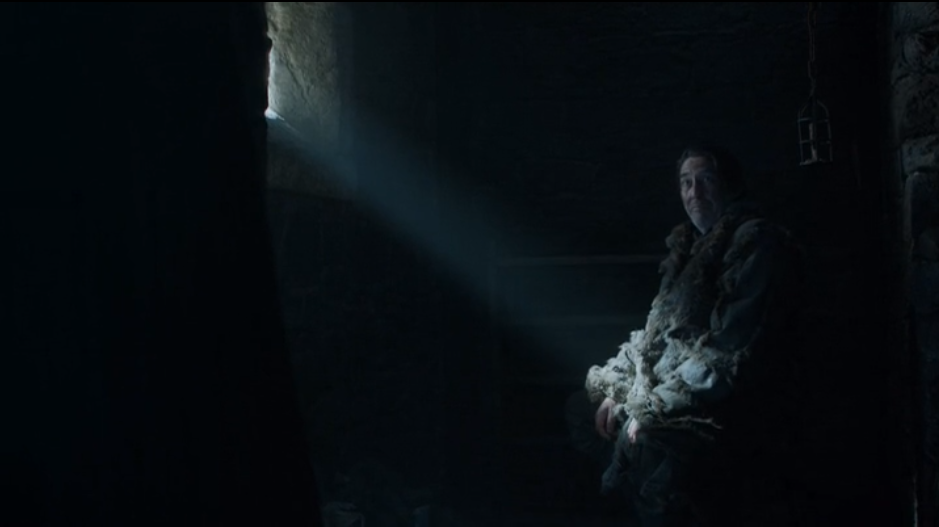 23.
And does he kneel? He doesn't. So he dies. Horribly.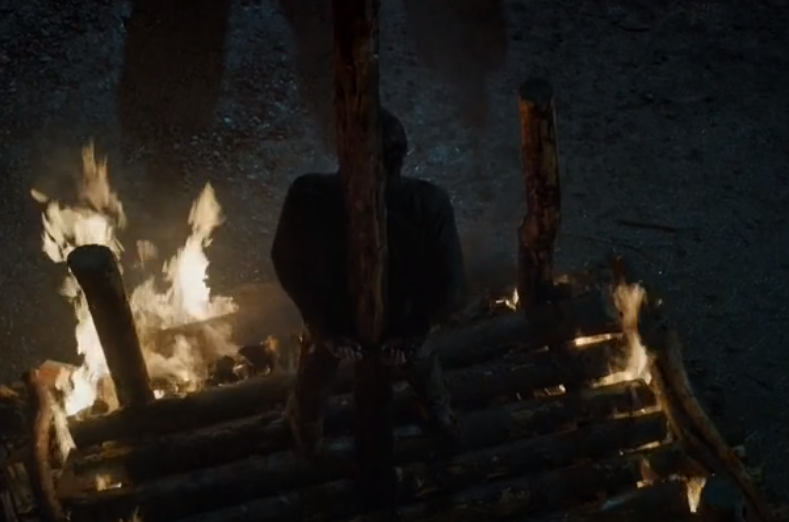 Jon walks away because he can't bear to look, but then he turns and shoots and arrow into Mance so he can die in slightly less pain than he is already in.
You're now up to date. It wasn't the most exciting episode, but it certainly set the scene well. The fact that storylines that had little in common with each other until now are coming together is also quite satisfying.
Oops. Something went wrong. Please try again later
Looks like we are having a problem on the server.
What did you think of the opening episode?
This episode really felt a bit flat.

Ugh. All that hype for this opening?