Noel Fielding And Sandi Toskvig Take The BuzzFeed BFF Test
The hosts of Bake Off tested how well they really know each other, and things got weird.
Bake Off was hot this year. Literally. The final was filmed in the middle of that non-stop British heatwave and temperatures inside the tent were even worse. "Not good for a ganache," host Sandi Toksvig tells BuzzFeed. "Not good for a goth or viking either," jokes co-host Noel Fielding. "I almost got a tan, which is really disturbing for me."
Nobody expected Toksvig and Fielding to host this show until it was announced. Fielding knew nothing about baking and Toksvig, who doesn't watch television, hadn't watched an episode. "I didn't know the show but I knew presenting." said Sandi to Noel. "And you knew the show, but you didn't know presenting." But they clicked, their humour especially, and jokes got increasingly left-field as the series went on. This year? "We've found time this year for inflatable snakes and ladders. We played badminton with a gorilla. It's been a fun season."
We challenged the Bake Off hosts to the BFF Test to work out how well they really know each other. It got weird.

Noel wrote "true love" and Sandi wrote "empty-headed but charming".
Noel: What Sandi has done has confused empty-headed with zen-like.

We then had a conversation about folding the paper to save it. After ignoring the advice and throwing the paper on the floor, Noel made this joke:

Noel: I like trees as well. I used to be able to talk to trees.
BuzzFeed: You used to be able to talk to trees?

Noel: I found some of them to be quite racist. OK, go on.

Noel wrote "gothic" and Sandi wrote "ABBA".
Noel: I thought you were writing what I was supposed to be thinking.
Sandi: I wanted it to be ABBA.
Noel: Sandi is trying to get me to use more glitter in my art. It's why I've sort of made a weird painting of a street rat covered in glitter.

Noel wrote "ABBA" and Sandi also wrote "ABBA". They both laugh a lot.

Noel: We have absolutely destroyed your so-called game.

4. If Noel was an animal, what animal would he be?
Noel wrote "goat" and Sandi wrote "sloth".

Noel: [To Sandi] How DARE you. I like sloths. We've both been to Costa Rica recently and we both saw some beautiful sloths. Lazy buggers.

Noel wrote "Viking Ewok" and Sandi wrote "beaver".

Noel: That is an animal.

Sandi: Oh I have looked. I have looked. I have searched.
Noel and Sandi both wrote "bowling". They're quite smug.

Sandi: Really, rocks a bowling shoe.
BuzzFeed: Have you been bowling together?
Sandi: Yeah, obvs. We're good friends.

Noel: Sandi organised a bowling trip.
Sandi: I thought it would be just you and me, but twenty members of the crew came.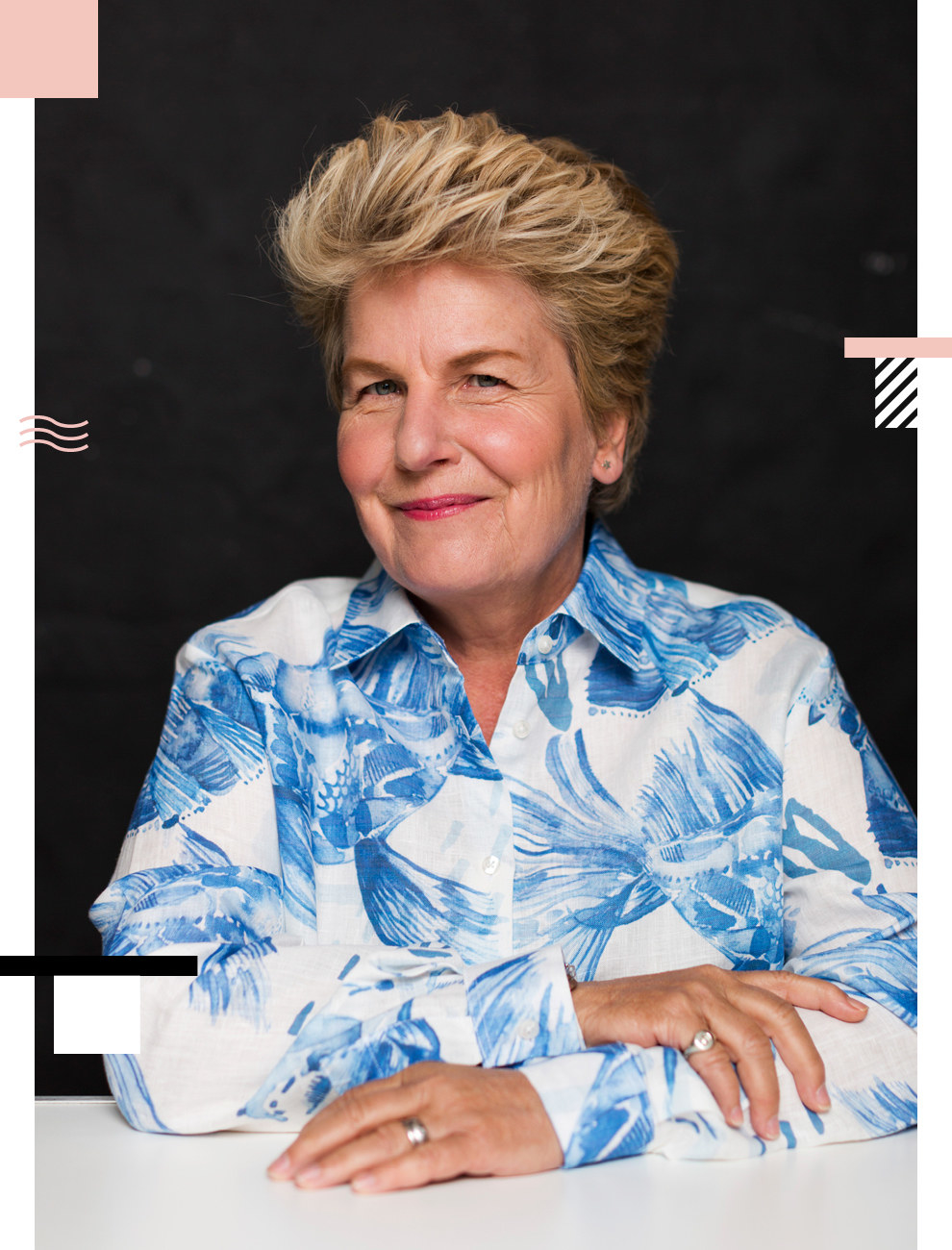 Noel: All of Sandi's talents are quite heavily exposed.
Noel ended up writing baking. Sandi didn't write anything.
Sandi: Shhhh! I'm going to put macrame.
Noel: Do people know you knit? Sandi is one of the great knitters. I've got a knit comb. Does that count?

8. What is Noel's pet peeve?
Noel wrote "press" and Sandi wrote "being called too early".

Noel: I do not like getting up early in the morning. I'm a vampire, so... You sometimes turn up before the lights turn on, don't you?
Sandi: Yeah, I have been there before the lights are on.

Noel: [filling out his answer] I have got superpowers.
Noel wrote "changing into a bat" and Sandi wrote "raising from the dead".
Sandi: [revealing answer] Raising from the dead! That would be so cool at parties.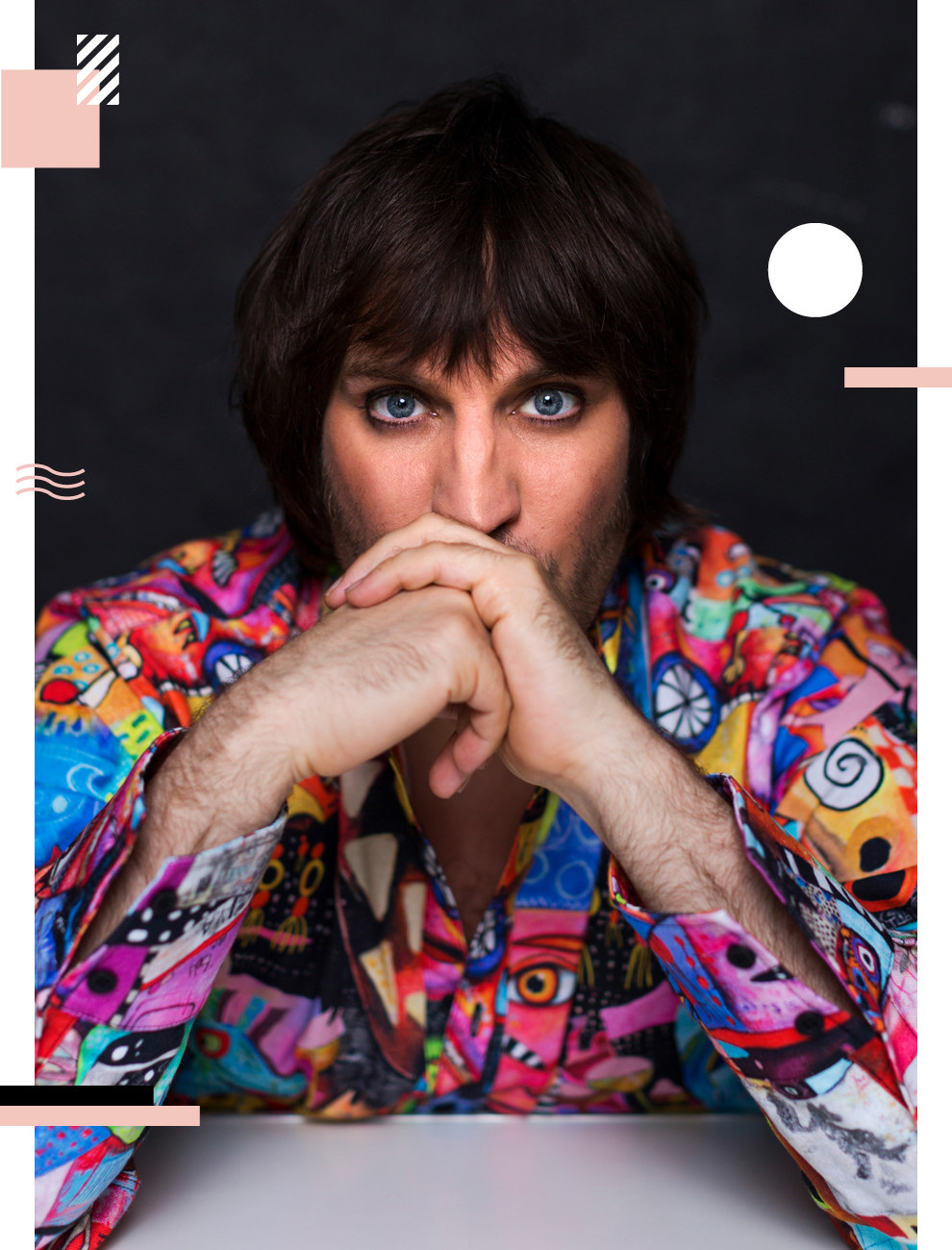 Noel wrote "eating cheese" and Sandi wrote "appearing small despite being very tall".
Noel: You're six foot six.

Sandi: People don't realise.

Noel said "ME" and Sandi said "Noel". Noel cannot stop laughing whilst filling this in. They answered this one by far the quickest.
Noel: If we had a pound for every time I couldn't remember if we were making ganache.
Sandi: What I love is that when you do get it all right the entire crew spontaneously applauds.

Noel wrote "Joan Jett" and Sandi wrote "Angelina Jolie".
Sandi: I don't know who that is. We've both gone for women.
Noel: "I love rock and roll, put another dime in the jukebox, baby" [Sandi looks rather confused]. Nope, no point.

13. In a biographical film of your life, who would play Sandi?
Noel wrote "Christopher Walken" and Sandi wrote "Paddington".
Sandi: Paddington, or that bear from The Revenant.
Noel: [impersonating Christopher Walken] "Welcome to the Bake Off."

The Great British Bake Off starts on Channel 4 on Tuesday 28 August at 8pm.