Netflix Is Really Quite Unapologetic For Blocking Your VPN
"It's always been a violation of terms of use to use them," Ted Sarandos, the company's chief content officer, told BuzzFeed News.
If you use a VPN to fool Netflix into thinking you're in another country, it is increasingly likely that you will see this: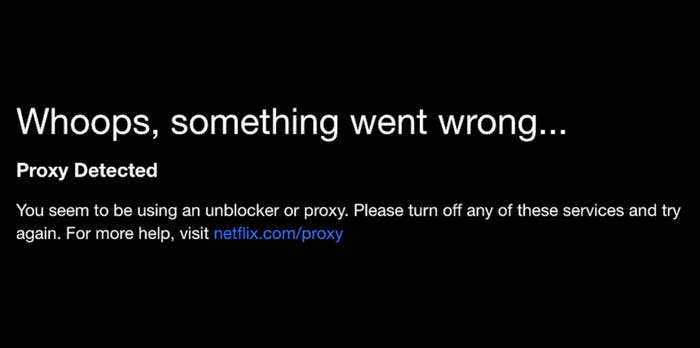 Many people have become frustrated over recent months with Netflix blocking VPNs, or virtual private networks, which allow viewers to see content that wouldn't otherwise be available in their country. More than 40,000 people have signed a petition demanding that Netflix stop doing this, as it prevents some viewers from being able to watch their favourite content.
Ted Sarandos, the company's chief operating officer, told BuzzFeed News in an interview that Netflix's policy of VPN blocking wasn't anything new. "This isn't a new position or new measure; it's just that the technology got better in terms of blocking, which constantly evolves. It's always been a violation of terms of use to use them and a new vendor was able to block better than previous vendors."
Netflix bosses cite the example of Star Wars: The Force Awakens, which is due to appear on the streaming service, but only in Canada, after a deal with Disney.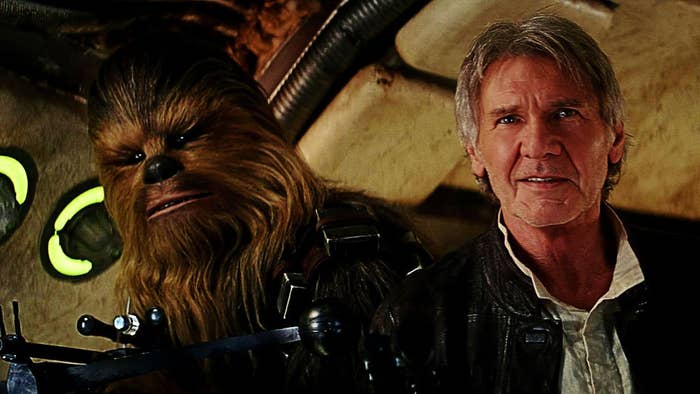 "We license a piece of content, like to Canada we have Star Wars: The Force Awakens, and we're only playing to Canada," Reed Hastings, the CEO of Netflix, told BuzzFeed News. "It's not really fair of us to make it available to the world, without us paying for it."
Asked whether it was fair that some Netflix content was available in only some countries, Hastings said: "We're trying to solve the problem by licensing [content] globally", giving the example of some of the company's original shows such as The Crown.
Given the importance of these shows, why not reveal the viewing figures to competitors such as linear TV channels, or even to the public? "Mystery and intrigue," Hastings joked. "Everybody asks about it. Reality is boring and mystery is exciting."
During a speech in Paris on Tuesday, Hastings raised some eyebrows when he suggested Netflix could play a role in delivering "greater peace and empathy".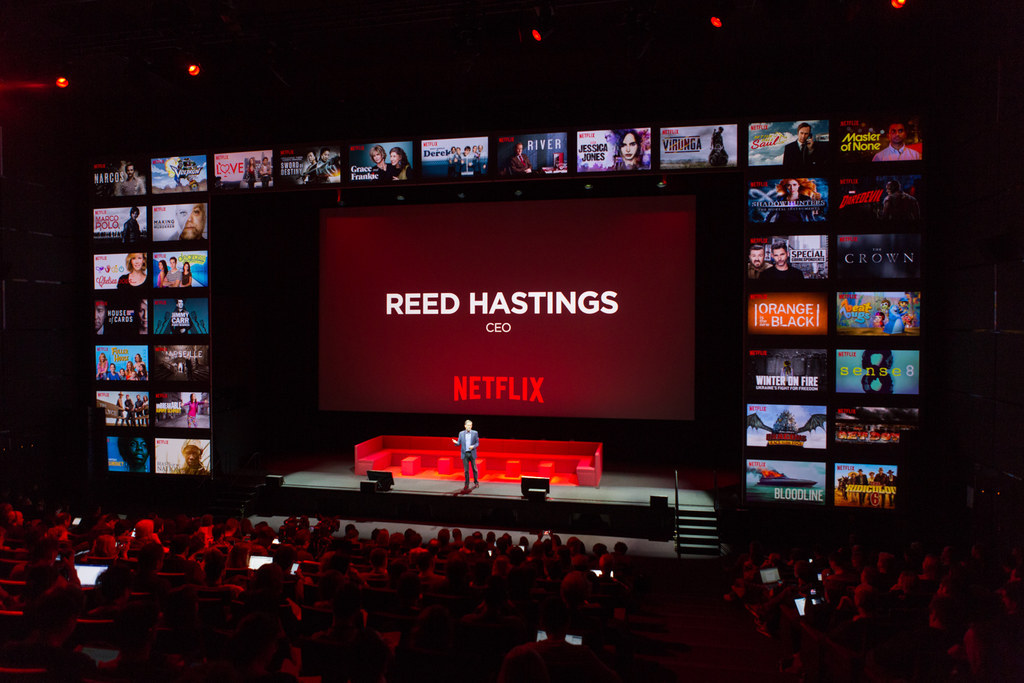 "The world faces many challenges, now more than ever," he told the audience. "And we hope that by building a globally available service, sharing content from all parts of the world, that we can do our part of increasing global understanding towards a goal of greater peace and empathy."
Asked later by BuzzFeed News to elaborate on that point, Hastings said entertainment had always played a role in "exposing people to influences beyond their sphere". He pointed to shows such as Orange Is the New Black , which he said had created a much better understanding of transgender issues that are rarely portrayed in television.
Sarandos added: "The more you know about people, the more likely you are to not go to war with them. The movie A Separation, two years ago, for me was so fascinating because it showed a piece of Iranian life that I never knew existed. Normal people going through a normal problem.
"The introduction to how people live around the world demystifies them a little bit, with us being able to see the good guys and bad guys, not just bad guys all the time."