By now you may have heard of Nailed It, a new Netflix show where bakers who aren't exactly great at baking try to recreate ridiculous cakes in a timed competition.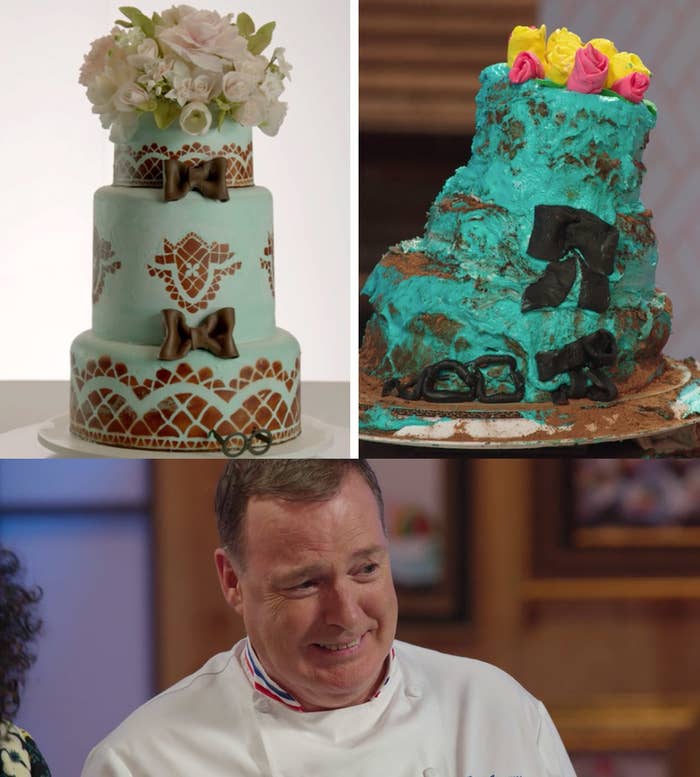 Well, in the finale of the six-episode season, the bakers had to make a replica of Donald Trump's face out of cake.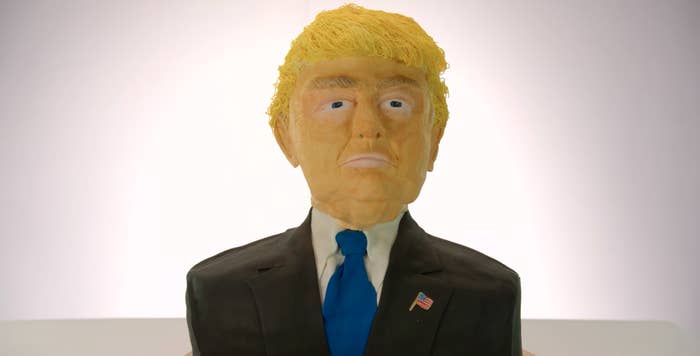 Before the challenge, presenter Nicole Byer and head judge Jacques Torres gave them some tips on how to re-create the president's face.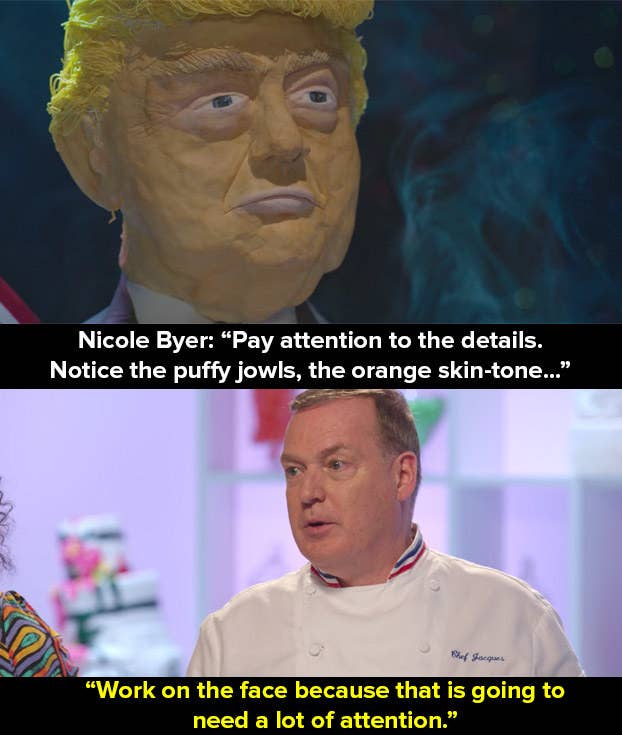 You might be thinking that the contestants would bake badly on purpose, because of their opinion of Trump – but you would be mistaken. There was a $10,000 prize for the best version of him.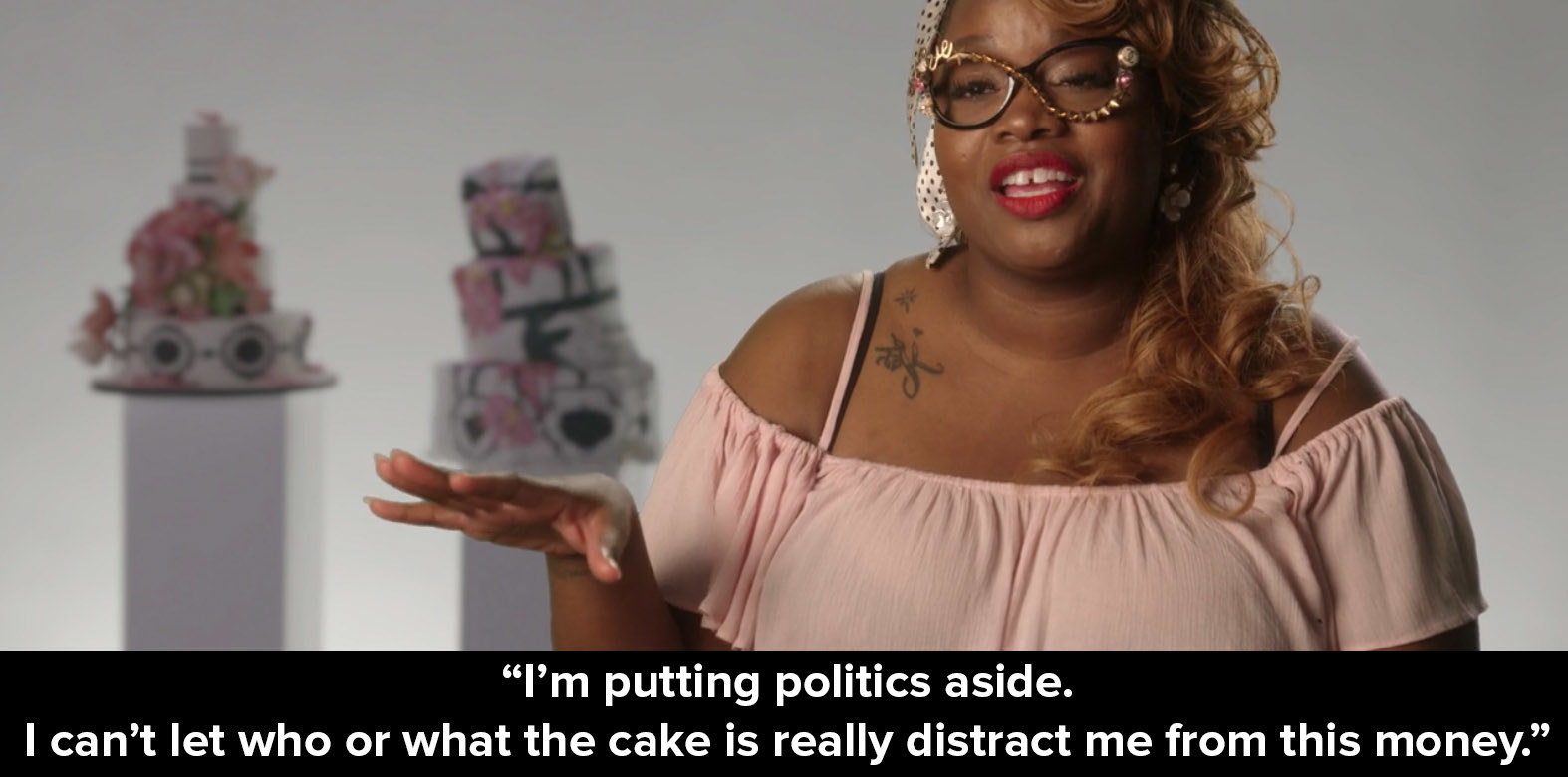 The possibility of winning $10,000 didn't stop the contestants airing their views on the president.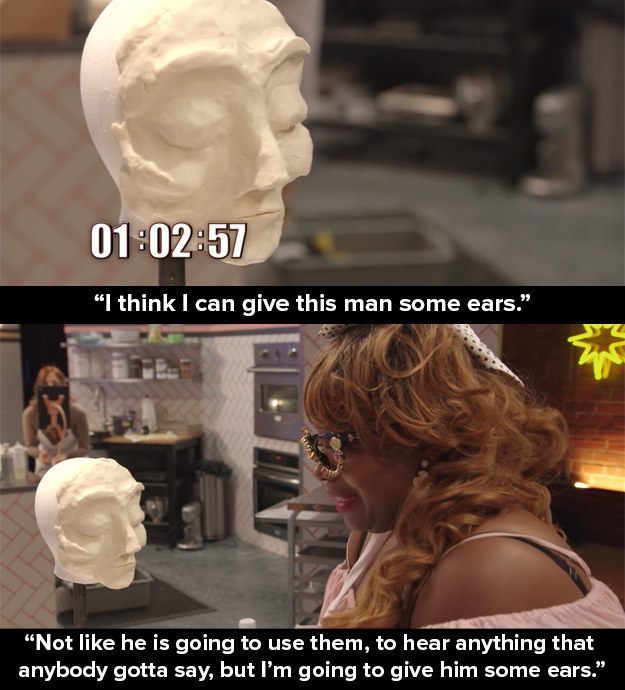 And to be honest, judging by their abilities, I don't think the prize made a difference anyway.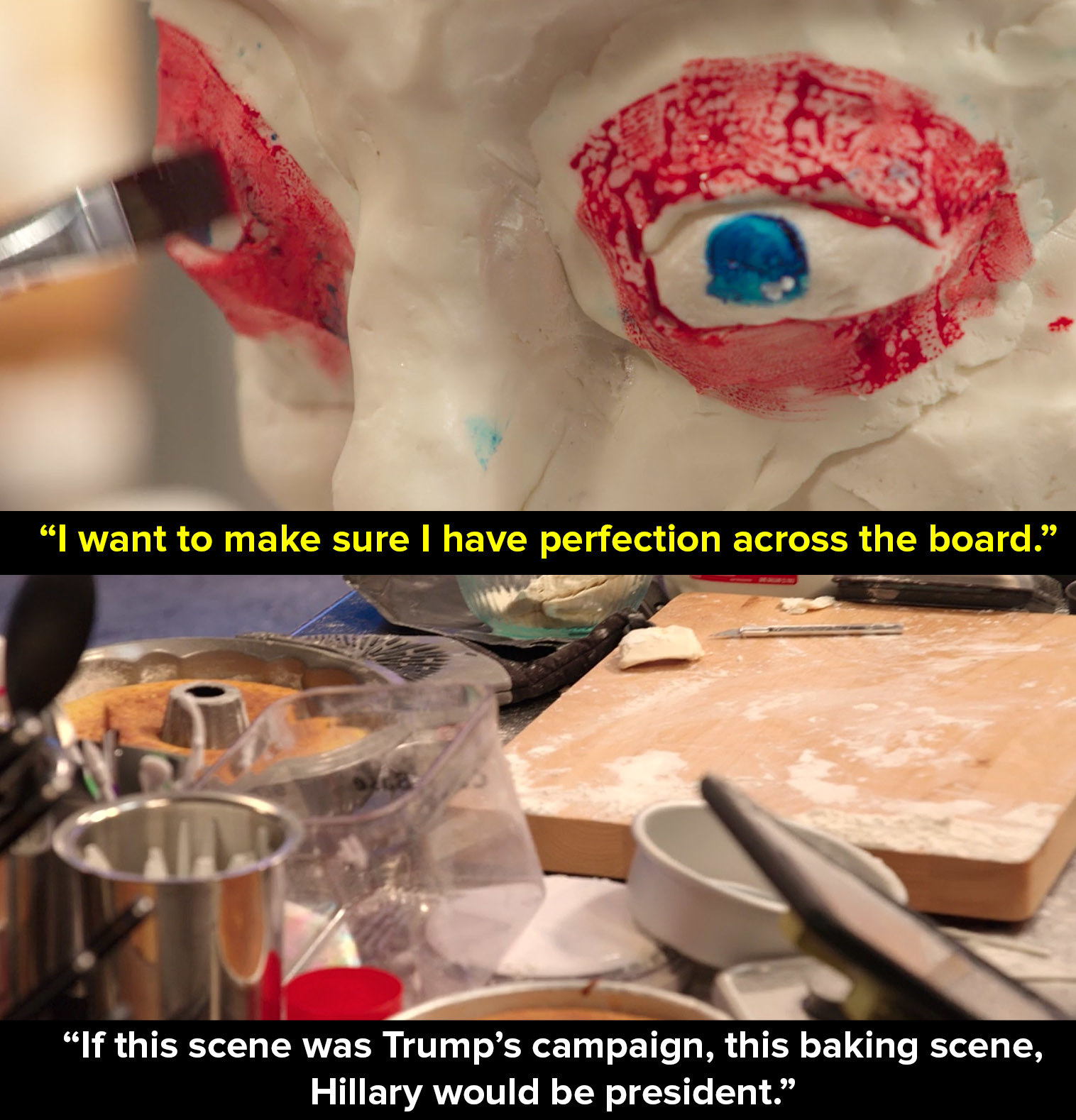 At the end of the episode we saw the contestants reveal their Trump attempts. Here was Kyle's.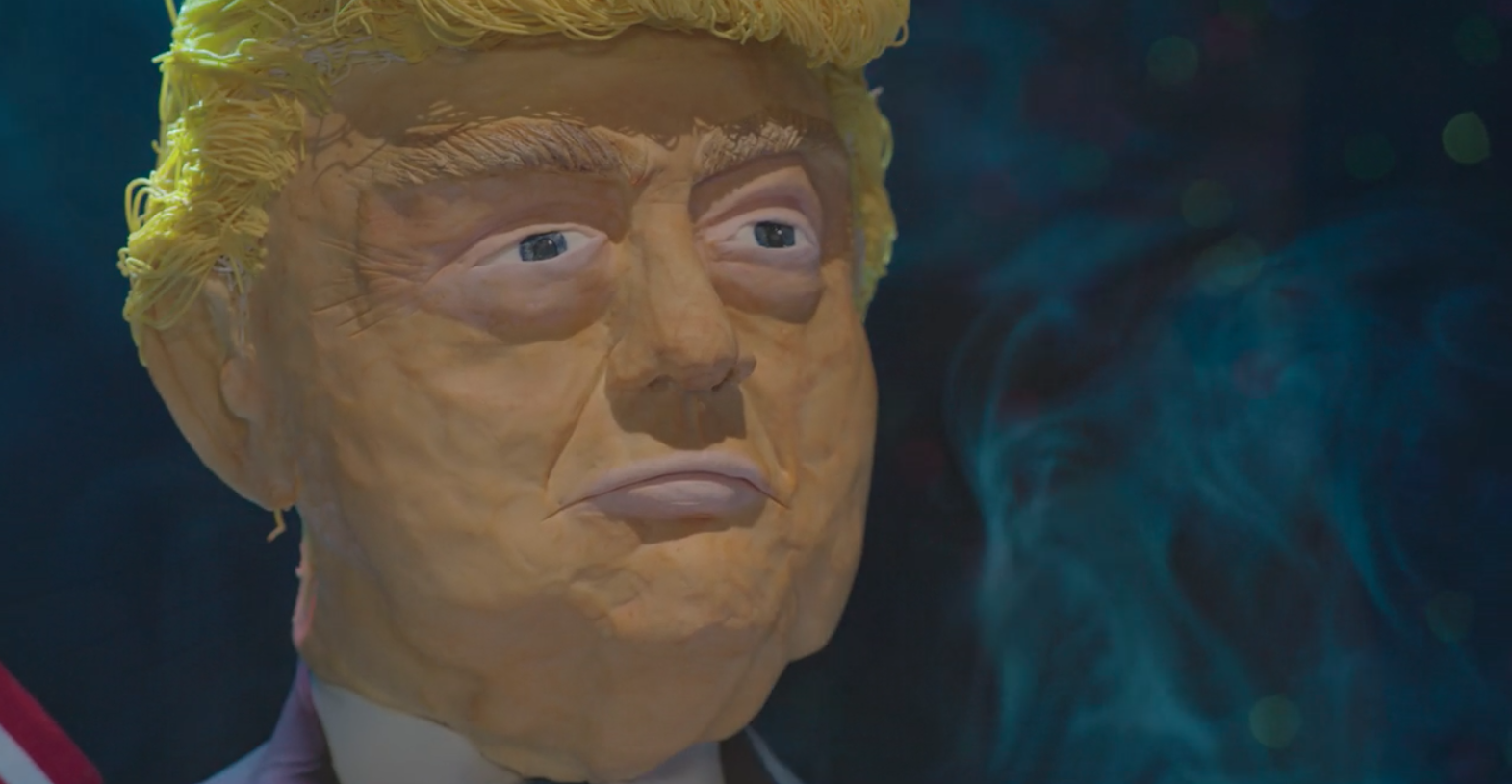 That's because I misled you. Here is his actual attempt: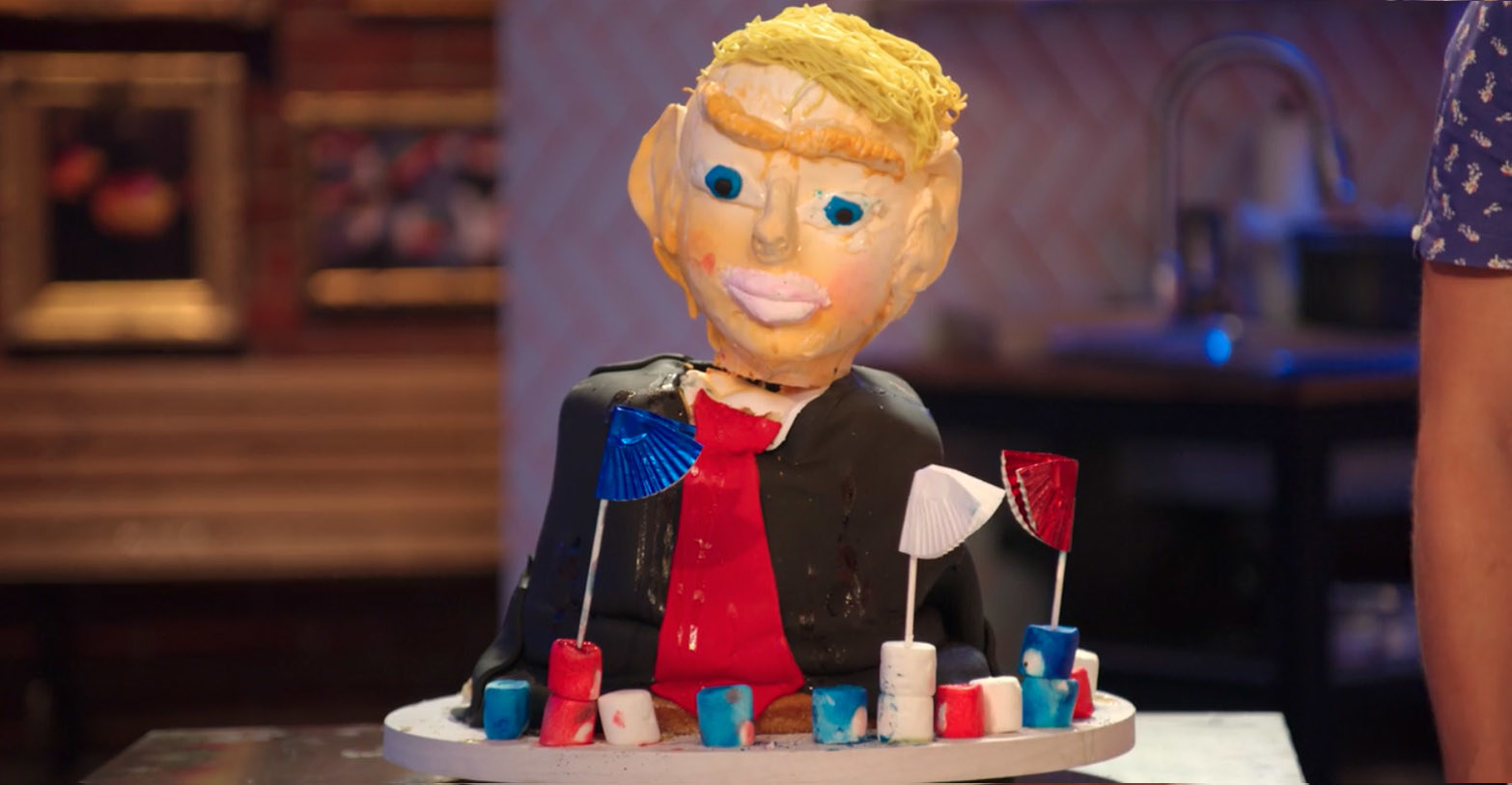 Yep.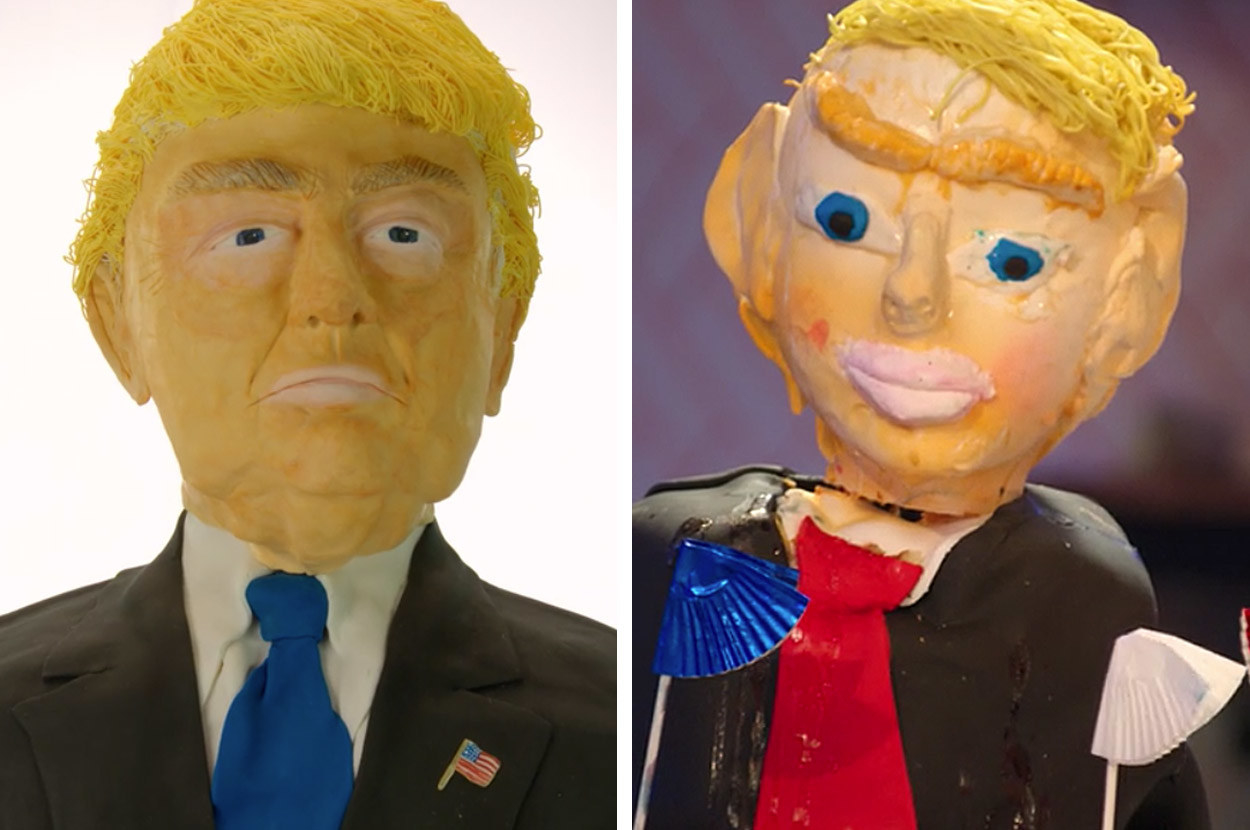 Then we saw Anabell's attempt at Trump.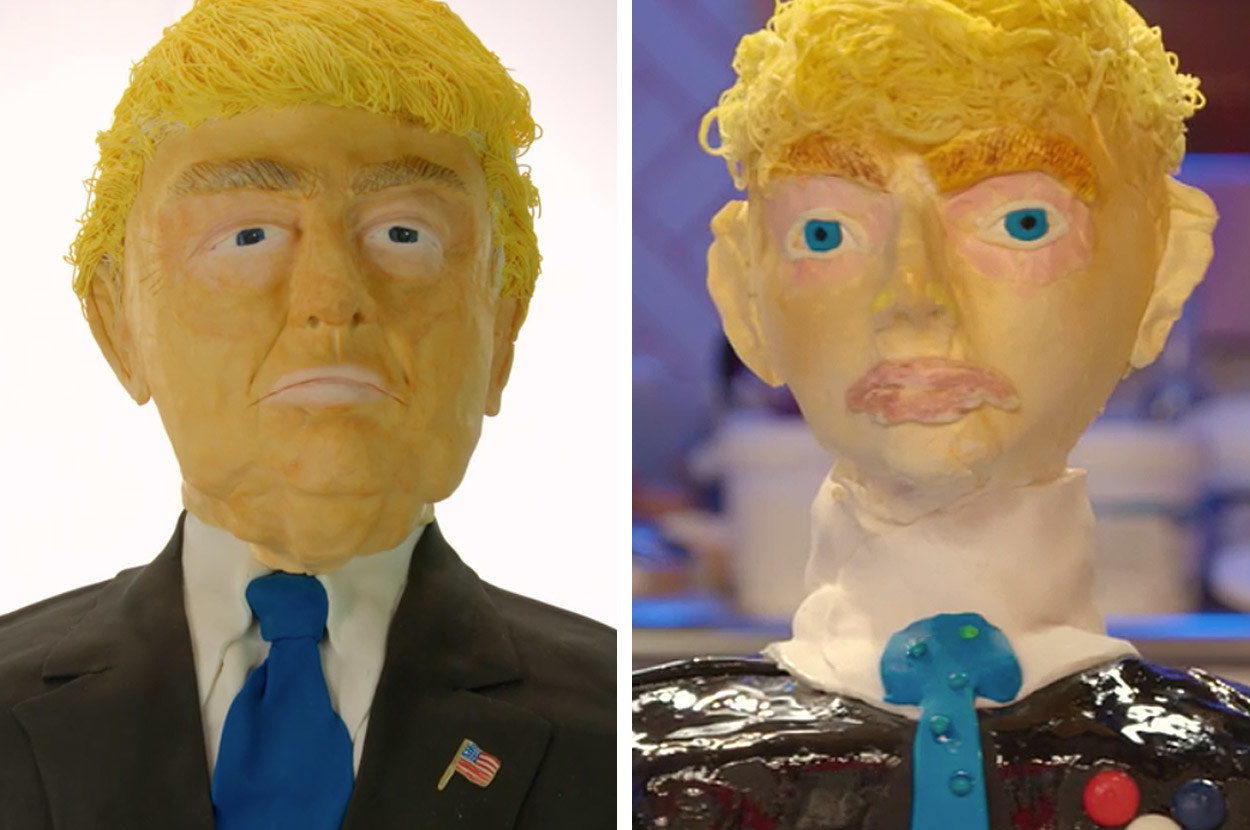 You can tell where I'm going with this one. The third one was *not necessarily* an improvement on the second.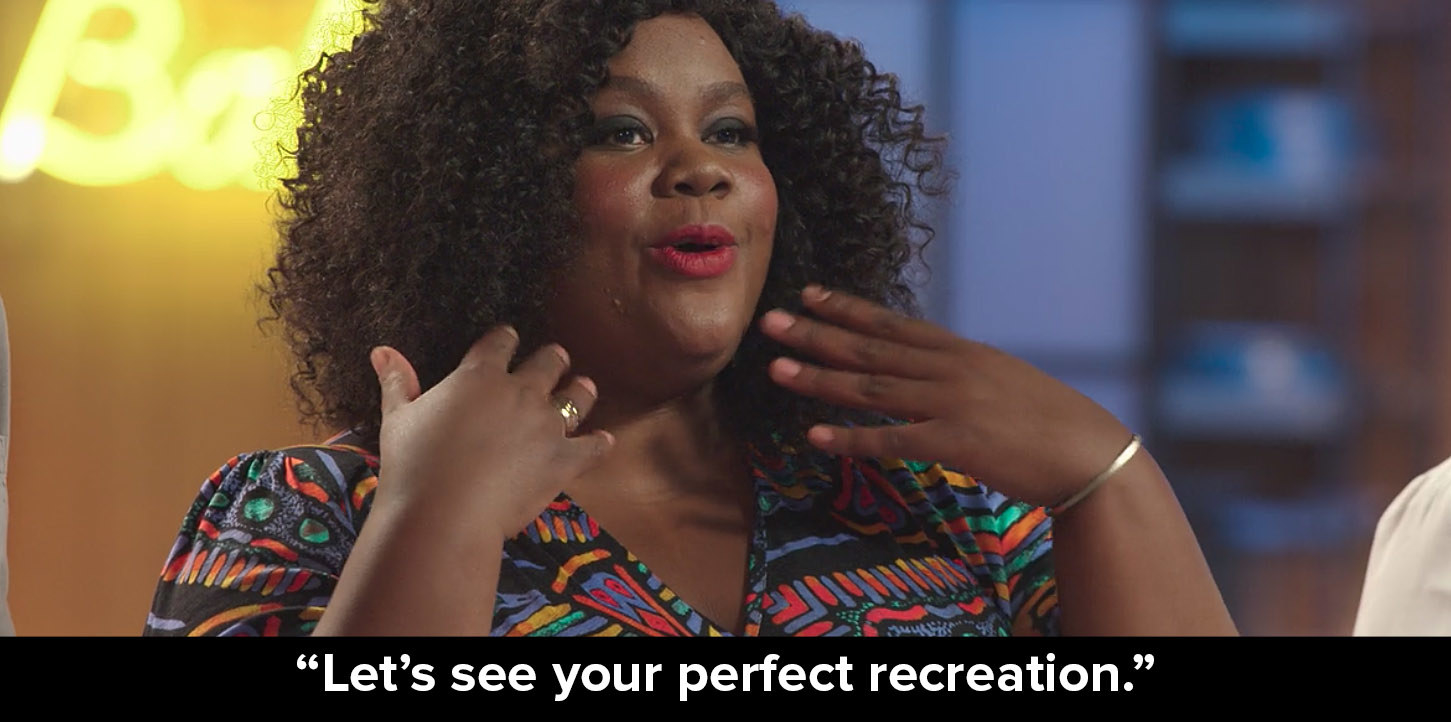 Here is Kymberli's attempt at Trump.
Me in 2016 vs Me in 2018.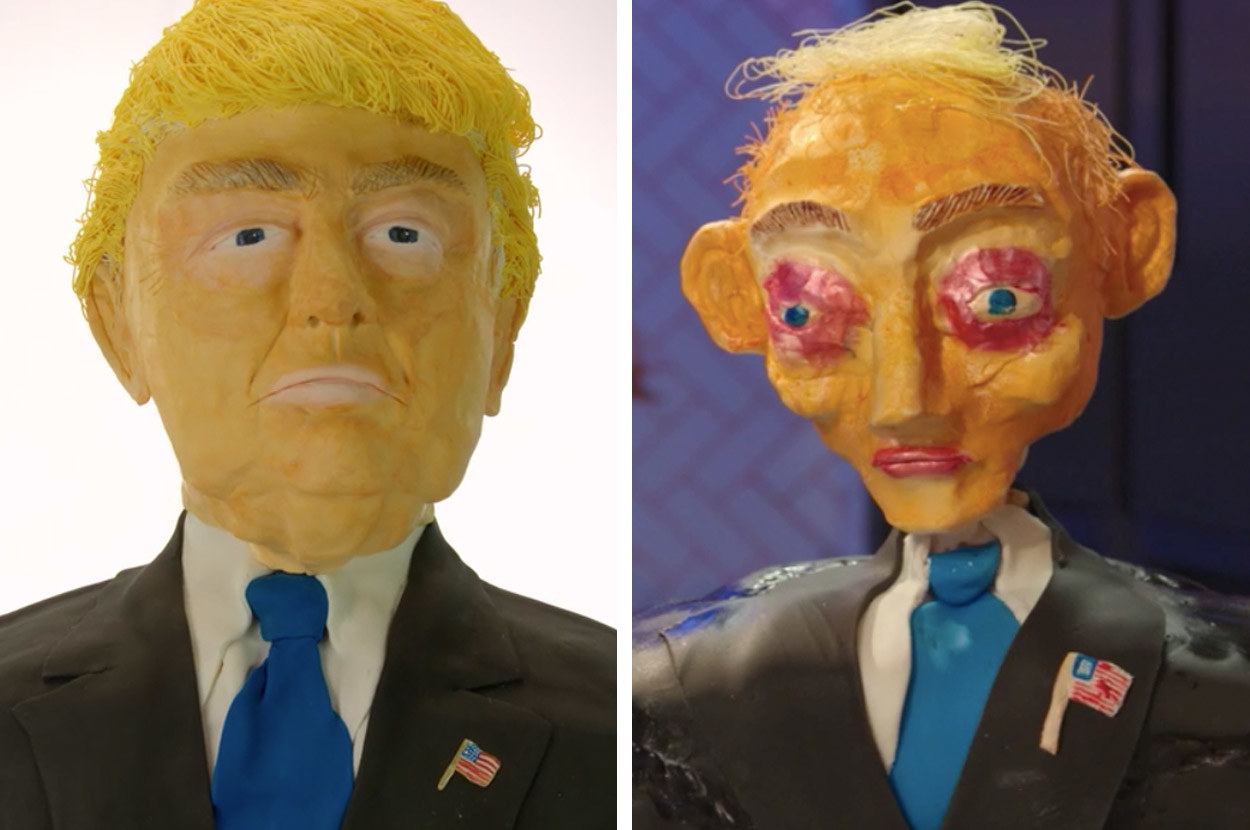 As you can imagine, the judges loved this one.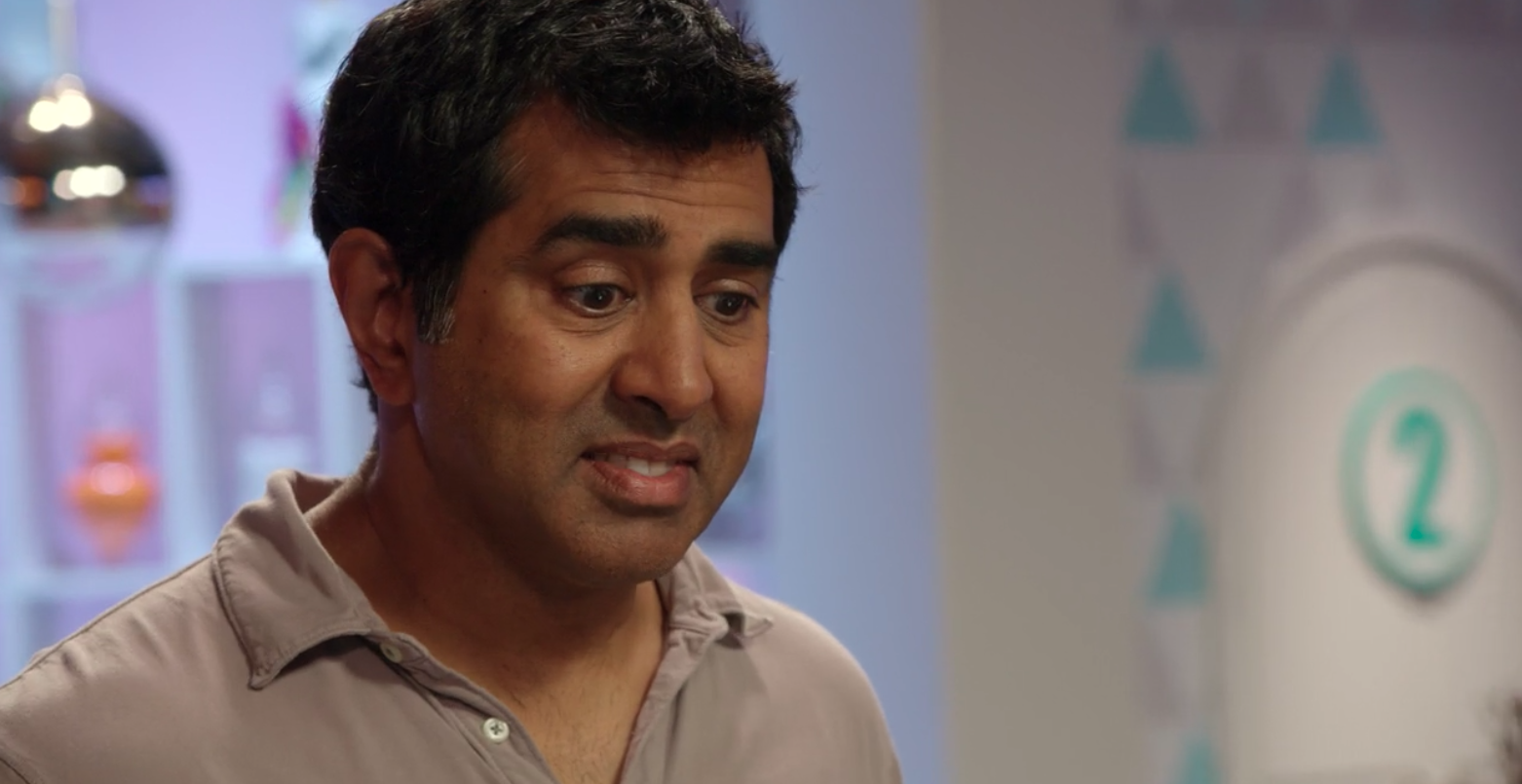 Uh-huh.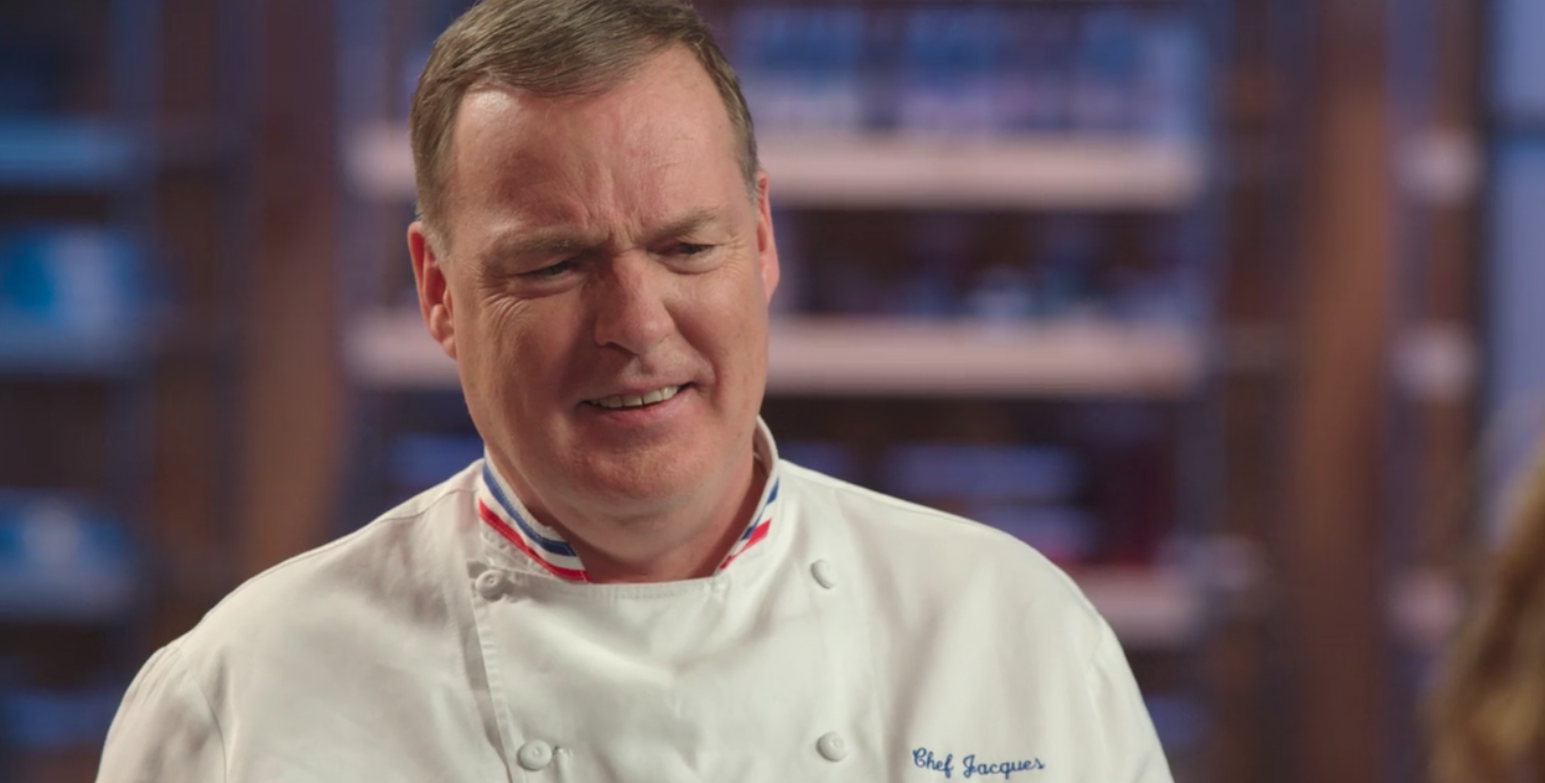 And when Kymberli was asked more about it, she defended her attempt: "I put him in a pretty good suit though."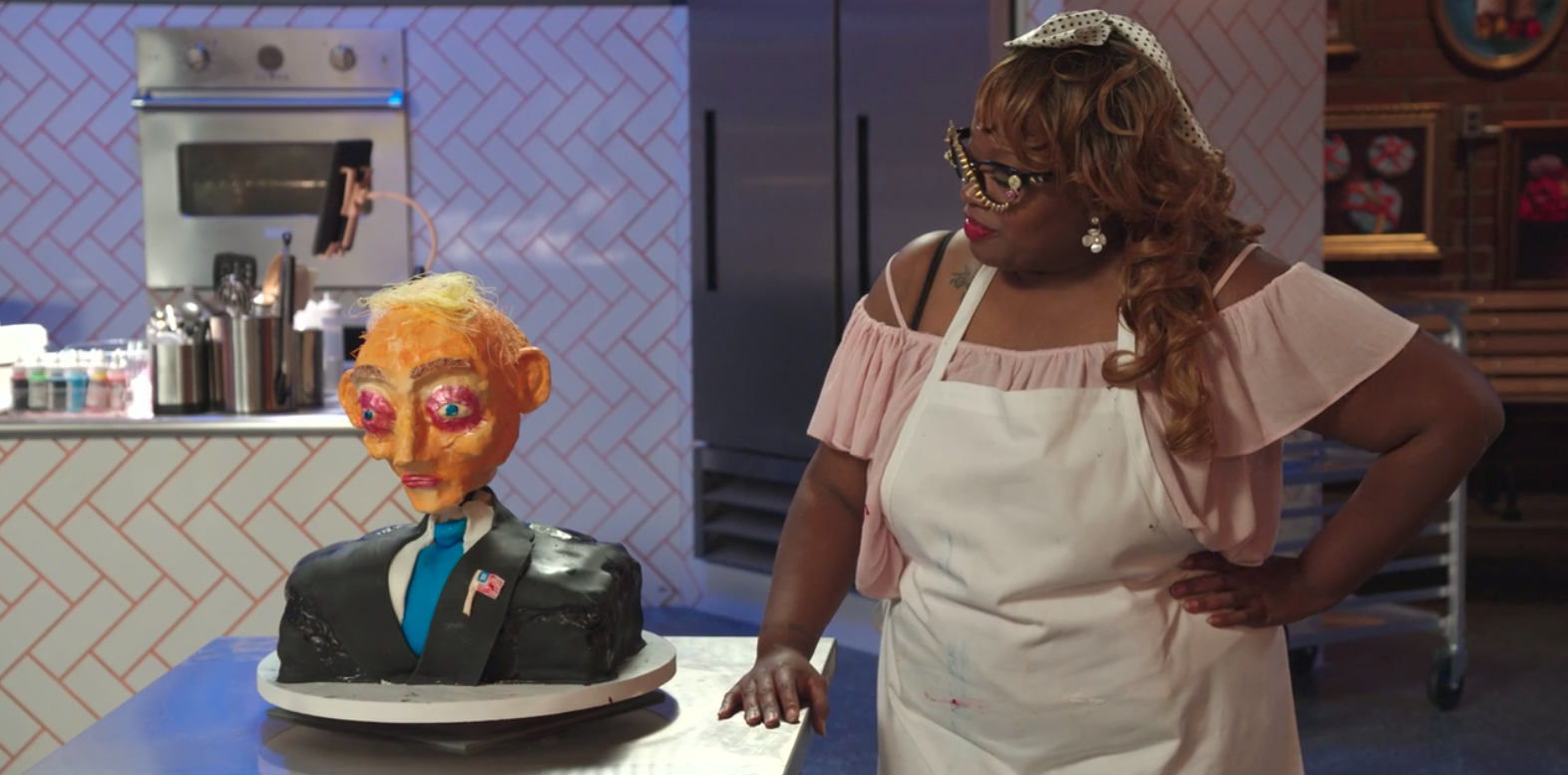 Oh by the way, good luck sleeping tonight.