Pride Flags Were Caught On Camera During Russia's Eurovision Performance
It only happened for a few seconds, but viewers of the semi-finals of the competition noticed it.
Russia's entry for Eurovision this year is Polina Gagarina, with her song "A Million Voices".
In one instance during her performance in the semi-finals the audience was shown and for a couple of seconds all you could see were pride flags.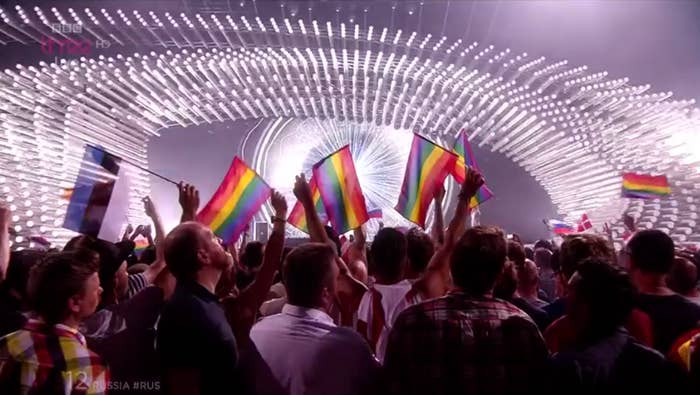 Many people watching the show noticed it.
Russia qualified for Saturday's final, where Gagarina will perform alongside entries from Australia and the UK.