In a new short video ahead of Harry Potter and the Cursed Child previews at London's Palace Theatre, J.K. Rowling asks theatregoers to not spoil the story's surprises.
Here's what she says in the video: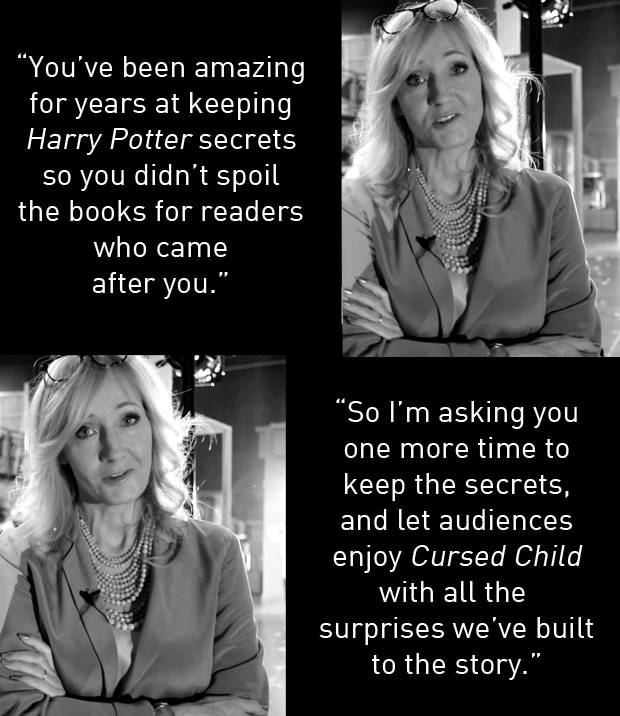 Why is she saying this? The script for the play will not be released as a book until 31 July, and with previews beginning shortly, spoilers are possible.
She also tweeted that "it isn't about ticket sales: we've been sold out for ages", but offered a consolation:
Muggles, you have been warned.