He then denounced arguments that nothing could have prevented the shooting, adding that legislation has been put forward in regards to other terrorist incidents.

He then argued against suggestions that this is not the time for political debate around this issue – because it wasn't the right time for the people who died in the shooting either.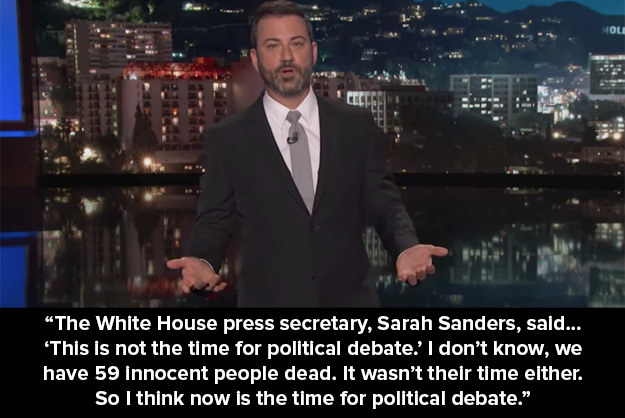 Kimmel showed the faces of 56 senators who voted against a bill, shortly after the Orlando shooting, that would close a loophole allowing consumers to purchase guns privately, or at a gun show, without background checks.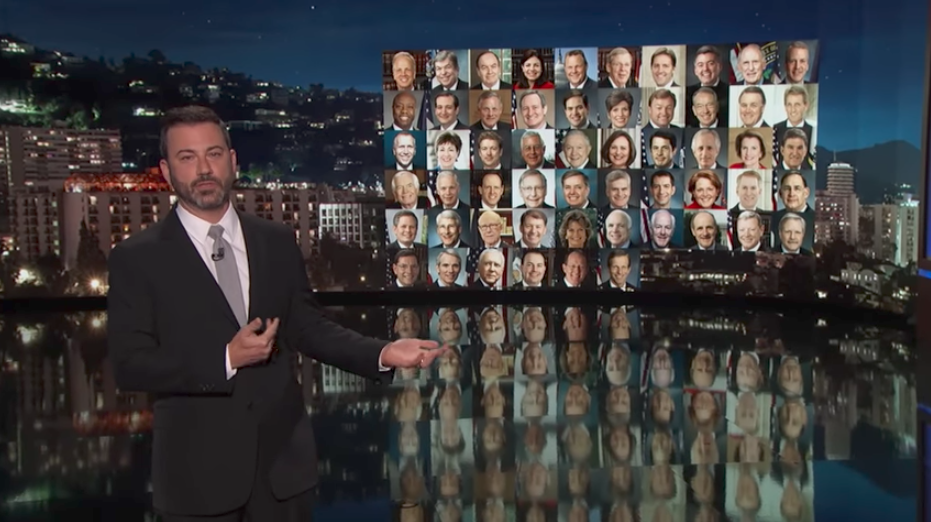 Holding back tears, he then said this:
He then argued that this is a public safety issue, relating it to the MGM Hotel fire in 1980, where 85 people died.