Jessica Hynes Made A Passionate Speech Against Austerity At The BAFTAs But It Was Partially Cut By The BBC
"I don't feel low income means low talent or low imagination or low intelligence." Update: A spokesperson for the BBC told BuzzFeed News that they tried to include an essence of what she said when her views were not related to the awards itself.
Jessica Hynes argued against government cuts in her acceptance speech at the BAFTAs.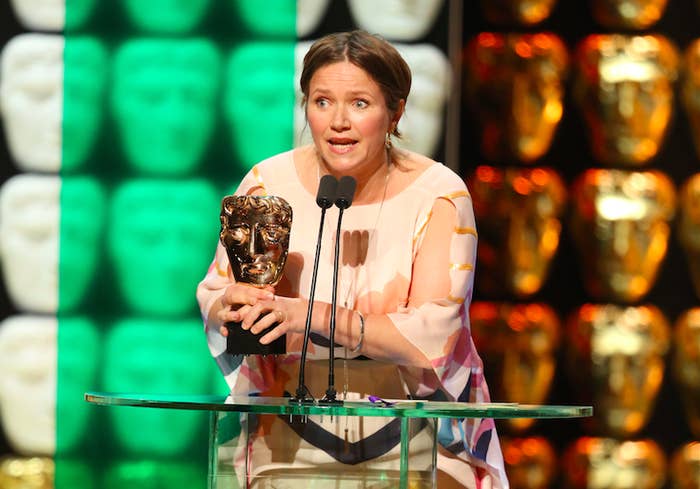 According to the Radio Times, she argued against proposed cuts by the Conservatives. She said:
I am from a single-parent family and my mum was a full-time worker to support me and my sister, and I'm really worried about the cuts that are coming to state education for people in low-income families.

Because I don't think low income means low talent or low imagination or low intelligence.
Her speech was noted by audience members.
Some viewers expressed frustration that her full speech was not shown.
It is unclear why this was the case. The awards show slightly overran on BBC One, so it may have been edited purely for time reasons – particularly since Hynes' speech was relatively long. However, it was one of the most memorable moments from the show.
In a statement to BuzzFeed News, a BBC spokesperson said: "As is always the case when covering occasions such as the BAFTAs, the BBC balances fair inclusion of personal views which are not directly related to the awards, with the audience expectation of an entertainment event. We did so on this occasion and whilst we did not include the speech in full, we ensured that its essence was captured."
BuzzFeed News has also asked BAFTA for an explanation, and we will update this article if we receive a response.