So Arctic Monkeys kicked off the Brits with a really quite intense performance of "R U Mine"... I mean... just look at the flames. They were awesome. 1.
So James Corden walked on to the stage "on fire". 2.
He was "shocked" to find that he was on fire. And was he impressed that he was on fire? 3.
A MINUTE LATER THIS HAPPENED. INTERRUPTING PRINCE TO TAKE A SELFIE. THIS WASN'T AWKWARD ONE BIT.
4.
Five minutes later he did this joke.
5.
And then there was this random question during what should have been a straightforward interview with One Direction. 6.
Still could have been worse... just like the interview with Kylie Minogue which he did ten minutes later. 7.
Then there was the moment when he touched one of the guys from Arctic Monkeys on the bottom for absolutely no reason whatsoever.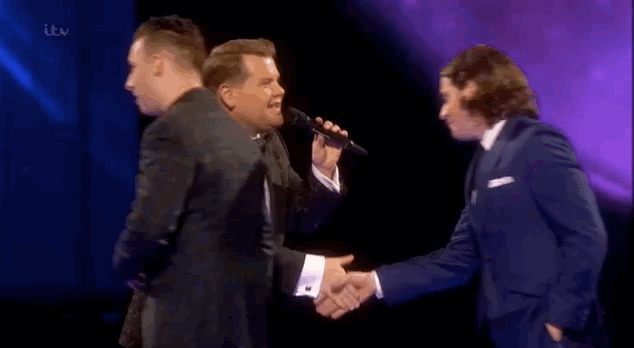 Harry Styles wasn't on stage when they won 'The Global Success Award' at the Brit Awards... 8.
... so he followed up with a joke that was like... 9.
And then, directly after Beyonce's performance, James kept saying the words shit over and over... 10.
At least he didn't mention Harry Styles again. 11.
He then made out with Nick Grimshaw for no reason.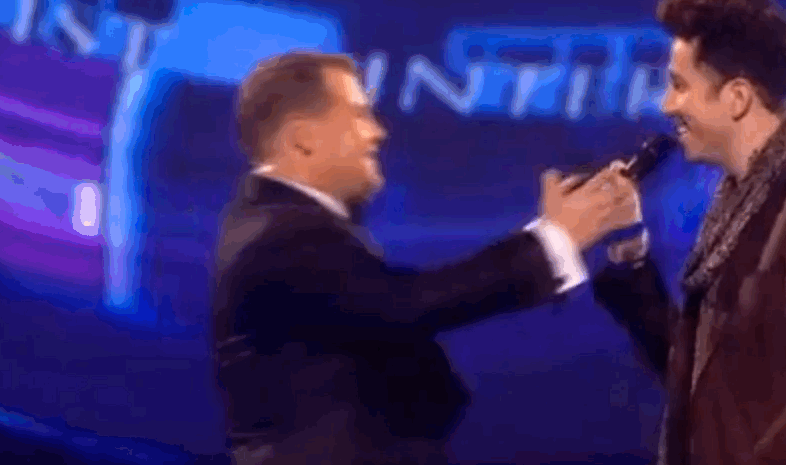 12.
And decided to wear Pharrell's hat. 13.
Oh great Keith Lemon is joining in. 14.
Pharrell Williams really loved this interview. 15.
And Bastille and Rudimental were on next so...