OK, it's time to sit down. Even if you know what I am about to tell you, you may still need to sit down.
I don't know about you – in fact, I don't even need to spend the time here to point it out – but Liam is the best contestant on The Great British Bake Off this year. He is.
He has been through a proper Bake Off journey: upping his game and listening to feedback from Paul and Prue. He got Star Baker as a result (and should have won another week too, but let's not go there). And he's funny, articulate, engaging, and endearing.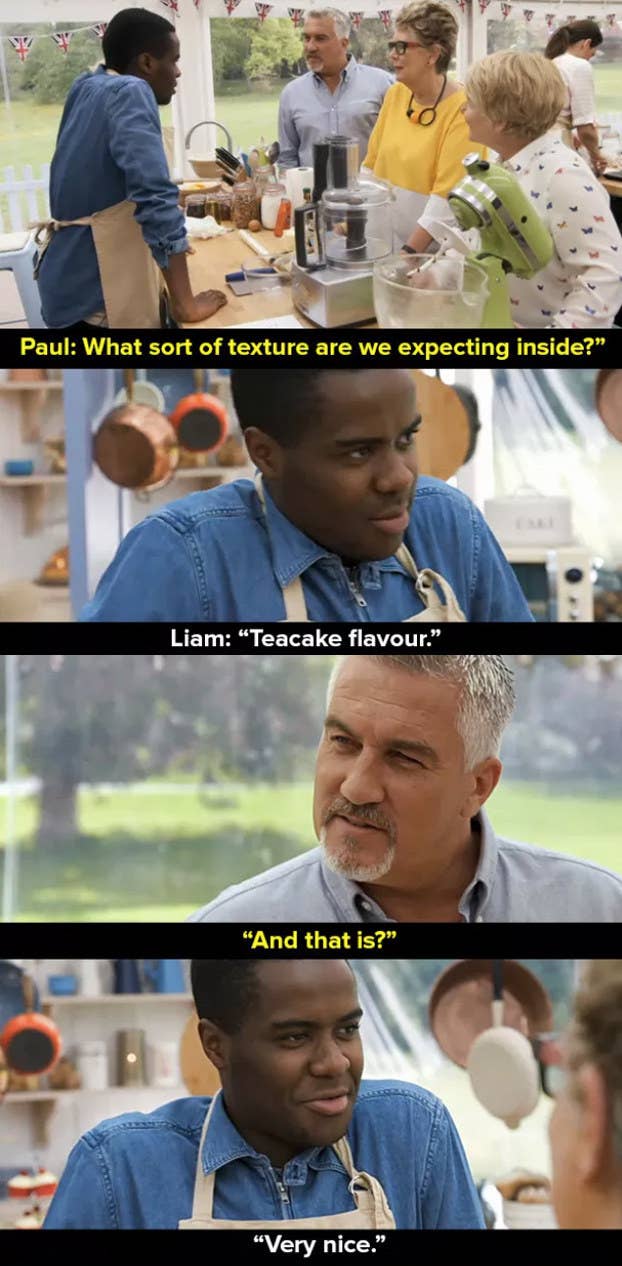 The problem was that during this week he came last in the Technical Challenge (a Cumberland Rum Nicky).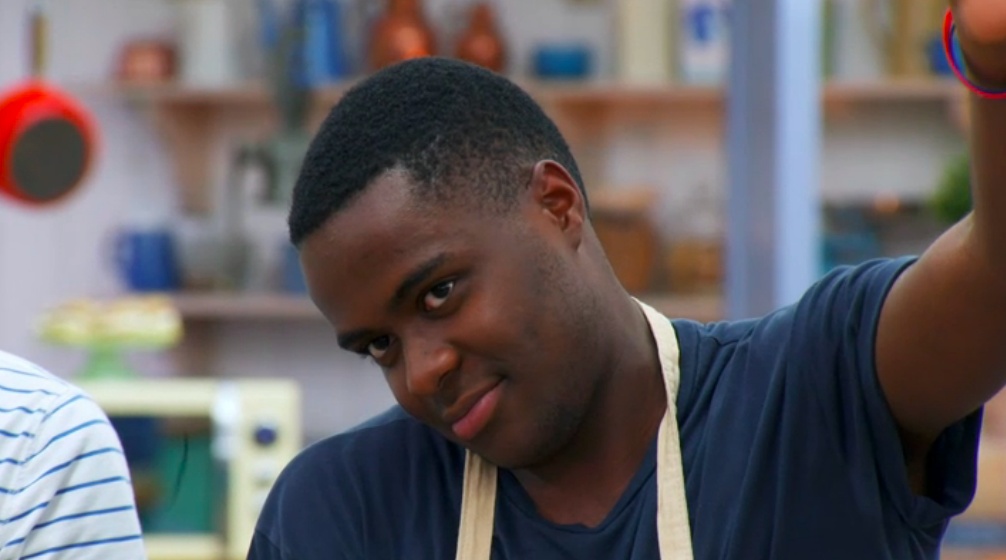 And everyone in Britain was a little bit like this.
And after he finished his Victorian Savoy Showstopper rather prematurely, his bake became rather saggy and was criticised for how it looked as well as how it tasted.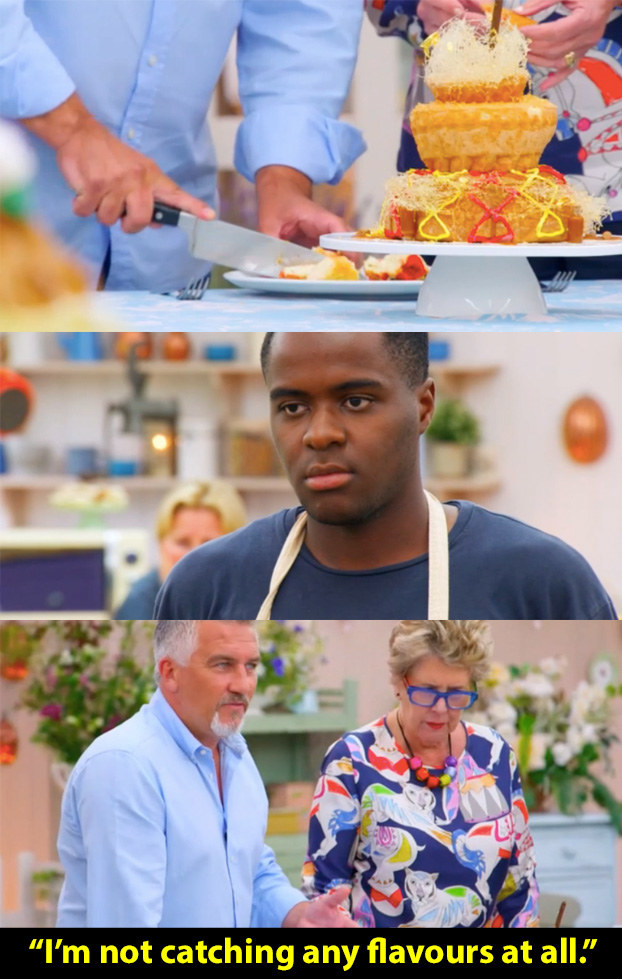 And then it got to the crucial bit of the show where we find out who leaves the competition.
But with Kate not having done so well either this week, quite a lot of us were comforted in the knowledge that it might not be Liam leaving the competition. Then Sandi said:
"Liam."
What.
And then Liam gave this speech.
And then we started to see Liam crying.
And pretty much all of Britain reacted like this.
And Noel and Liam immediately hugged each other.
And Liam shared this heartfelt message on Twitter.
It went down well with Bake Off viewers.
Really well.
Really, really well.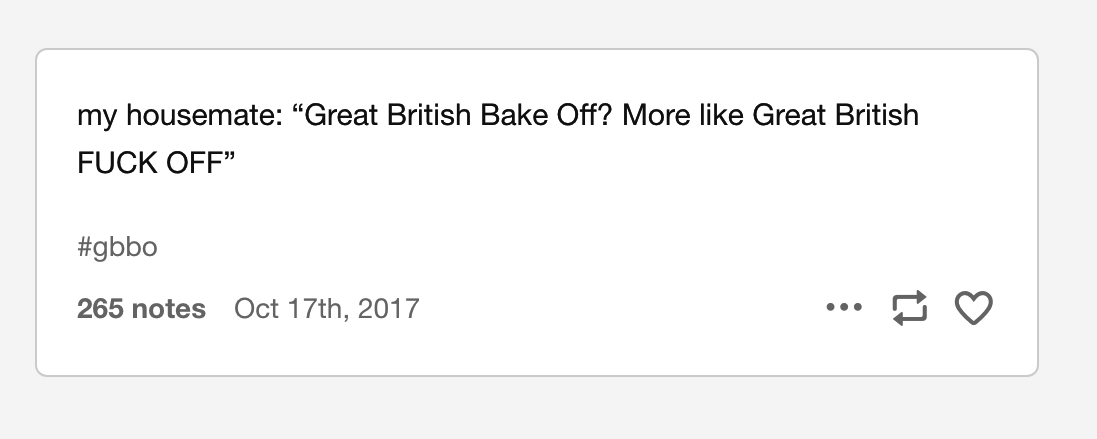 Really, really, really well.
You are kind of getting the jist now.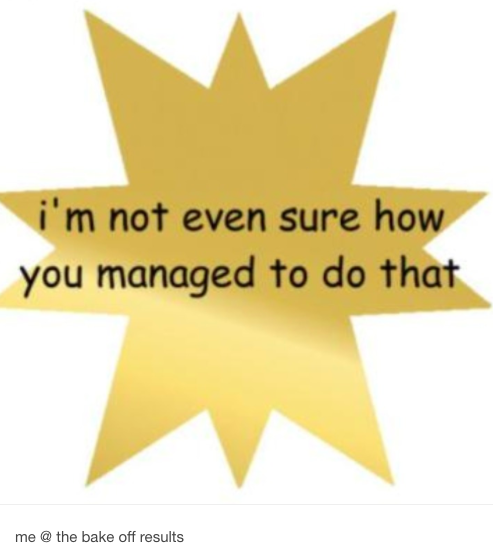 Even previous bakers who competed in The Great British Bake Off are ABSOLUTELY TITTING THRILLED AT WHAT JUST HAPPENED.
It has also been ONLY A WEEK since the other best person on Bake Off this year, Yan, was asked to leave the goddamn competition.
NOT LONG AFTER JULIA LEFT AS WELL.
In conclusion: Britain is well and truly broken.
We are screwed.
Nothing will save us.
I think Noel's shirt from this week sums the whole episode up, don't you?