So we're in the early stages of Bake Off and if you're not supporting Flo already goddamn what are you doing?!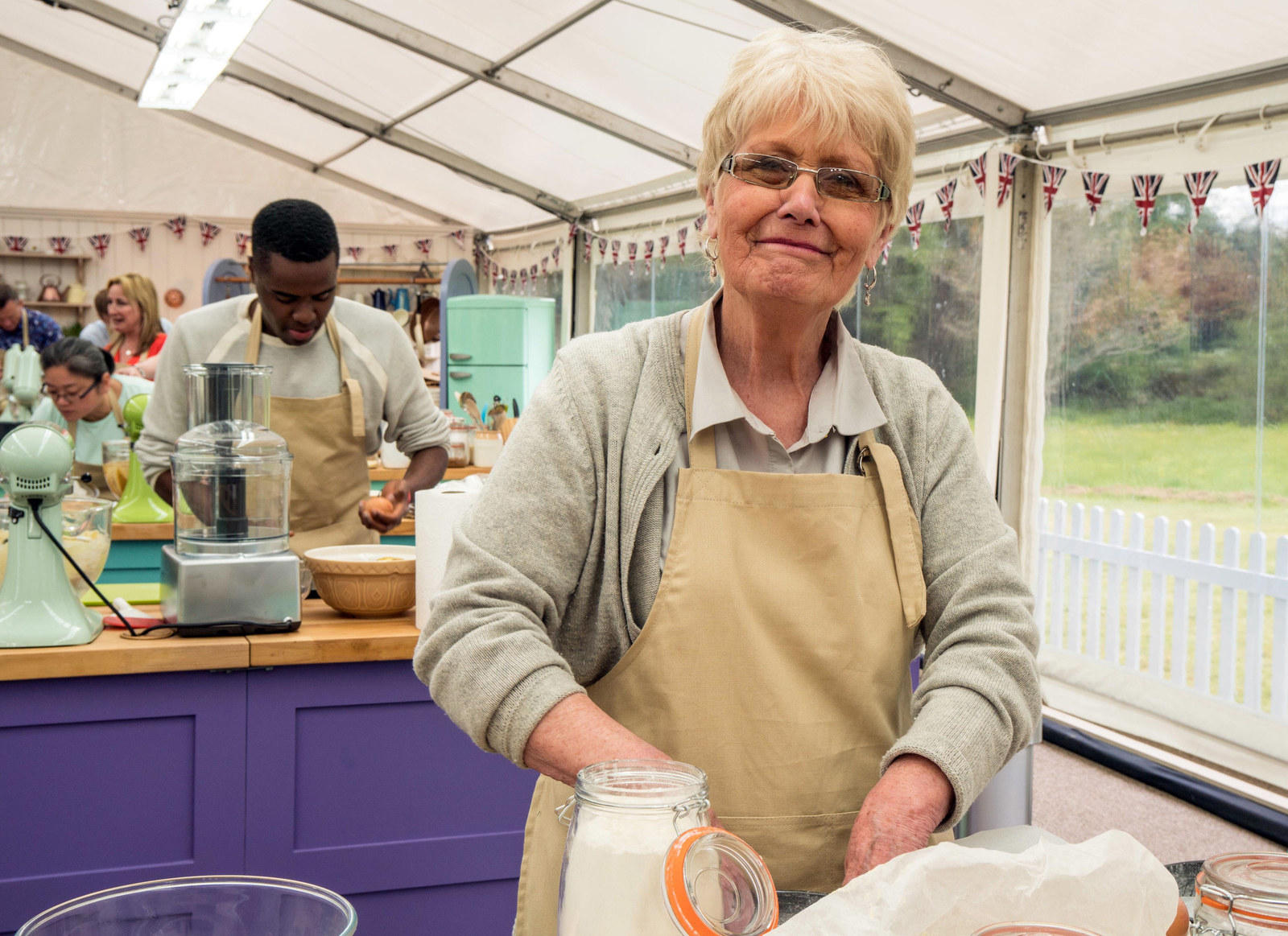 She is already a clear favourite to me purely because she was introduced this week dancing to Meghan Trainor's "All About That Bass", surrounded by her friends.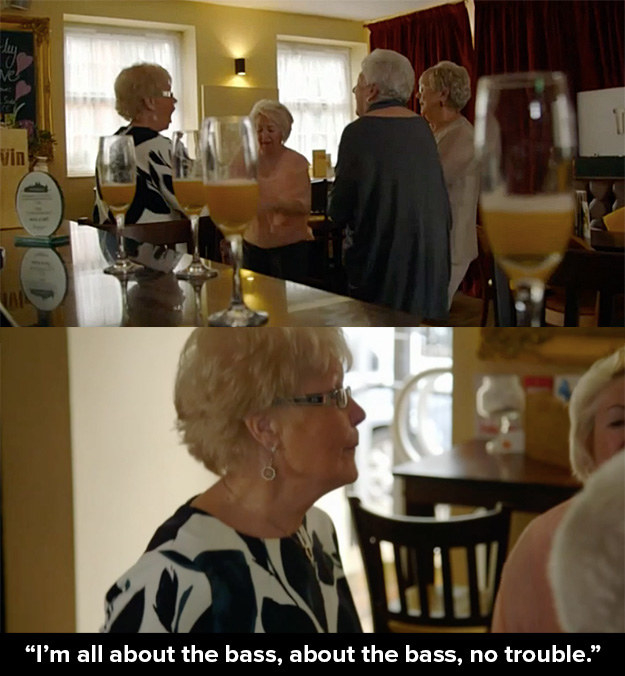 And when everyone was super stressed about getting their bake done in time in the Signature, Flo was already finished and was already enjoying a cuppa.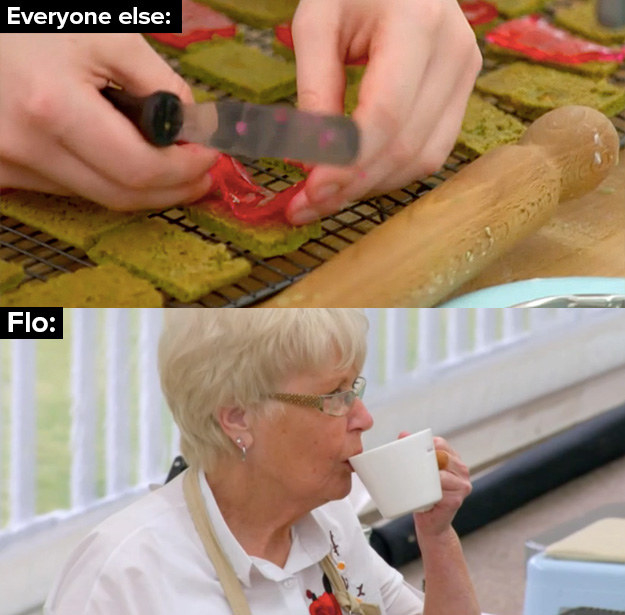 And she's done this more than once, she finished before the time was up in the first Signature Challenge.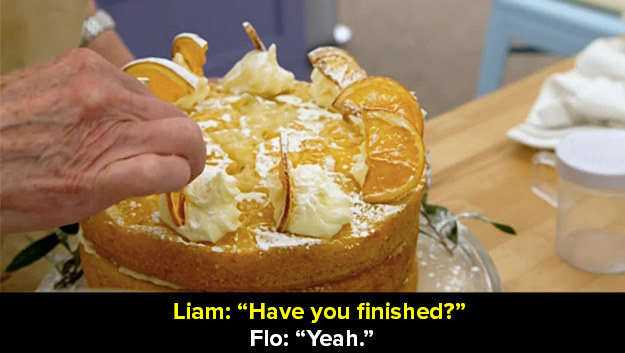 She was also slightly disappointed with the state of her Signature and said "I should have put more gin in."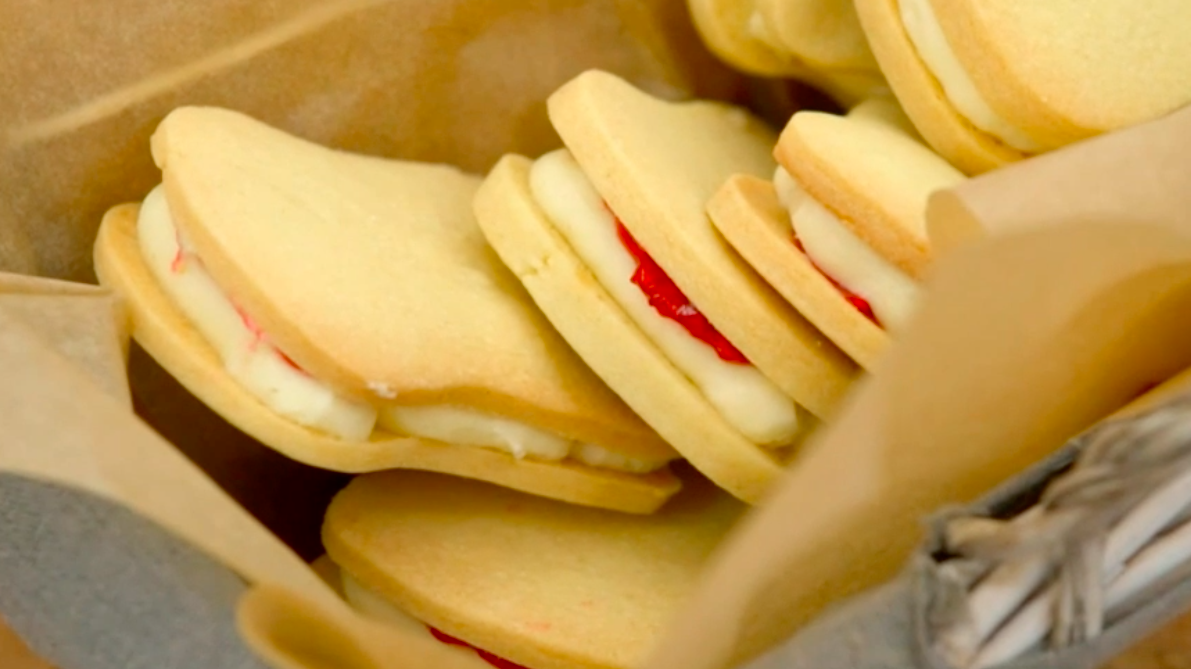 Oh, and she decided to smash her bake to thousands of pieces using a rolling pin because fuck it.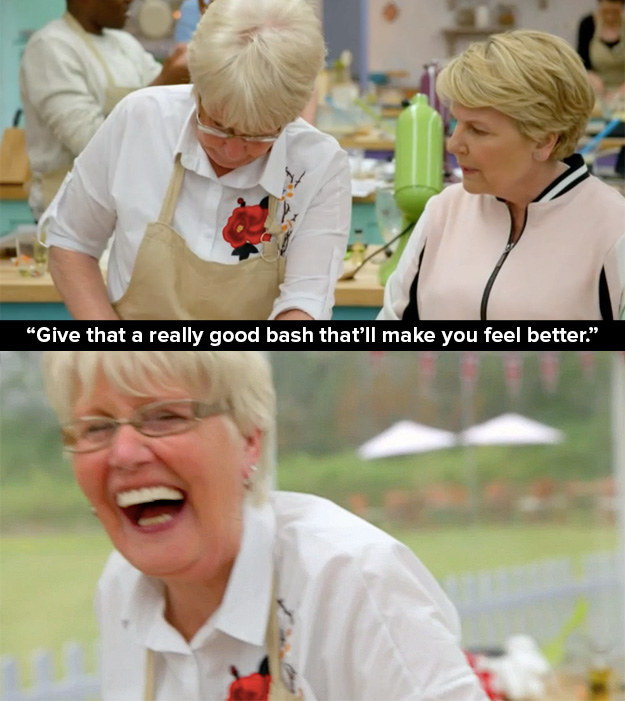 A sort of frustrating thing is that Paul likes to take the mick out of her accent from time to time, like this: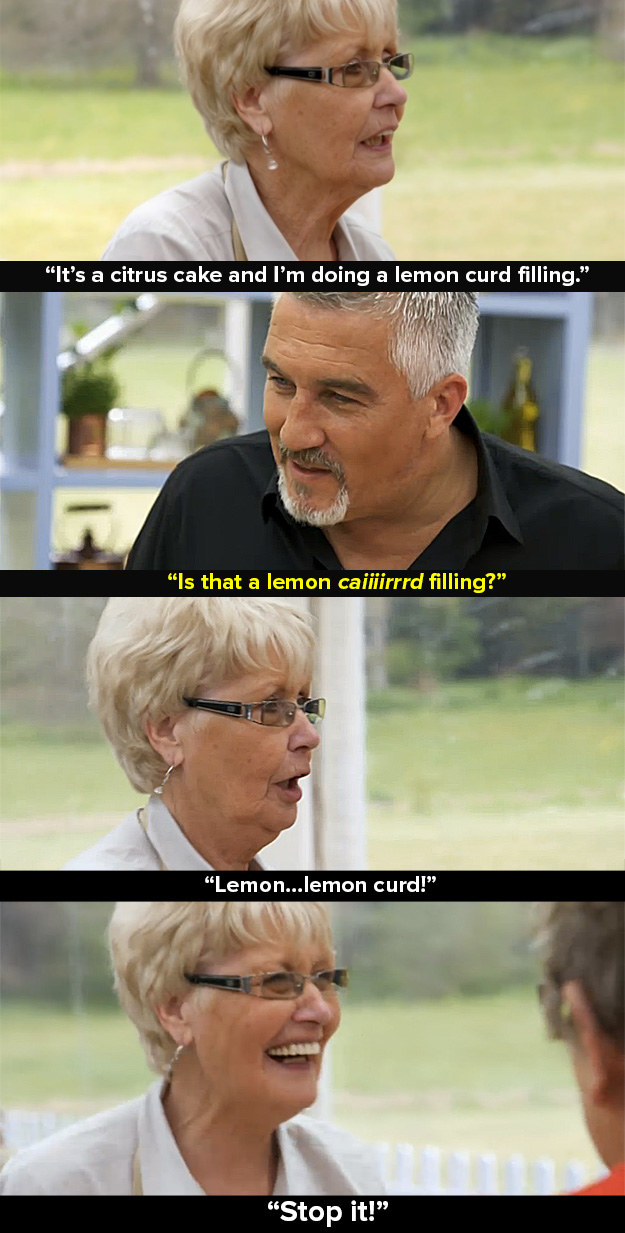 But in the first Showstopper she royally defeated him with her goddamn wonderful watermelon illusion bake that looked like an actual goddamn watermelon.
And then she made an Operation game for her Showstopper during Biscuit Week and it looked like this.
It looked a little bit familiar.