A Weird Visual Trick Happened On French TV And Here's How It Was Done
It makes watching this Euro 2016 TV show really engaging, even if you don't like football or know any French.
This video of a presenter going into a television screen for a pitch-side interview went viral on Sunday.
That's Nathalie Renoux in a studio in Paris walking into a television to speak to Carine Galli, who is on the sidelines in Nice.
These two people are at different locations.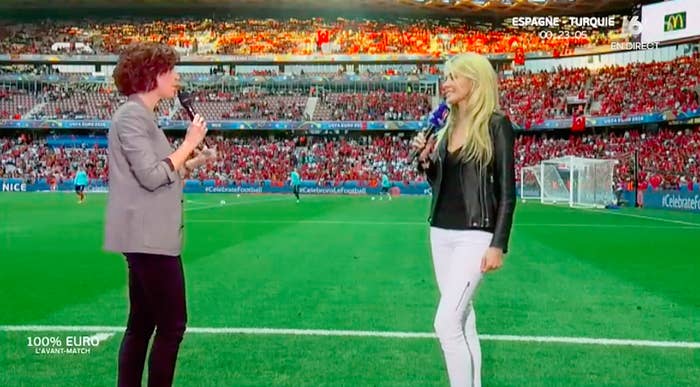 Even one of the presenters was impressed by this.
It gets even weirder when both of them are holding umbrellas because it's raining at the stadium.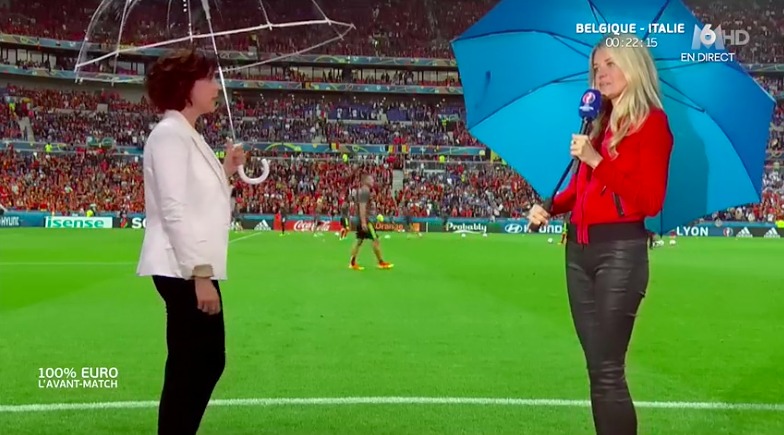 This is not the only trick the show has come up with.
This "hologram" effect was achieved by having the interviewee sit in front of a green screen in a separate studio at the stadium.
We really are living in the future.