17 Inspiring Quotes From TV That Have Helped People Through Tough Shit
"There is no aspect, no facet, no moment in life that can't be improved with pizza."
We received many responses (thank you). Here's a few of them:
1.
When The Doctor (Matt Smith) suddenly appeared and asked Kazran (Michael Gambon) this question.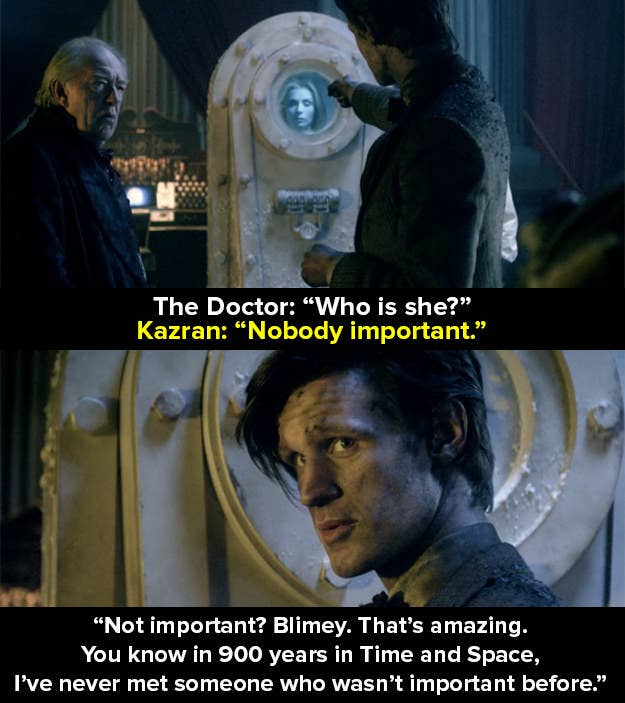 2.
When Syd said this during Masterchef Junior.
3.
When Tyrion (Peter Dinklage) gave this advice to Jon Snow (Kit Harington) in Game of Thrones.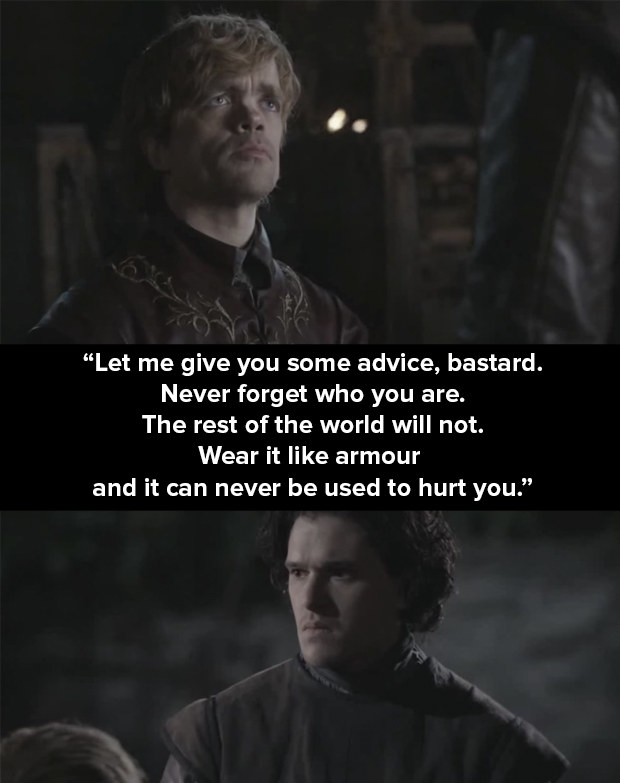 4.
When Buffy (Sarah Michelle Gellar) said this to Angel (David Boreanaz) in Buffy the Vampire Slayer.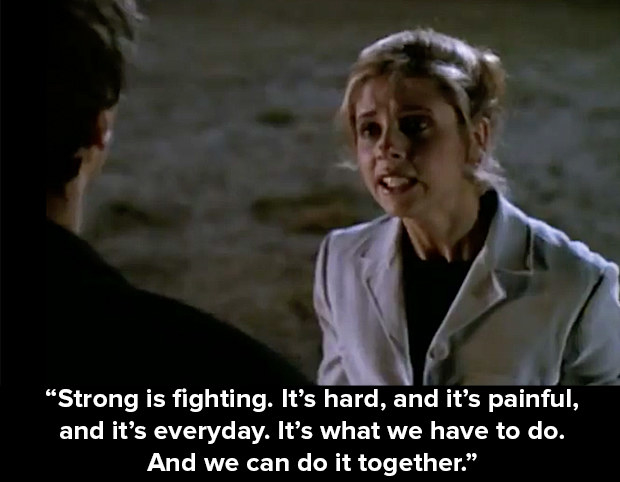 5.
Daria's graduation speech in the show's series finale.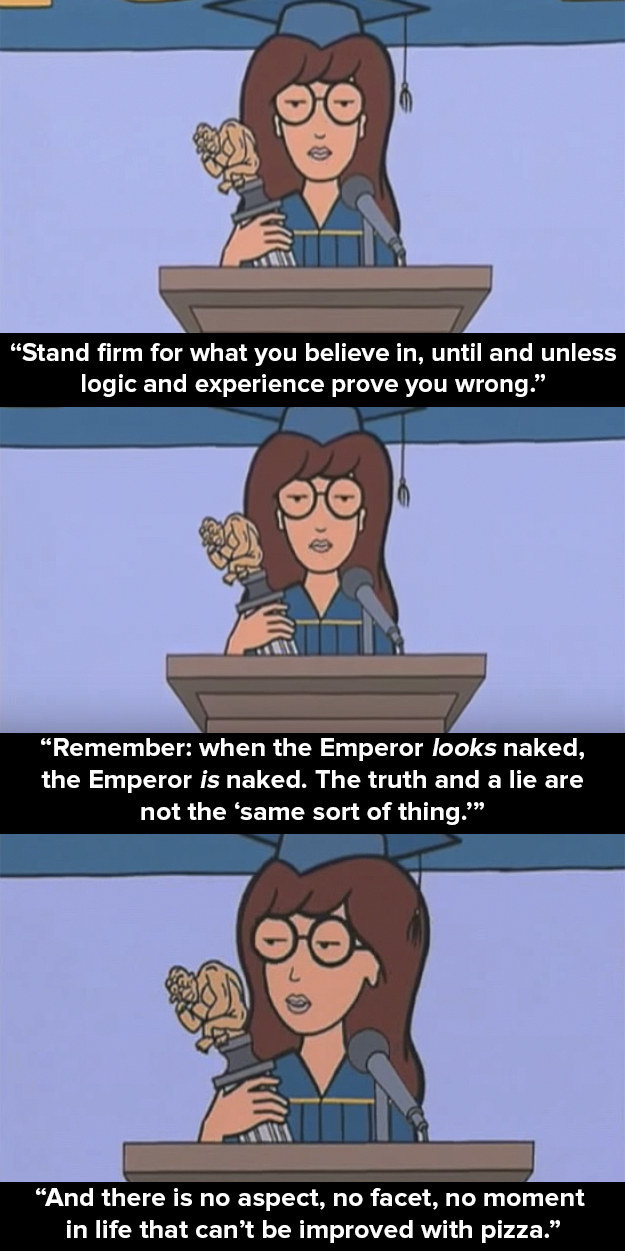 6.
When Andy Dwyer (Chris Pratt) broke his arm on Parks and Recreation and he said this:
7.
When John Locke (Terry O'Quinn) said this in Lost.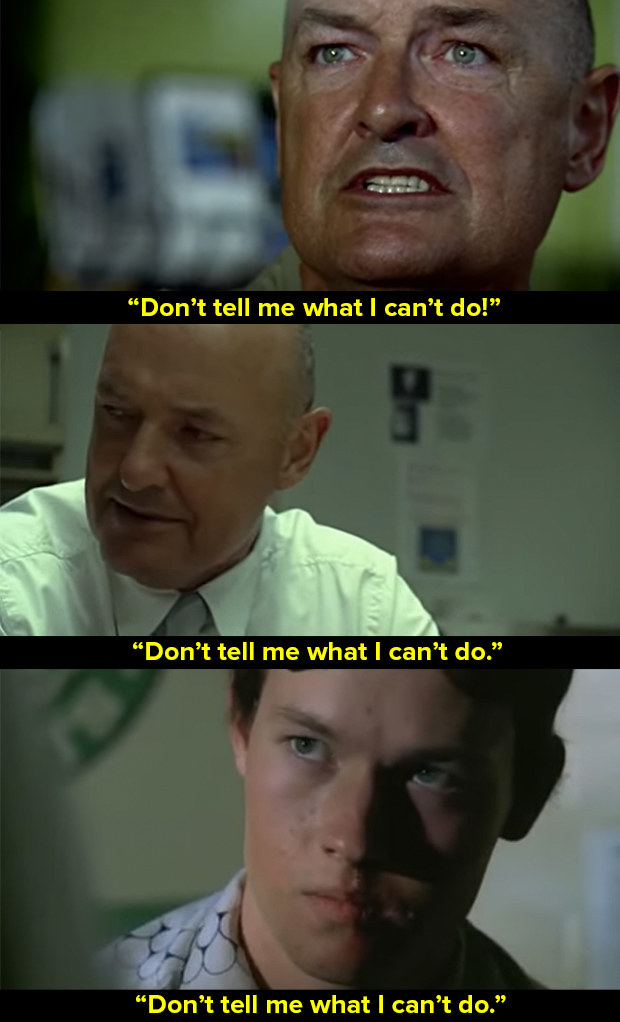 8.
When Rebecca (Rachel Bloom) meets her dream therapst Dr. Akopian (Michael Hyatt), who then offers her this advice in Crazy Ex-Girlfriend: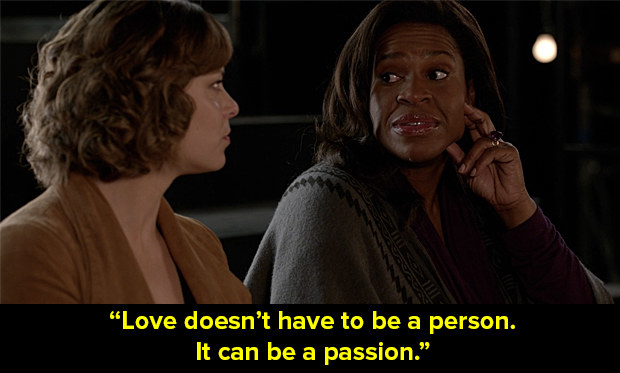 9.
This speech by Morty (Justin Roiland) in an emotional scene in Rick and Morty.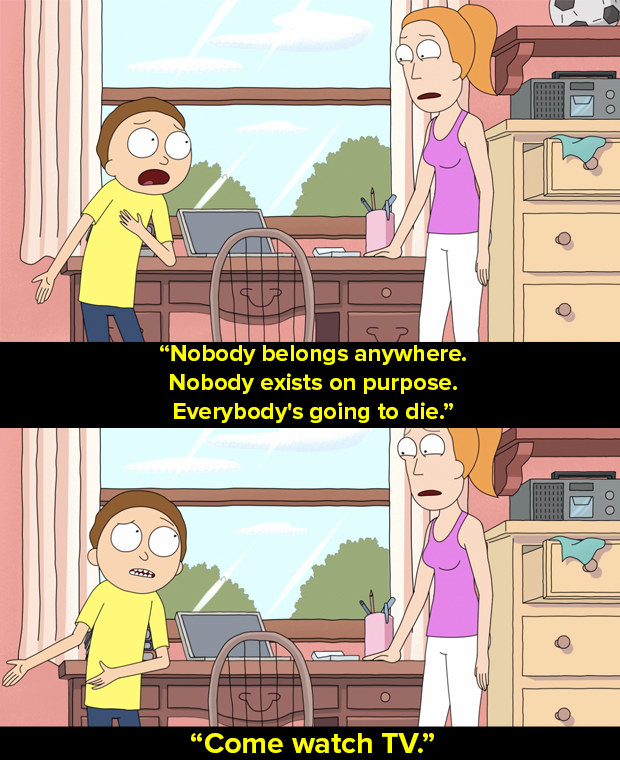 10.
Meredith Grey's (Ellen Pompeo) voiceover at the end of an episode of Grey's Anatomy.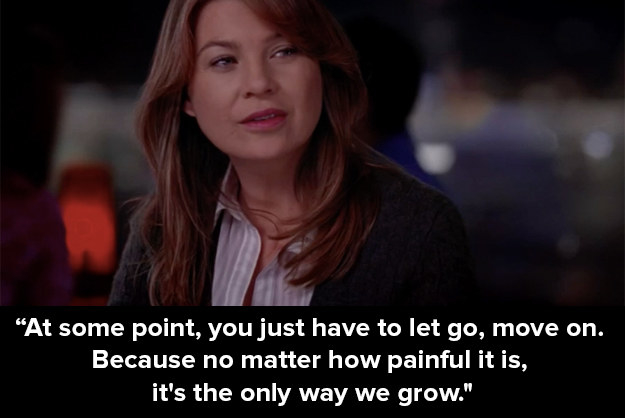 11.
When Pennsatucky (Taryn Manning) opened up about pain in Orange Is The New Black.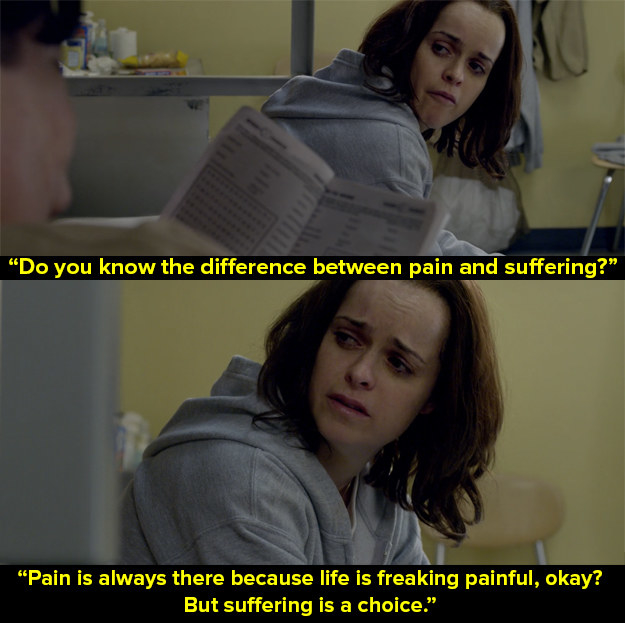 12.
When Scott McCall (Tyler Posey) was struggling and his anger was turning him into a werewolf in Teen Wolf.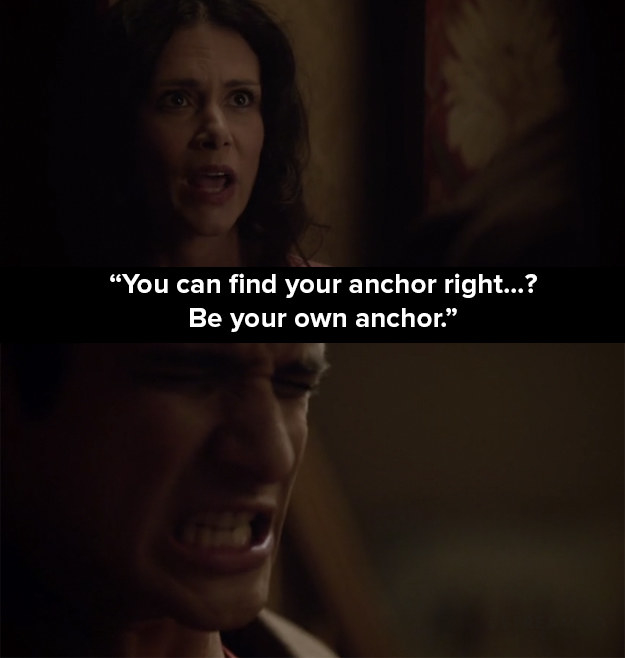 13.
When Leslie Knope (Amy Poehler) met the citizens of Pawnee at a public forum: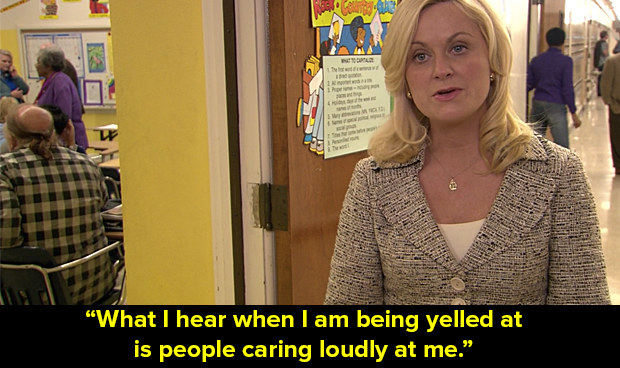 14.
When Dr Crane (Kelsey Grammar) in Frasier gave some advice about living your life to someone who was grieving.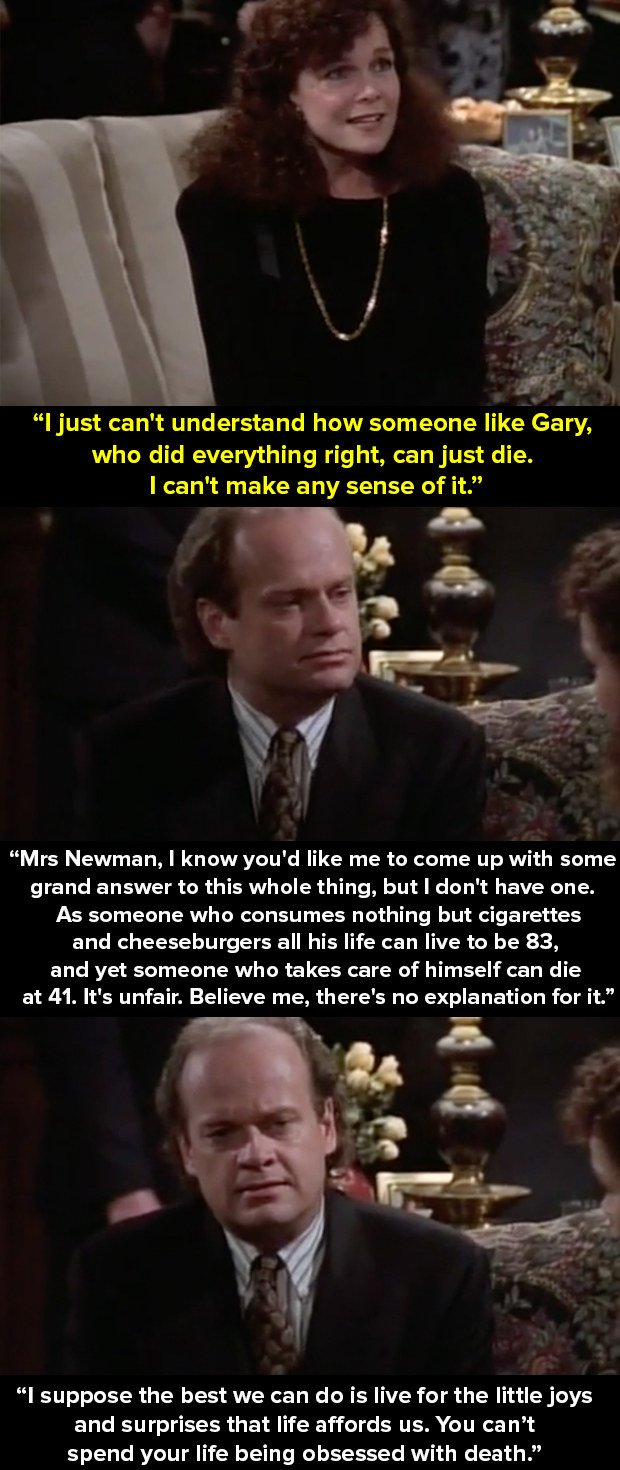 15.
When Nadiya Hussain gave this passionate speech during The Great British Bake Off.
16.
When The Doctor spoke to a sleeping Amy Pond in a moving Doctor Who moment.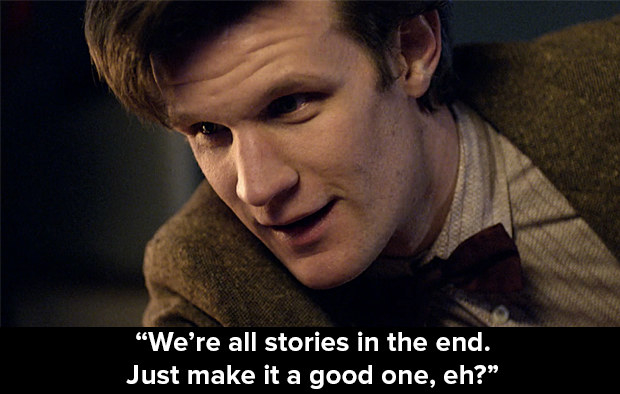 17.
And at the end of every Ru Paul's Drag Race.