Hannah Gadsby's star has risen high this year, thanks to the success of her Netflix special Nanette, which talked about how self-deprecating humour can cause damage to the person making the joke.

On Wednesday, at the Hollywood Reporter Women in Entertainment event, Gadsby gave a speech and took the opportunity to single out men who claim to be "good men".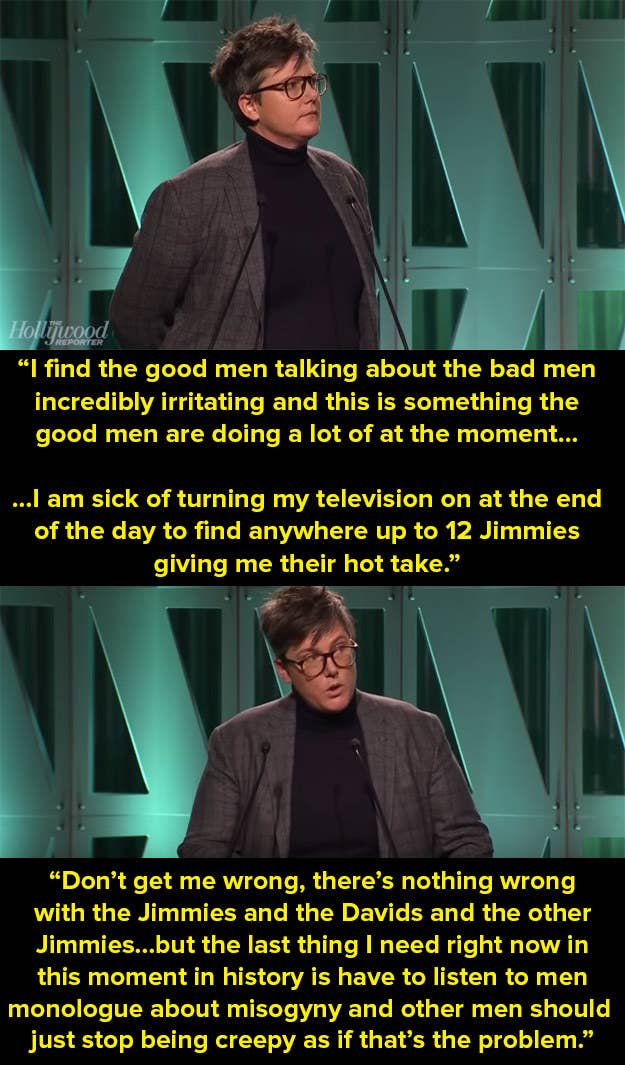 She explained specifically why it is damaging for the "good men" to be talking about what they consider to be "bad men".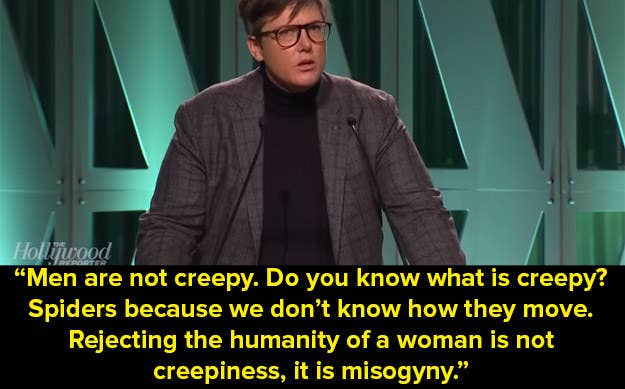 She says that men define what "good men" and "bad men" are, and choose where the line is, can change the line according to the context.

She then explained that instead of men deciding where the line should be, the responsibility should fall to women.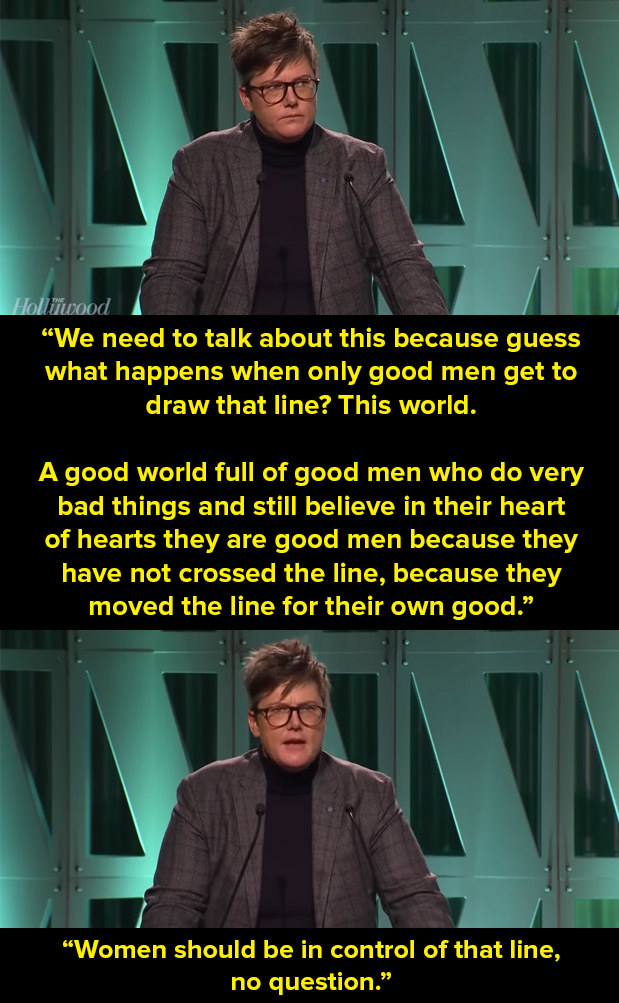 She said that the control of where the line is should always be given to those who experience the consequences.
Now take everything I have said to this point and replace man with white person and know that if you are a white woman you have no place in drawing lines in the sand between good white people and bad white people.

I encourage you to also take the time to replace man with straight or cis or able-bodied or neurotypical etc etc.
And at the heart of it, the fact of the matter is that people always believe that they are good, regardless of the situation, so they shouldn't have that control.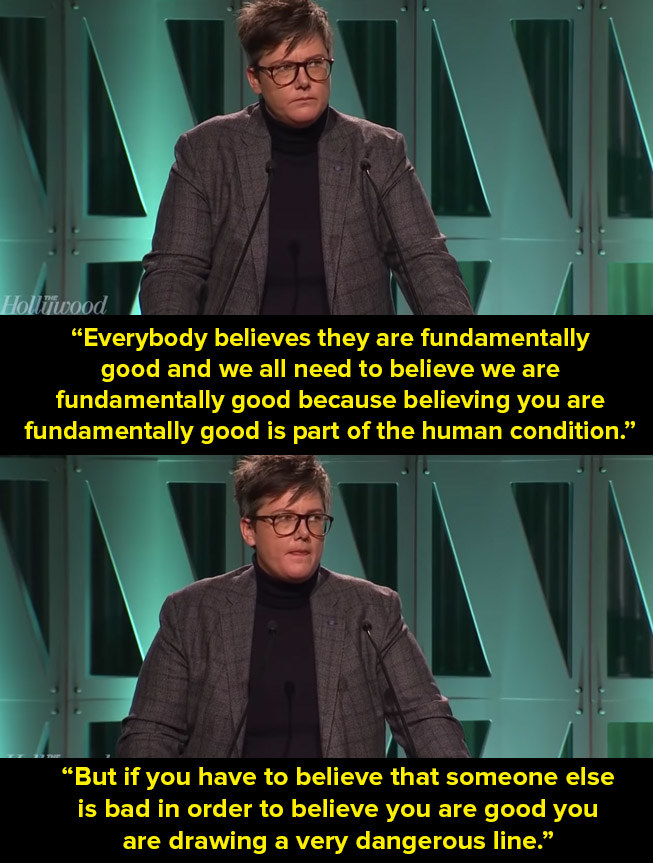 Then addressing the audience, she said: "Every single one of us has an enormous responsibility to be very, very careful about the lines we choose to draw."
People on social media have expressed how much it resonated with them.