Liam Charles deserved better than fifth place. The 20-year-old's premature booting from The Great British Bake Off was the biggest drama to hit the show since the infamous Diana-Taking-Iain's-Baked-Alaska-Out-Of-The-Freezer-Gate in Series 5. It was so controversial that when the winner of Bake Off was announced three episodes later, we ignored the result and wrote an article declaring that the winner was Liam anyway.
His bakes and his cheeky, down-to-earth persona bowled over the nation. He unintentionally ensured people stuck with a show that had just flipped channels and replaced its hosts and a judge. He dedicated Showstoppers to his nan, made cakes inspired by his sisters' sweet tooth, and got sassy with Paul Hollywood when he was asked what exactly his teacake texture was going to be like. (Liam responded: "very nice".)
Now Liam is hosting Bake Off: The Professionals with comedian Tom Allen on Channel 4, a show that used to be called Crème de la Crème on BBC Two. Still a student, Liam popped into the BuzzFeed UK office to answer some questions for our Spilling the Tea series but couldn't stay for too long. He had to get home to finish off some coursework.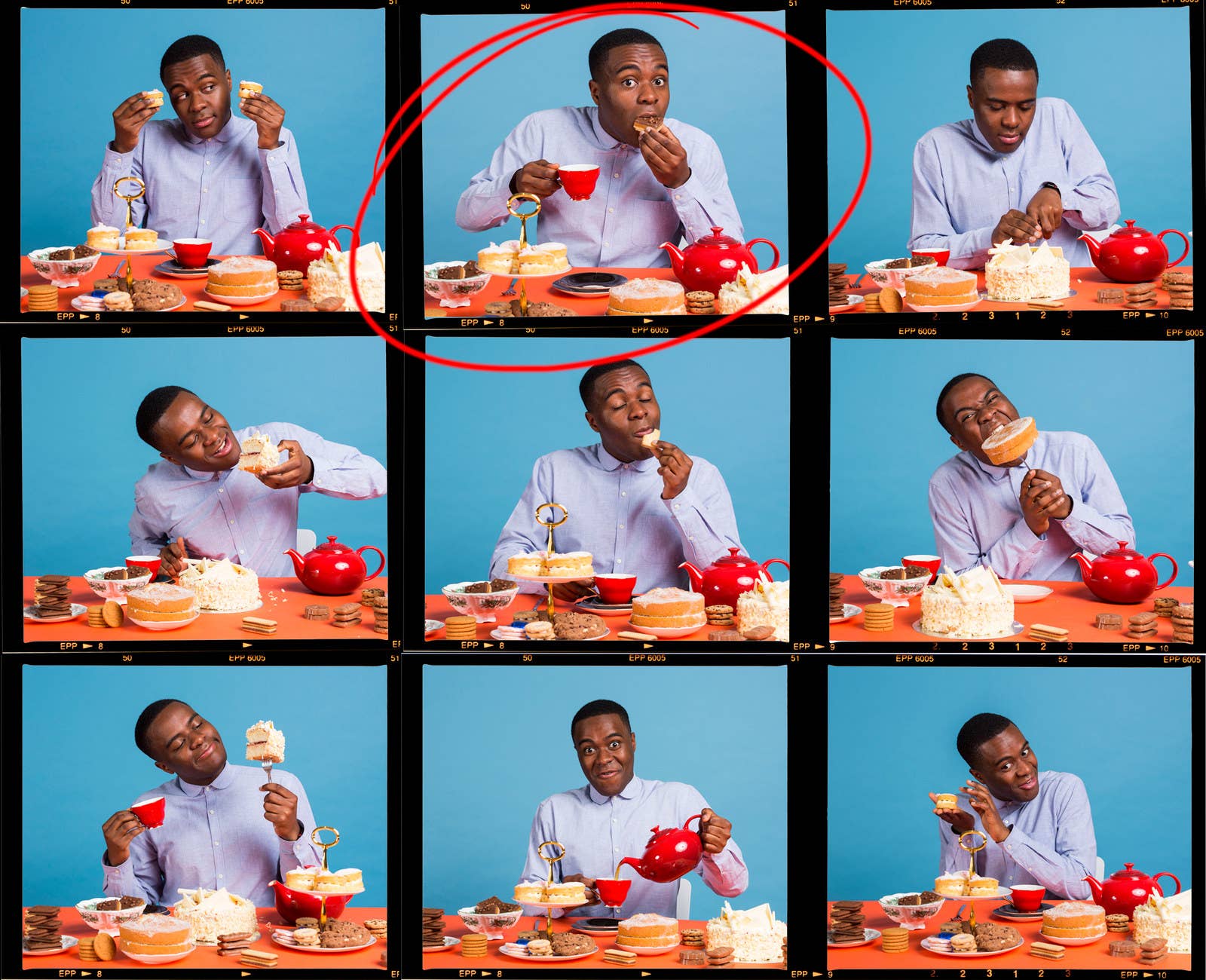 What type of tea do you like?
Green tea.
What is your opinion on rich tea biscuits?
I just don't like them. There's no body to them! If you knock them, they're just hollow!
Puppies or kittens?
Puppies, because puppies will spend more time at home, whereas kittens just go away when they turn into cats. Puppies will always be in your gaff.
What bake would you have with a tea?
Probably a shortbread. I'm so basic.
Oh, and do you know what is mad, yeah? Have a millionaire's shortbread and you dip it in the tea. Oh actually, have you ever done this thing where you get a Twix, you bite both ends, and you suck the tea through the shortbread? It's maaaad.
You can do that with tea or hot chocolate. It's crazy.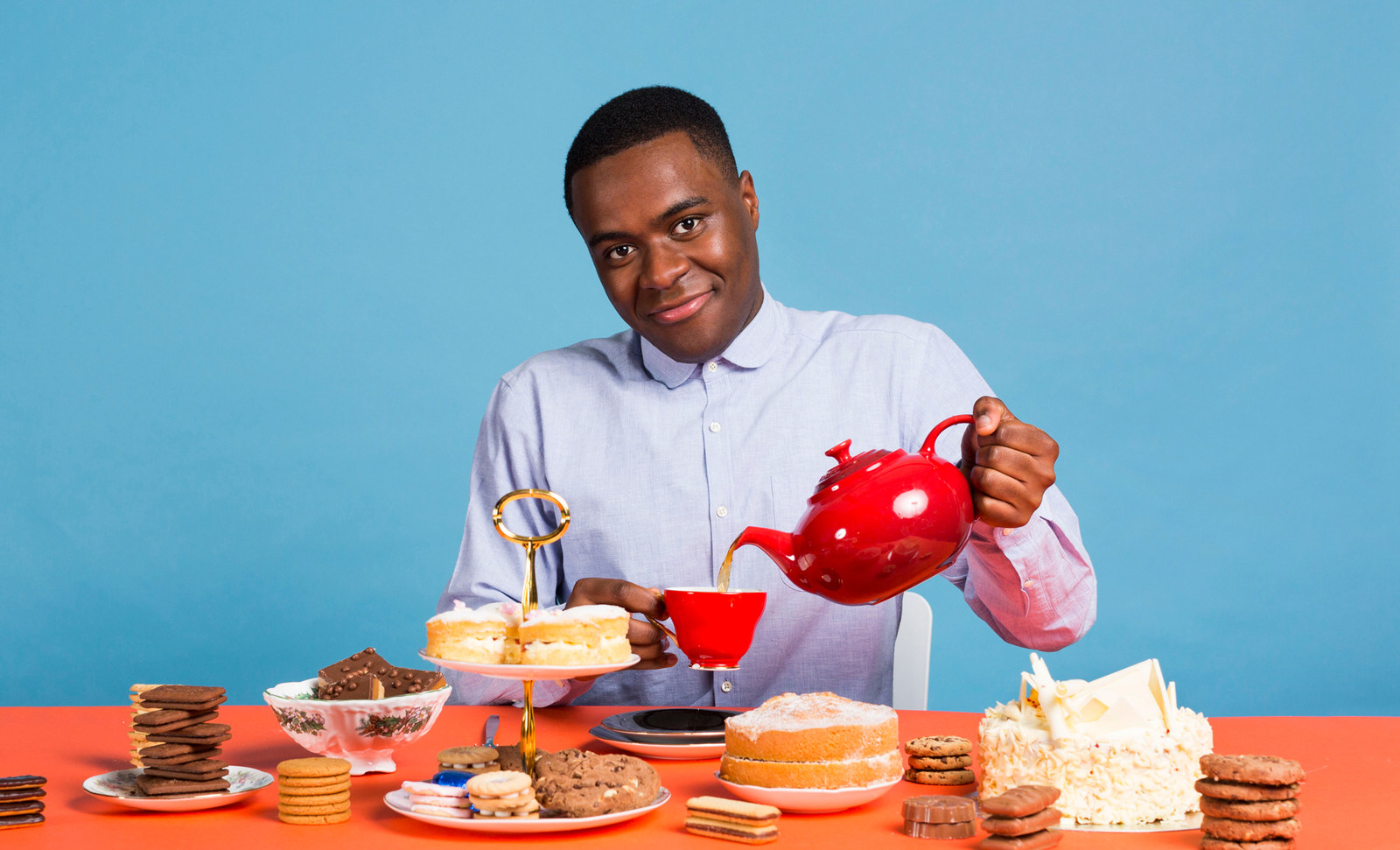 Before we started this interview properly you were talking about your love for a grilled cheese hot cross bun. What the hell is that?!
So basically, you have a hot cross bun, cut in half, sprinkle some cheese, grill it, and you dip it in barbecue sauce. It fully works! I swear, because you have the salty cheese and you have got the sweet, salty barbecue sauce and you have got the sweet raisin cinnamon hot cross bun. It works. Trust me.

What animal do you think you are most similar to?
You know when Harry Potter did "expecto patronum", my animal that would come out my wand would probably be like, I don't know, a shark. A shark, an eagle, or a lion.
What is your most-used emoji?
You know that upside-down smiley face? I've used that so much, because it can mean so much stuff. It can insinuate stuff. I'll leave it at that [he laughs a lot].

What is the weirdest possession you own?
I've got a wired aeroplane in my room that this guy gave to me, like, years ago and I don't know why I have it. It's just there in my room! It's a sculpture – there was this guy who was just making loads of things on the street and he just gave it to me, so I just have it in my room. I don't really like aeroplanes.
What is your favourite drunk food?
My favourite drunk food...probably doughnuts, with ice cream on top as well.
What is your current wallpaper on your phone?
Oh, it's trash. You know the default setting? It's the waves and the beach. It's literally that.
What is the bake you're most proud of?
I would probably say my doughnuts, solely because yeah, when I first made them a couple of years ago, it was Mother's Day so I thought, OK, I'm going to surprise my mum with lots of doughnuts and stuff. But this was when I didn't have a deep-fat fryer, so I used a saucepan. The oil was too hot so they all came off burnt and, like, the inside wasn't cooked and I made so much mess on Mother's Day. I literally used every knife and fork and spoon. But then I obviously practised loads and I developed them into the really nice ring doughnut.
What is the last movie you saw?
The new Pacific Rim. That was really good. It reminded me of Power Rangers and Transformers. I love those films.

You like Transformers?!
You know what? A lot of people don't like it but I like the whole [imitates the voice and movements of Optimus Prime for about 20 seconds] and he does say the same every single film, but I'll scream.
Everyone is trying to do this emotional film thing like "Oh, I need you in my life", but Transformers is like [Liam continues to imitate Optimus Prime for five more seconds]. Do you know what I mean?
What is your biggest pet peeve?
I got one thing. You know when people have a straw in their drink and they blow bubbles into it? That really irritates me. I don't know!
What is the last song you listened to?
It's a guy called Octavian and he's got a new tune called "Party Here", and he's come up with a new tune called "Hands". Big tunes.
What bake has come back to haunt you?
Probably meringues, or choux pastry, because I have a love-hate relationship with choux pastry. Sometimes it comes up really good, and sometimes it's just [shakes head].
With choux pastry, when you add your eggs it's like a variable so it can depend on what day, it can depend on the size of your eggs, it can depend on the time of day that you make it – you just have to get it bang on. Choux pastry is the devil.
One goal that you have yet to accomplish?
Be in the new Avengers film.
If you could be someone alive or dead, who would you be?
Can it be fictional?
Yeah, totally.
Probably Dumbledore, because I'm a massive Harry Potter fan and I have really wondered what it would be like to have the Elder Wand. Dumbledore or Black Panther, sick. Or Iron Man. Those are the top three.
What advice would you give your younger self?
Don't overthink everything. To be fair, I still procrastinate now but I used to overthink every single thing. I would probably tell my younger self to go with the flow, because that is what I'm doing now.
What is your go-to karaoke song?
I don't really like karaoke, but if I had to do it, you know High School Musical? You know the first one – the first High School Musical when Troy is doing karaoke with Vanessa, that song. I was a massive fan of High School Musical when I was younger, and I always wanted to do that High School Musical life: go to secondary school, fall in love with a Vanessa Hudgens kinda girl.
It didn't happen [laughs], but that was the dream when I was younger.
Best piece of advice you've ever been given?
Just do you, because that's what makes you you, didn't you know.
Do you have a secret talent?
I can dance pretty well...but it's subjective! Some people think I can dance pretty well and some people would be like, "Liam, what are you doing?!"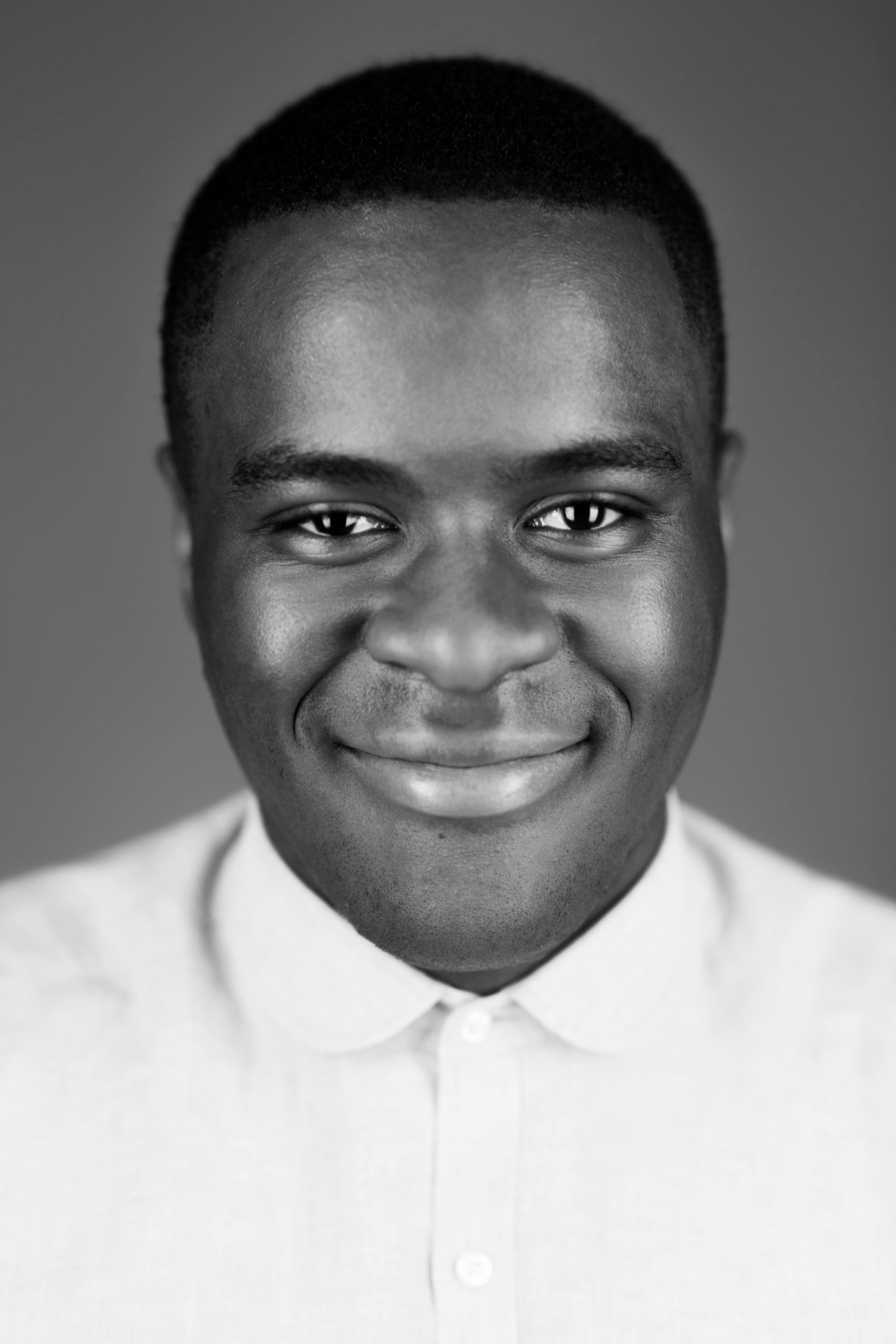 Have you ever freaked out meeting another celebrity?
Kind of. When I met Big Narstie I was like, "ooooh!" I was so gassed when I met him because he was so jokes.
What is the hardest bake you've ever made?
I probably would say that my hardest bake was my nephew's – like, at the time it was my hardest bake, it was my nephew's four-tier birthday cake. I mean, he was only 10, I don't know why he needed a four-tier birthday cake, but I was like, "I'm gonna do it anyway", because at the time I wanted to push my boundaries in terms of what I wanna bake, because it had different types of sponge, different fondant work, it had different sorts of buttercream... That was the hardest.
Cream then jam or jam then cream?
Cream then jam, because like you wanna see the jam, so if you had the jam on the bottom, then you put the cream on top you're not going to see the jam. Do you know what I mean?
And what's your favourite swearword?
Shit. Actually no, man: awwww shit. I say that a lot.
Bake Off: The Professionals starts on Channel 4 at 8pm on Sunday 6th May and you can catch up on All 4 afterwards.