Gillian Anderson: "I Think We Can Reinvent What Bond Is"
"Maybe he doesn't have to fit into that paradigm", Gillian Anderson told BuzzFeed News while promoting The Fall, adding that Bond doesn't necessarily need to be a woman.
As well as being an accomplished actress and activist, Gillian Anderson is known on Twitter for absolutely ridiculous #ThrowbackThursday pictures.
It might leave you wondering: How does she find the photos? Does she have a personal archive?
I mean, some of the photos are exceptional.
In an interview with BuzzFeed UK to promote The Fall, Gillian Anderson (alongside co-star Jamie Dornan) said that an assistant stumbles across a photo on the internet and flags it to her, and she provides a quote.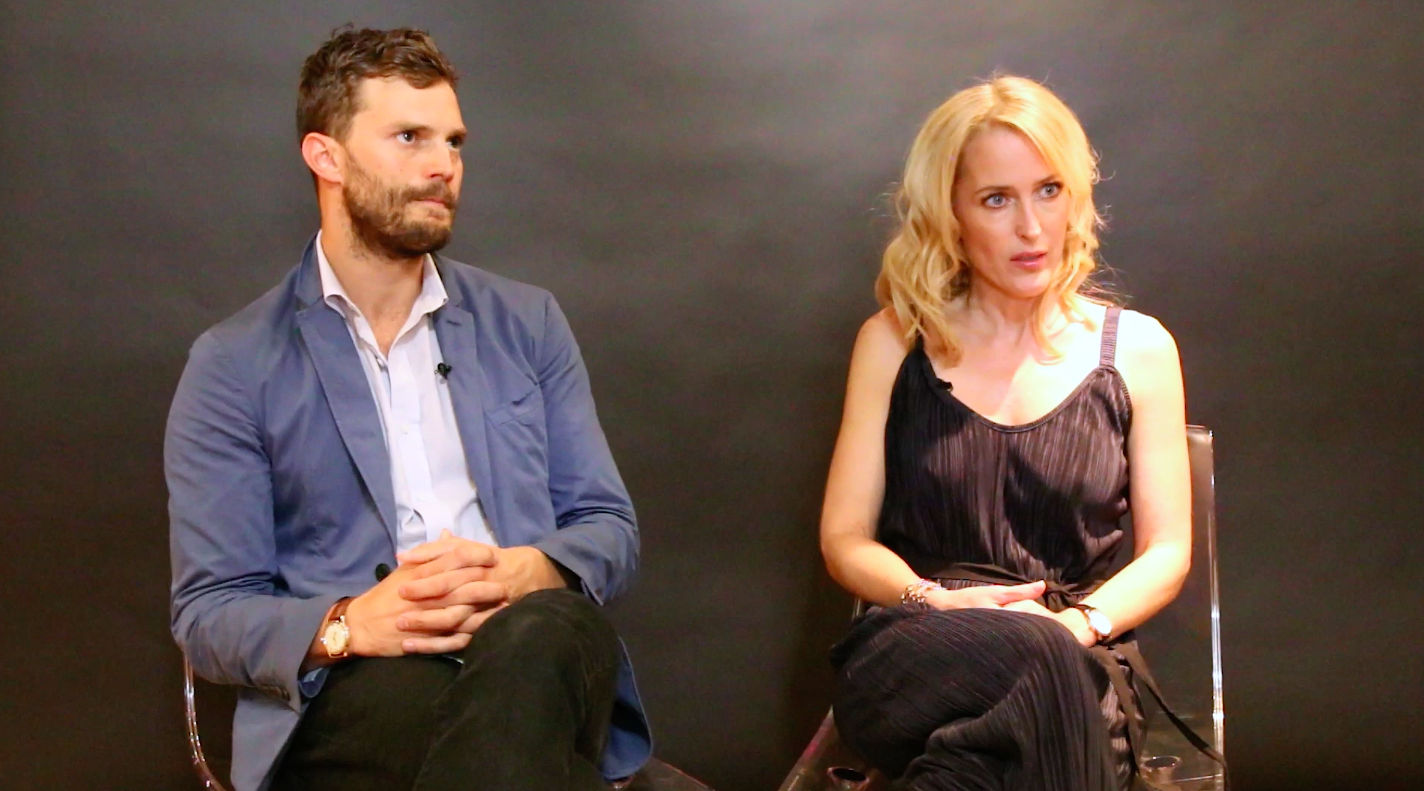 She said: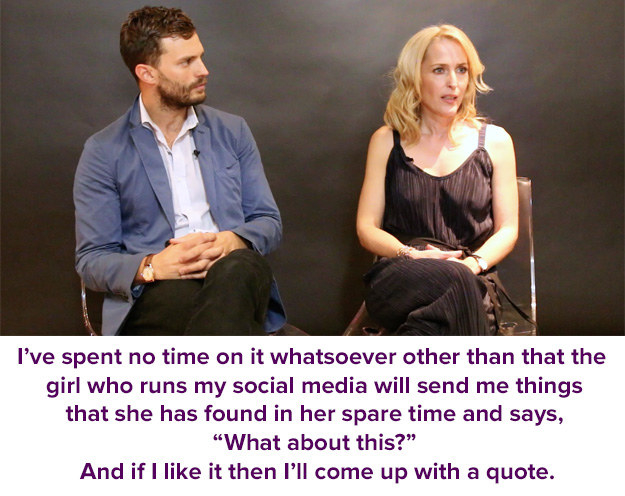 One of these Twitter posts that went viral earlier this year was Anderson mocked up as the next Bond.
Asked whether she thought the next James Bond should be a woman, Anderson said "maybe we can reinvent what James Bond is."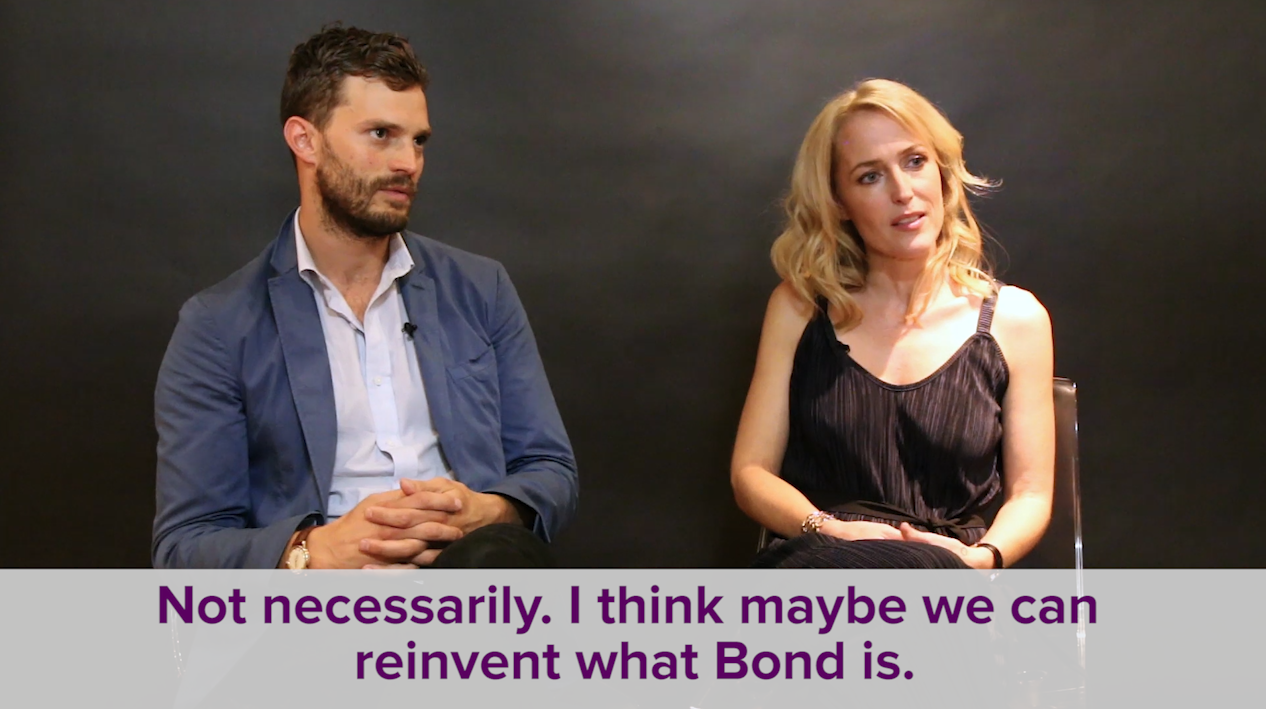 She said: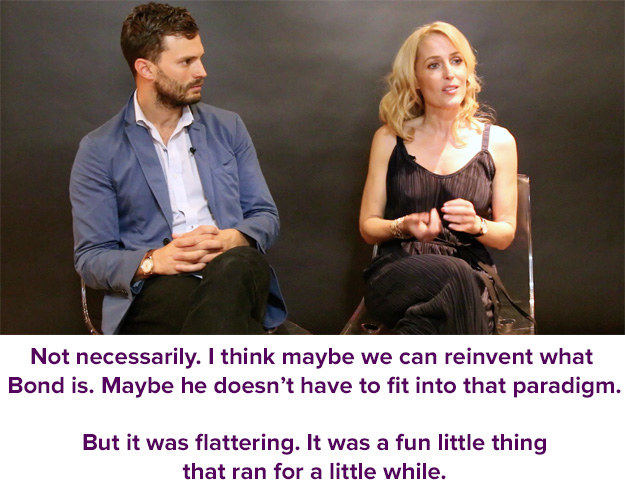 One element of The Fall that a lot of people have noticed is how well it deals with feminism.
Moments like this have been picked up by both viewers and critics, in response to accusations that the show is misogynistic.
When asked whether she considers the show to be feminist, Anderson agreed and said it reflects the leanings of screenwriter Allan Cubitt.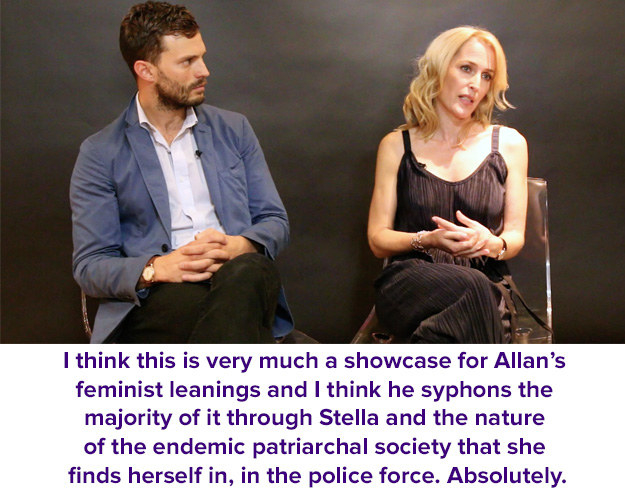 Note: A section below contains some spoilers about the first two seasons of The Fall, by the way.
So how about Paul Spector, played by Dornan? Does he get any satisfaction at all from playing one of television's darkest characters?
He does – an awful lot.
The final episode of the second series featured a shock twist when Paul Spector was shot while in police custody, and was battling to stay alive.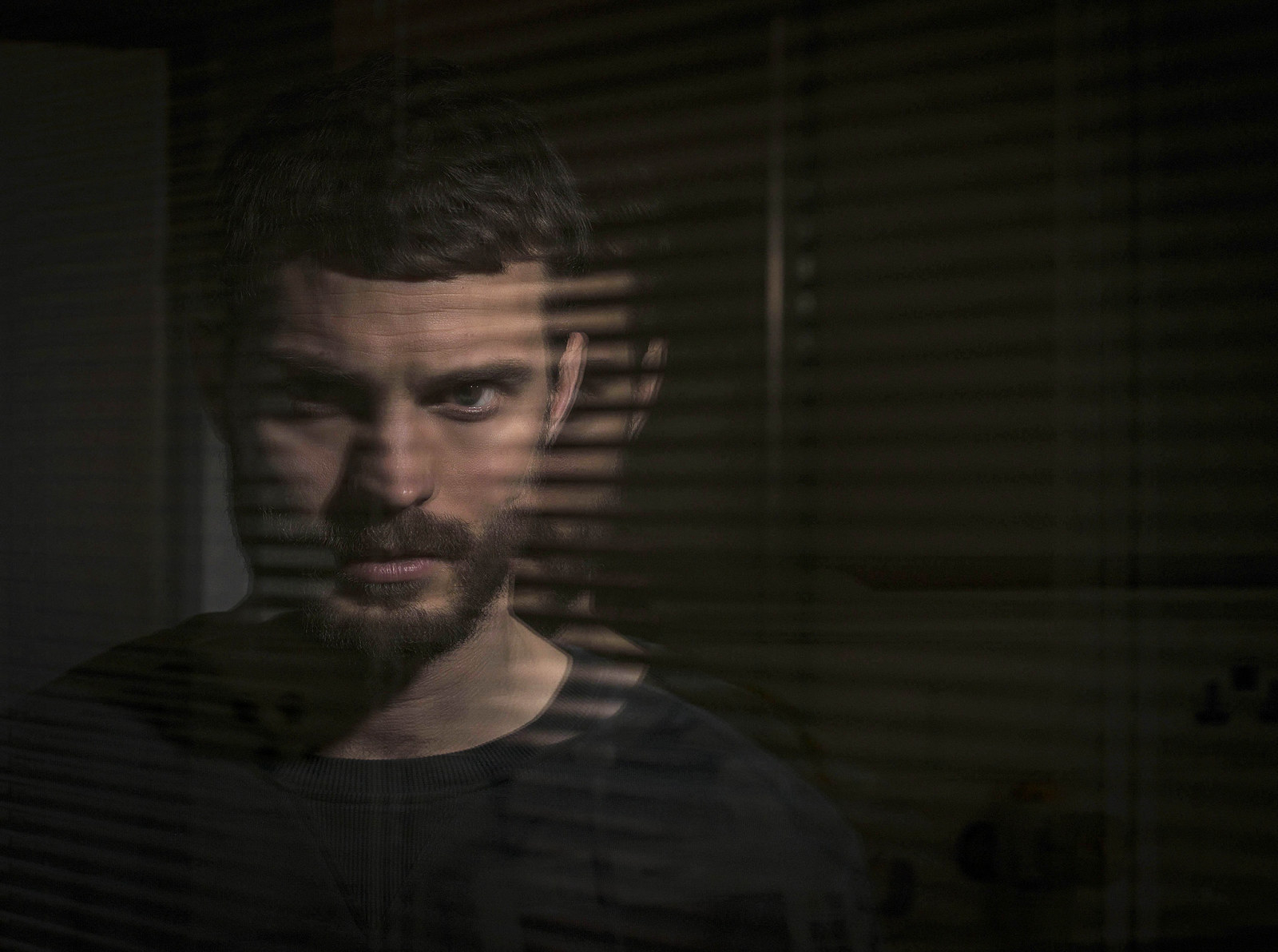 So why does DSI Stella Gibson feel so compelled to keep him alive? Anderson explained:
She wants justice for the families. It would be devastating for them to feel like he got away with it, because he would have. It is a morbid way to look at it, but he deserves to stand trial. He deserves to stand trial for all of the crimes that he committed.
The third series of The Fall continues on BBC Two on 29 September at 9pm.