What Is The Worst Pick Up Line You've Ever Heard?
"Your eyes are like spanners. Every time I look into them my nuts tighten."
There's a show called First Dates in which people go on blind dates, and it is fit to burst with chat-up lines.
Some are a bit lewd.
Some of them are a bit crude.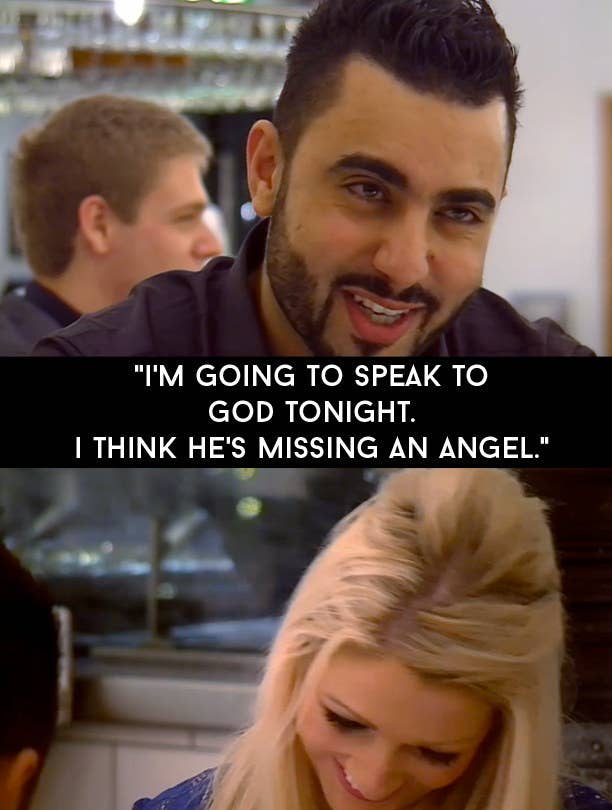 This guy is particularly bad.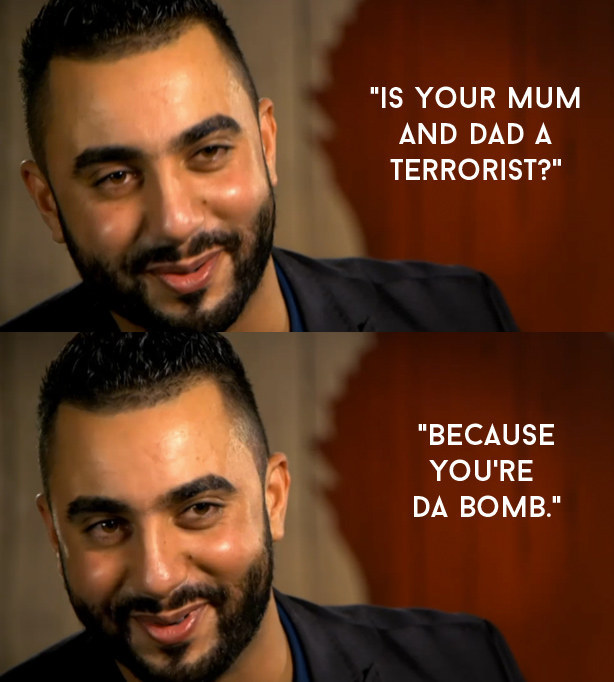 Some don't even make sense.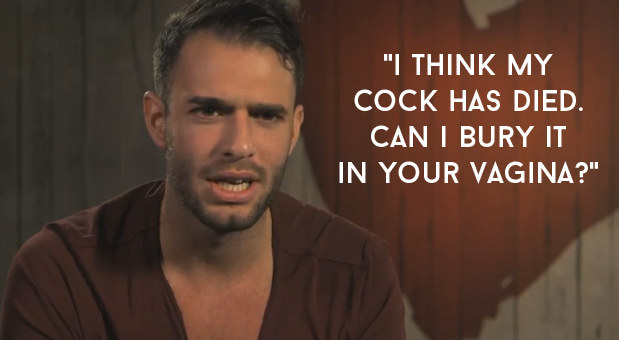 And some you never want to hear again.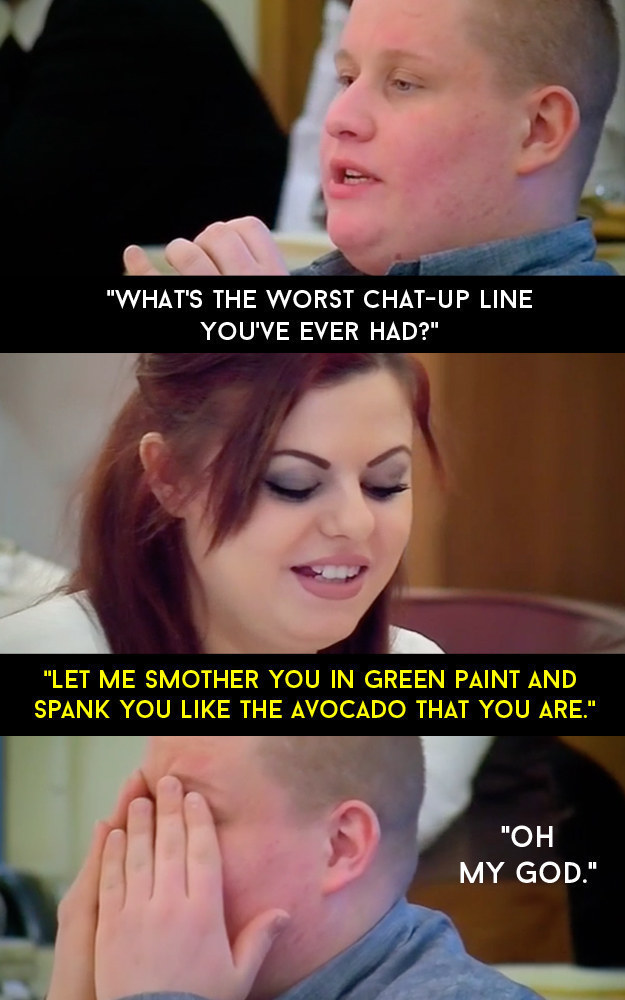 What is the worst chat-up line you've ever heard?
Regardless where you heard it, let us know about it and it might feature in a future BuzzFeed post. And if it has been dropped to you, let us know the story behind it!