On Wednesday we found out that Joe Keery (Steve from Stranger Things) and Ben Schwartz (Jean-Ralphio from Parks & Rec) had finally met each other, after people joked that their characters were related.
They then get asked a series of quick fire questions, which doesn't end up going that well for them.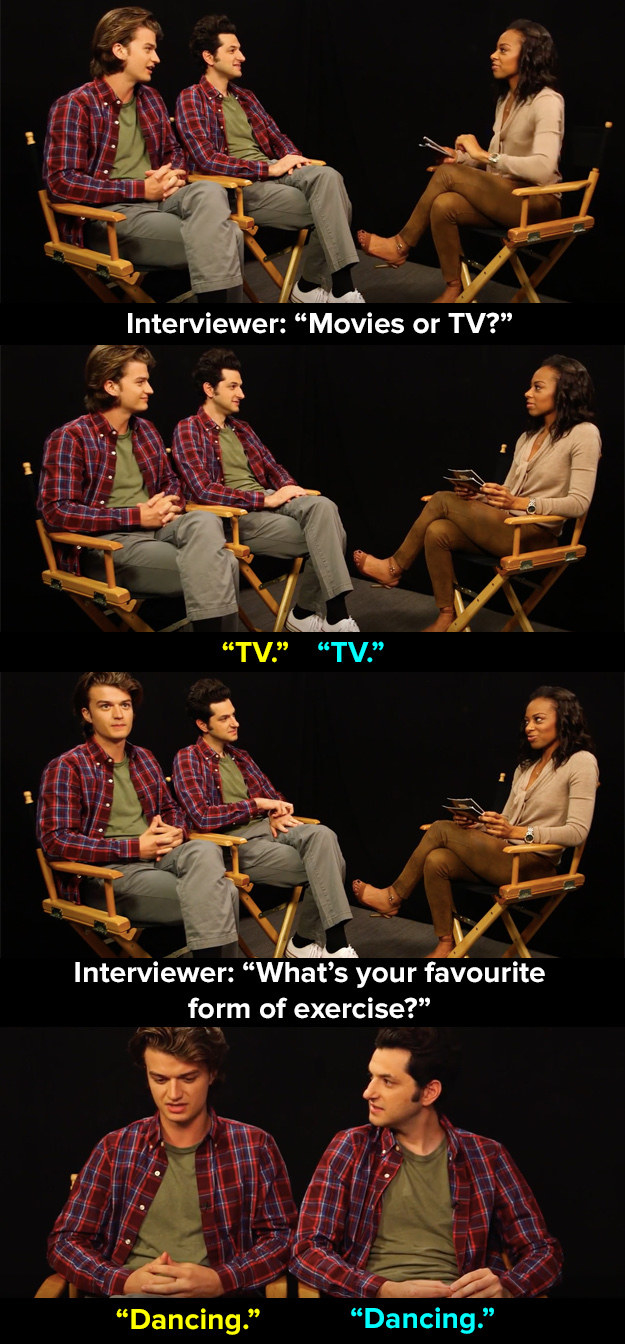 And then it all gets real weird real quick when they both were asked: "What's the strangest thing you've ever done?"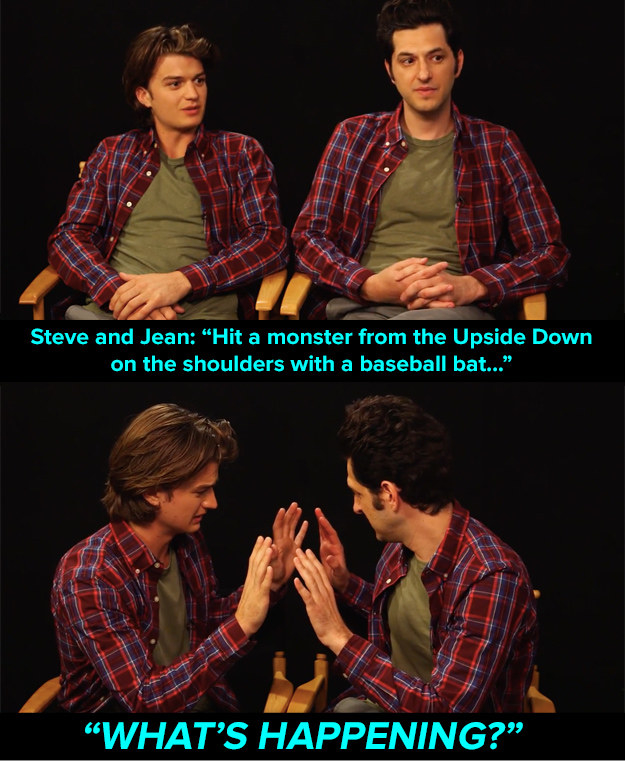 What followed were amazing clips on them catching up for lost time, apparently as father and son.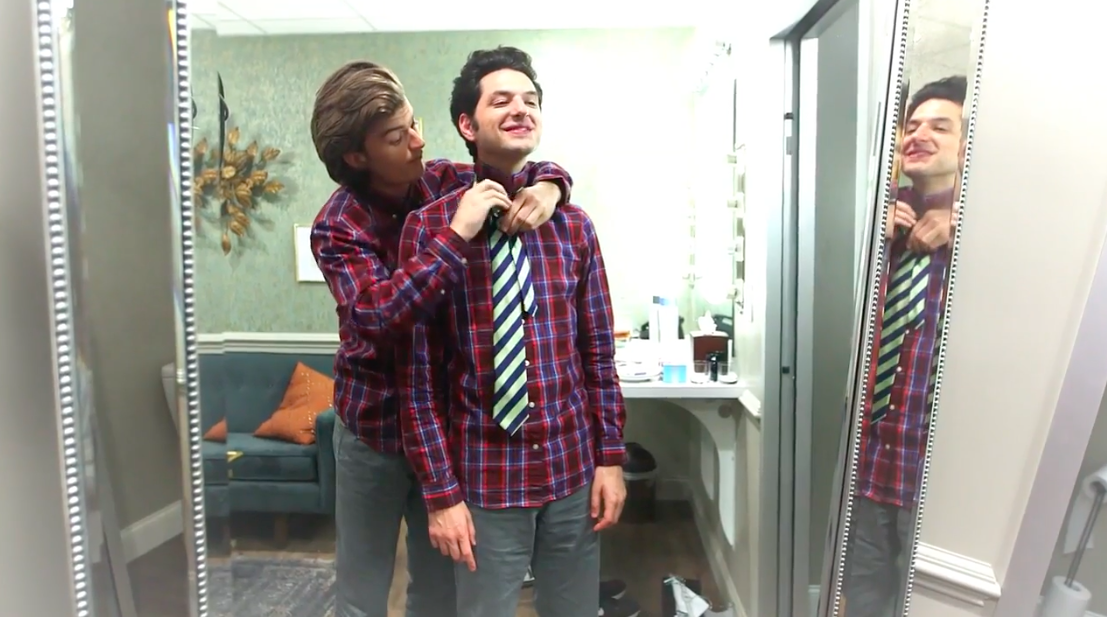 Well done guys. This was awesome.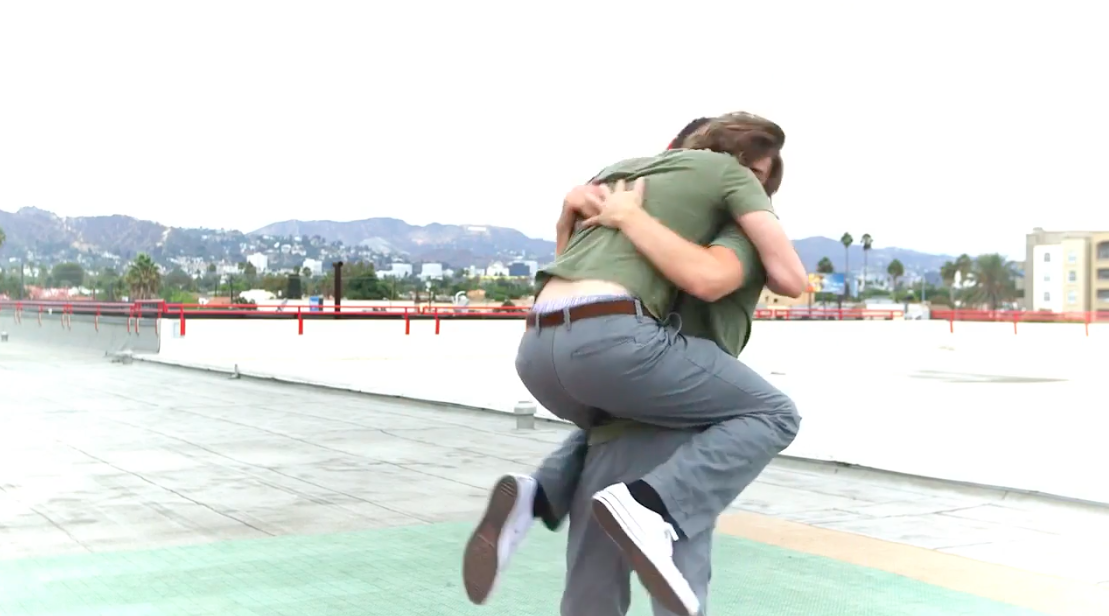 UPDATE - Ben Schwartz was contacted by BuzzFeed about how this skit came about. A representative for him responded: "Ben was unavailable to comment as he is still in the father son bonding montage with Joe. It has been going on for days."