Val was one of the best on Bake Off last year. Her love of baking, her enthusiasm for life and her dancing can't be beat. Then there's her love for Ed Sheeran...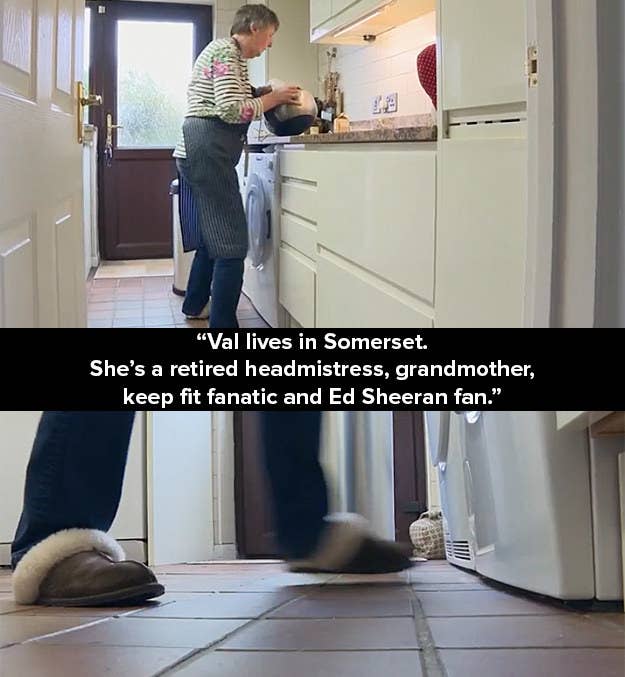 And she's been keen to meet Sheeran for ages.
Last month, whilst making sausage rolls and listening to Sheeran, Val made this video about love and life. It went huge on Instagram and Twitter.
Here's what the video said, if you didn't play it.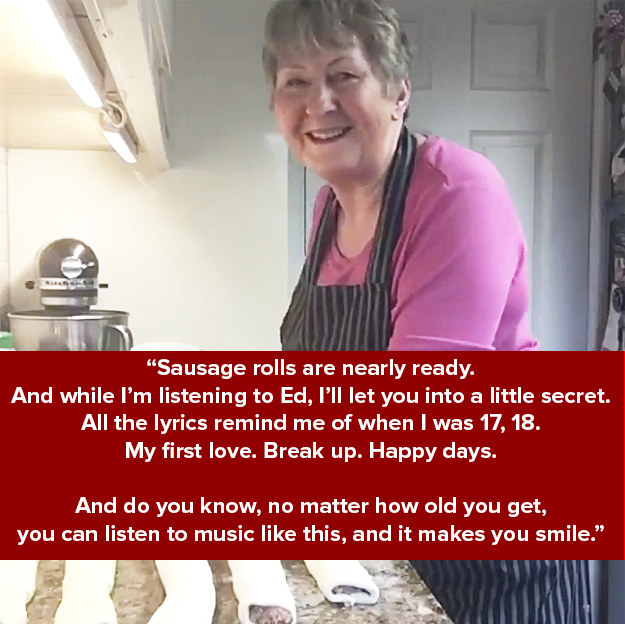 And Ed Sheeran actually responded to her.
And then Val responded with this.
Val then said thank you to Sheeran in another video.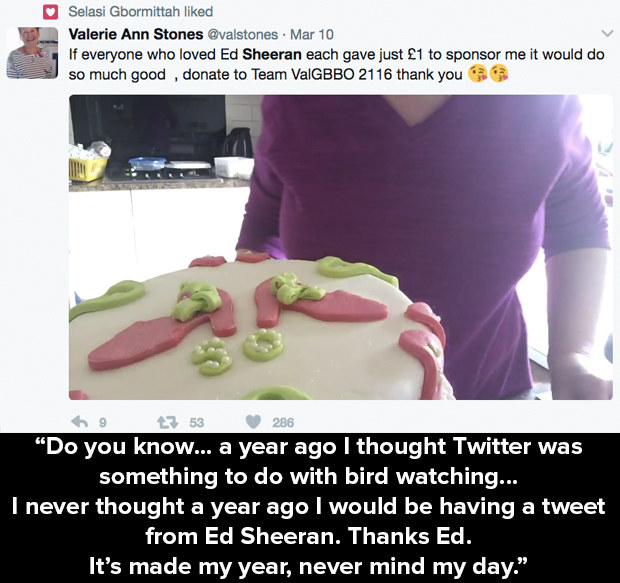 But alas, they didn't meet.
She even tried to bribe Sheeran into meeting her by baking him a huge pile of sausage rolls.
Then last Friday, Val and Ed Sheeran were presenting for Comic Relief, albeit at different locations at the O2.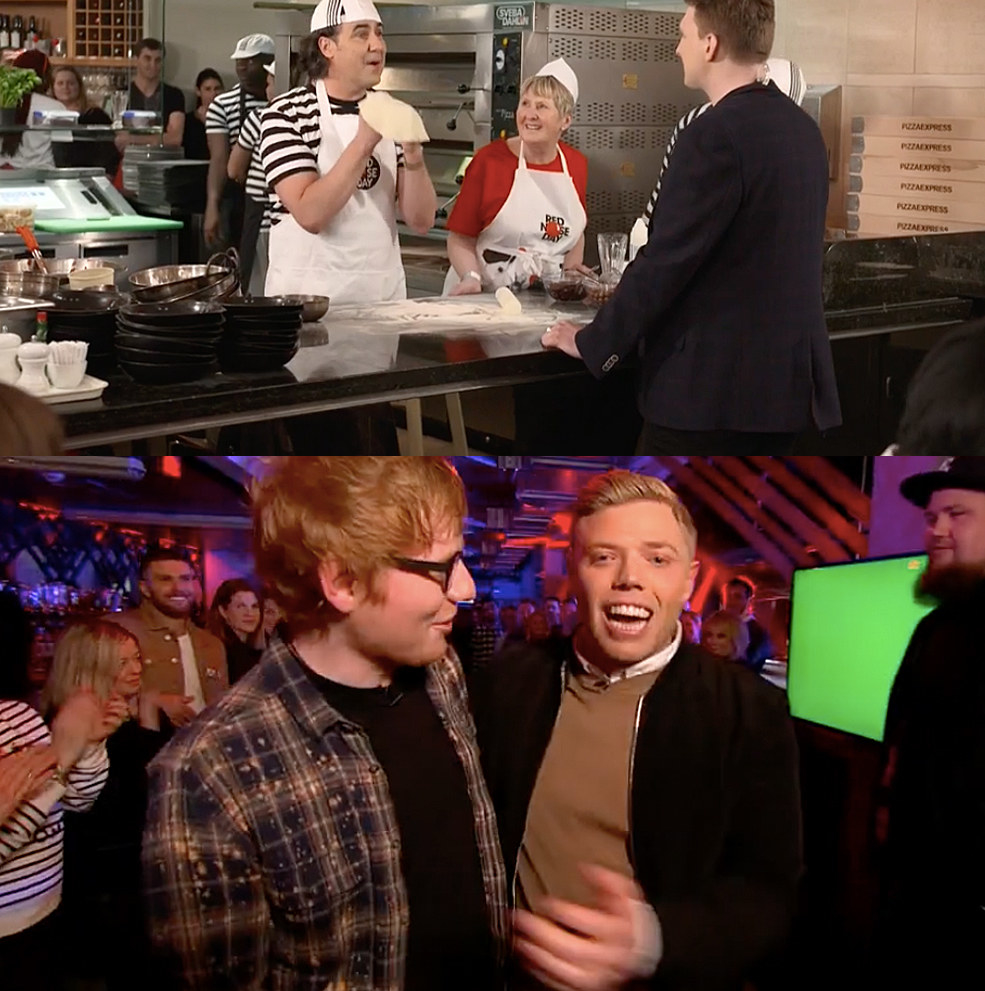 And they were close to each other. Val was presenting from a pizza restaurant. Sheeran was performing in a room only three minutes away from her.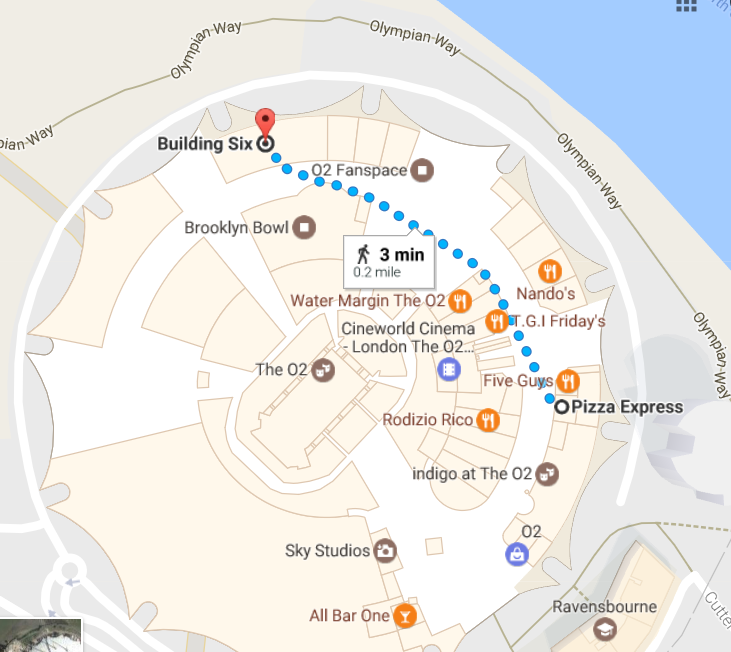 But alas, they did not meet.
And the morning after Val shared this devastating tweet from Paddington train station.
Val needs to meet Sheeran. It must happen. It has to happen. Other Bake Off contestants have now started to get involved in this campaign too.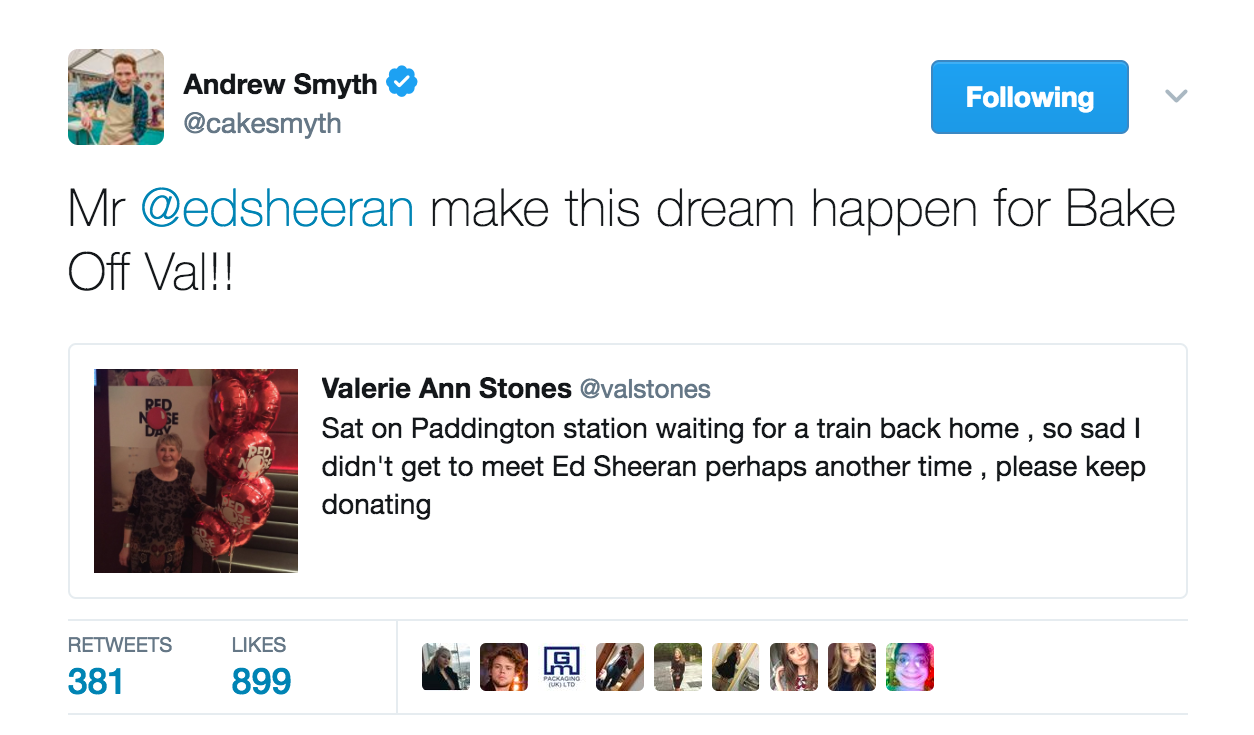 Rav too.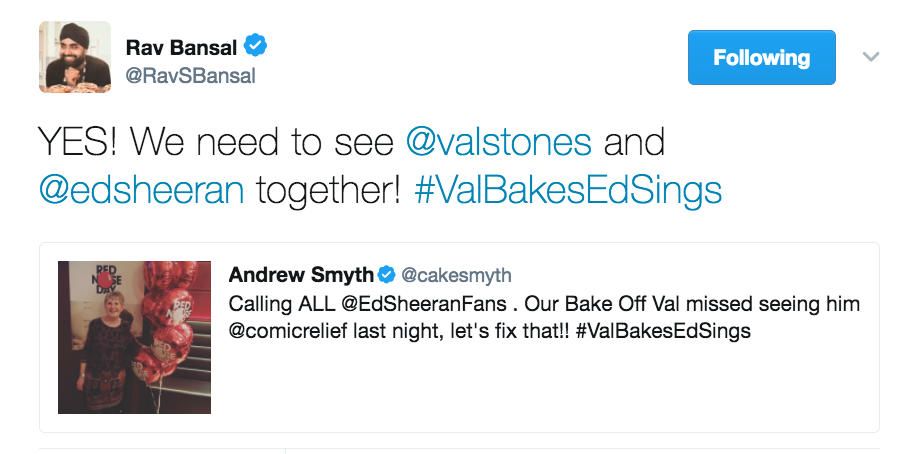 She tweeted this when she heard that Ed Sheeran was going to be playing at Glastonbury Festival.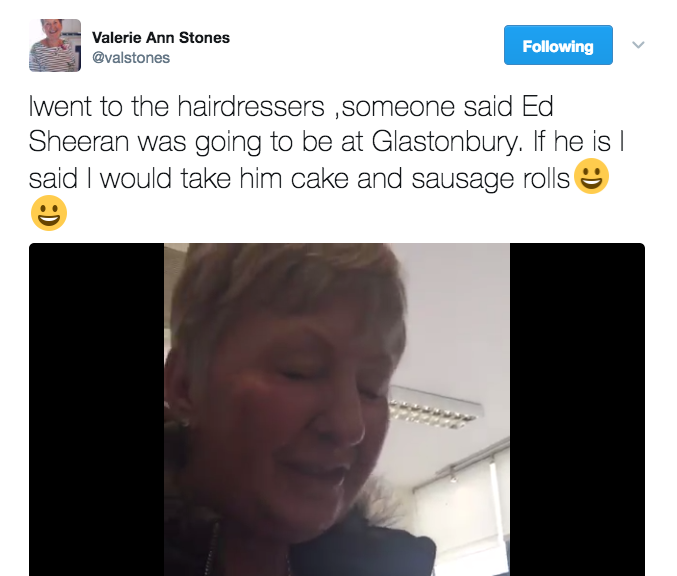 But she couldn't get tickets :/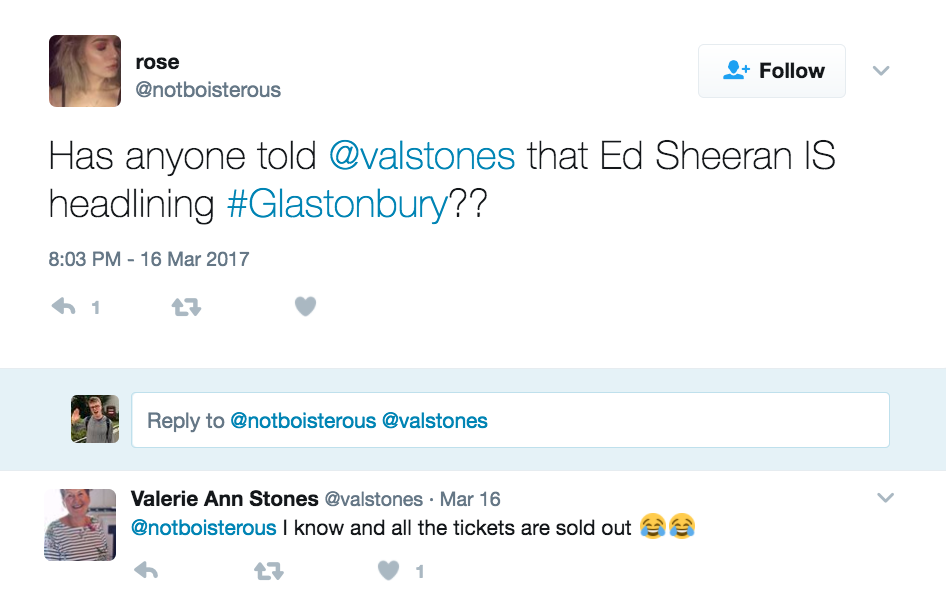 Please make them meet each other.
PLEEEAAAAAAASSSSSEEEEEEEEEEE.
Update: A representative for Ed Sheeran has been contacted to ask if they can meet. We will update if we hear back.