Danny Dyer, man of the people, is to present Channel 4's Alternative Christmas Message on Christmas Day.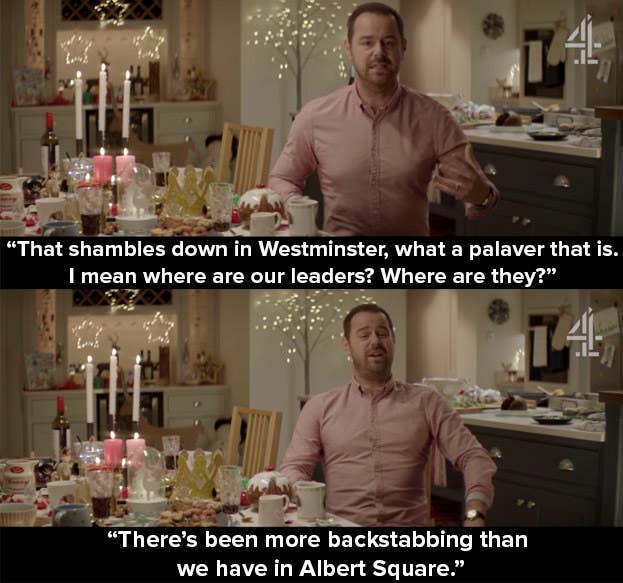 As well as talking about Brexit, Dyer comments on Donald Trump and his presidency, including his decision to not attend a World War I memorial event due to bad weather.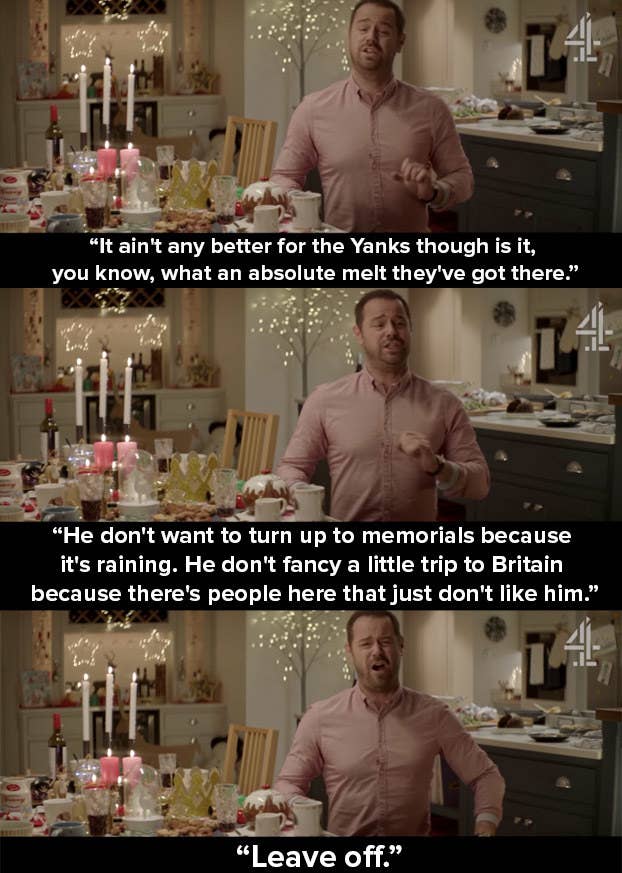 Here is a snippet of his speech.
Dyer has always been known for his outspoken views, but this year particularly so. His views on Brexit on a random post-football special called Good Evening Britain went viral. (Labour leader Jeremy Corbyn was sitting right by him at the time.)
The Alternative Christmas Message will air at 3:50pm on Christmas Day on Channel 4.