The BBC Uses A Shopping Trolley To Help With Their Olympics Coverage And It's Splendid
America, this is how you present the Olympics.
While watching Clare Balding presenting the BBC's Olympics coverage, you might be wondering what on earth it is she's standing next to when she's talking.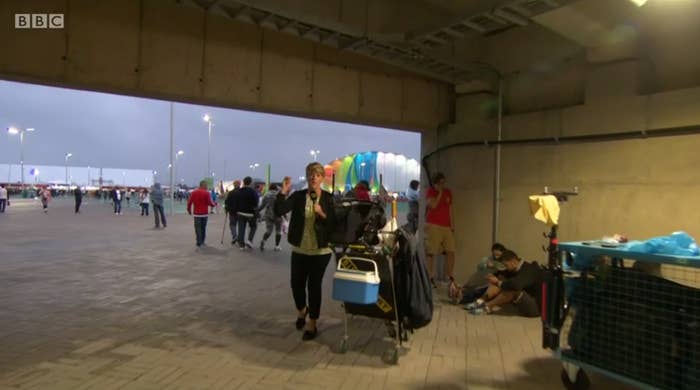 Yes, that's right. It's a trolley.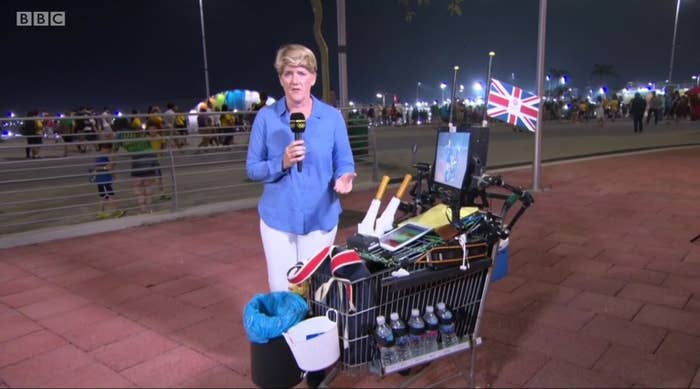 Whenever Clare Balding goes to air the trolley is nearby. Here's what it looks like behind the scenes.
Well, in a video uploaded by BBC Sport, we were treated to a tour of the trolley. The trolley includes "a drinks cabinet", which according to Balding is for "water".
At the back there's a cooler for "cooling" things.
On the top of the trolley is a space where Clare Balding can leave and write her notes.
And finally, there's a holder for snacks.
You've got to admire that while some broadcasters spend a lot of money on making their Olympic coverage look as sexy as possible, the BBC decides to use a shopping trolley and doesn't seem to care that we see it all the time.
And why a TV screen on the trolley? Well the trolley was used in the 2014 Sochi Games and Balding explained at the time that "because we've got a TV screen it means people coming by and come and watch the action, have a bit of a chat."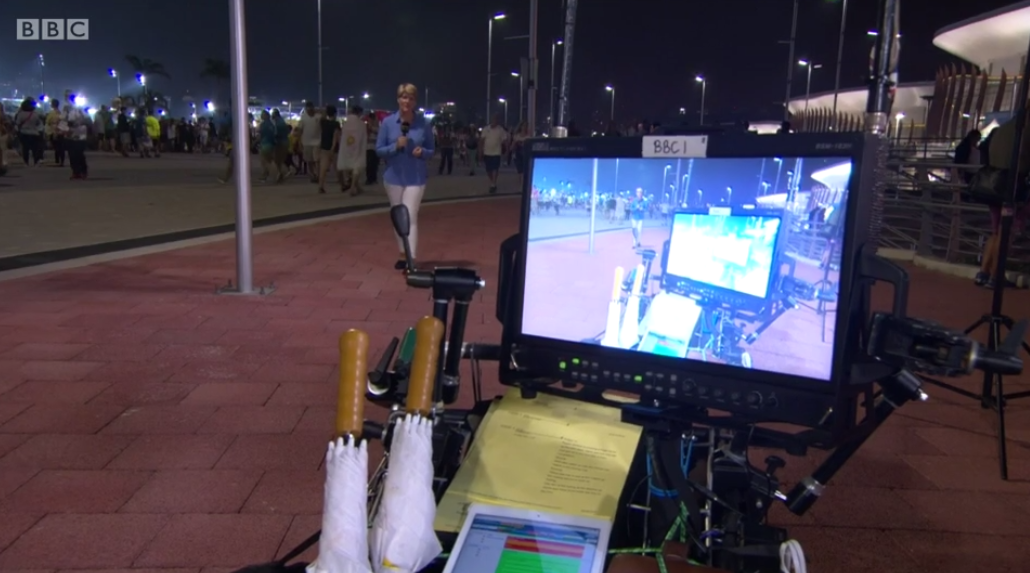 But it will never not look weird.
BuzzFeed asked the BBC whether the trolley is nicked from an Asda or something and will update when we hear back.
Sign up for BuzzFeed's Rio Roundup newsletter to get the hottest news each day of the games!