Nadiya won Bake Off last year as a result of her dedication, passion and A+ facial expressions. It was inevitable that she was going to get her own show.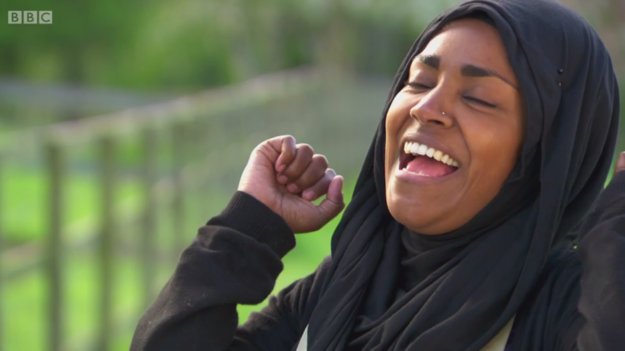 But the current working title for the show name is even better... The BBC press release refers to the show as The Chronicles of Nadiya.
The BBC today announces it has commissioned a one off special from Love Productions, The Chronicles Of Nadiya (working title), an exuberant food-inspired journey from Nadiya's birthplace in Luton to her family village in the north east of Bangladesh. This two-part series combines personal revelation with fascinating food travelogue and explores the hidden world of Bangladesh and the exceptional dishes typical of the country.
Nadiya is naturally thrilled about the news.
And so are a lot of other people.
And she bloody deserves this success too. Well done.

EXTRA: Which show do you prefer?
Oops. Something went wrong. Please try again later
Looks like we are having a problem on the server.
EXTRA: Which show do you prefer?