Hello from Britain! Here we not only have a dating show where contestants decide who to date based on genitals alone, we ALSO now have a reality show in which celebrities are put in solitary confinement!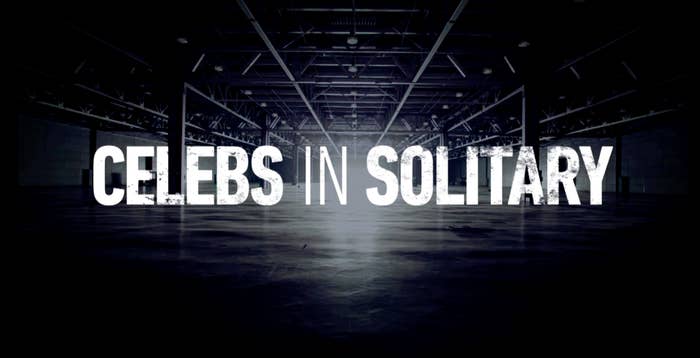 Yep.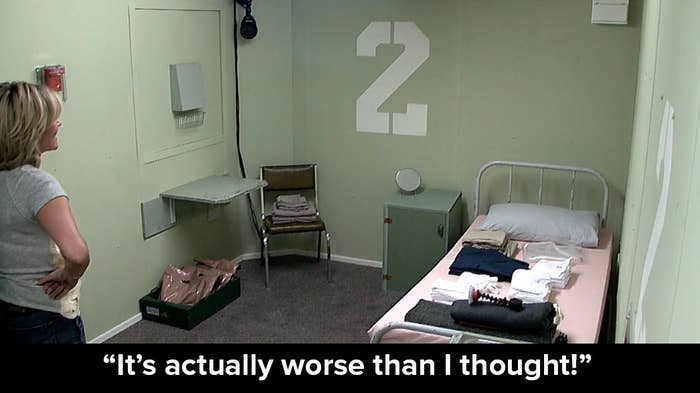 Here's one of the celebrities, TV presenter Anthea Turner, explaining why she is participating in this show.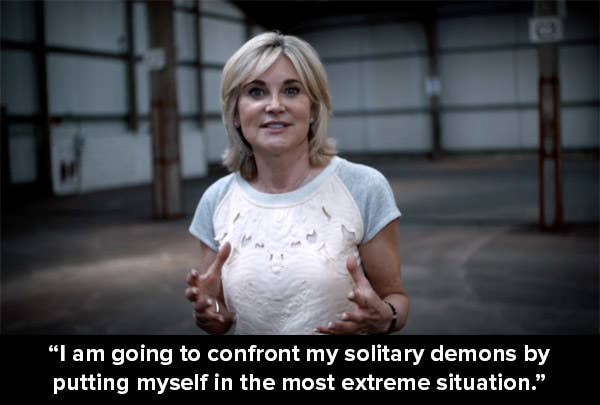 Now, you may be wondering whether this documentary is a clever comment on how damaging solitary confinement can be for prisoners or something.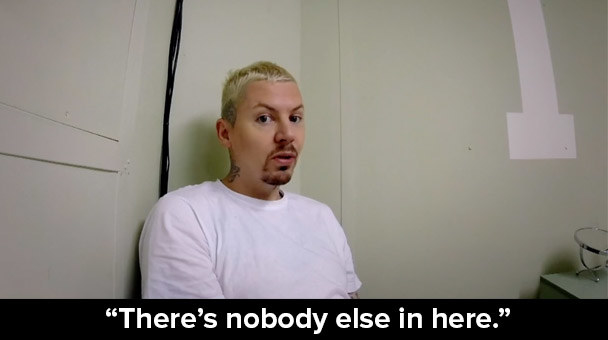 Turns out, nah. This show was made because producers thought it'd be fascinating to see how celebs cope when they can't communicate with fans.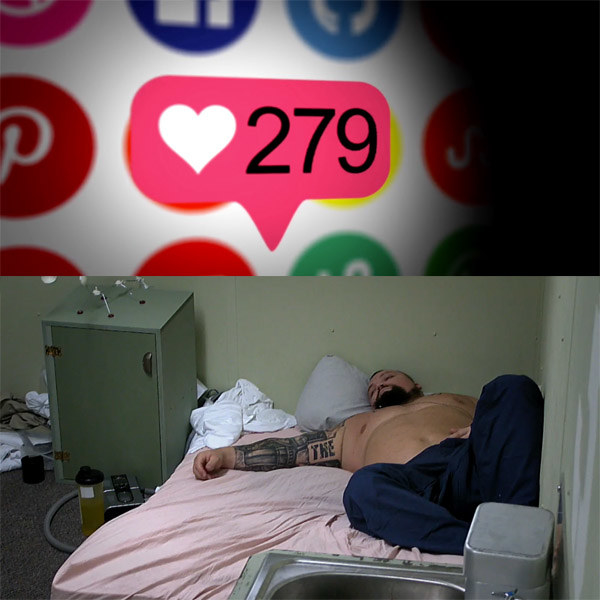 There's no natural light and no contact with the outside world allowed. So rapper Professor Green decided to go to bed soon after he entered solitary, and ended up sleeping for more than 17 hours straight.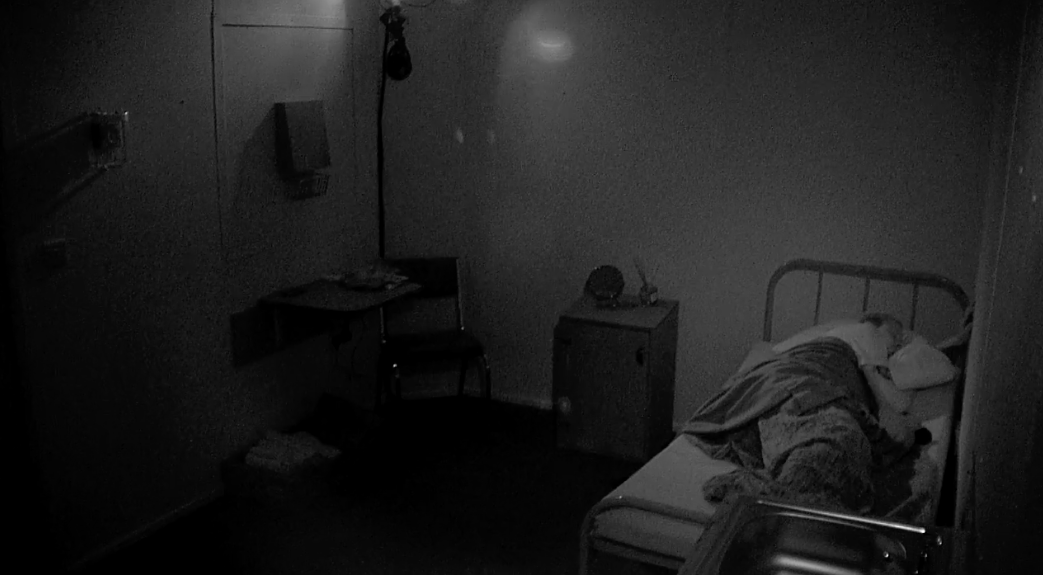 Honestly, goals.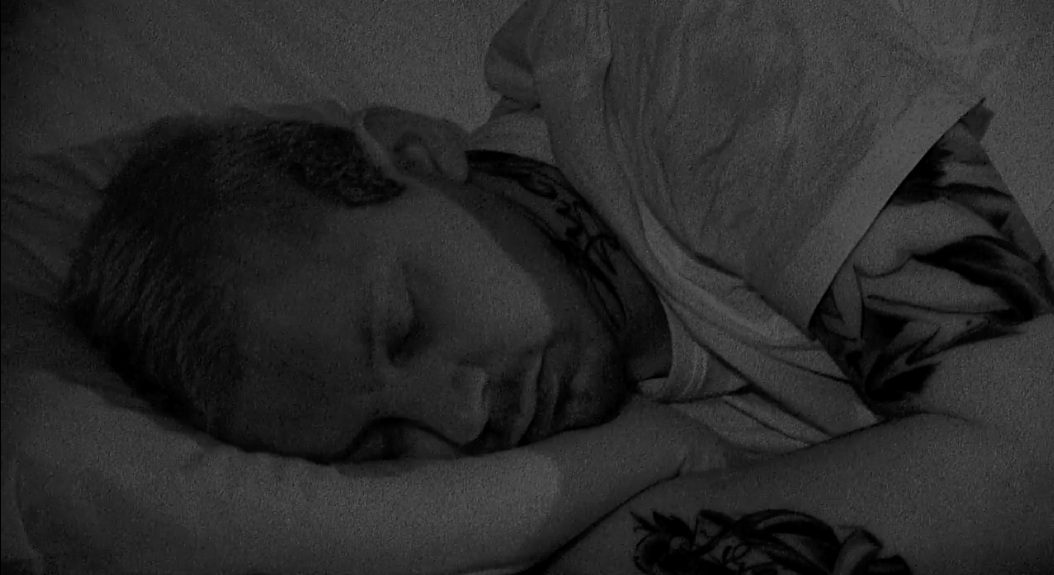 Meanwhile, within a few hours, Anthea had decided to paint the walls blue so she could replicate a window.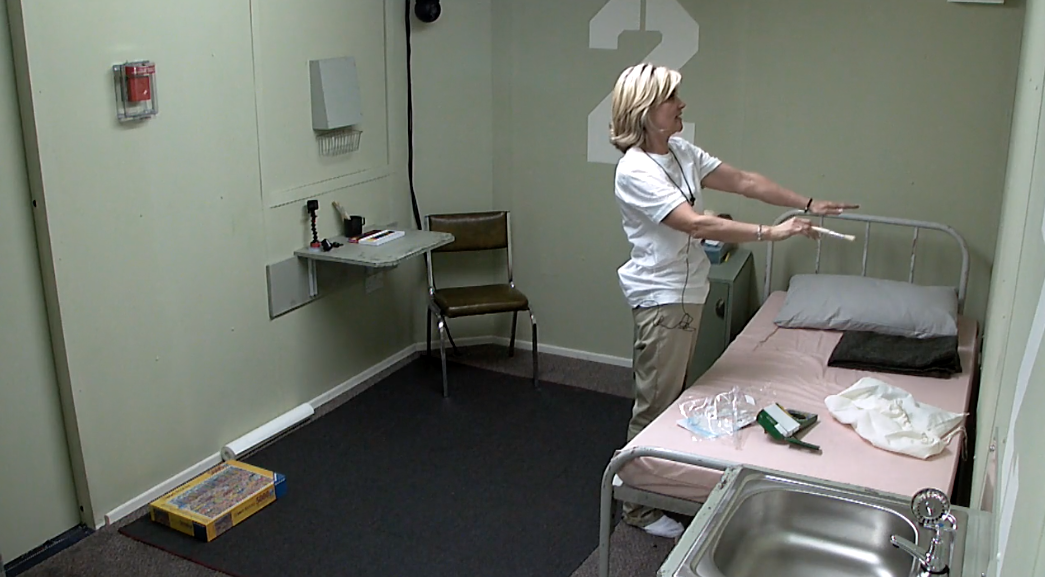 The celebrities were also allowed to bring three luxury items in with them. Anthea decided to bring a 5,000-piece jigsaw puzzle to help her pass the time.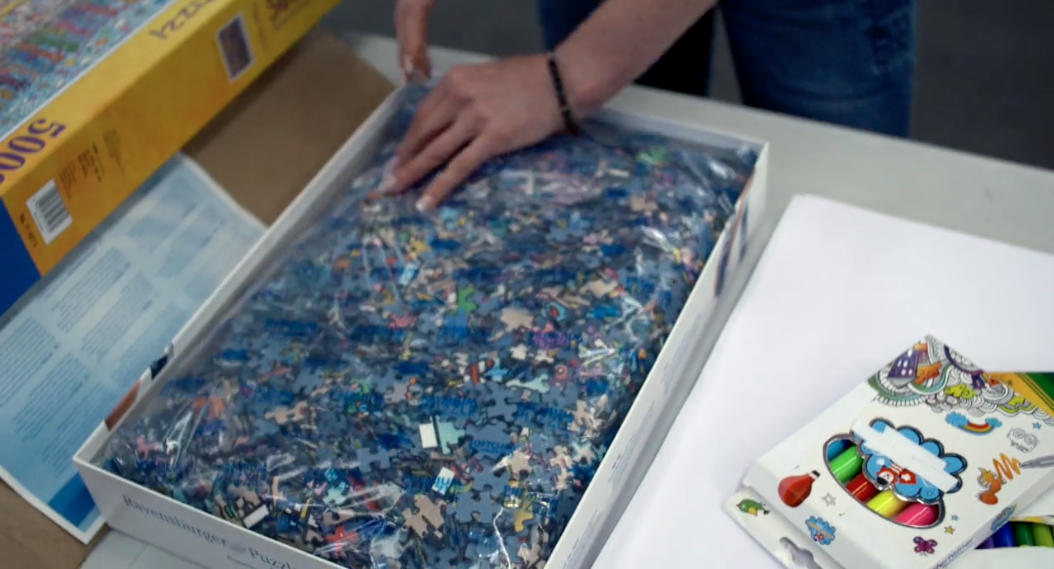 Eddie Hall brought in some protein shakes because he is the World's Strongest Man and you gotta get the protein in even when you can't see sunlight.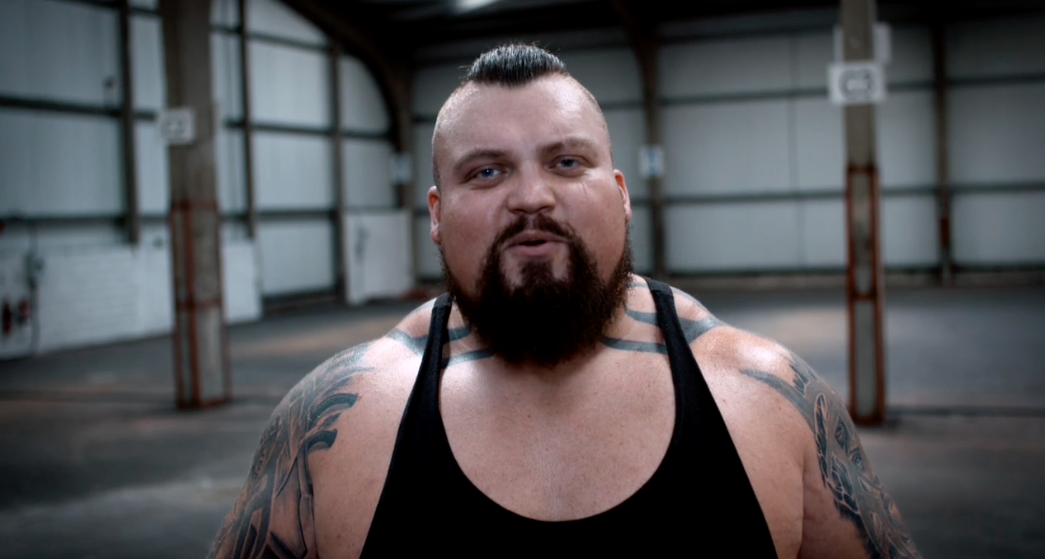 Meanwhile, comedian Shazia Mirza brought in a globe as a "reminder of how far she's come", which is fine, but probably also acts as a reminder that she's locked in a room and can't access the outside world.
Meanwhile, Professor Green brought a reed diffuser in with him because "the gas smells quite nice".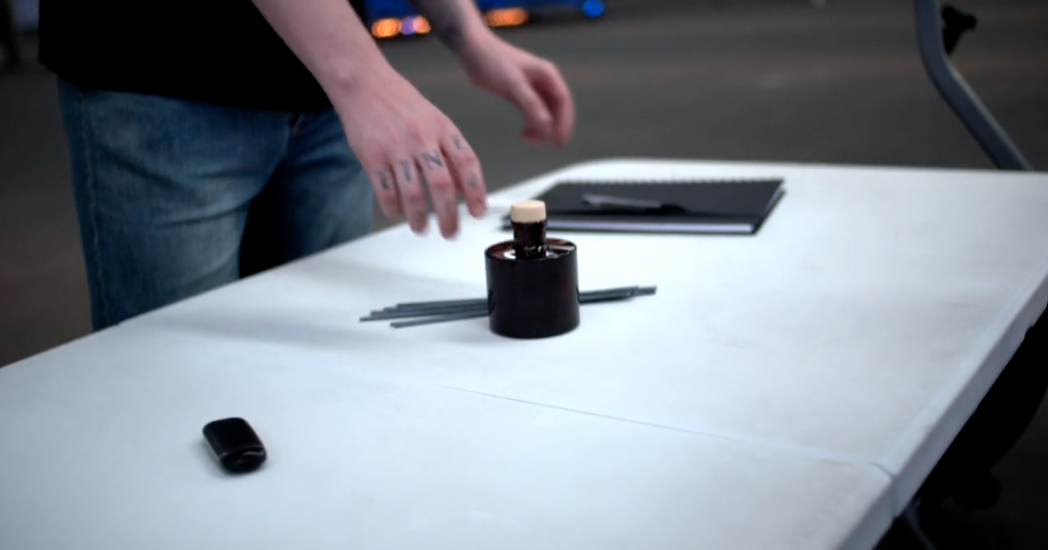 Unsurprisingly, not much happens in a show where celebrities are completely alone in a confined space for five days straight. So there's a lot of footage of Professor Green talking about his reed diffuser.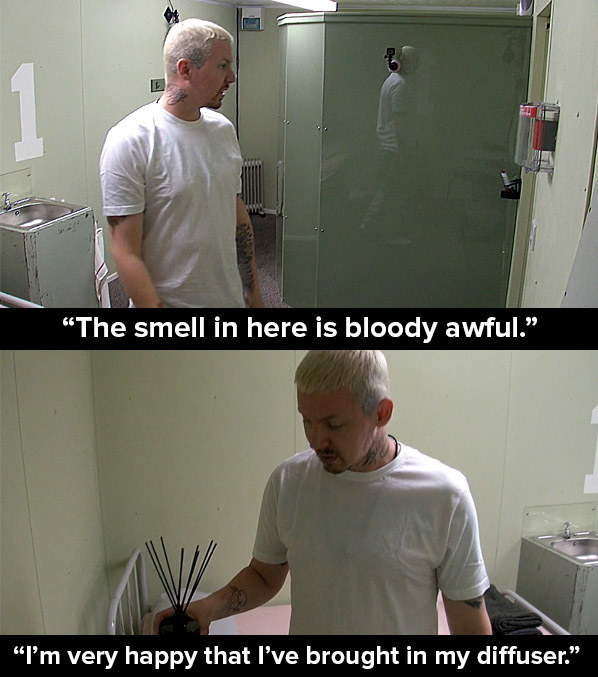 And I mean it.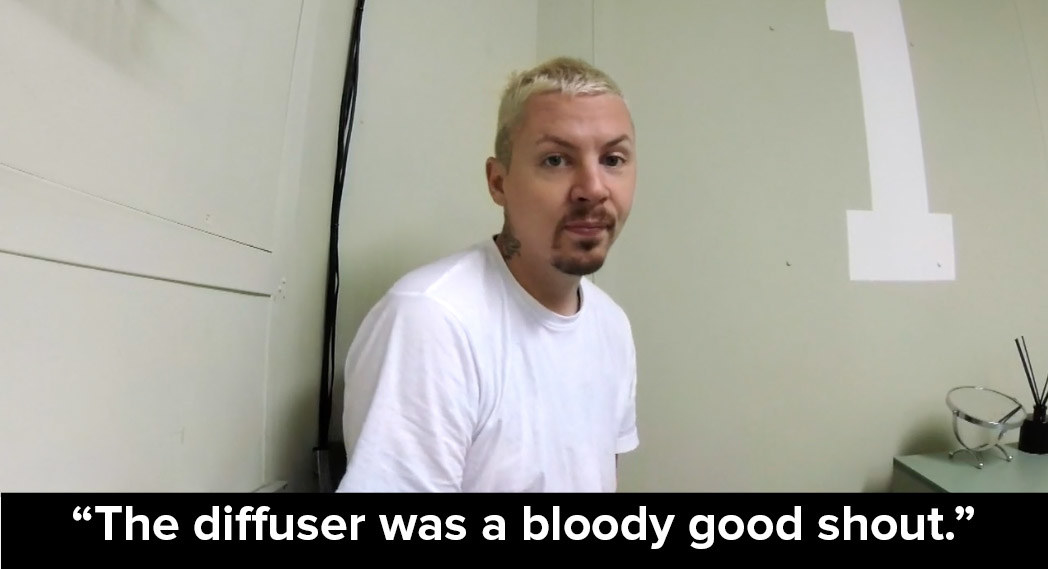 But then in a dramatic twist, it was announced that an item of theirs was to be taken away.
As you can imagine, Professor Green was not happy.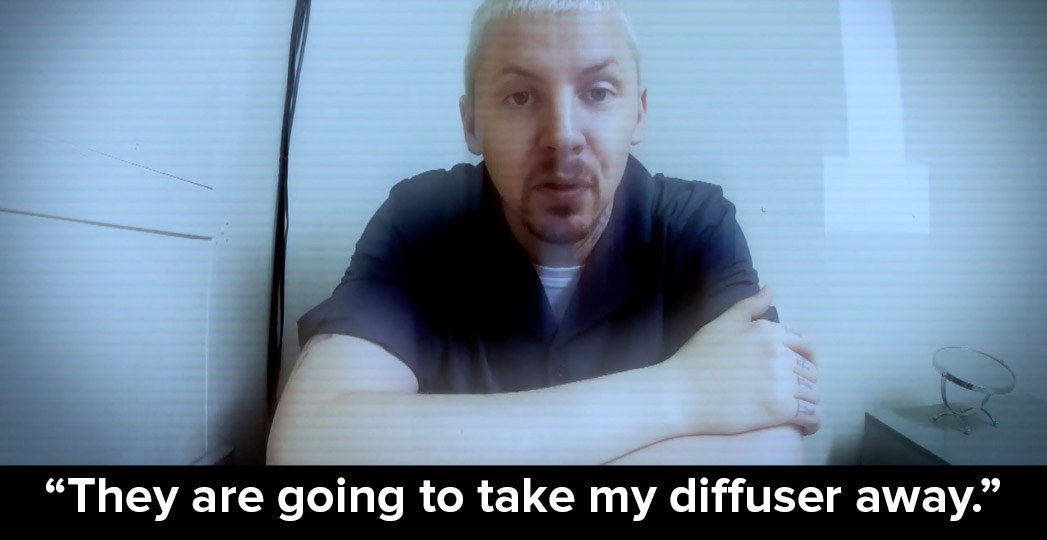 But in a dramatic act of protest, Green accidentally spilled a lot of his diffuser all over the floor.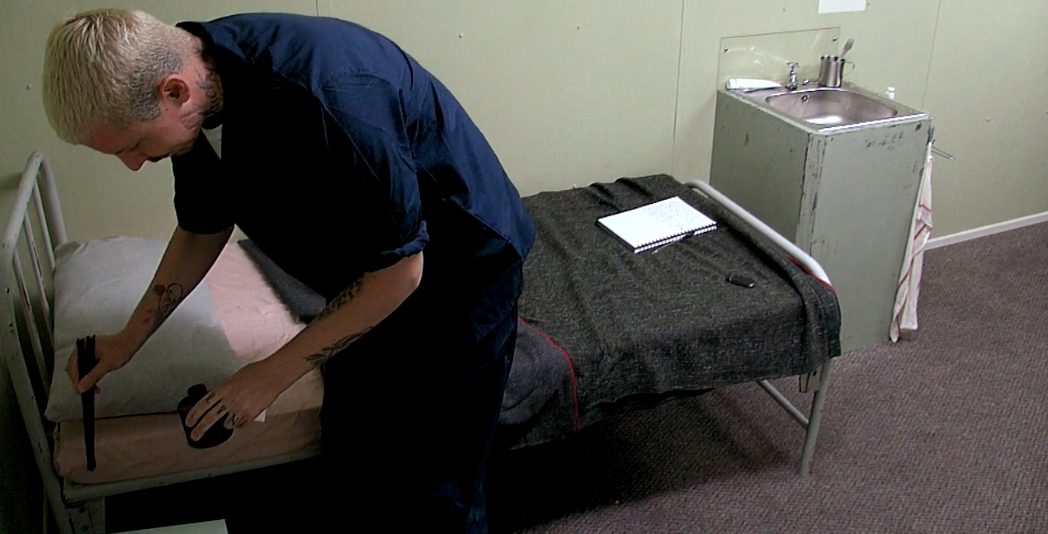 The presenter then came and collected his diffuser.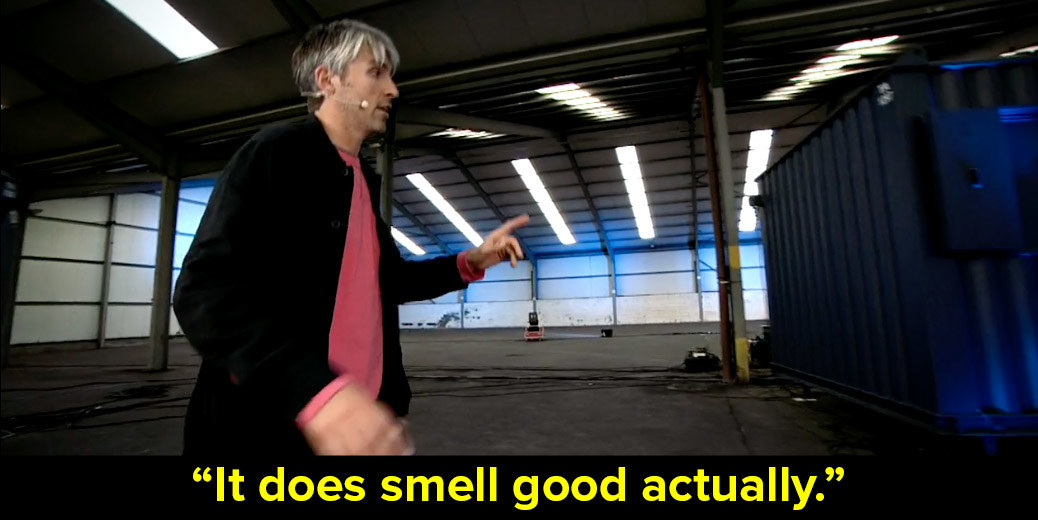 They all seem to have nice air-conditioning units, though.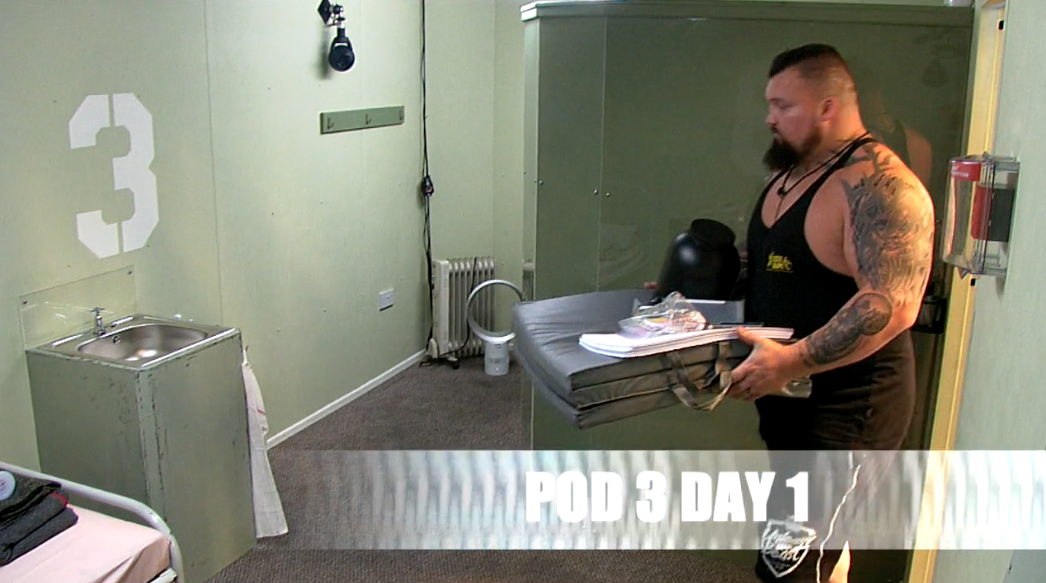 In conclusion.
You can watch Celebs in Solitary: Meltdown on the Channel 5 website in the UK.