This year's Celebrity Big Brother has a presidential theme thanks to Stormy Daniels casting as one of the housemates. Despite her reportedly pulling out of the show on the day of the launch, producers have stuck with the theme.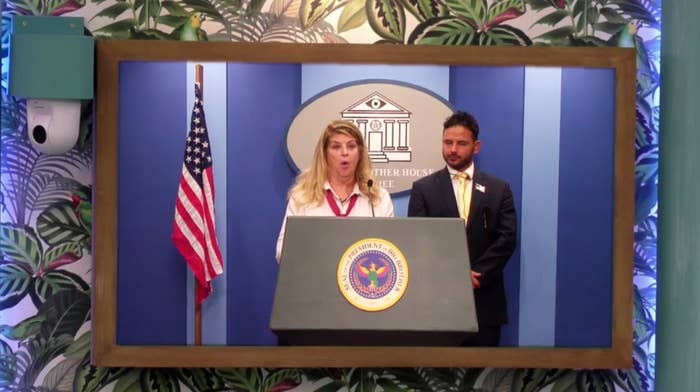 Kirstie Alley was appointed President of the house on the show's first day. Last night she announced a task where housemates had to construct a wall to protect the Big Brother house and prevent intruders from getting a "green card."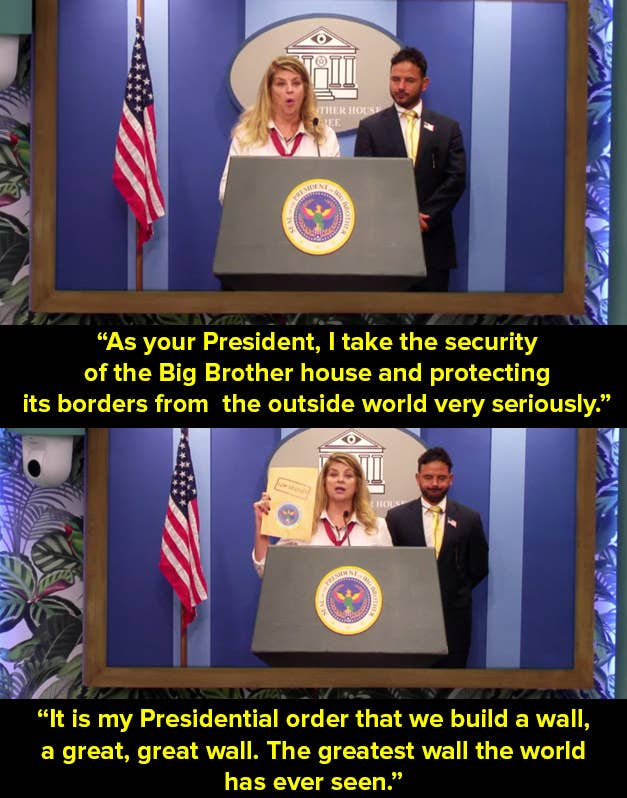 The housemates were then asked to build the wall in the garden, separating the house in two.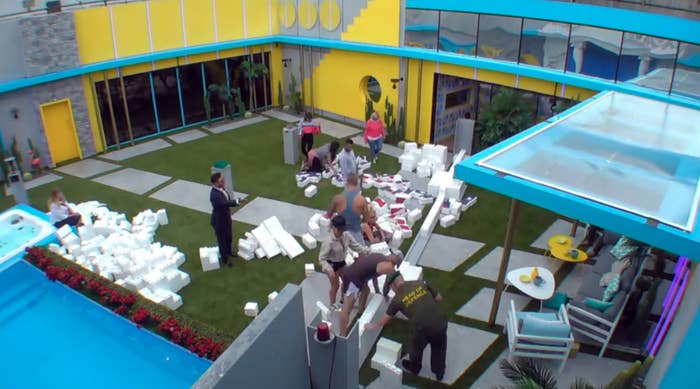 Natalie Nunn vetoed from building the wall, saying "This is not OK" and "It's so disgusting for me."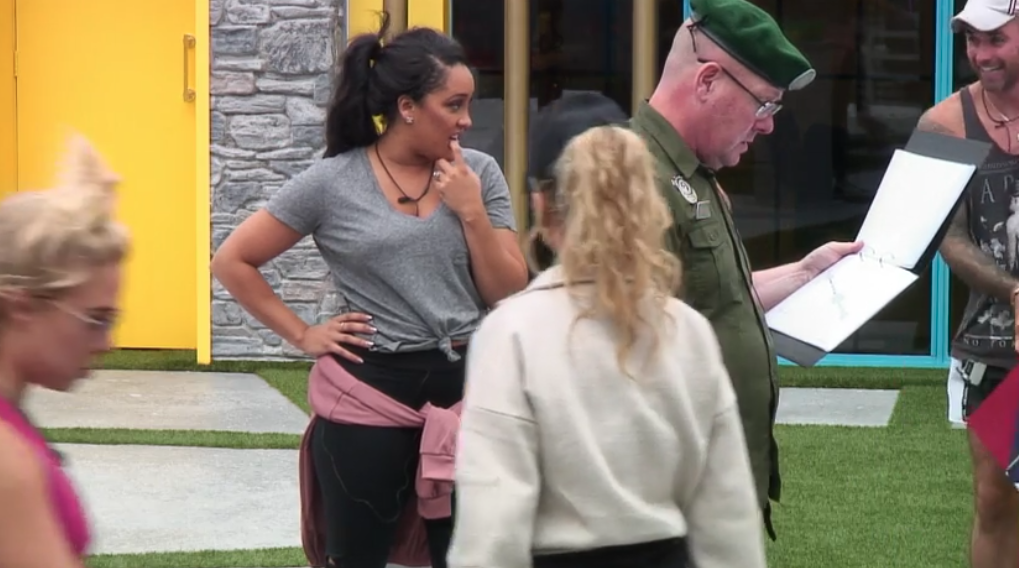 Housemates then dressed as border officials and paired up in order to monitor the wall and ensure that intruders did not collect the "green card."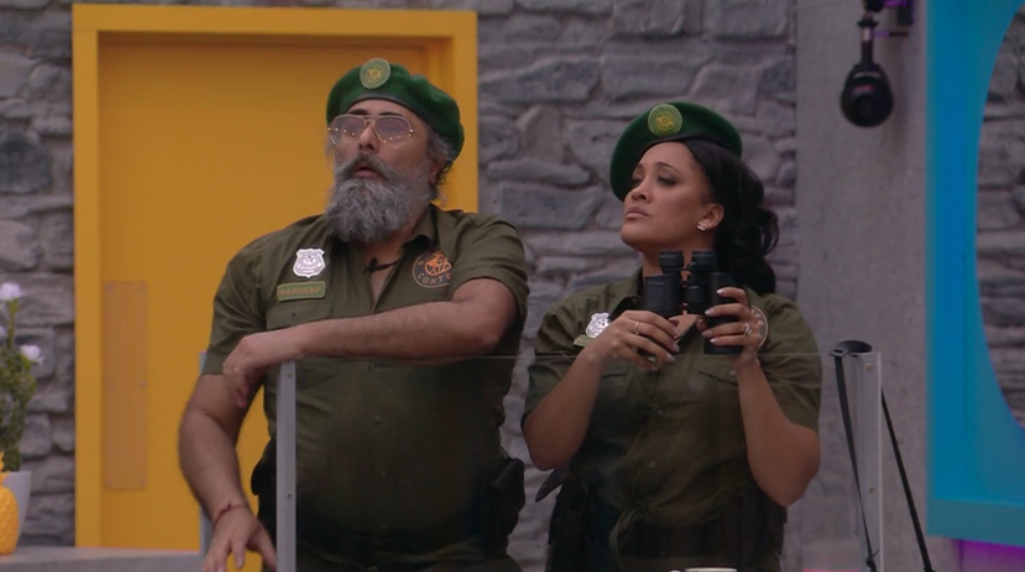 While monitoring the wall alongside Hardeep Singh Kohli, Nunn then made this "joke."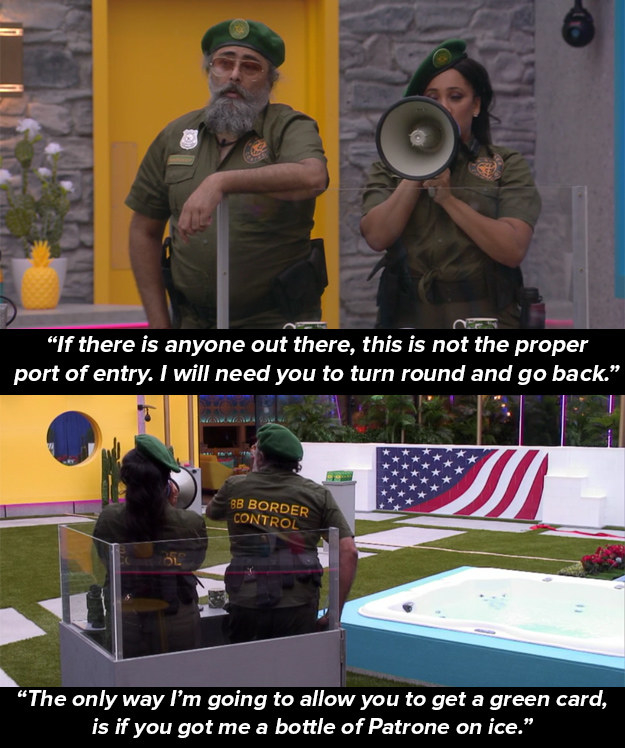 A member of the production team, dressed up as Trump, then jumped over the wall and got a green card before the housemates were able to stop him.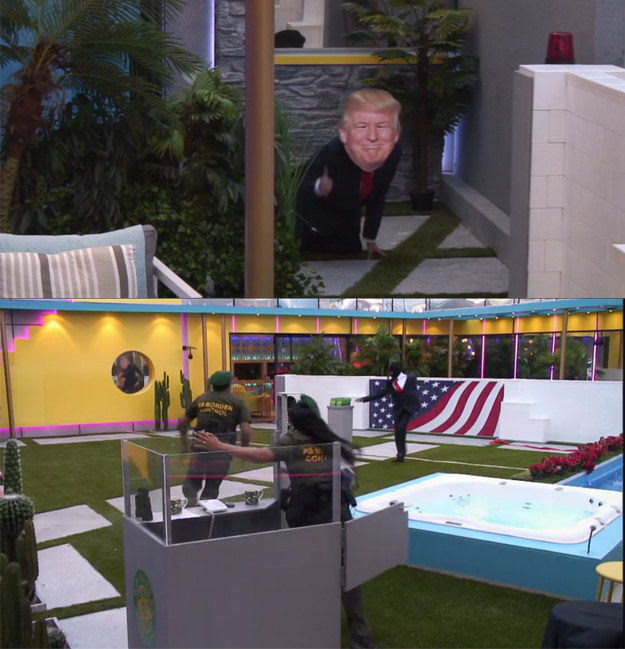 The challenge continued for the rest of the evening, with intruders dressing up as Melania Trump and the Queen and attempting to get cards.
A lot of viewers commented that the game made light of a serious issue, after hundreds of families were separated at the border between America and Mexico.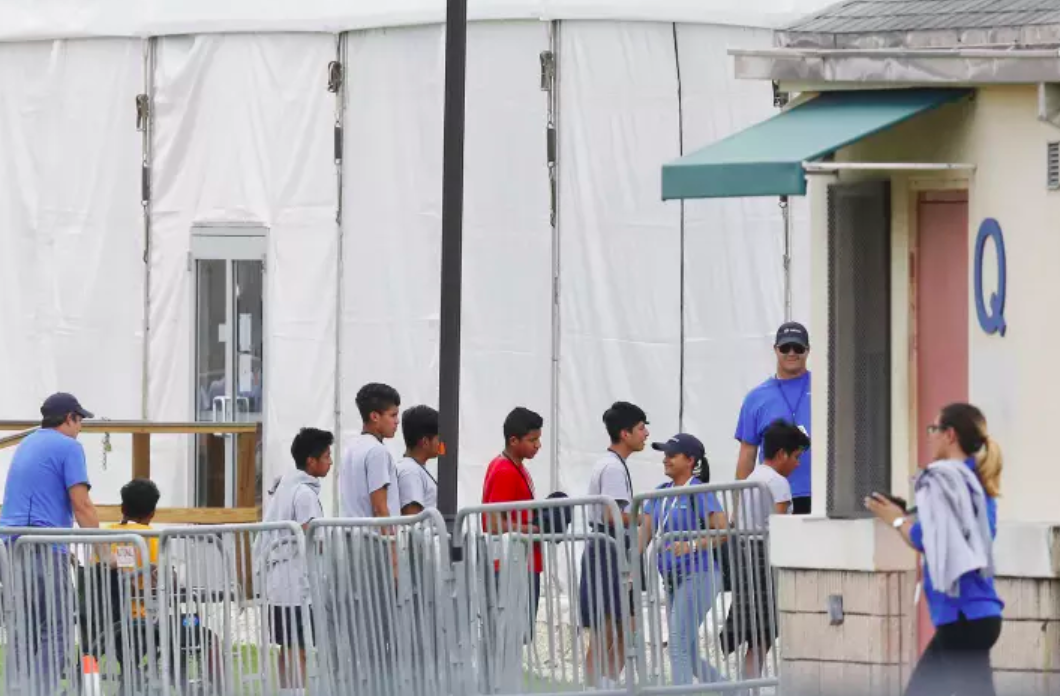 People said that it was making a "mockery" of people's lives and making light of a serious issue.
This isn't the first time the show has come under fire since launching last week. Over the weekend, one of the contestants, Rodrigo Alves, said the n-word twice casually to another housemate.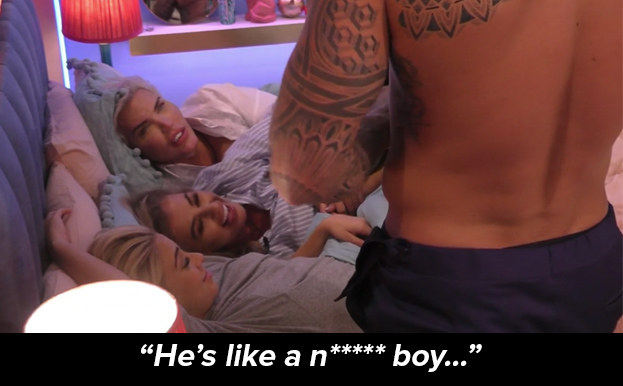 However, producers decided not to not remove him for the house, instead issuing him with a final warning. Many viewers said that this decision was the wrong one.
Celebrity Big Brother producers responded to BuzzFeed News in regards to Alves' comments and reiterated the statement in the tweet above. They declined to comment on the border wall challenge.