1.
When this random person just turned up.
This wasn't awkward.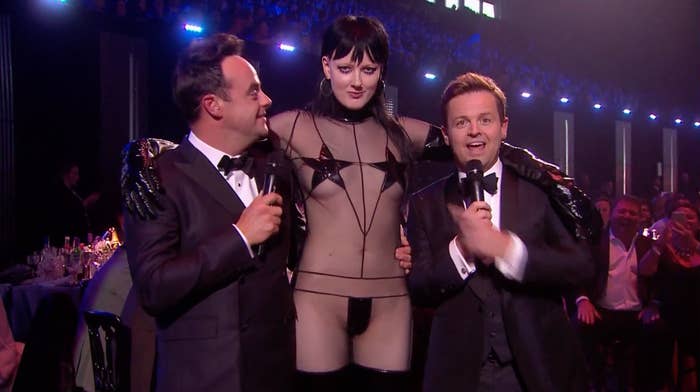 2.
Nope.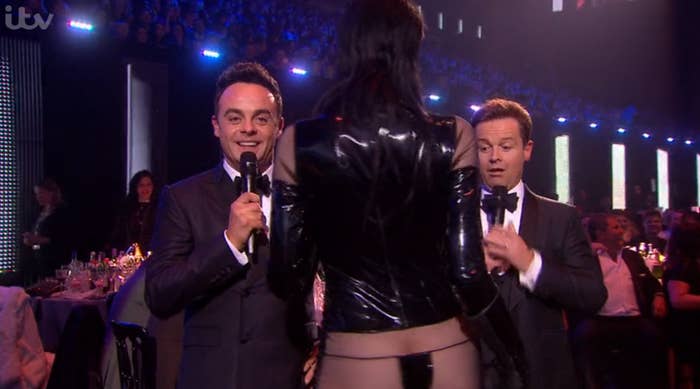 3.
Alan Carr then shared this delightful story.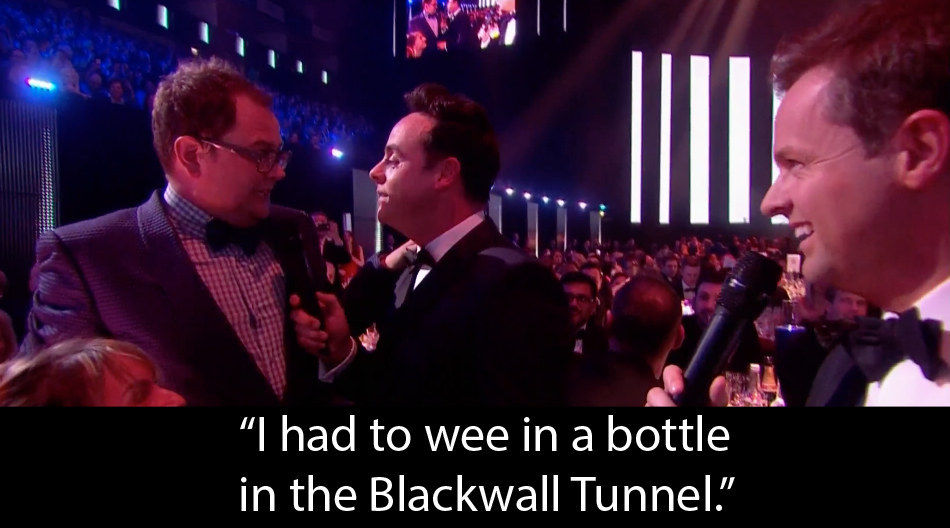 4.
Ant did a link "pretending" to wee.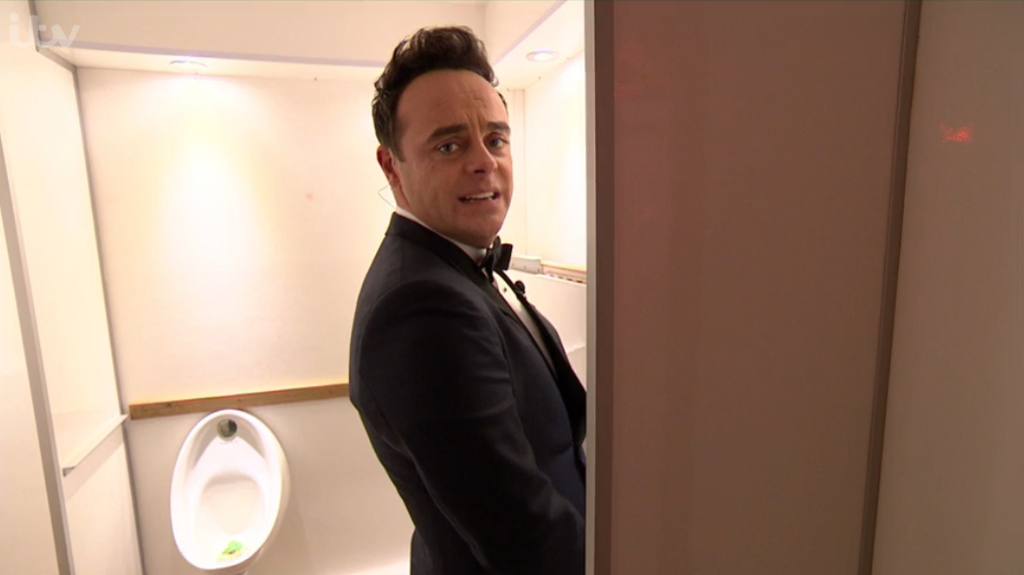 5.
Then Rat Boy and Girli did this behind Dec.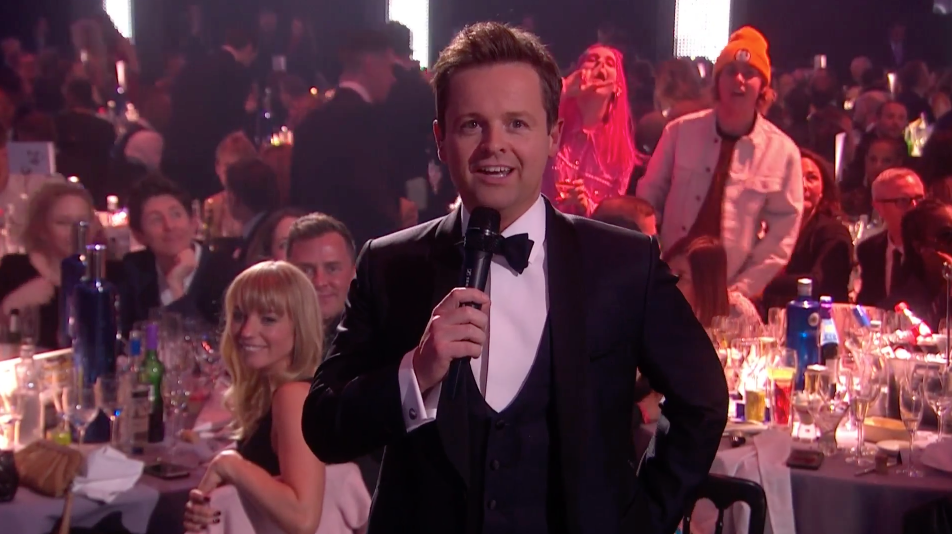 6.
Each artist had no idea where the camera was.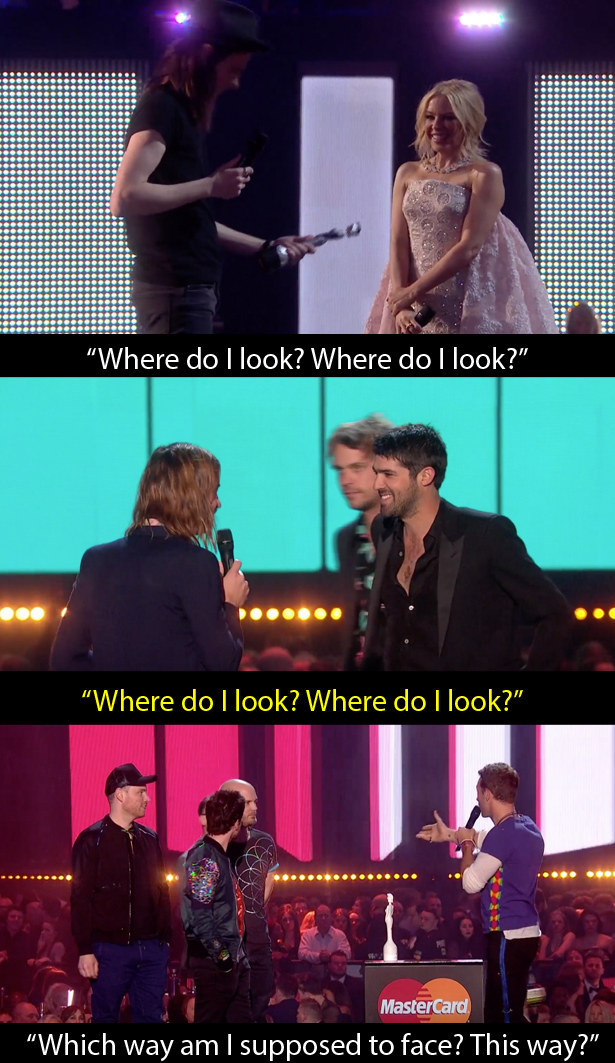 7.
Coldplay called Years & Years "the other one."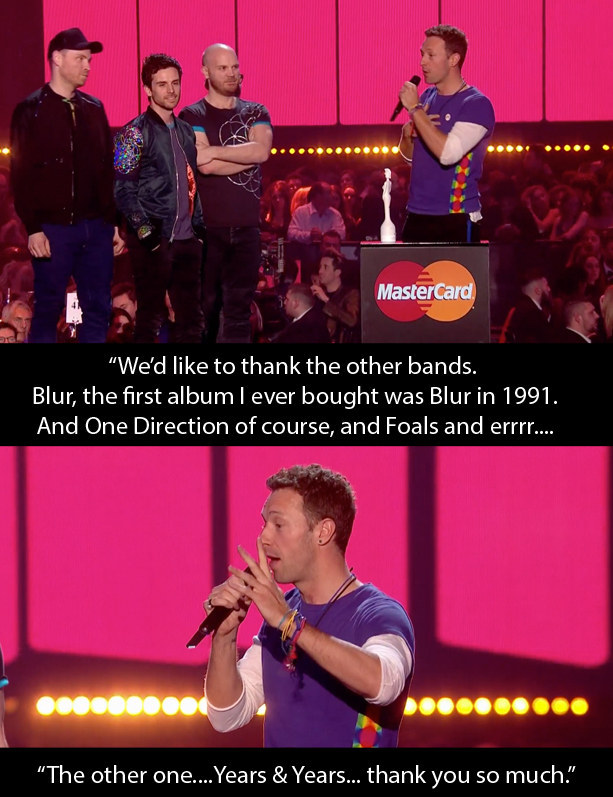 8.
Two different award hosts kept pointing off the stage to say hello to Keith Lemon in the audience.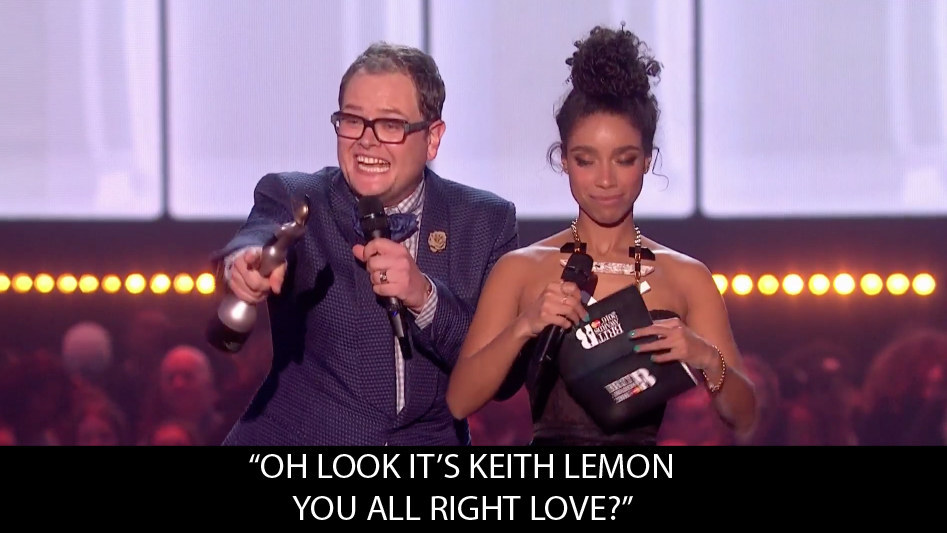 9.
BTW Leigh Francis (aka Keith Lemon) turned up to the awards ceremony wearing Pharrell's hat??!!??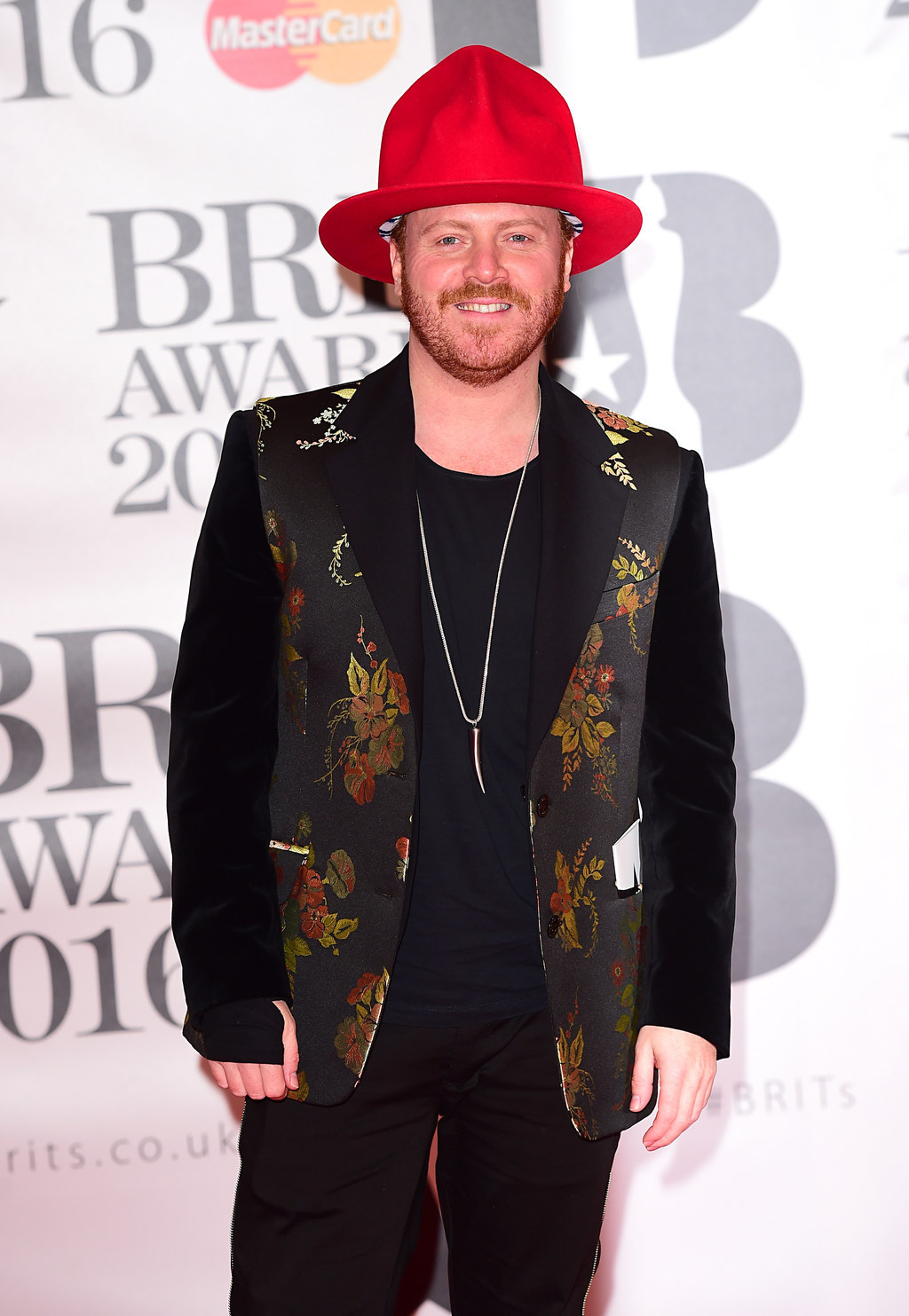 10.
And then One Direction won Best Music Video but only Liam and Louis were there. It was a bit weird compared with what it was like in 2014.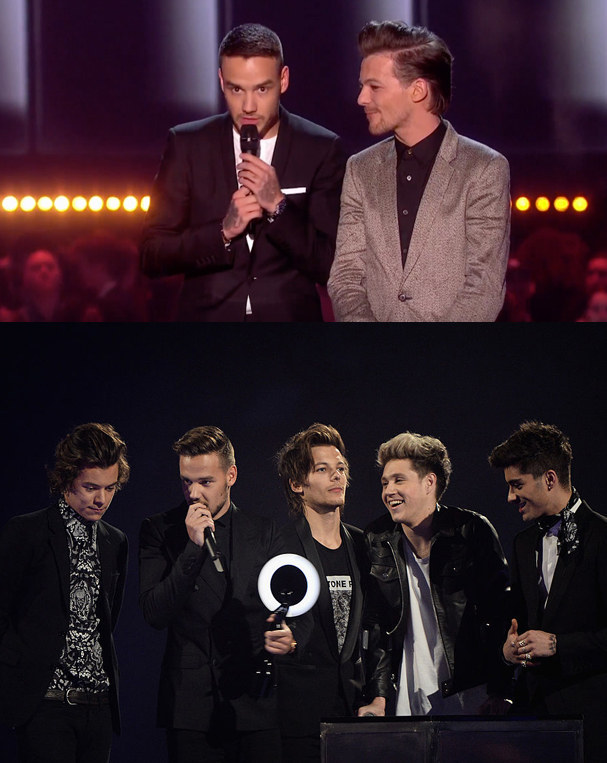 11.
It led to people doing this on Twitter.
12.
But the best bit of the evening was when Adele came up to pick up her third gong of the evening and swore.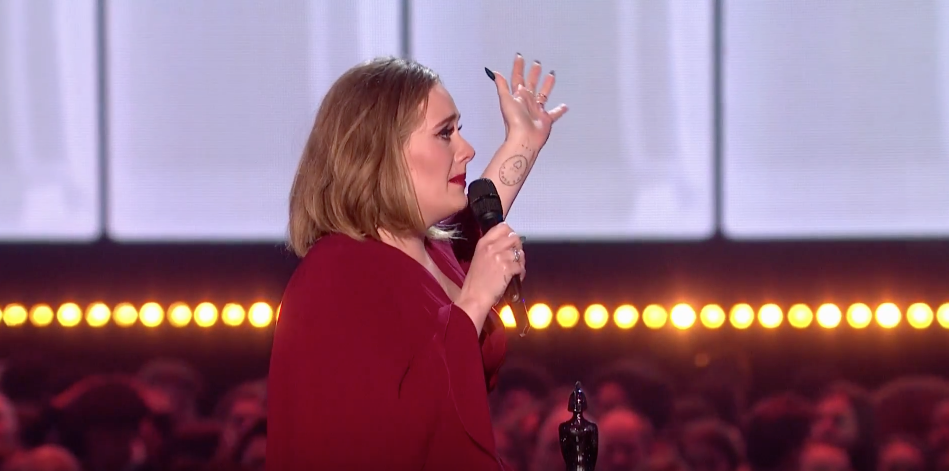 13.
And ITV bleeped nearly every single thing that Adele said with the exception of her saying the word "FUCK".
And Dec's face was absolutely priceless.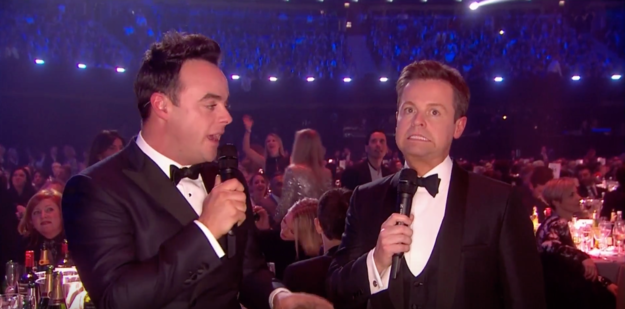 It was all better in the '90s, wasn't it?