The Voice Of Bert Says It's "Wonderful" That People See Bert And Ernie As Being In A "Loving Gay Relationship"
Frank Oz has changed his view after speculation that the Sesame Street characters were gay, tweeting: "I have now learned that many view them as representative of a loving gay relationship. And that's pretty wonderful."
So, I don't know how much you have been following this, but there has been a lot of debate recently about whether Bert and Ernie from Sesame Street were, in fact, a gay couple.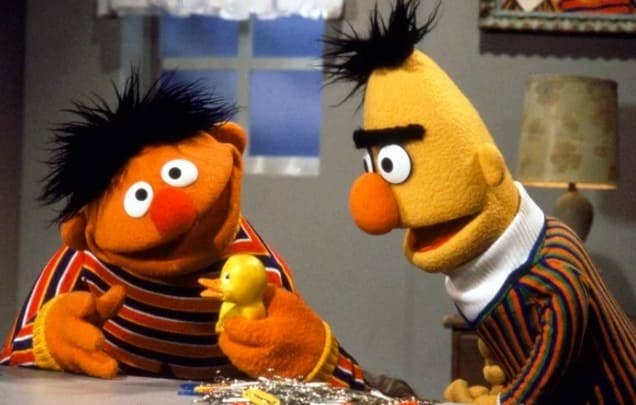 The debate has been going on for some years, but earlier this month, in an interview with Queerty, Sesame Street writer Mark Saltzman told the publication that the characters were written as if they were a "loving couple".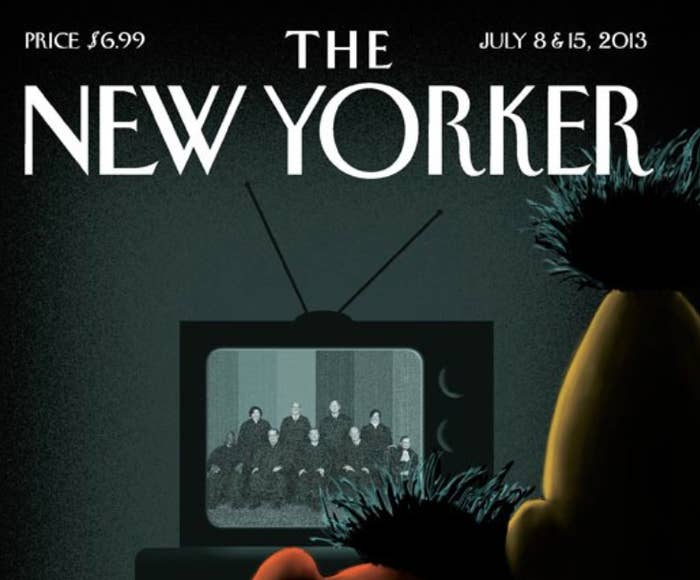 Sesame Street also issued this statement (which was later deleted) about Bert and Ernie's sexuality, saying: "they remain puppets, and do not have a sexual orientation."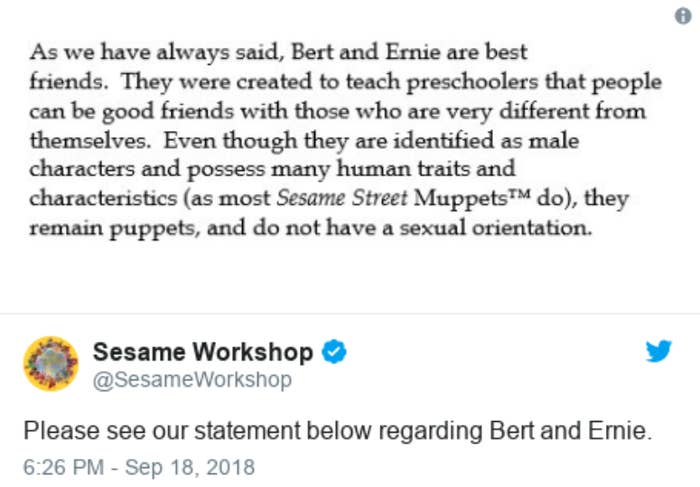 Frank Oz has been talking about Bert and Ernie on Twitter. Oz helped create Bert and Ernie alongside puppeteer legend Jim Henson and voiced Bert in Sesame Street for nearly 30 years.
When the Queerty interview was published, Oz tweeted about Bert and Ernie, saying: "Does it really matter? ... There's much more to a human being than just straightness or gayness."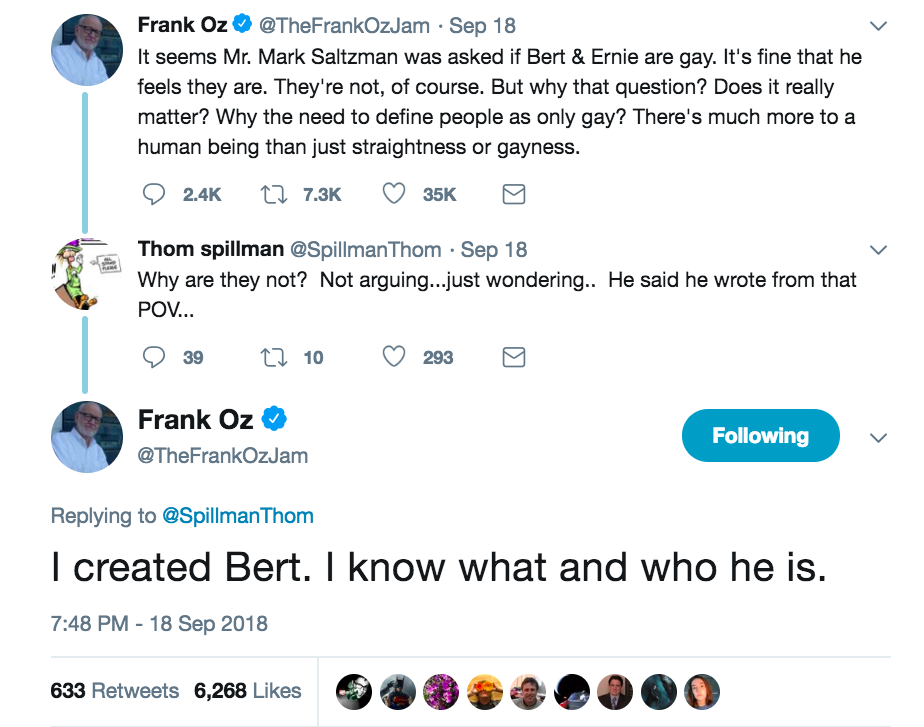 This led to a debate. Many people highlighted that while sexuality isn't a defining characteristic, onscreen representation plays an important part in validating people's sexuality (especially when they are growing up).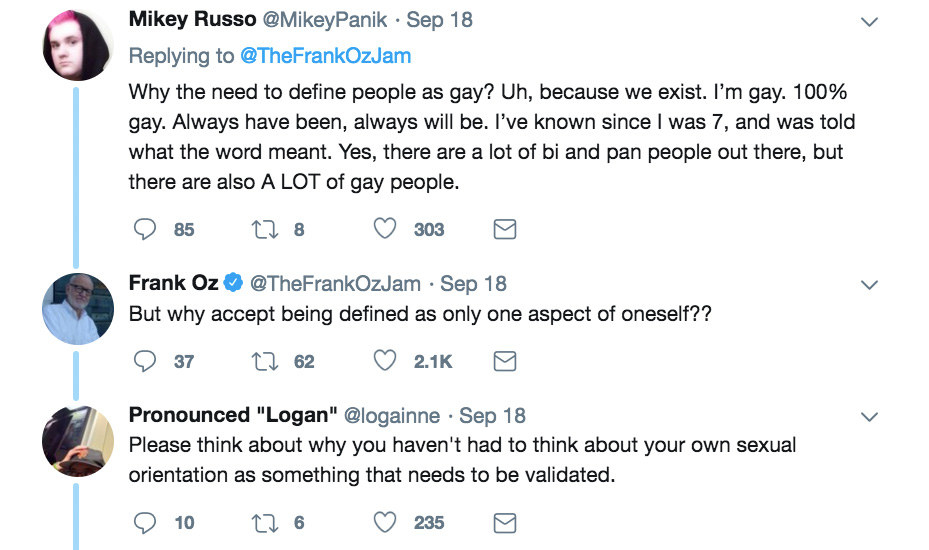 Oz started to see their point of view, responding in this conversation: "I have not had to think about my own sexual orientation as something that needs to be validated. Thank you for writing that. It must hurt."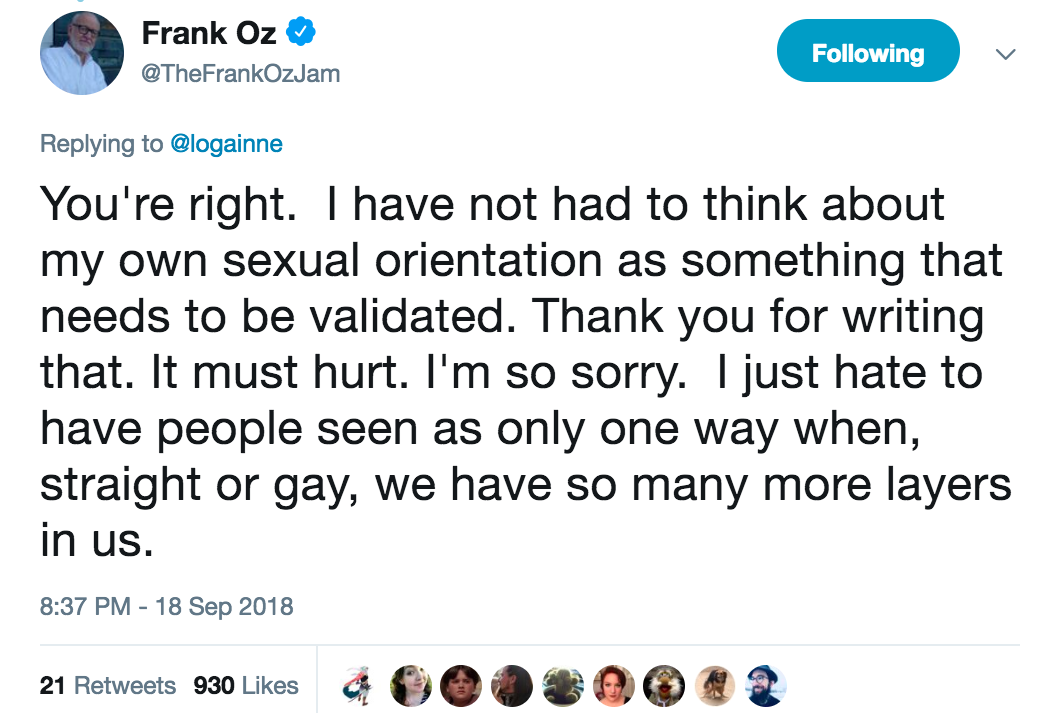 And yesterday, a full week after his first tweet, Oz said he thought it was "wonderful" that viewers regard the characters "as representative of a loving gay relationship."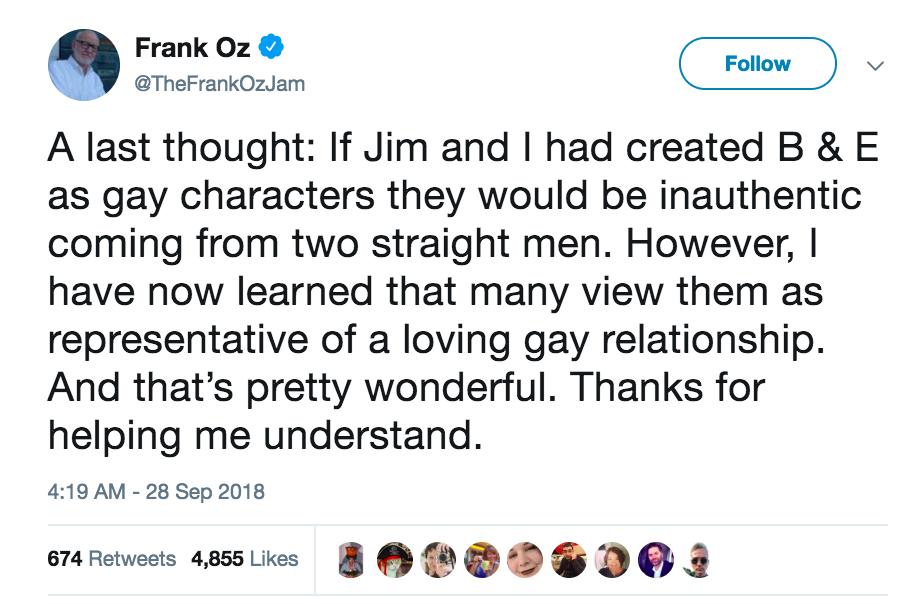 And he defended himself against comments that he had backpedaled on the issue.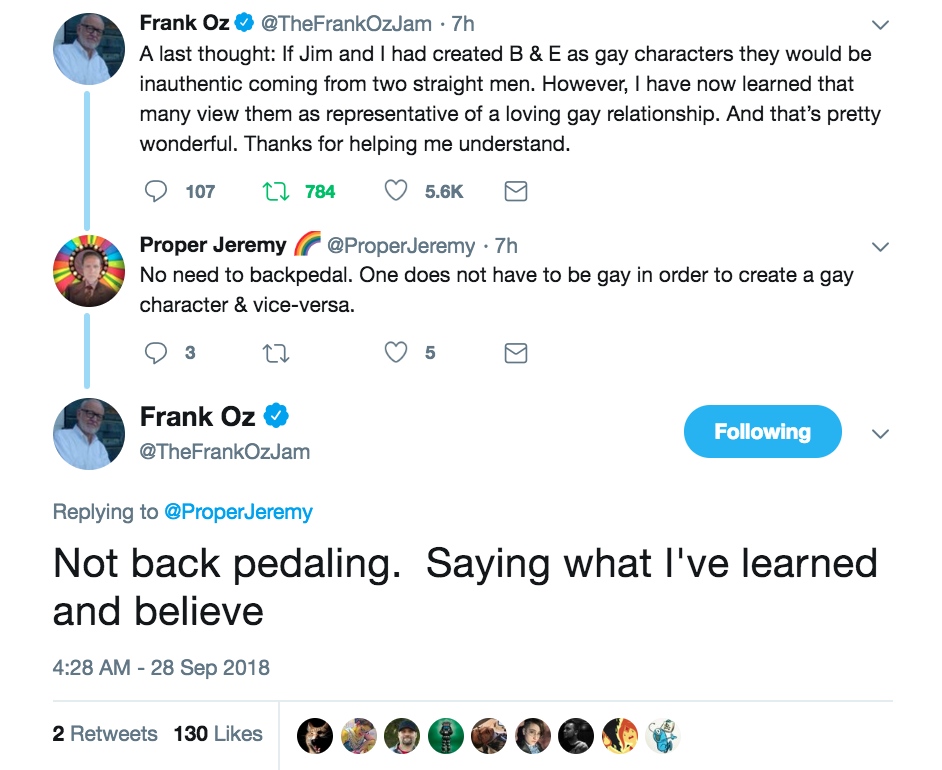 So while he may not see them as a gay couple, he understands and values why other people might ❤️😍🏳️‍🌈.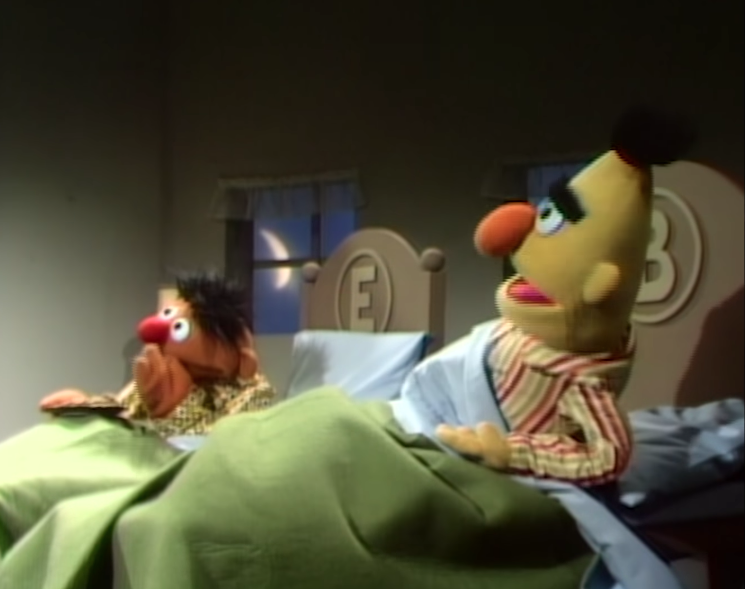 Oz has been contacted for further comment.