Liam: one of the most engaging, loveliest, hard-working bakers in the goddamn tent this year.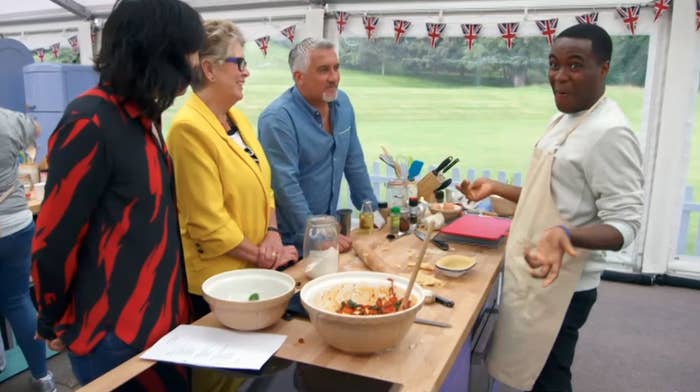 For example, in the very first Signature Challenge, an apple crumble cake was inspired by his sister.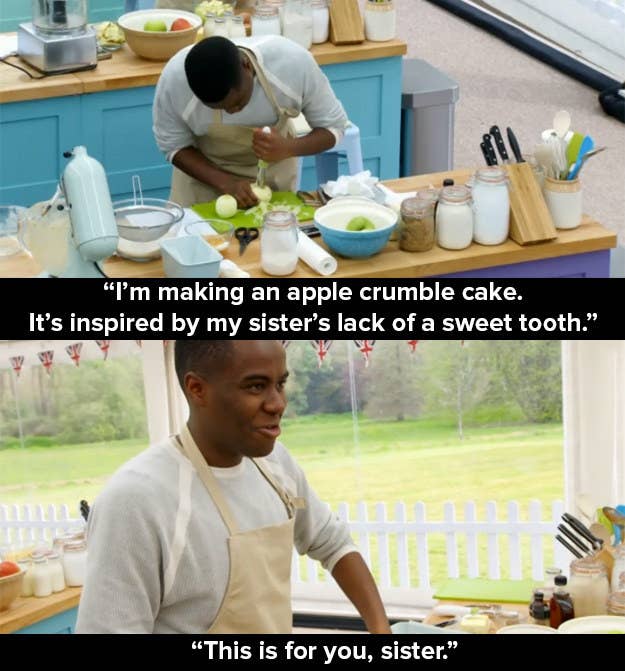 Later that episode he made a pancake illusion cake, which included some of his mum's favourite things.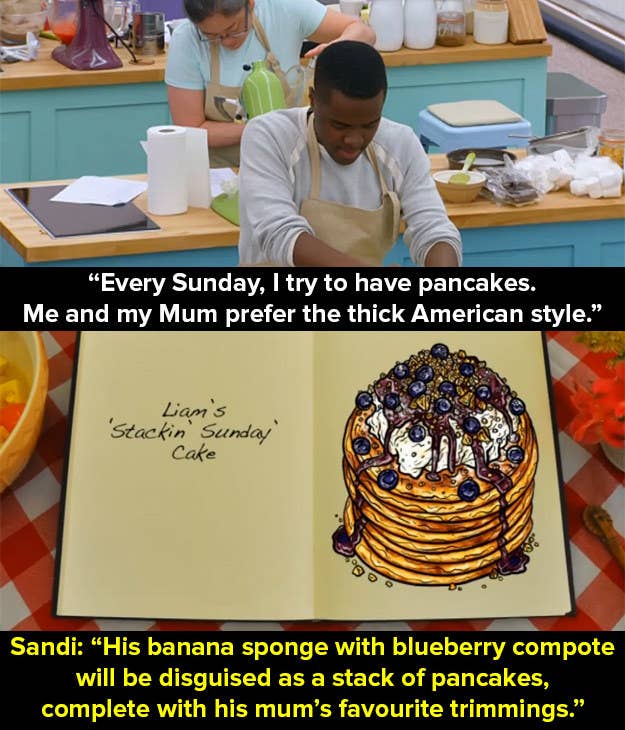 In the biscuit Showstopper challenge, he incorporated honey, ginger, and lemon into his gameboard bake. This was a sweet dedication to his nan.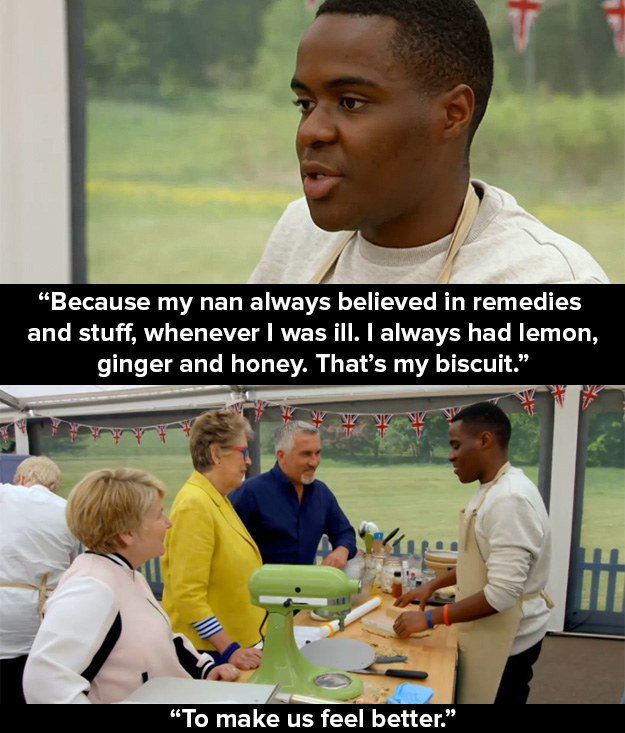 And during bread week, he didn't know what a toasted teacake was so he made a Jamaican Easter bun as a homage to his nan's heritage.
It also led to some of the best banter this series.
And of course there was his nan's recipe for his pie Showstopper, which got a fantastic review by Paul – leading Liam to shout this:
Also, in this week's Showstopper, he made a sfogliatelle and displayed it in a box with fake ice for this very sweet and meaningful reason: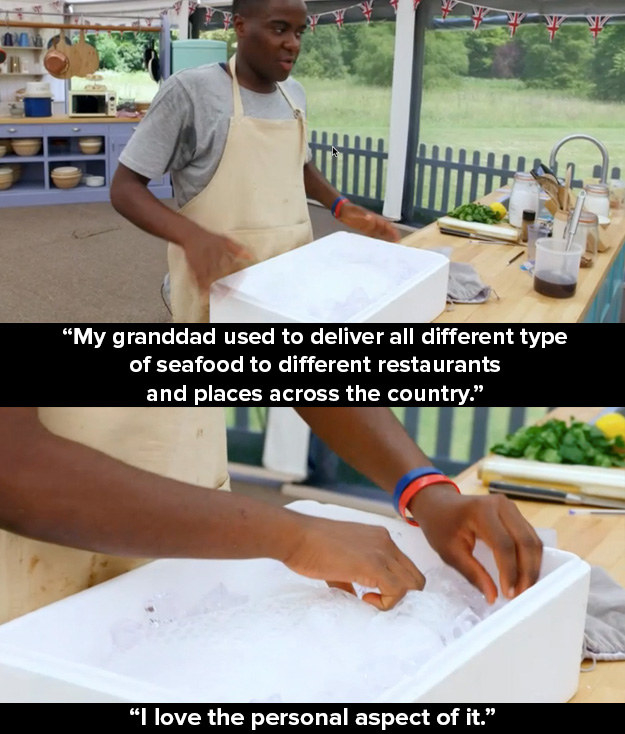 He does this for his friends as well. There were his caramel biscuits, which were tested by a close friend before he arrived in a tent.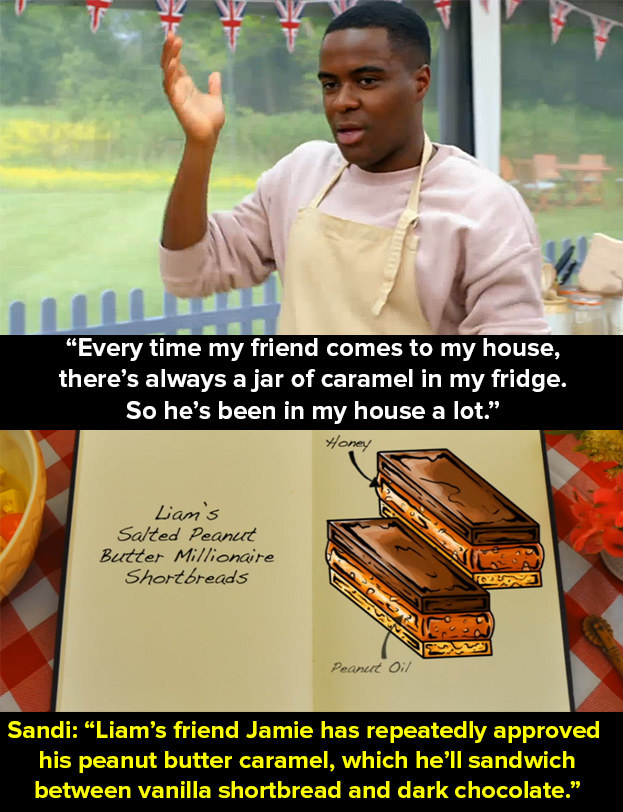 Then there was the revelation that he loves to drink chai lattes with his friends at university, which he then incorporated into a trifle.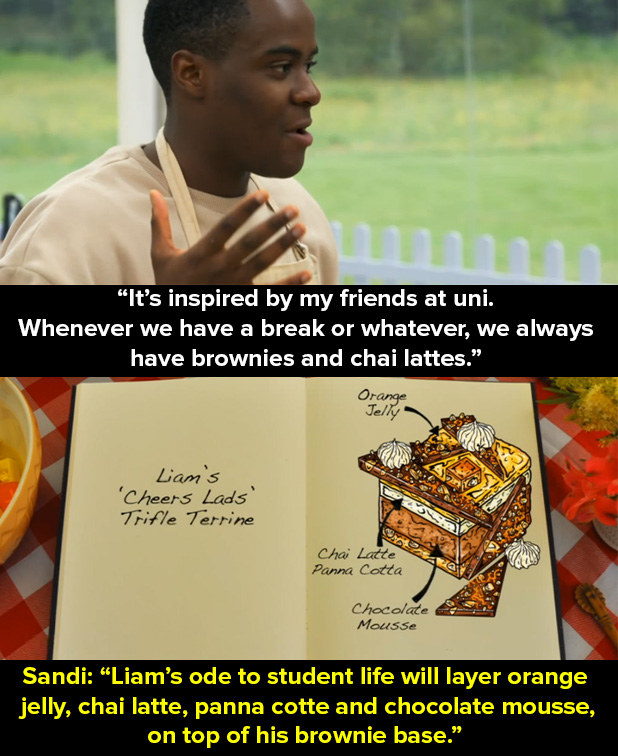 Even when he made a cannoli that reflected his personality, he used his friends as an inspiration.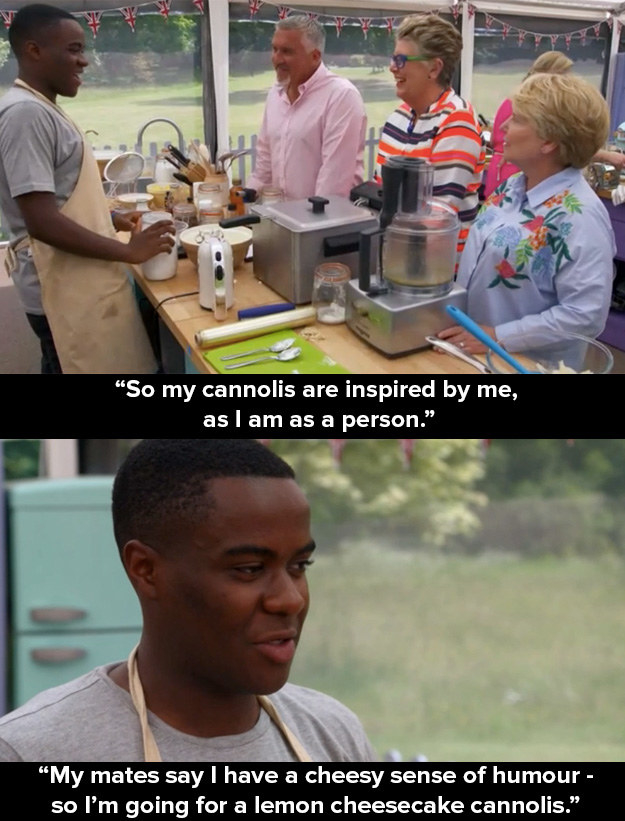 And then some of the filling for one of his cannolis was marshmallow and chocolate, which led him to say this about his dad.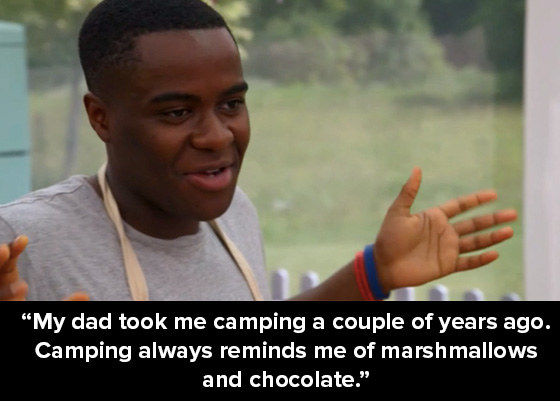 Liam, we all love you. <3