Just so you know, the Bake Off bakers from over the years have been living their best goddamn lives.
1.
Selasi is currently travelling in Peru, and it looks like he's having a wonderful time.
3.
Meanwhile, please enjoy this photo of Andrew as a Christmas pudding, sat on Selasi's knee.
4.
Their bond is so strong.
6.
Andrew Smyth and Val also went to Louise's wedding, which led to this amazing Ed Sheeran dance together.
7.
Val is obsessed with Sheeran. She missed seeing him during the BBC's Comic Relief fundraiser, resulting in this rather devastating tweet and photo:
But then she made this heartfelt video about love and music while brushing some sausage rolls.
And Ed Sheeran finally responded with this tweet: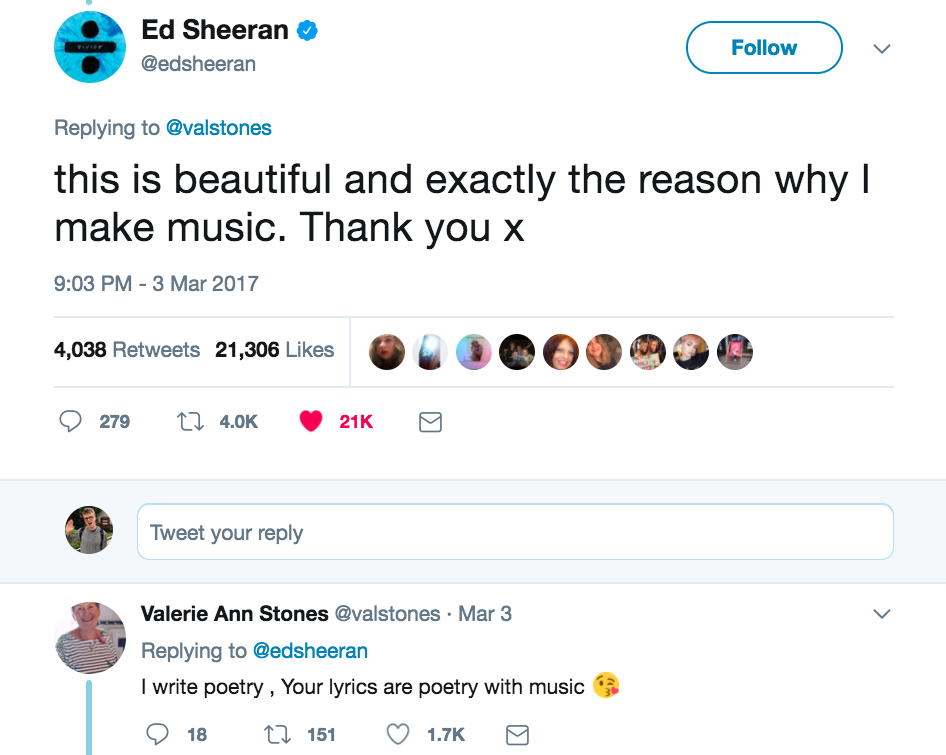 8.
Yan has been sharing some of the fan art she has received, including this piece parodying the scene where we saw her race with her scooter.
9.
Then there is the friendship between Bake Off's Liam and Flo, highlighted in this tweet.
10.
And just look at Julia posing on the beach like a pro.
11.
Here's Flo losing herself to focaccia.
12.
And here's Julia and Flo together, which is joyful.
13.
Another Bake Off favourite: We found out at the end of one series that Norman was writing an autobiography.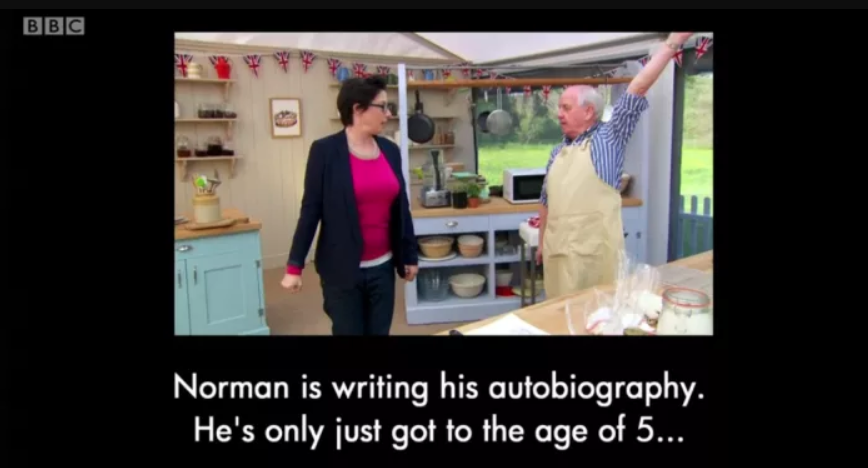 In case you didn't know already, he self-published it.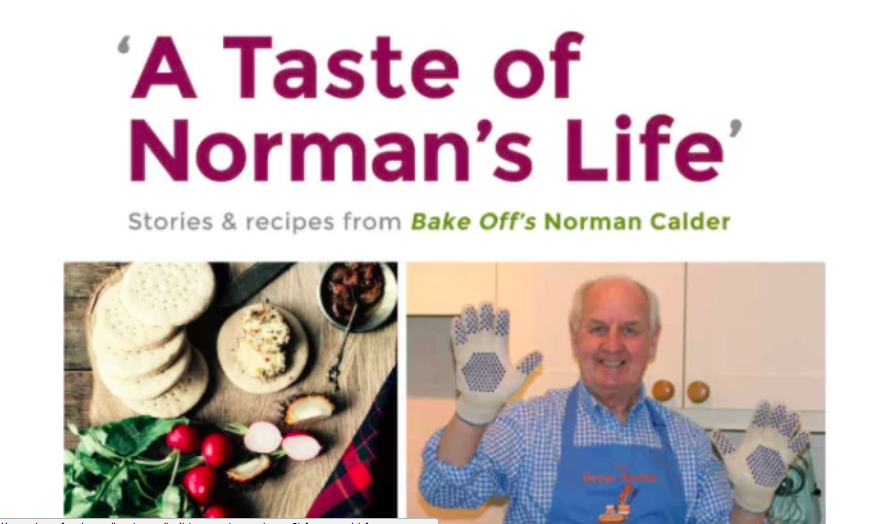 And I will never forget this tweet of his.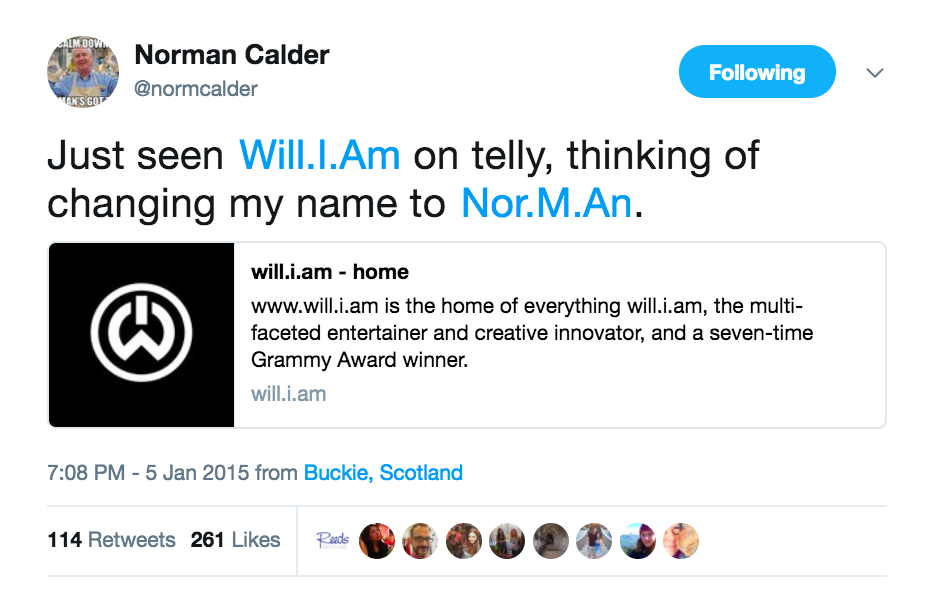 14.
Here was the scene when Nadiya's family and friends turned up to watch her documentary The Chronicles of Nadiya.
15.
Meanwhile Tamal caught the flowers at a mate's wedding.
16.
He's also got a new Channel 4 series on the way, but for some reason Nadiya and Tamal haven't done their own show together yet. Imagine how good that would be.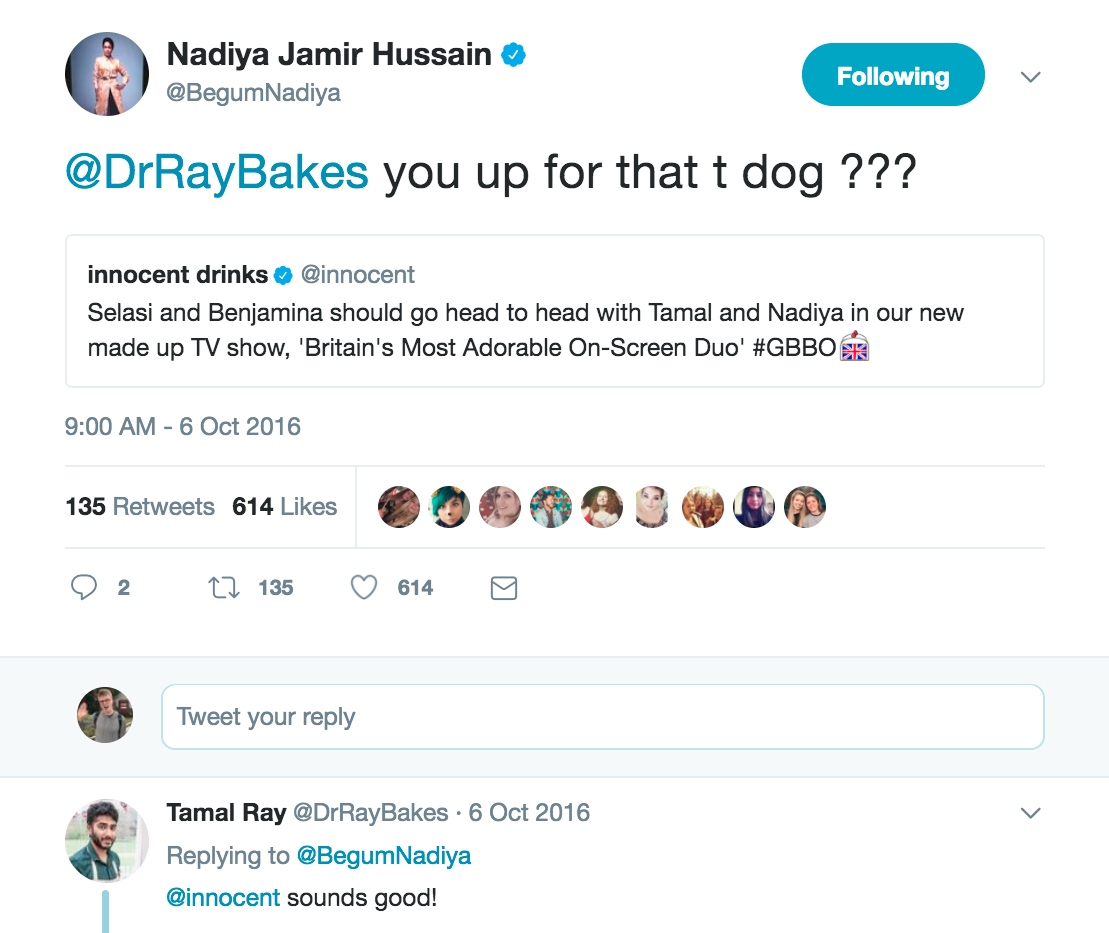 17.
Here's a party featuring Bake Off's Chetna, Jordan, Kate, Luis, and Nancy.
18.
Here's a photo showing the height difference between Mat and Nadiya, taken when they hung out together.
19.
Bake Off: a competitive show about cake, but also a wonderful show about friendships.