So tonight was the Bake Off final of Series 9, which featured Ruby, Rahul, and Kim-Joy competing for the title.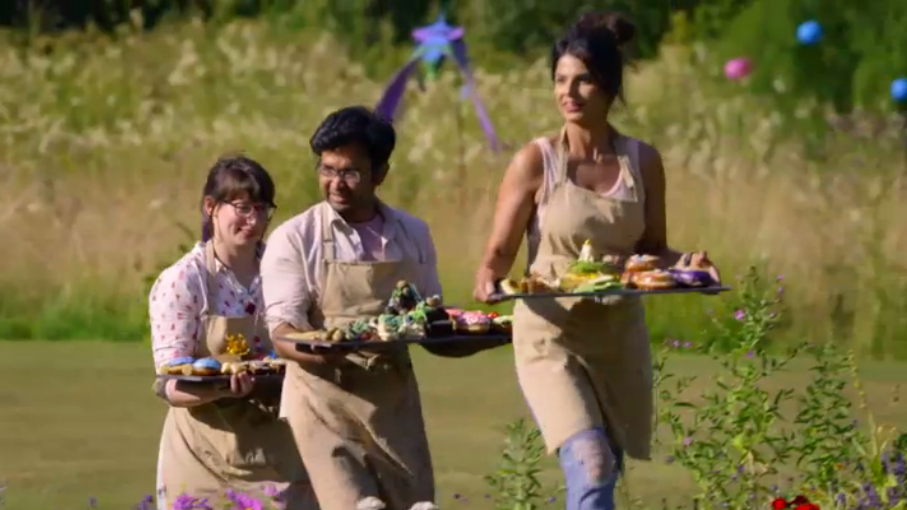 However, the final surprisingly contained a bit of controversy. There were concerns that the week's technical challenge, where the bakers had to bake pitta bread using a fire pit outdoors, was deemed to be cooking and not baking.
All of the bakers found the challenge frustrating and were not used to using an open fire.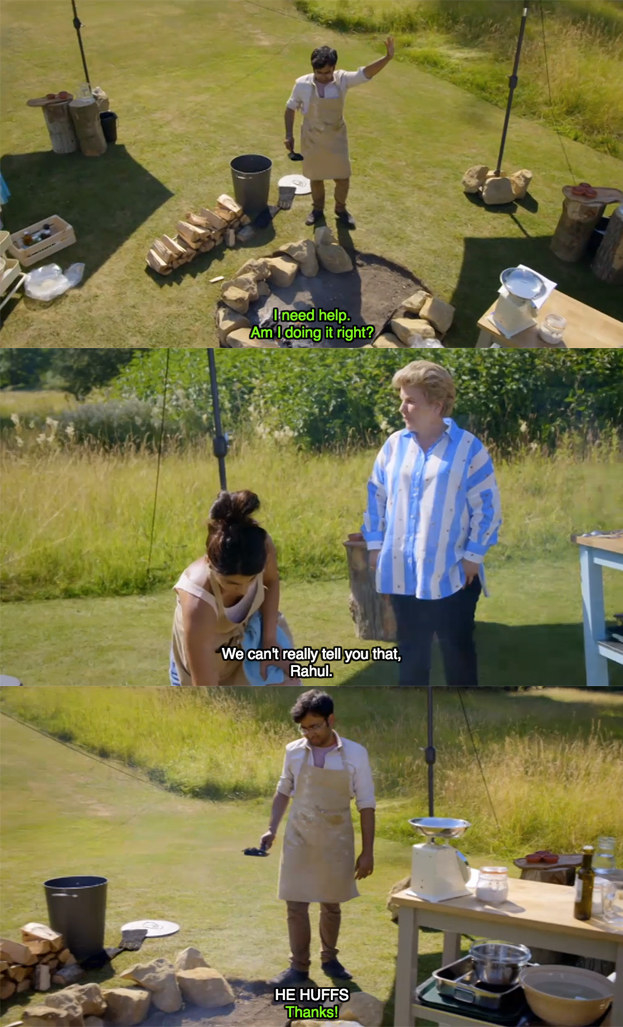 And a lot of viewers shared concerns.
Then, during the Showstopper Challenge, glass on Rahul's workstation exploded due to the heat in the tent.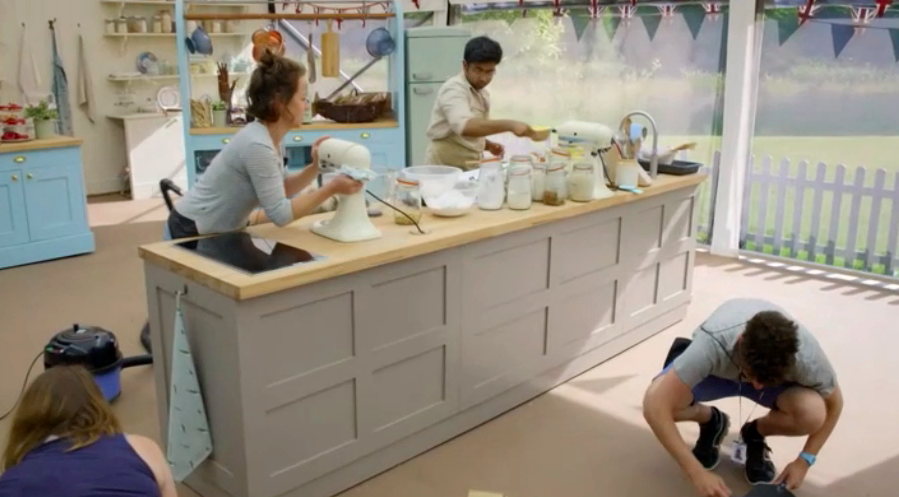 His confidence was clearly knocked, even though he was later granted an additional 15 minutes to compete. As glass could have landed in his bake, all of it had to be thrown away.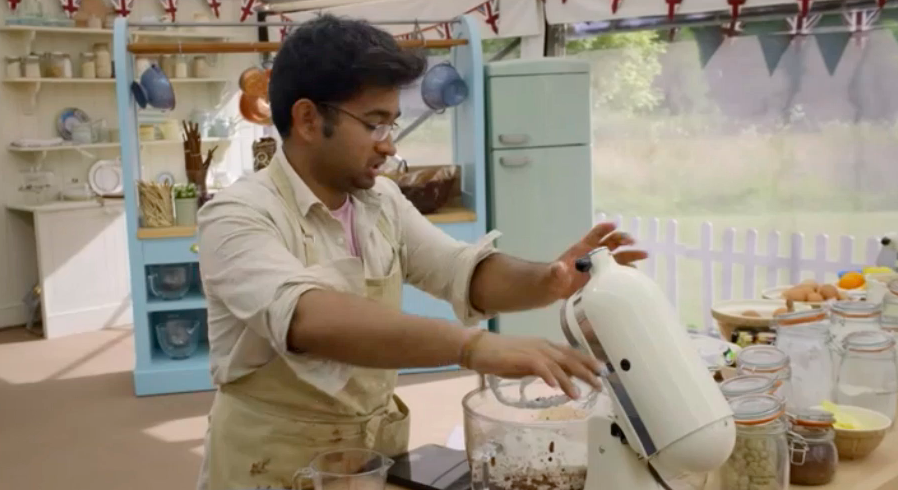 You might be wondering why there is no air-conditioning on Bake Off, considering that the show is the most watched British show. It has been a problem this series. During Cake Week, many bakers struggled making their chocolate collar cakes because of the conditions.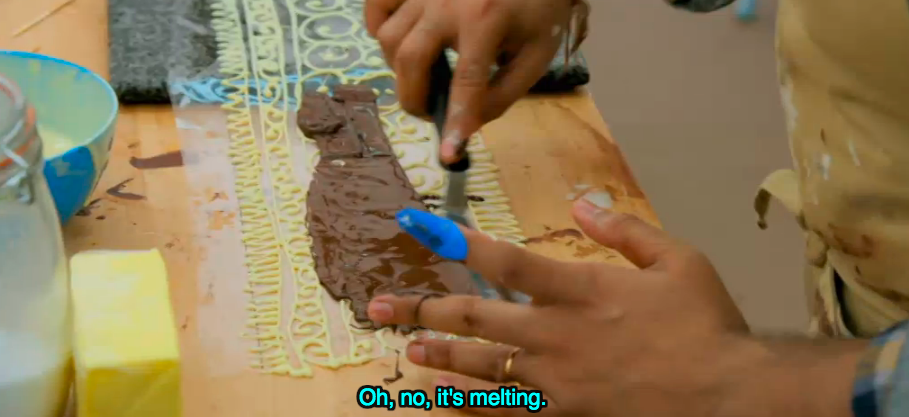 There were also similar problems during Patisserie Week last year, when the bakers had to make meringues.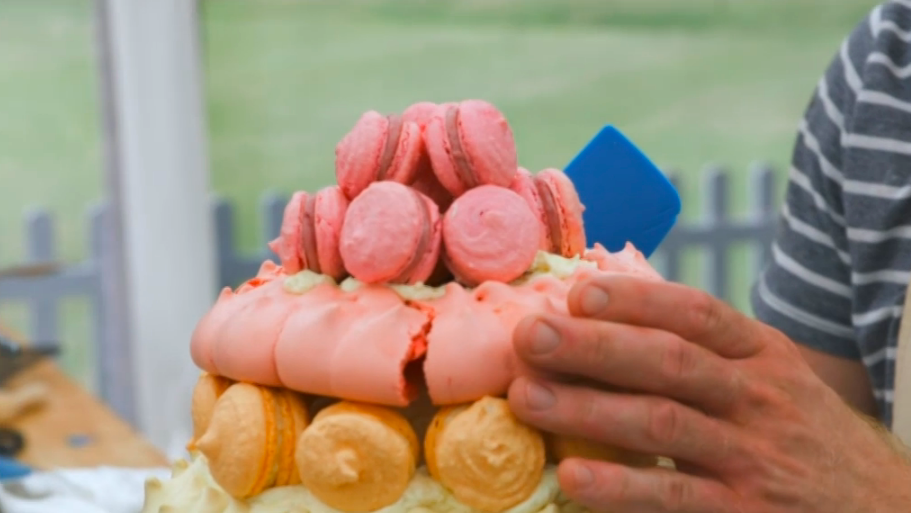 Previous bakers have spoken out about the heat.
Broadcast, the media magazine, asked Bake Off about the heat during a behind-the-scenes feature. They said that they can't use fans and heaters due to potential noise.
"Inside temperatures can range from -6°C to 38°C, but fans and heaters are too noisy to use. And then there's the fact that it is a studio with windows.

"If it's raining and cold, the plastics on the inside windows are down, but if the sun comes out, it blazes and we have to put scrims on, otherwise everything outside turns white," says series producer Jenna Mansfield.
Bake Off and Channel 4 have been also contacted for comment about this but did not respond in time of publication.
Looks like there are no comments yet.
Be the first to comment!