Adele Has Said That The Reaction To "Hello" Has "Blown My Mind"
In a TV interview to be screened on BBC One this Friday, the singer also said that her performance on the hugely popular Sarah Palin episode of Saturday Night Live resulted in her dominating the charts and sweeping the Grammys.
Adele has said appearing on Saturday Night Live when Sarah Palin hosted the show helped her break America.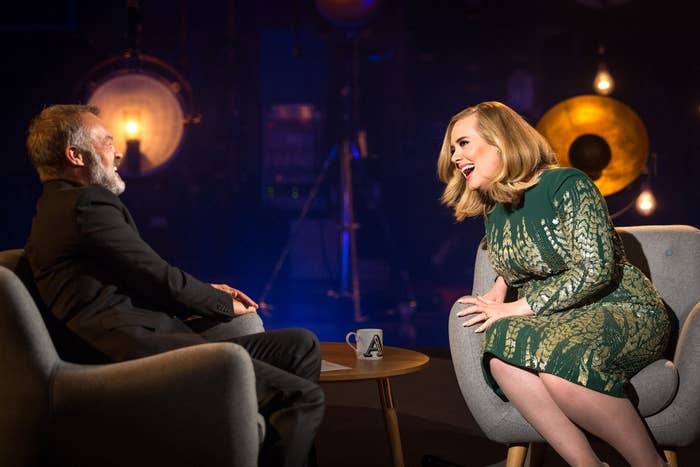 In an interview with Graham Norton that will be shown on BBC One on Friday evening, Adele said:
The week I was doing [Saturday Night Live] it was meant to be a normal week but the week after, Sarah Palin was supposed to do it. Because something came up in the campaign, she came and did the week I was doing it with Josh Brolin.

So it was one of the most watched SNLs ever and then it was two weeks before the Grammy ballot, which is when people decide what songs they want to maybe nominate, so, like, literally the stars aligned for me. And then the album shot to No. 1 on iTunes I was nominated for a Grammy and I won one. I mean it was a joke. It was a joke.

All thanks to Sarah Palin. HAHAHAHAHAHAHAHAHAHA.
She also said the reaction to her comeback single "Hello" and the TV advert that announced the song "blew my mind".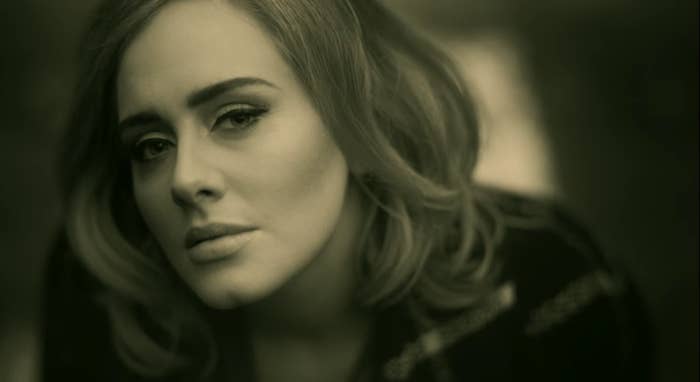 She said:
It's insane. I was hoping people would like it and I kind of knew that my hardcore fans would be into it, but the general reaction to it blew my mind. Like, really has.

You know what, I did an interview the week before, I don't think it is out yet, and I was like, 'Oh, I don't know how important the internet is for this campaign.' The last time I released an album there was no Twitter, no Instagram, that's how drastic it was. It was years ago that I was released an album. After that advert I did, that went viral, I really underestimated the power of the internet and it has really blown my mind.
Adele also said that unlike with previous albums, she will be more guarded about what the songs in 25 mean.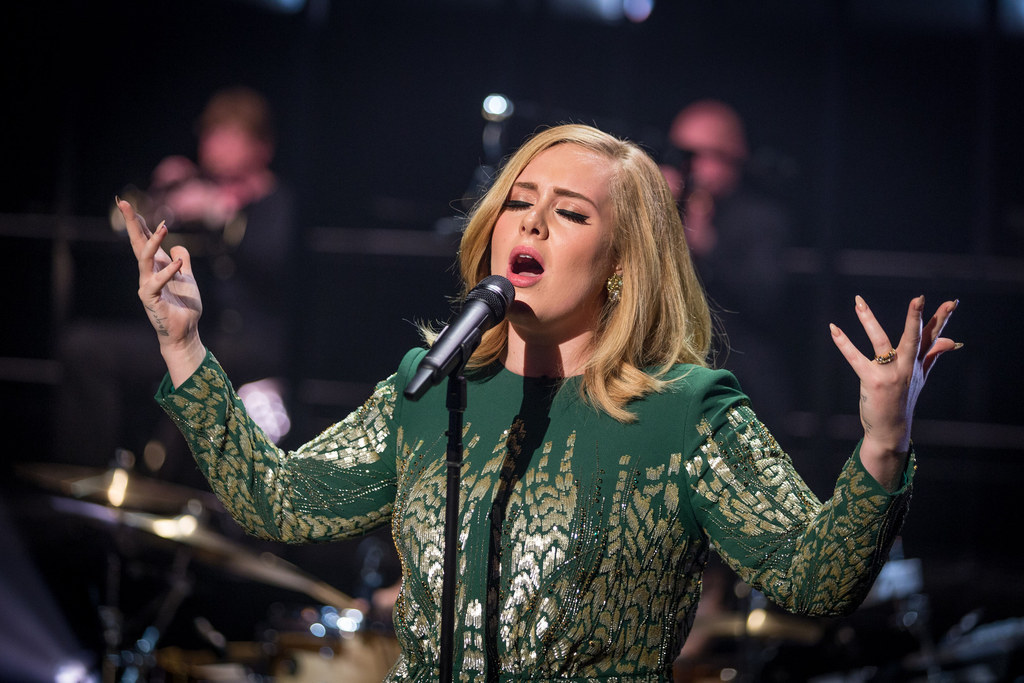 She said:
I was so open about what the songs were about before and I hurt people's feelings with that a little bit, being so honest, and being a bit more immature then than I am now. 'I don't care, he broke my heart, whatever,' and stuff like that. So I felt quite bad about that.

I have a lot of different things going on now. I have a family that I love and I am a lioness, I want to protect them. I also want people to interpret these songs how they want to rather than me shoving it down their throats.

[in a jokey voice] This one is about the time I, like, punched him and went running down Oxford Street HAHAHAHAHA.
Adele at the BBC will be on BBC One this Friday at 8.30pm, followed by an extended programme on BBC iPlayer and the BBC Red Button.