Many people have been praising Newsround, the BBC's news show for children, for its coverage of the Manchester concert attacks, which included a guide for kids who were concerned about the news.
As well as its usual bulletins on the CBBC channel, aimed at 6- to 13-year-olds, the long-running show has been sharing animations about the story on social media.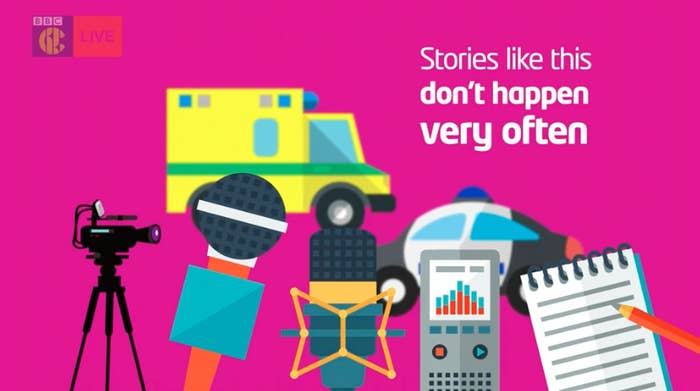 Their coverage has resulted in thousands of retweets.
"I think today has been enormously challenging," Lewis James, Newsround's editor, told BuzzFeed News. "It's hard to think of anything that can be more challenging than trying to explain to children about this attack, really. An attack that specifically seems to have targeted children and young people."

He said the key was to provide an "honest reassurance" to children.

"We can put this event into context, because children can think very literally about something and they can equate events that have happened in a different town or city very directly with their own lives and worry about it impacting their own lives," he said.
"And we can say to them: 'Yes, this is horrific, it is absolutely horrific, but it is outside the norm. This is unusual. The reason it is in the news is because it is an unusual event and that something like is very unlikely to happen to you or someone that you know.'
"And we can provide reassurance, but we can only do that, I think, if we are honest with our audience and with children. And so, we do provide the facts of what has happened and hopefully in a gentle way, in a way that doesn't upset them, but can help provide the context and for them to understand it, and thereby be reassured."
Newsround specifically did not show graphic images from the attack – and used illustrations to show what had happened at the concert.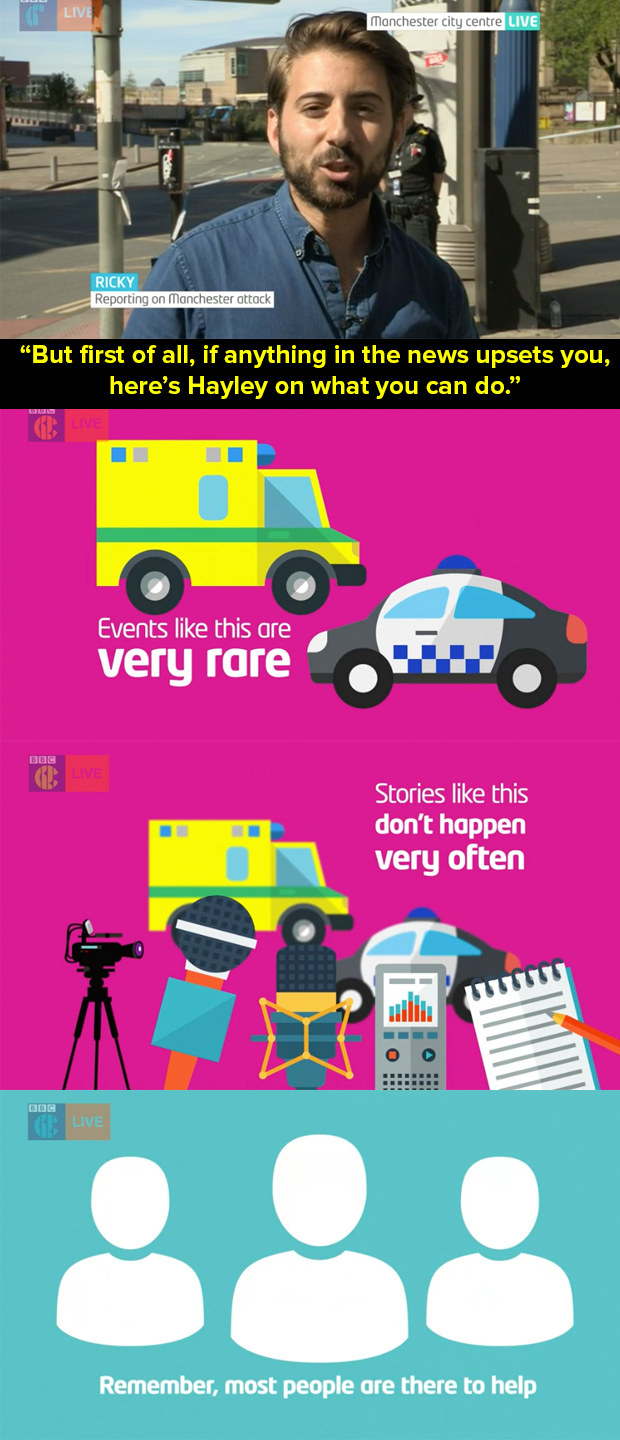 "We don't go into graphic detail. In terms of videos we use, we don't show people in distress, we don't show people hurt, but we do say that those things have happened," James said. "But we don't show the imagery, and I think that is a helpful way of getting the information across.

"We use a lot of animation work in order to be able to show those concepts without showing the full horror of what they are to children, in order so they can understand the context but not be disturbed by it."

James also hopes that the the show and its articles encourage children to talk about it with someone they know: "Speak to someone you trust – a parent, a teacher – help to verbalise your fears and hopefully that can become the beginning of the process for processing what has happened."