1.
When host Jack Whitehall said this savage line to Jesy from Little Mix and she did not seem best pleased.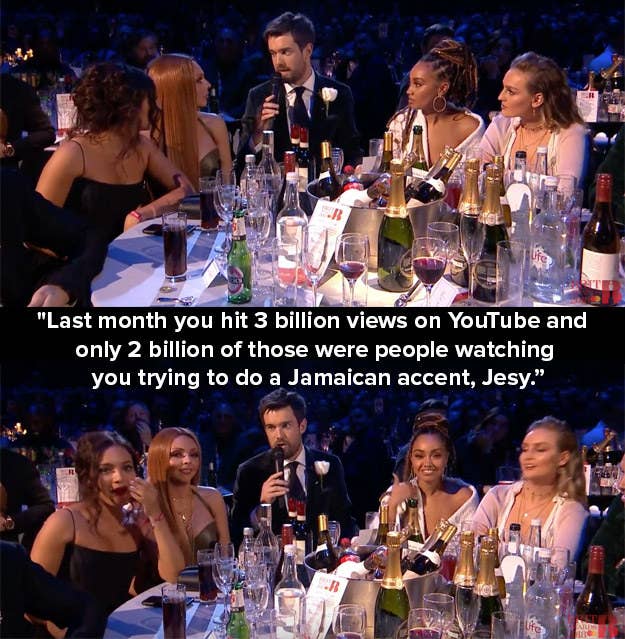 2.
When Rag'n'Bone Man performed and then Jack also delivered this very sassy line about Olly Murs.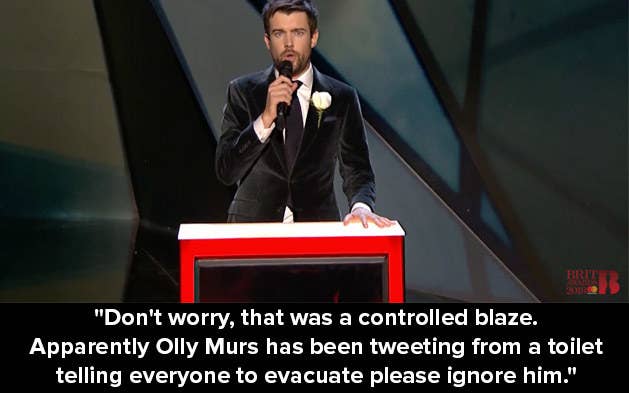 3.
And then we immediately saw Olly Murs.
4.
When Whitehall was supposed to be having an interview with the Foo Fighters but the Foo Fighters weren't there.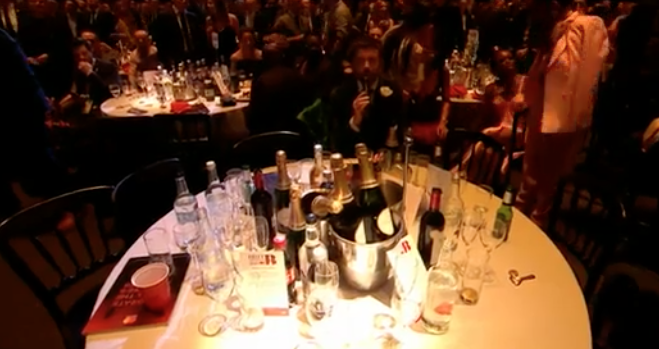 5.
When something went wrong at the start of Kendrick Lamar's performance so we just saw him lying on the top of a box above a car for absolutely ages...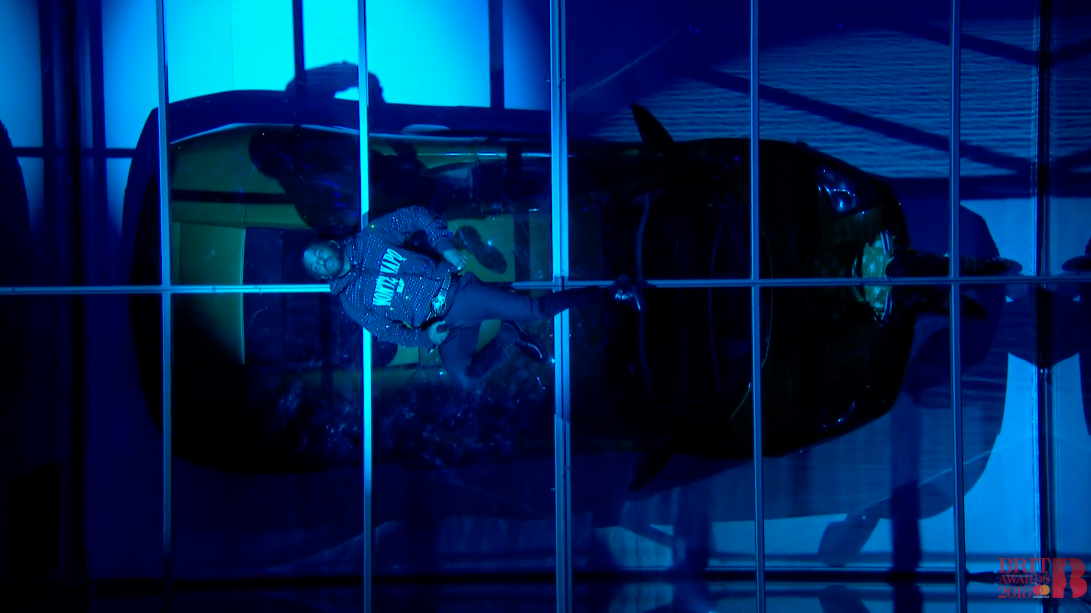 ...it lasted a minute but it felt like a l-i-f-e-t-i-m-e.
6.
And then when Kendrick did finally start his performance, nearly all of it was muted anyway.
7.
When Adwoa Aboah was supposed to say "solidarity" but it didn't come out the right way.
8.
When Damon Albarn did a long rambling speech that was cut off when he swore. The stage also faded to black.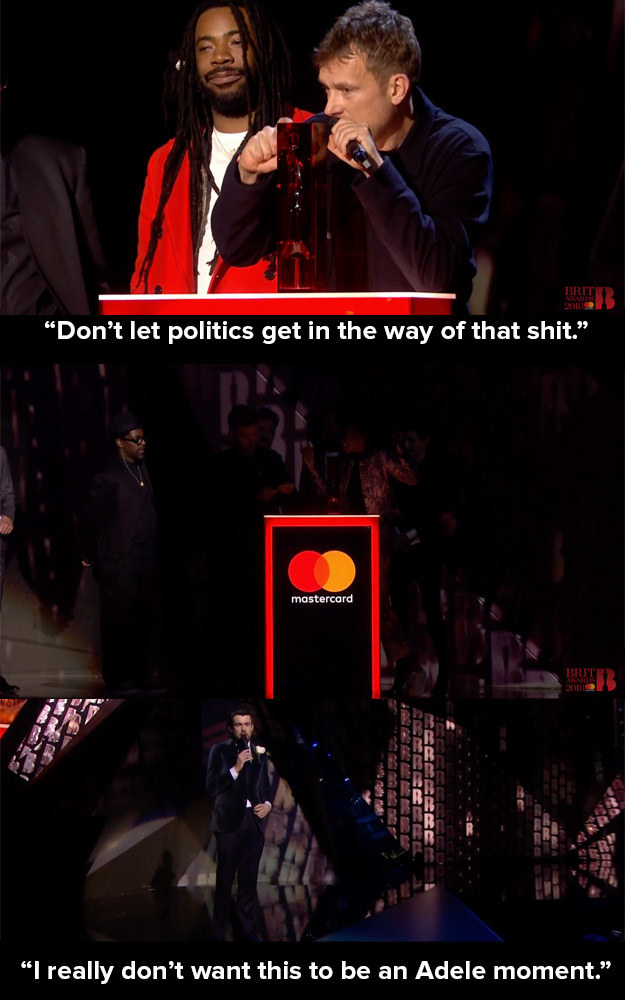 This also felt like a lifetime.
9.
When Whitehall asked Liam about his upcoming performance and then Cheryl escalated it without warning.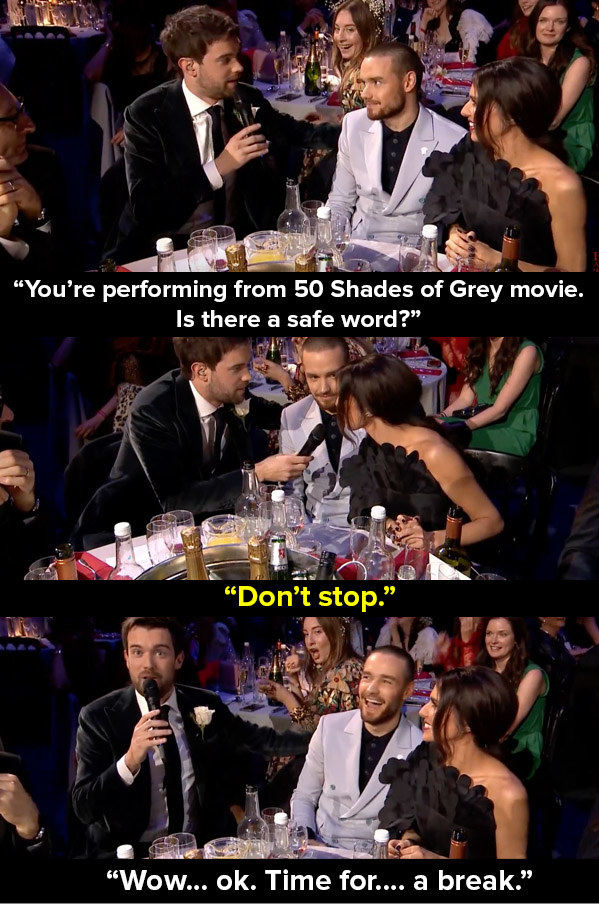 10.
When Este from Haim did some facial expressions in the background of that interview (which was amazing)...
...but many people awkwardly said that it was just a 'drunk woman' in the background, which led to Este to tweet this response.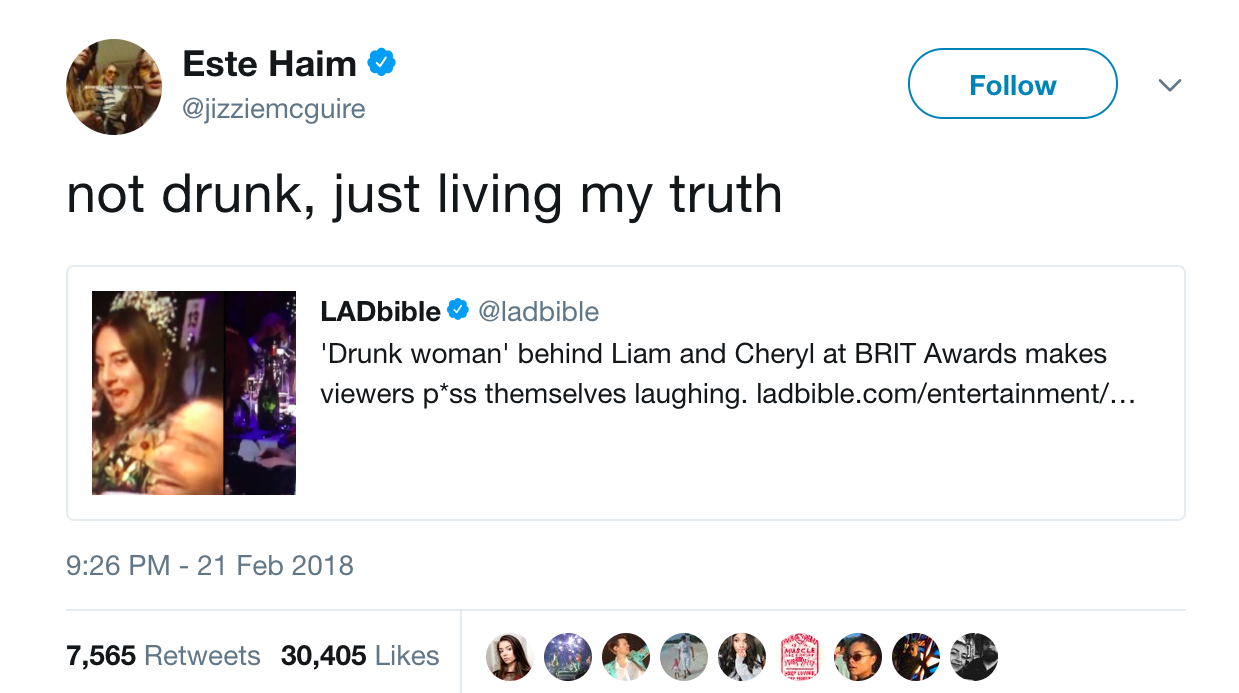 11.
And finally, when Dermot and Emma Willis, who hosted the Brits last year, came on to give out an award and asked why they were not asked to host again this year.
Never forget this moment.