1.
When he walked around the tent like this for absolutely no reason whatsoever.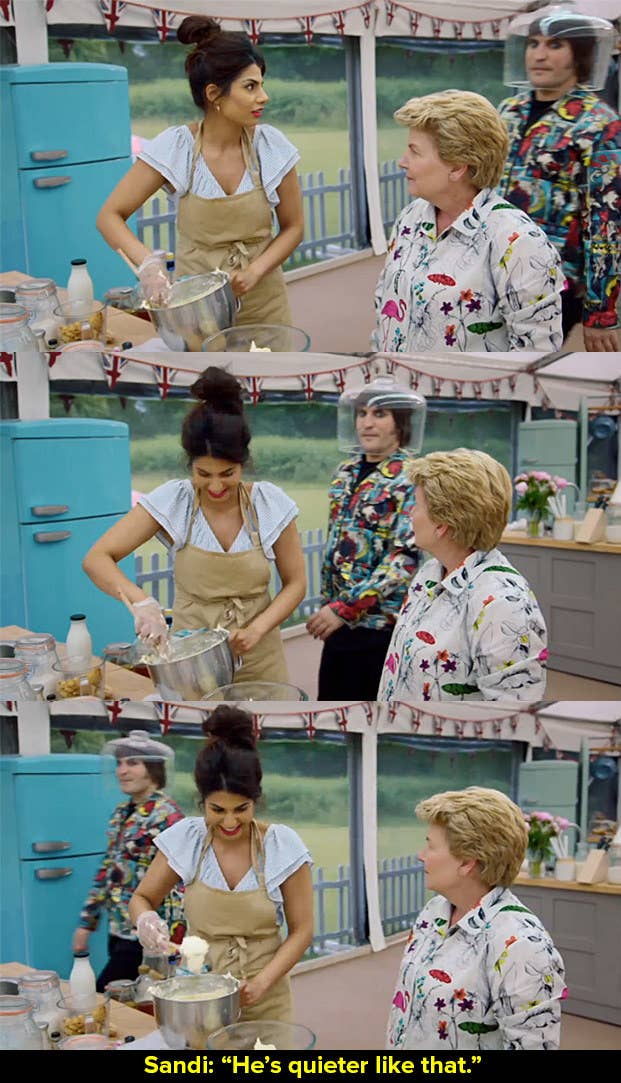 2.
When Sandi got excited talking about Denmark during Danish Week and Noel had no time for it.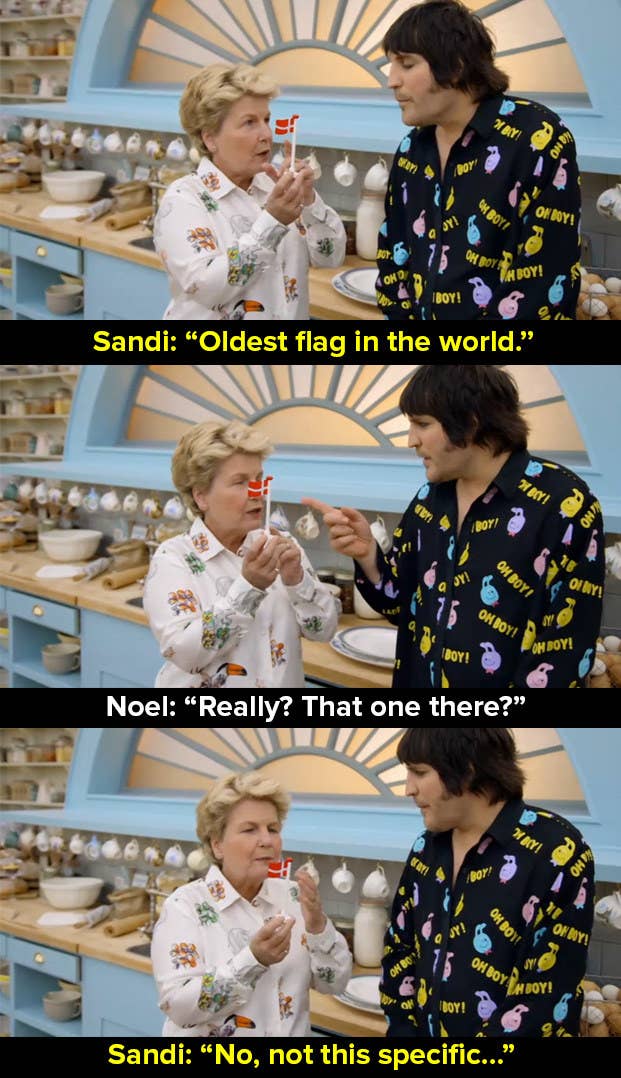 3.
When they cut to Noel playing tennis outside the tent whilst Sandi was giving out a time check.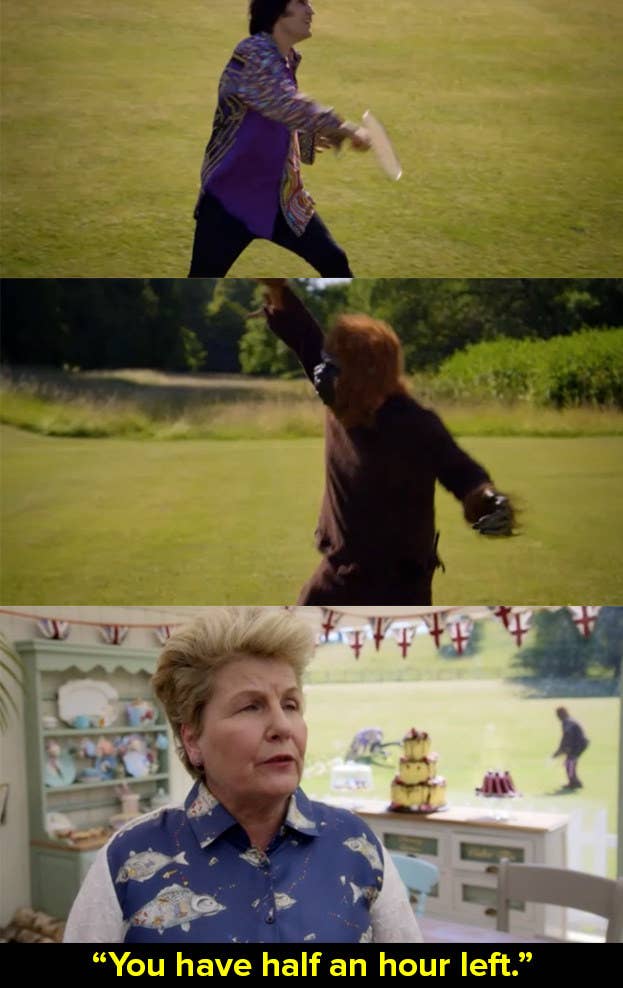 4.
When Sandi introduced a Signature Challenge and Noel interrupted her.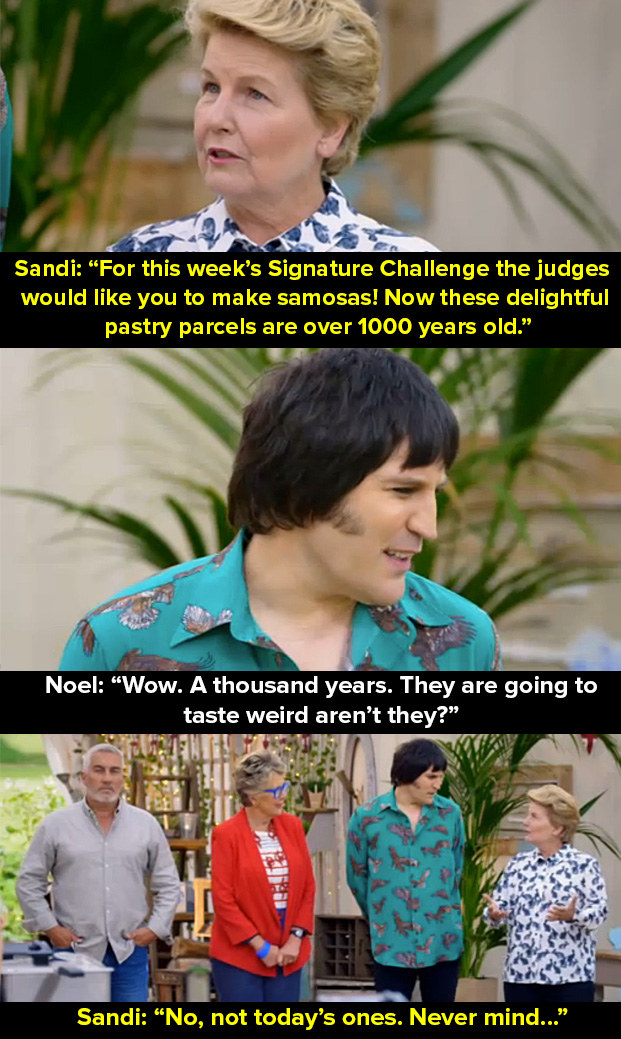 5.
When Noel came back with this really obvious solution when Ruby told him a problem.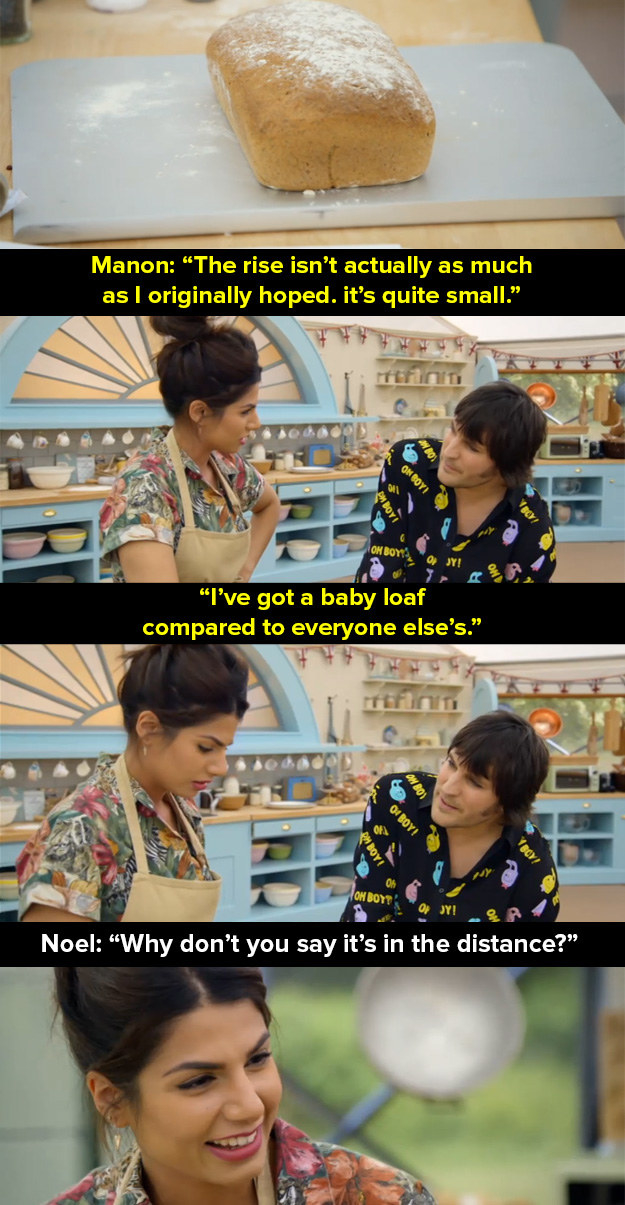 6.
When Paul tried to make Rahul feel anxious about his parents so Noel stepped in as his mother.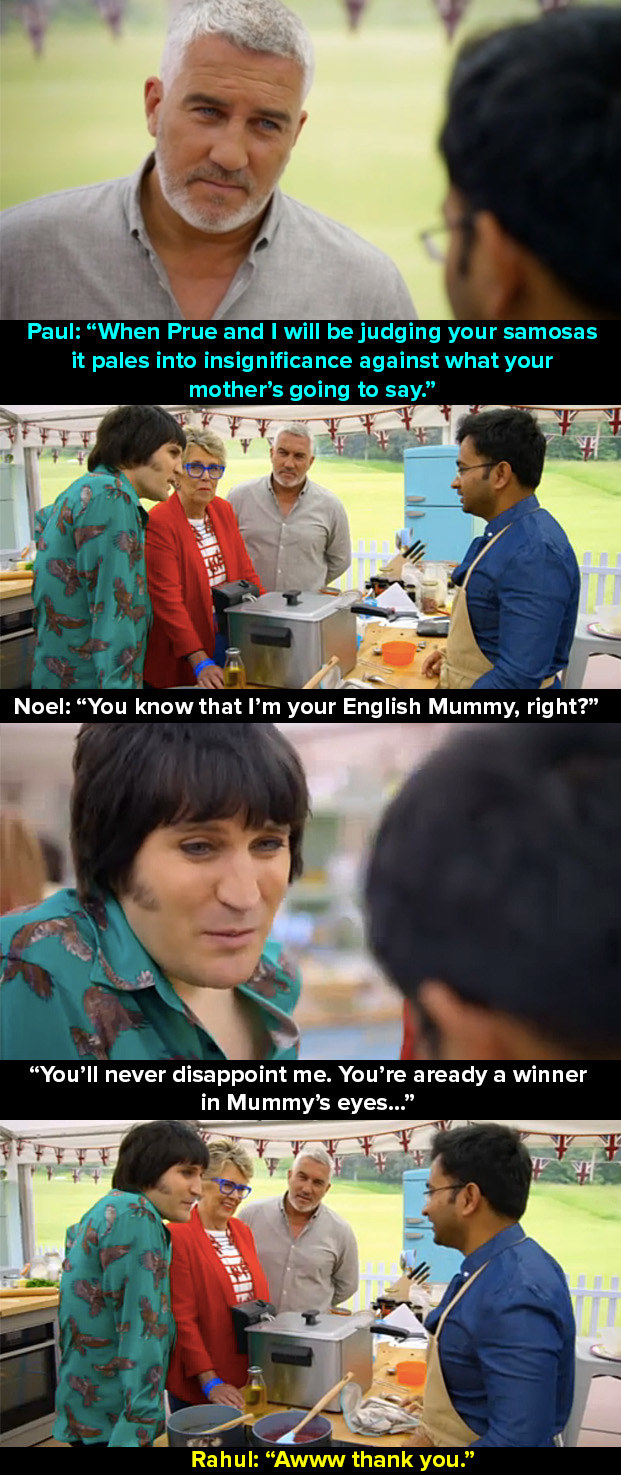 7.
When he was made to explain what a ma'amoul was.
8.
When he asked if pears have press officers.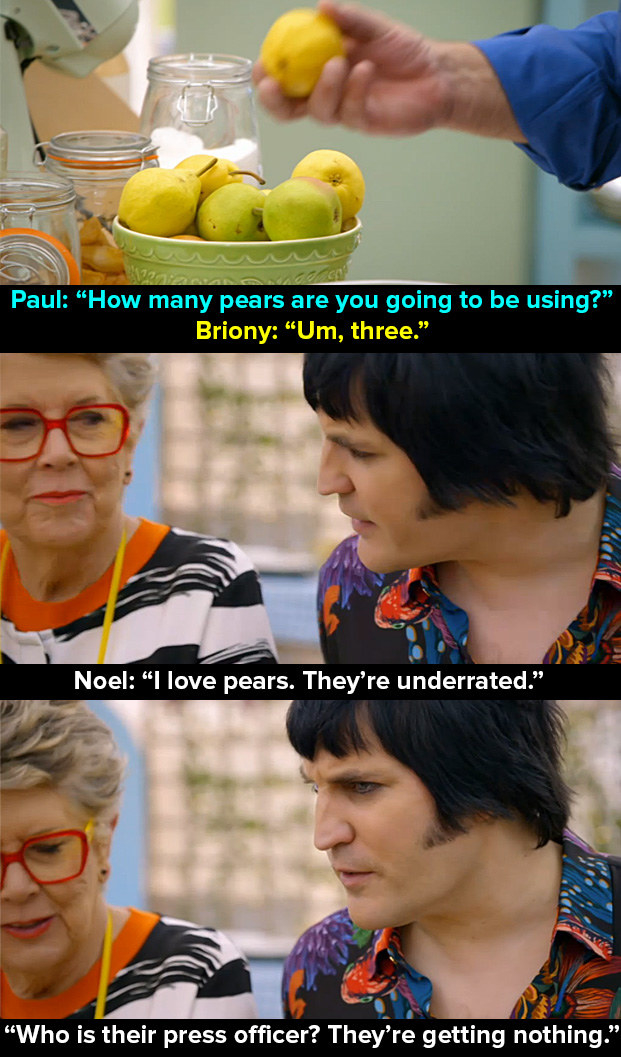 9.
When Kim-Joy said that she was making a mermaid and Noel dropped in a very subtle Mighty Boosh reference.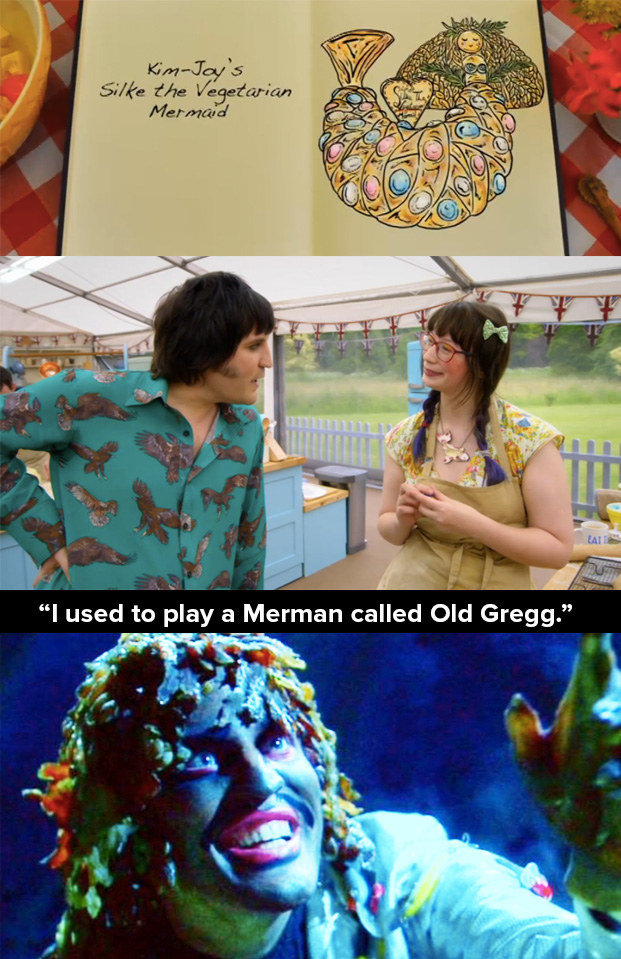 10.
And when he gave Jon a hand.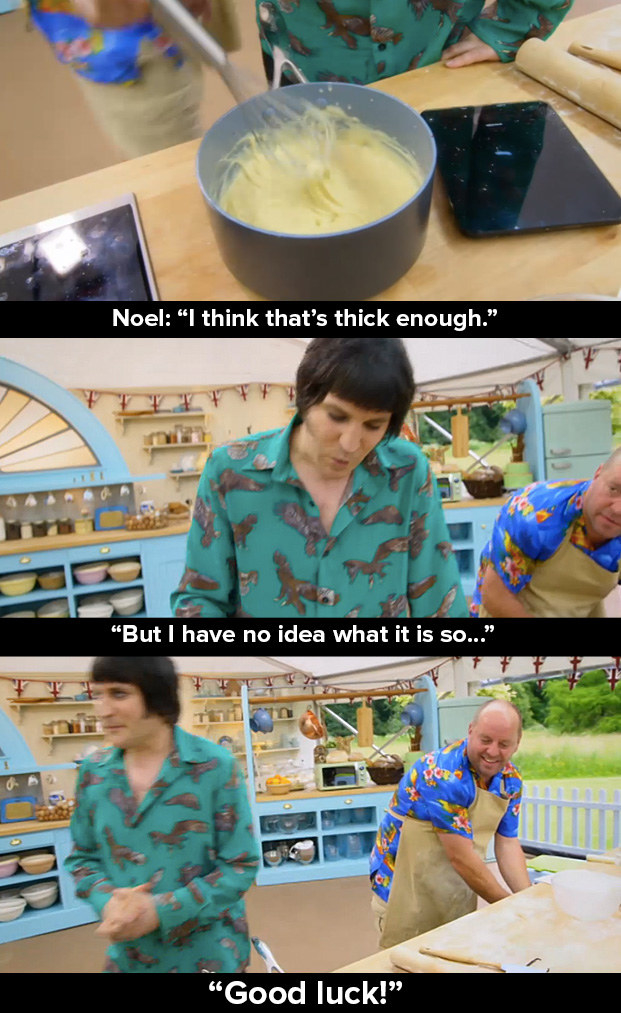 11.
And when he gave Ruby a hand.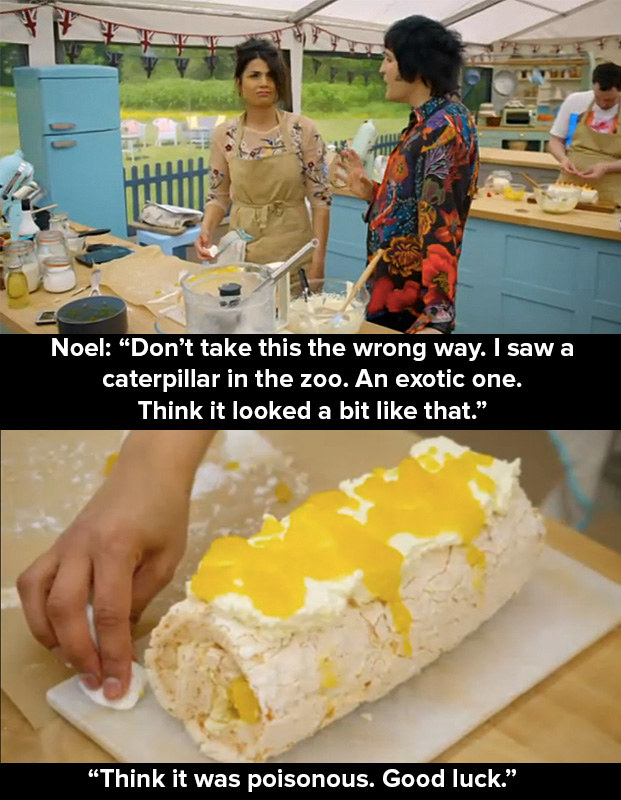 12.
When he opened the show like this.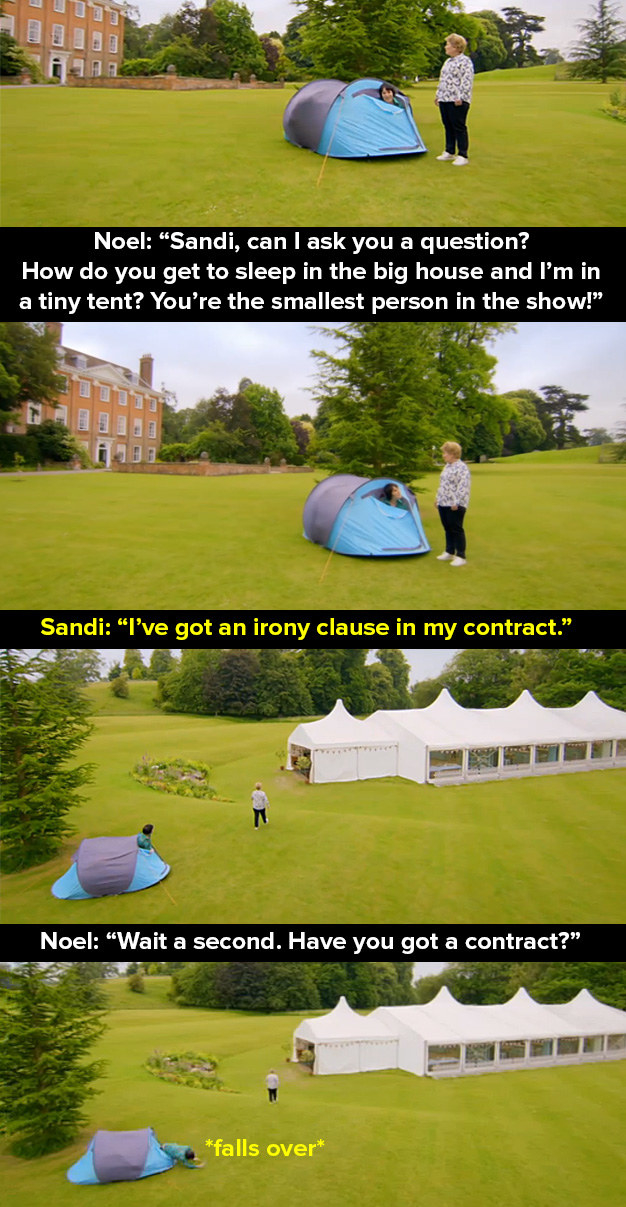 13.
When Prue was ill so Noel filled in.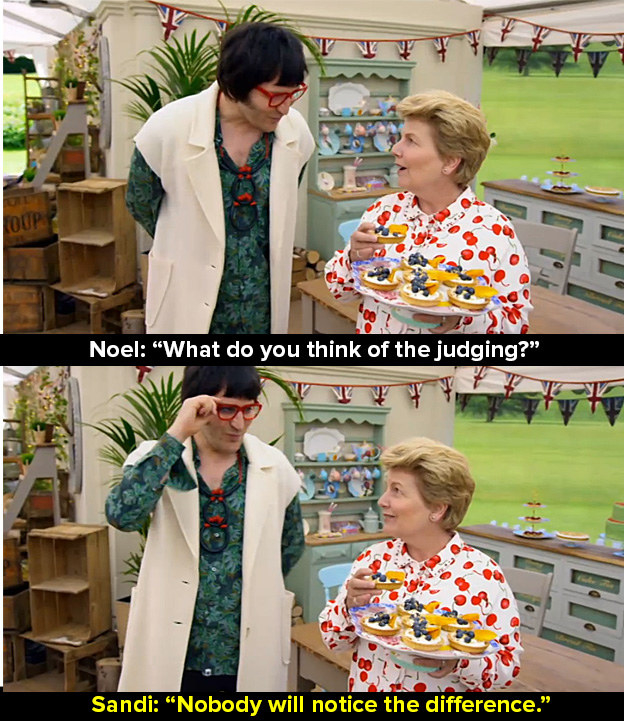 14.
When he tried to make Rahul feel more confident about his baking by bringing up a film franchise he had never heard of before.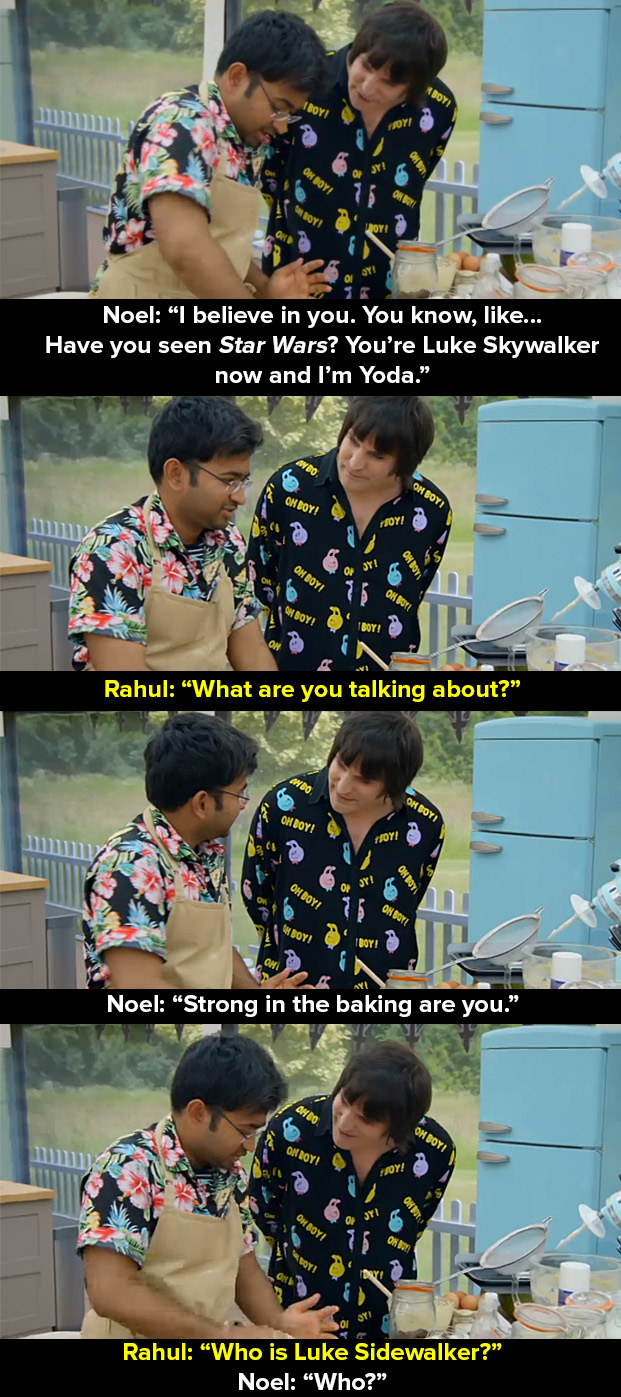 15.
When he protested that there was not a Halloween Week, therefore the term Goth Week was coined.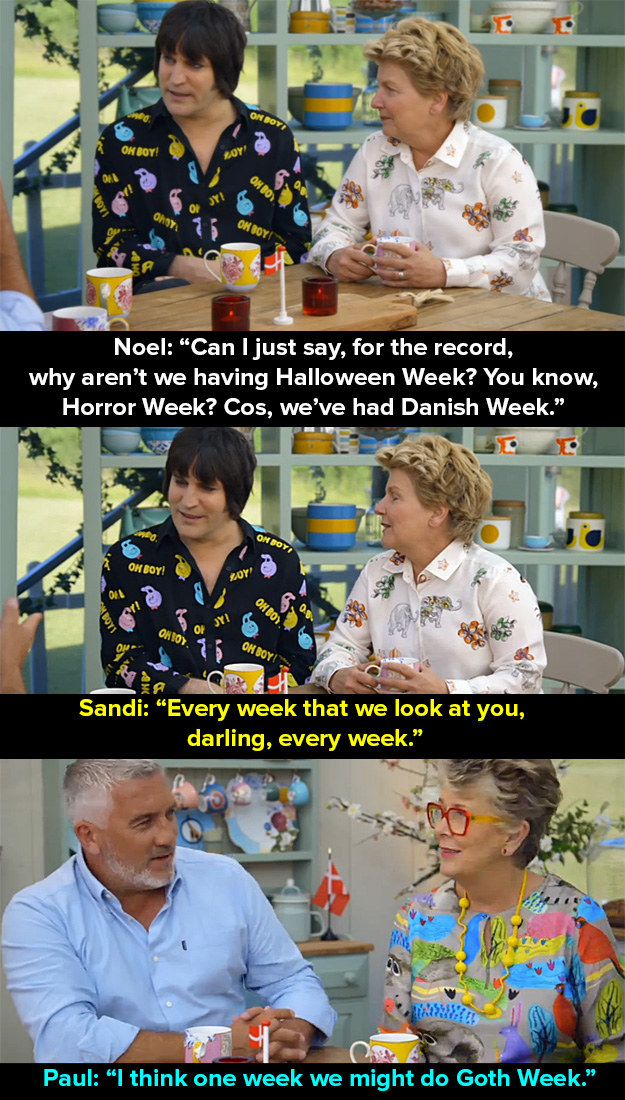 16.
When he decided to give a timecheck as if he was doing a '90s Britpop music video for no reason whatsoever.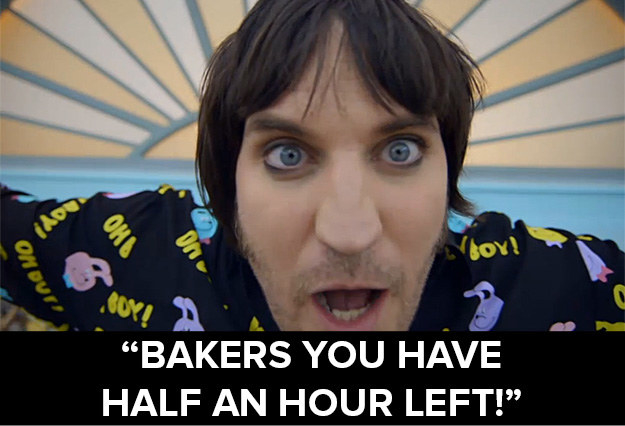 17.
When he gave this straightforward time check.

18.
And finally, when he pretended to be in battle and died.