18 Subtle Details You May Have Missed In The Fifth Season Of "Arrested Development"
Just like the previous four seasons, the latest season of Arrested Development featured many references to previous jokes. So, how many did you spot?
1.
In the opening episode of the fifth season of Arrested Development, Michael Bluth made an error on his computer and was corrected, which was a joke in the third season.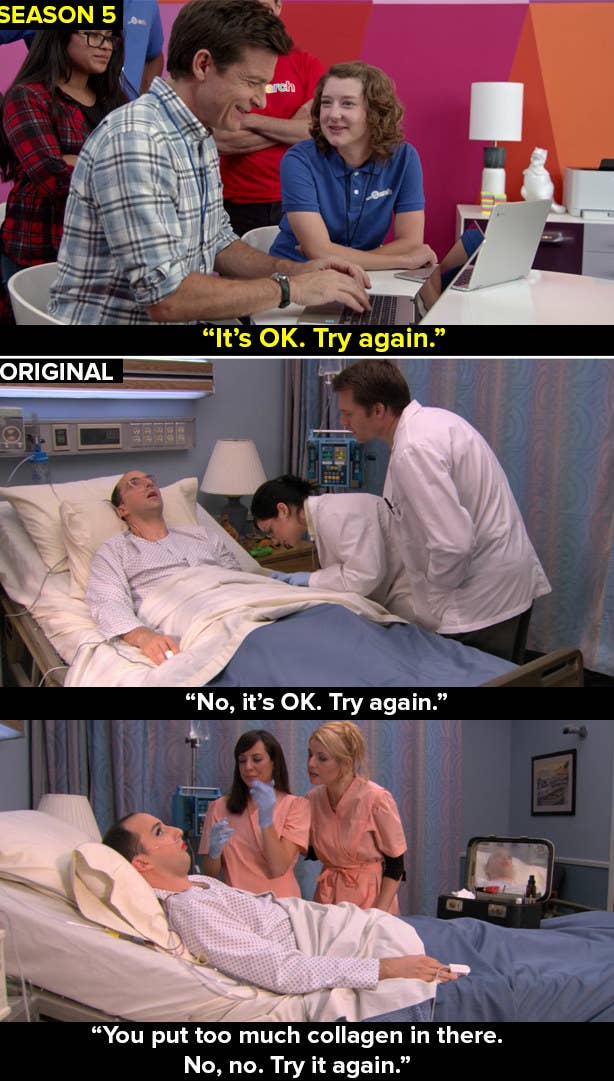 2.
When Buster talked about posing with his mother and then we saw the cover of Balboa Bay Window.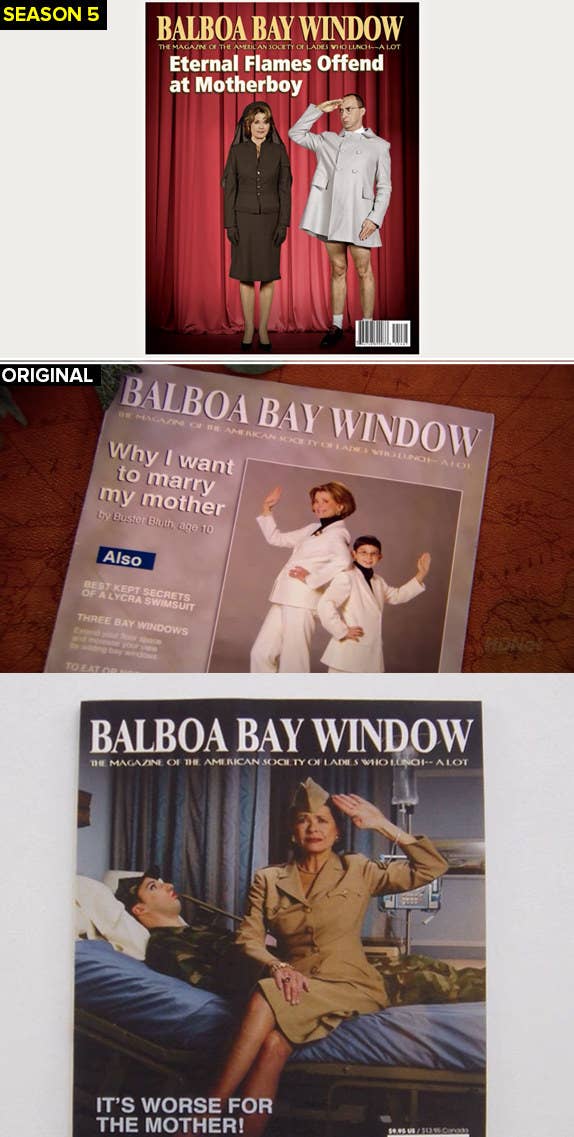 3.
Michael Bluth's note to Lucille 2 featured the words "haha", a line Tobias always creepily added in his notes to casting directors in the episode "Save Our Bluths."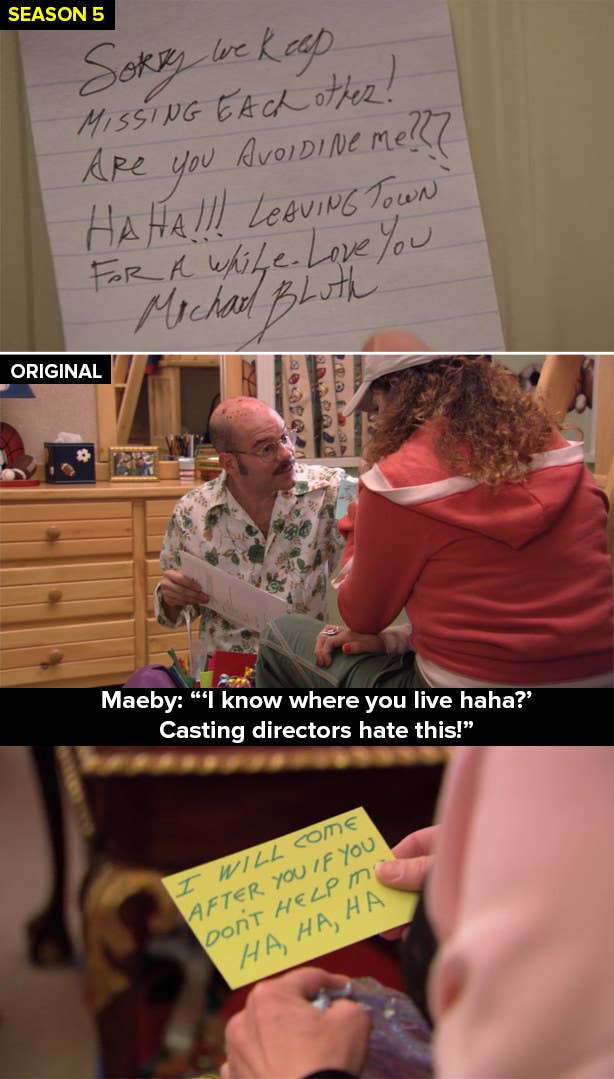 4.
When George Michael punched his father, Maeby suggested that he should put it on Dad Fights, an eerie relation to the Boy Fight videos Michael and Gob used to star in.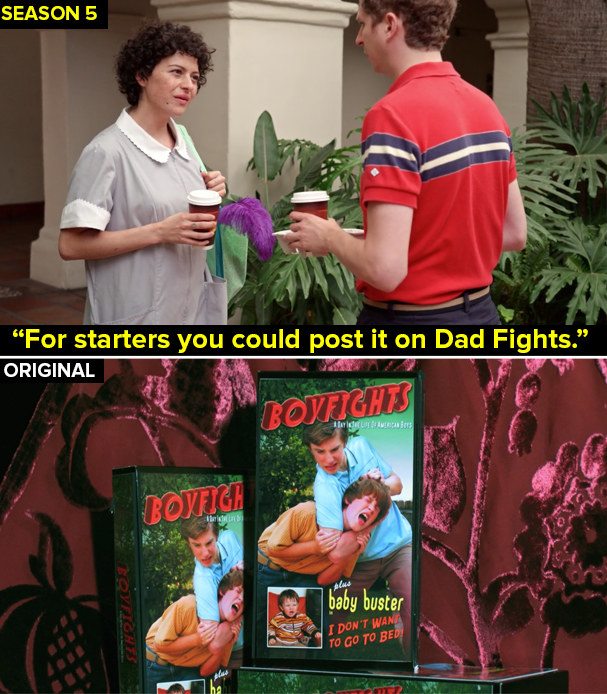 5.
When Buster is told he has to go into hiding, he reminds Michael that he once attended an academy where children are "neither seen nor heard."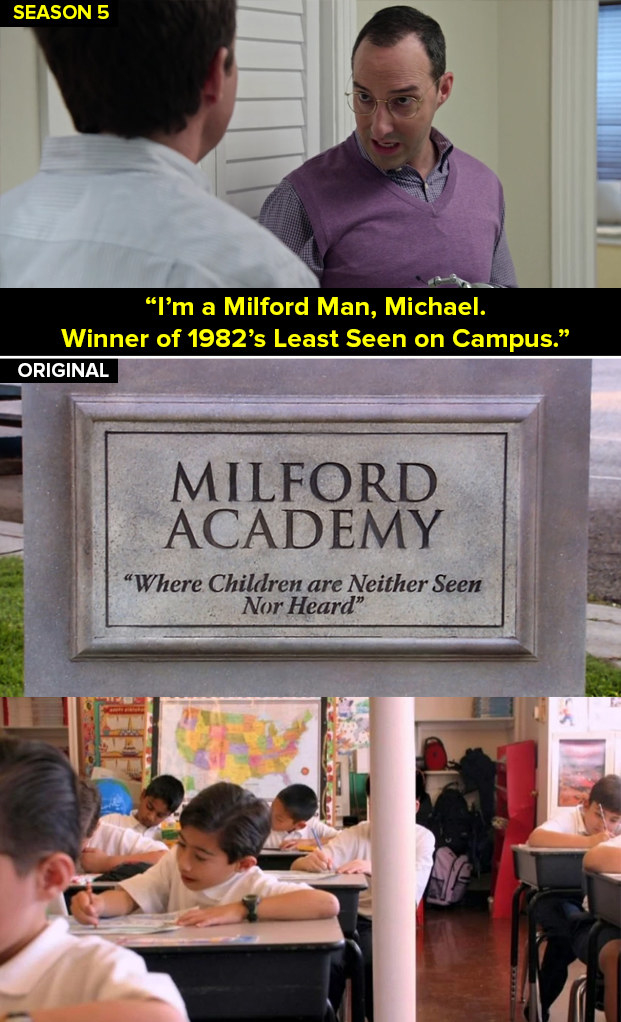 6.
And when Michael Bluth saying he was going to seek revenge on the family to 'teach them all a lesson" mirrored the actions of J Walter Weatherman.
7.
And later in the episode Michael Bluth said this.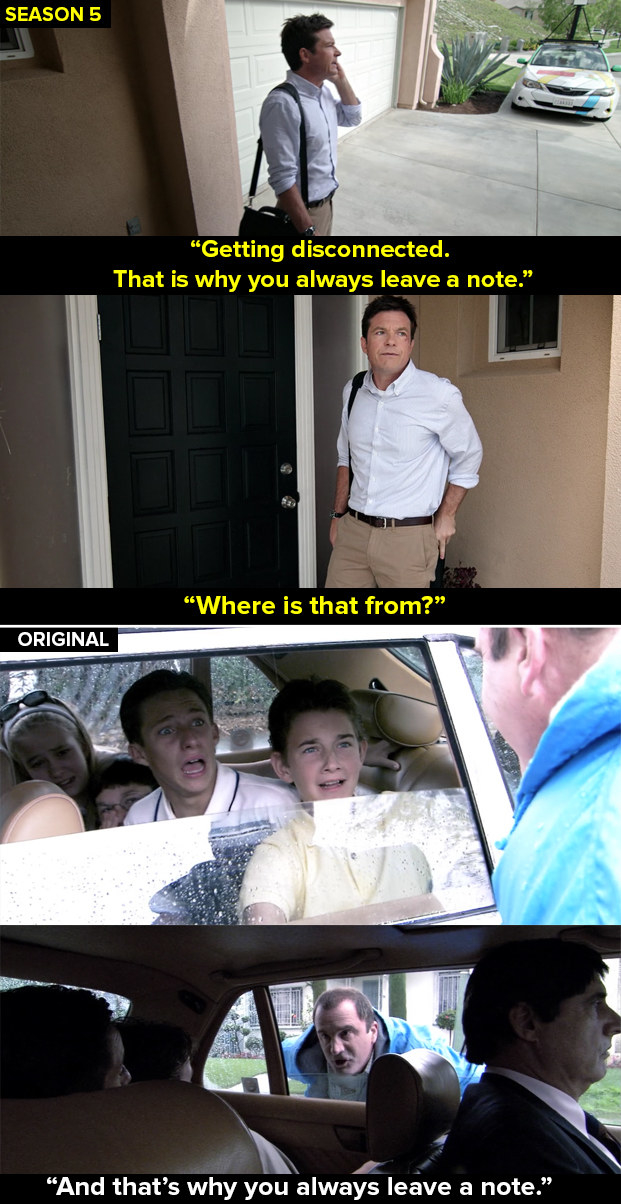 8.
At one point, Buster makes a point about giving mom a scare, when she's used to giving other people scares.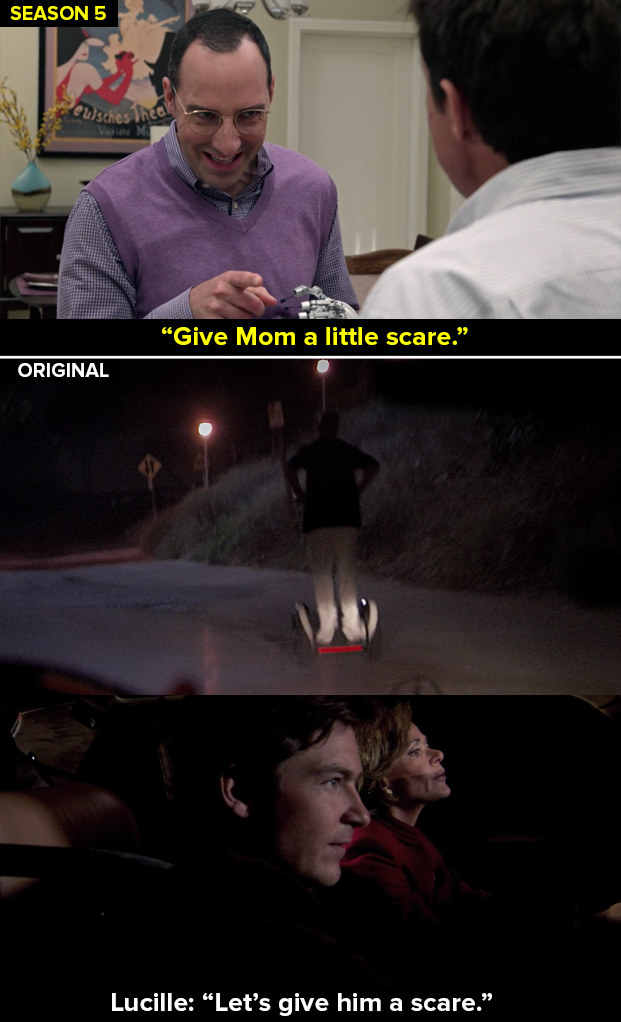 9.
When George Michael, Maeby and Steve Holt (!) went to Mexico and they stumbled across this reference.
10.
Lucille then screamed at Michael Bluth in the exact same way as she screamed at Gene Parmesan in a previous episode.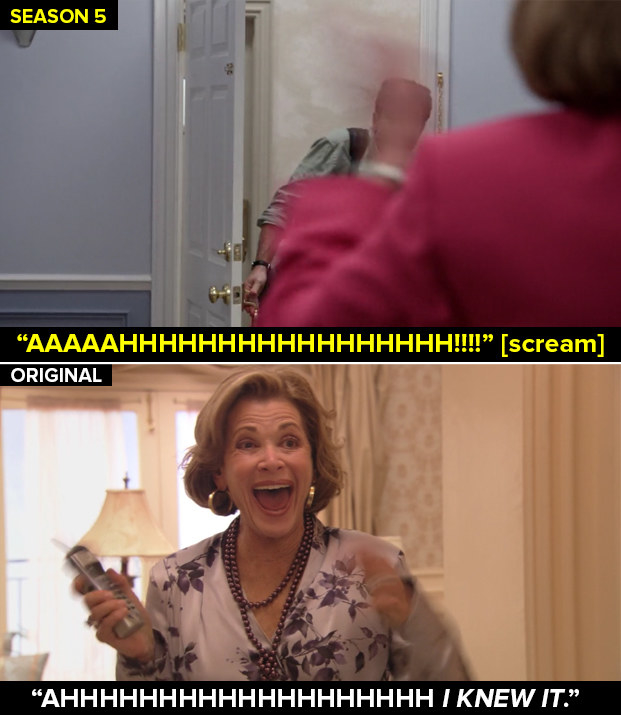 11.
George Michael then decided to wear the Adam costume from the time he posed in a Michelangelo painting.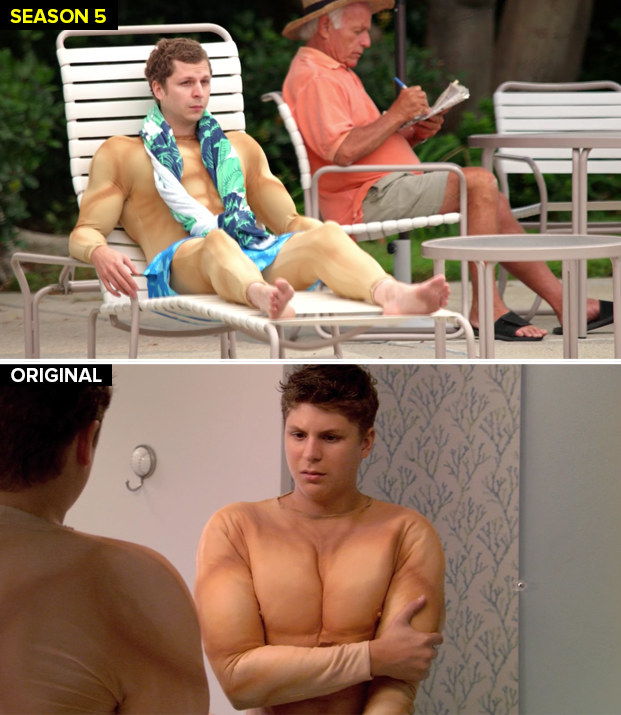 12.
A scandal by Lindsay was picked up by Wee BBC, the same channel that documented Michael's time in Wee Britain that time when he was dating Rita.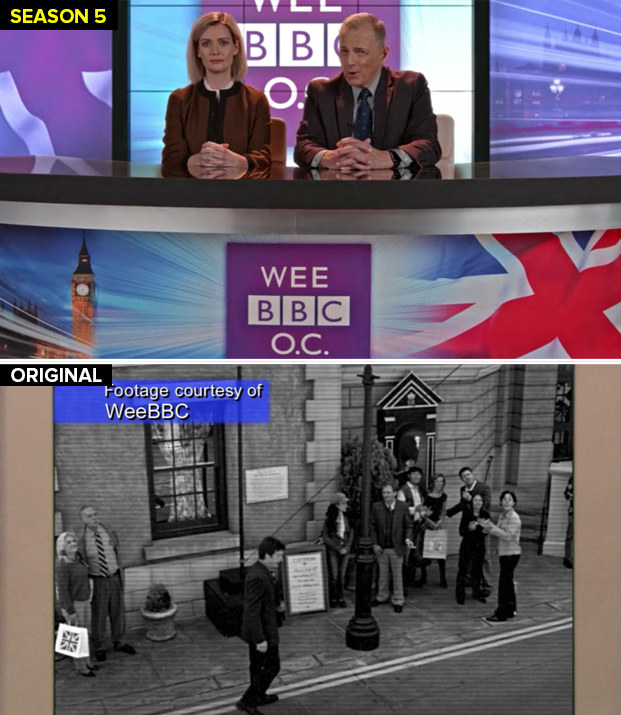 13.
When Michael was about to go scuba-diving and mentioned '14-bells', a term he would have picked up in Maritime Law.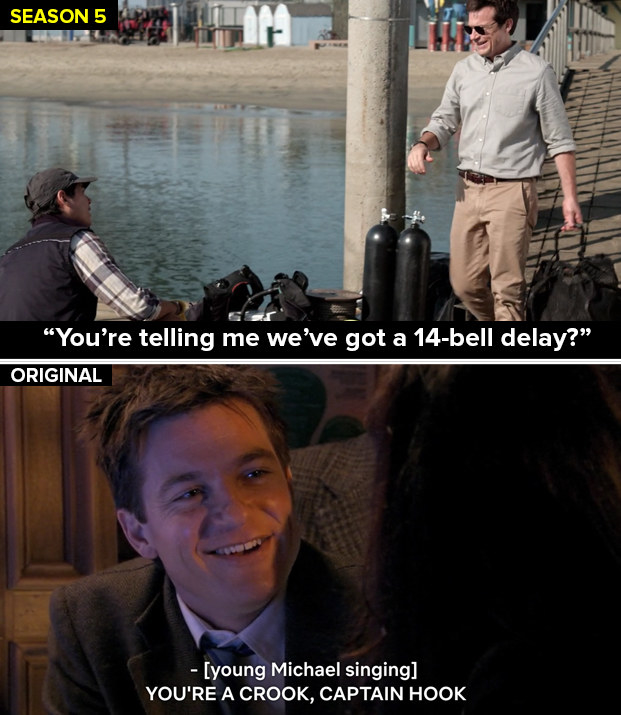 14.
Tobias also said very similar words dressed up as a giant banana by mistake as when he dressed up as a member of the Blue Man Group, also by mistake.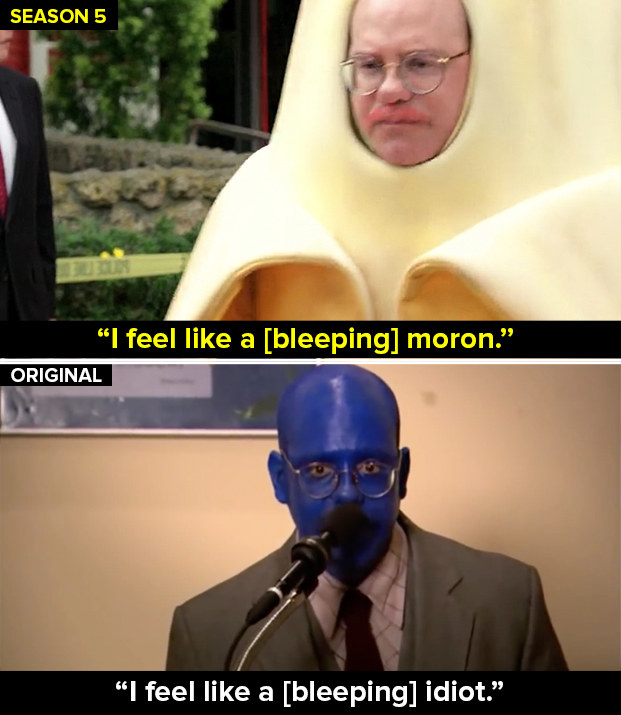 15.
When Maeby suggested kissing George Michael again to teach the rest of the family, it was the reverse of what George Michael said to Maeby in the show's first episode.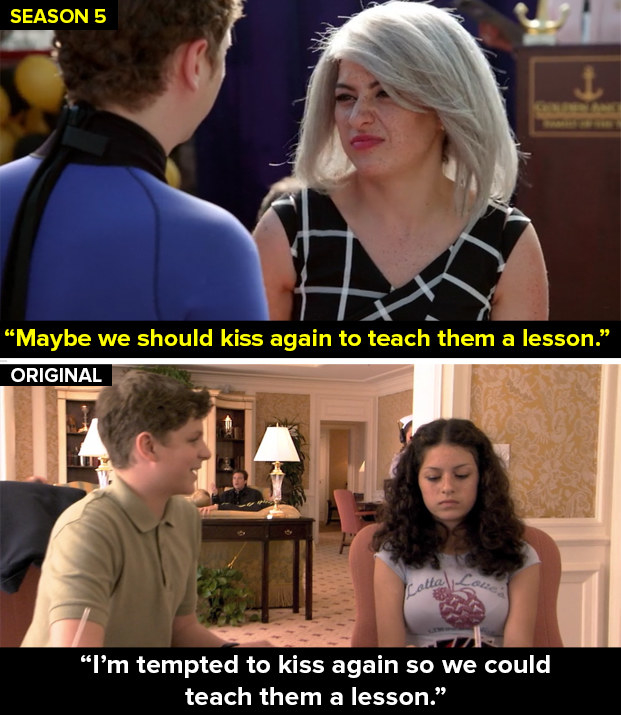 16.
The Bluth family also continues to have exceptionally well-catered parties when there's only a handful of guests.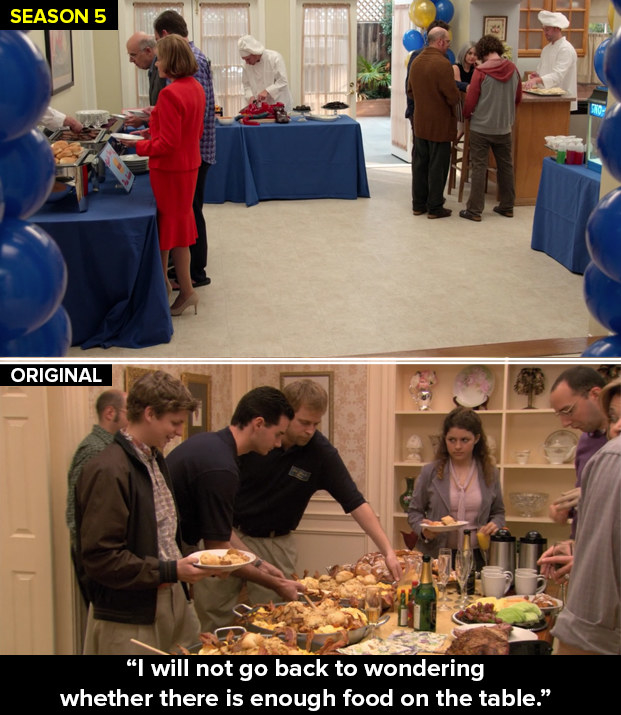 17.
And finally, Maeby once pretended to look like she was an old woman but ended up looking more like Mrs Featherbottom.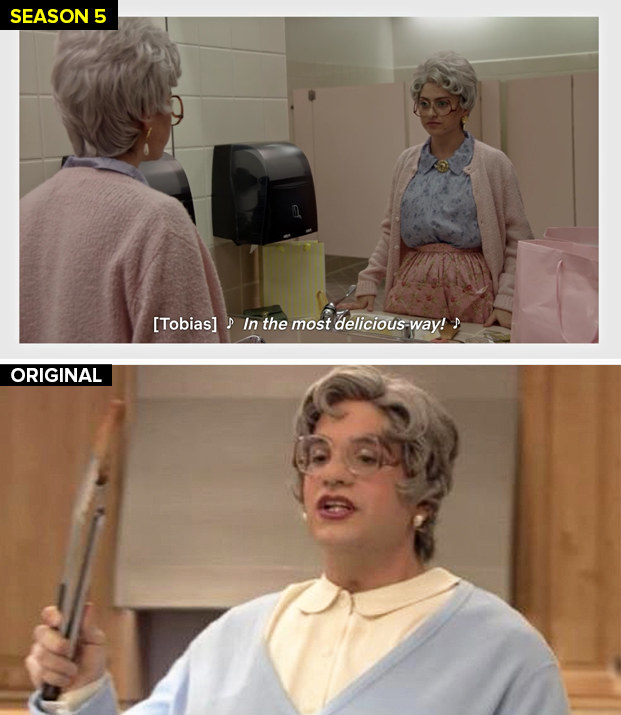 Spotted any more? Let us know and we will add it to the list.