1.
Unbreakable Kimmy Schmidt: When Jacqueline bursts into tears and Kimmy tries to console her.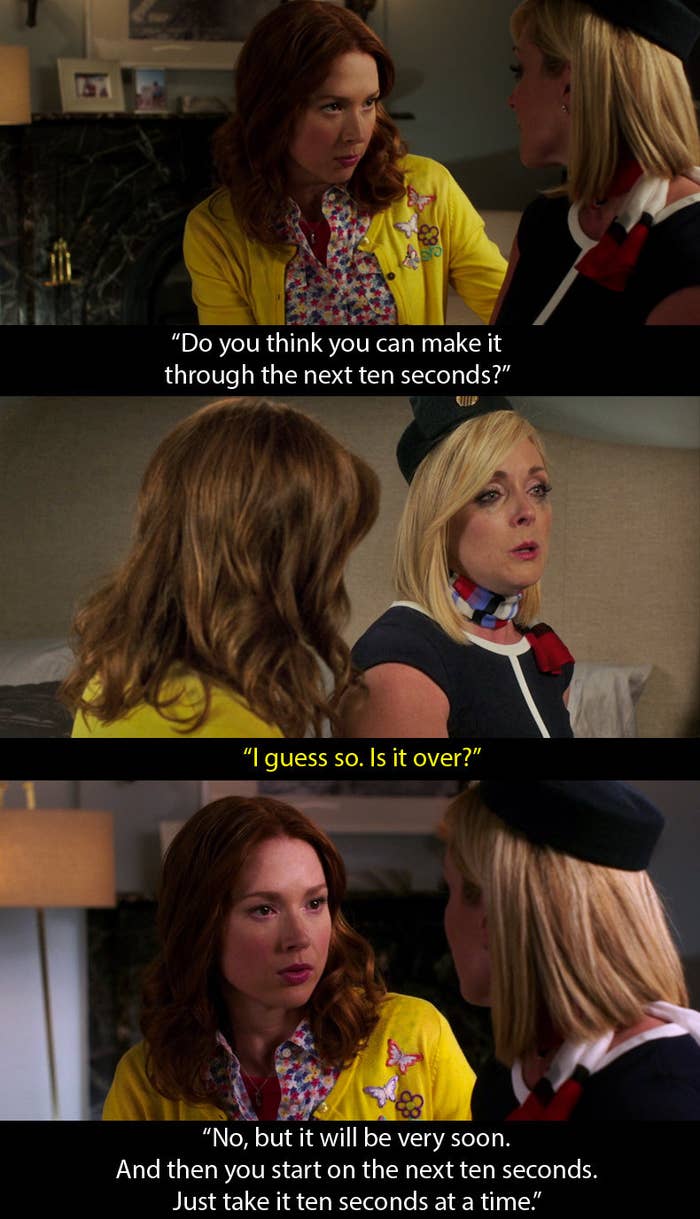 2.
BoJack Horseman: When BoJack receives this piece of wisdom when he is having difficulty running.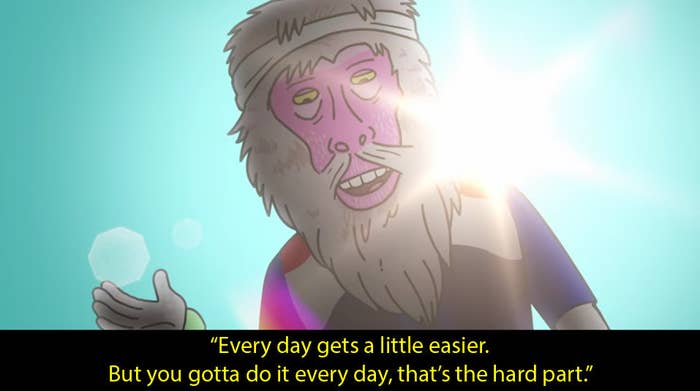 3.
Parks and Recreation: When Chris Traeger decides to see a therapist to treat his depression.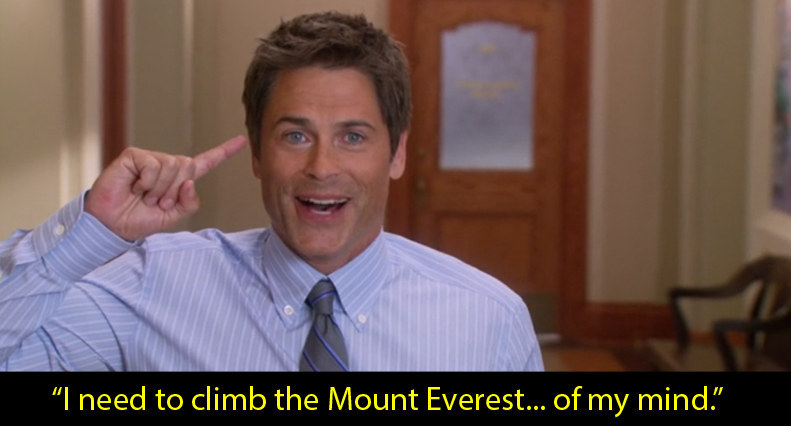 4.
Grey's Anatomy: When Dr Bailey opens up to Cristina about how she manages her pregnancy.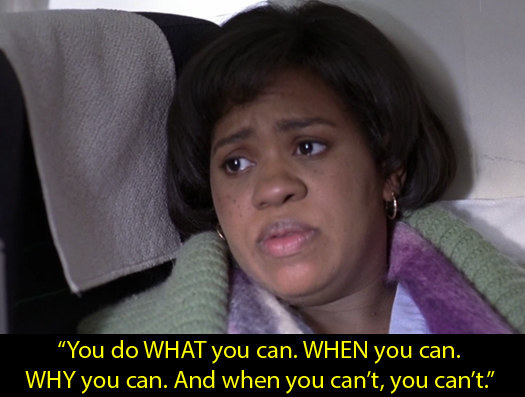 5.
Orange is the New Black: When Red reassures Nicky when she is struggling with an addiction.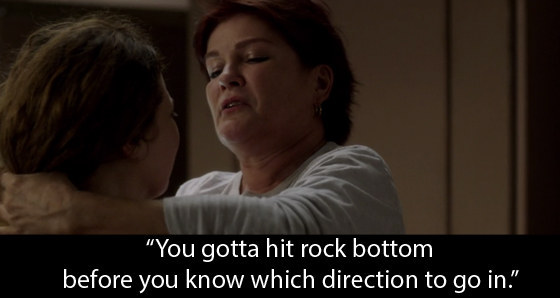 6.
In the Flesh: When Kieren made his parents talk about what happened after he took his own life.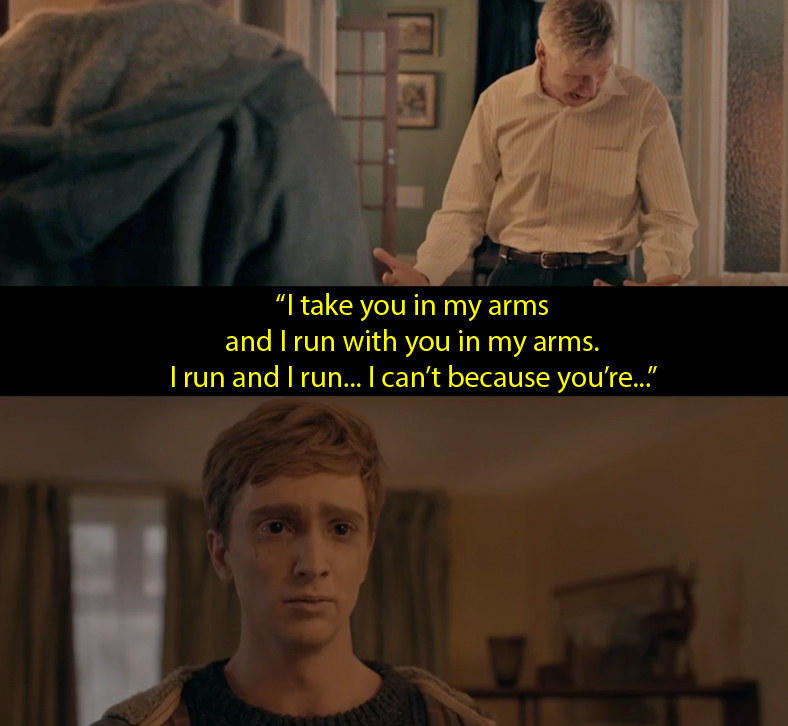 7.
The Simpsons: When Homer explains why all the photos of Maggie are at his work and not at home.
8.
Doctor Who: When The Doctor transported Van Gogh to the present to see the impact his life made.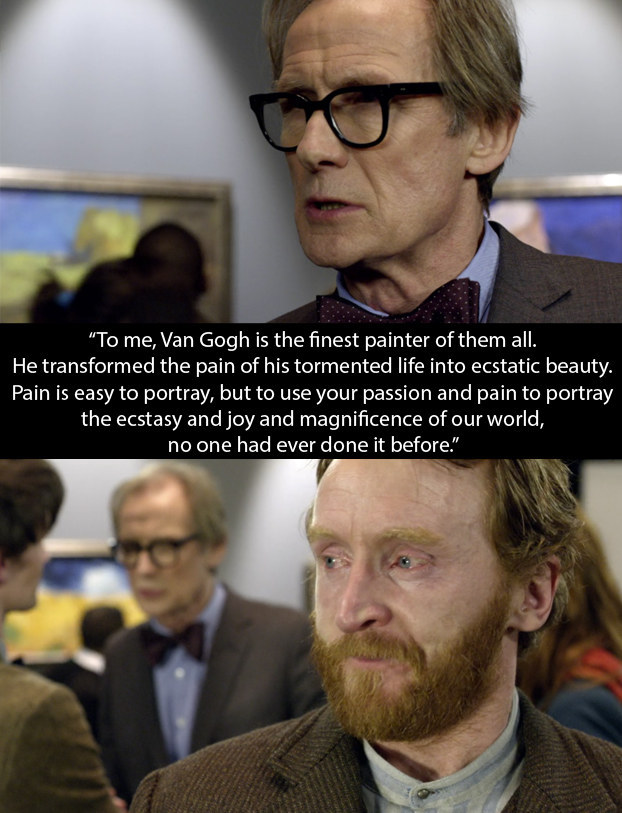 9.
But they could not stop him from taking his own life.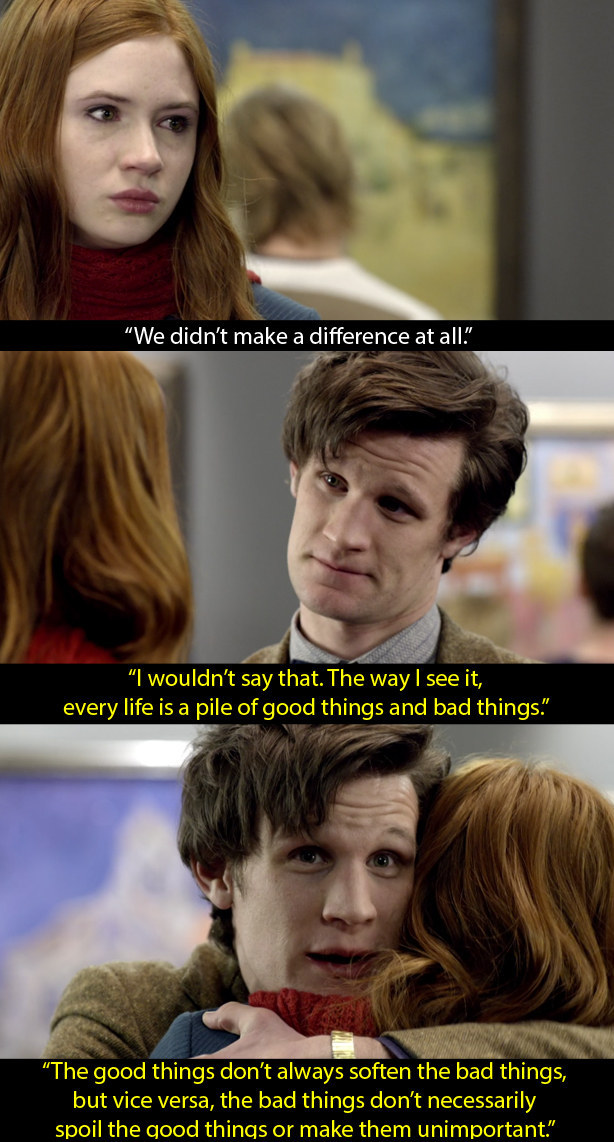 10.
Desperate Housewives: When Lynette confronts Mary Alice in a dream, asking to save her.
11.
My Mad Fat Diary: When Rae tries to imagine what the world would be like if she had taken her own life.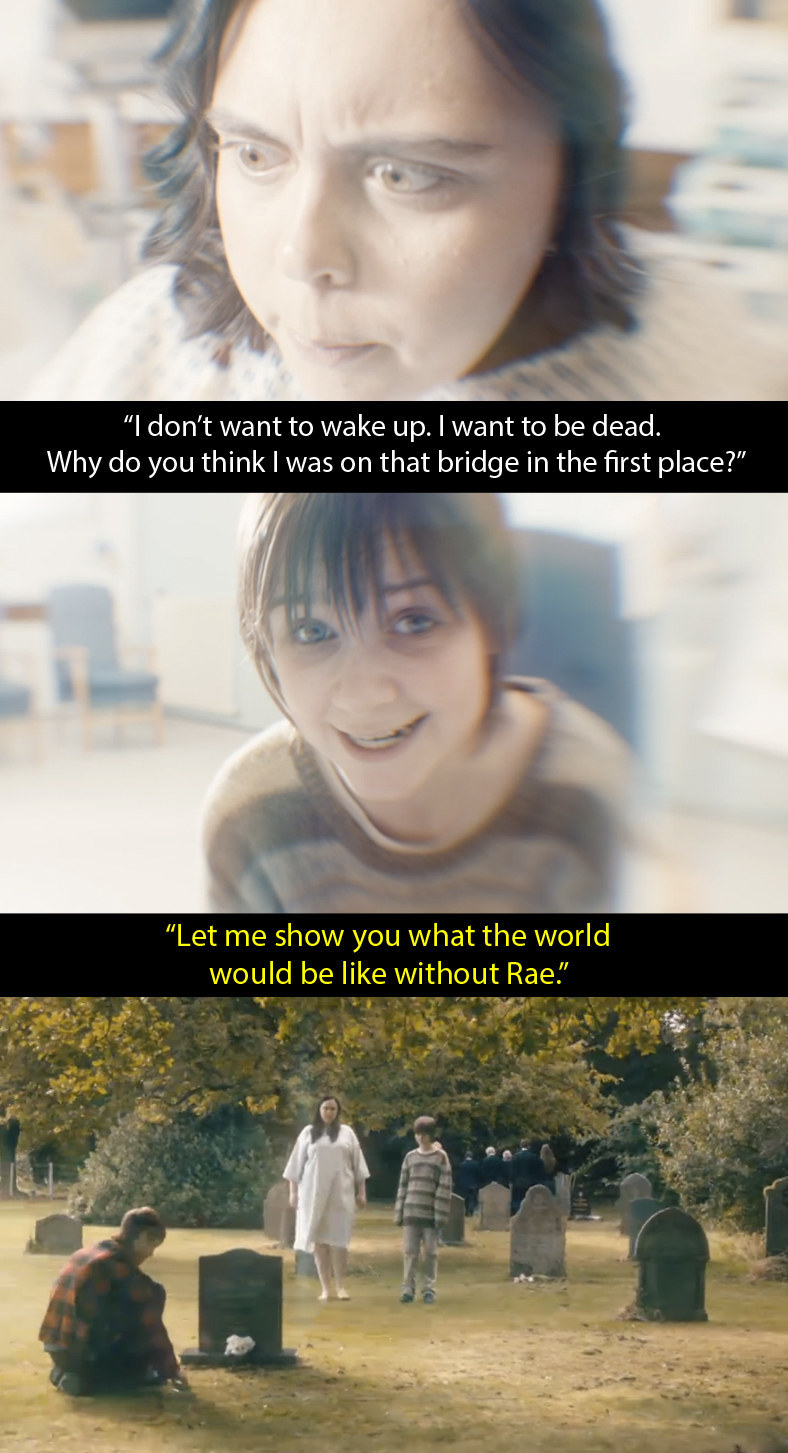 12.
Buffy the Vampire Slayer: At the end of the musical episode, when Dawn says this to Buffy.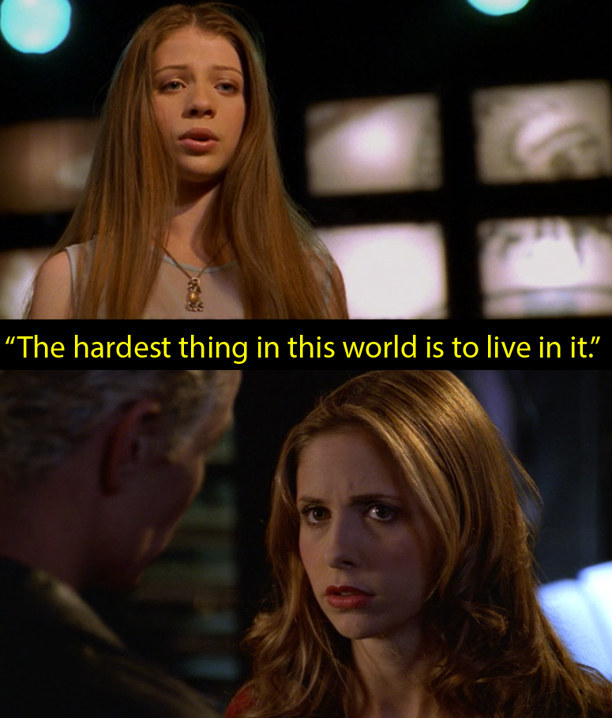 13.
Scrubs: The musical number that deals with a patient who is about to have an operation.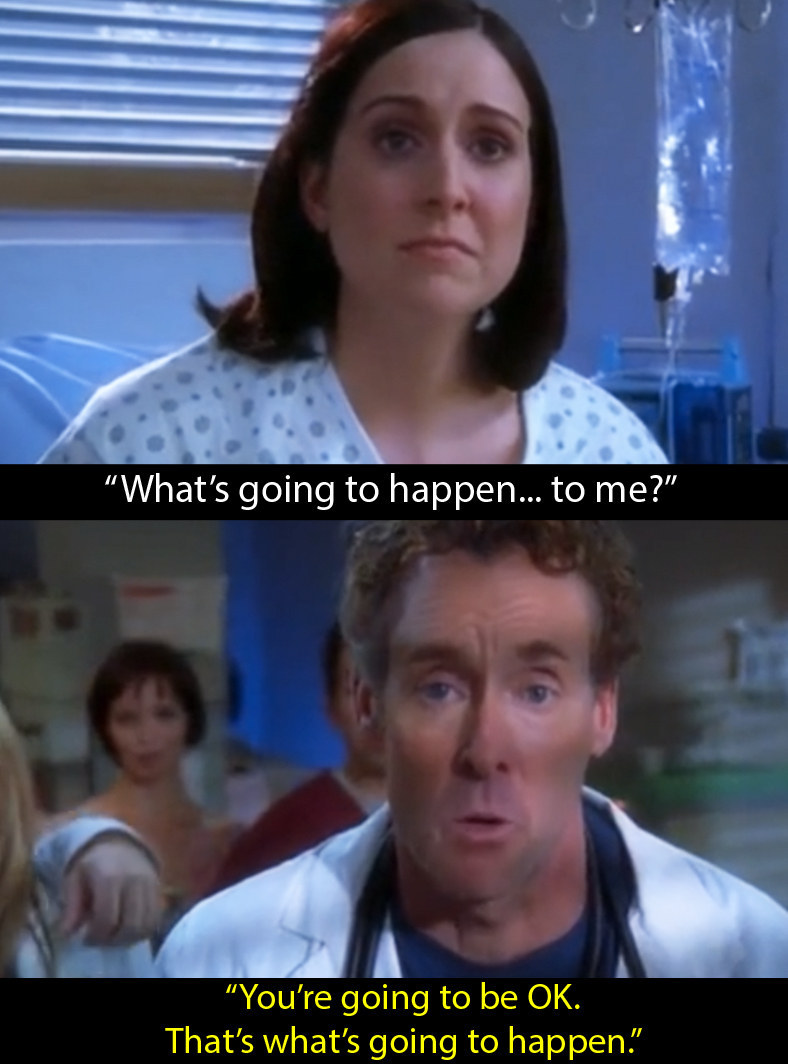 14.
The Fresh Prince of Bel Air: When Will opens up to Uncle Phil about his estranged father.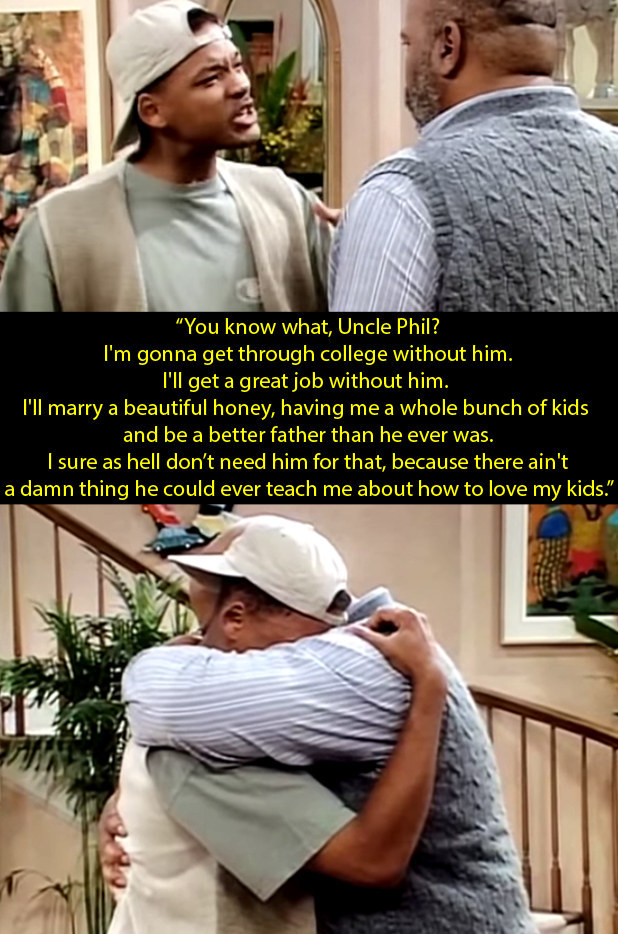 15.
The West Wing: Leo speaking to Josh after his first therapist appointment, not long after he was shot.

16.
The Office: Pam's advice in the final episode.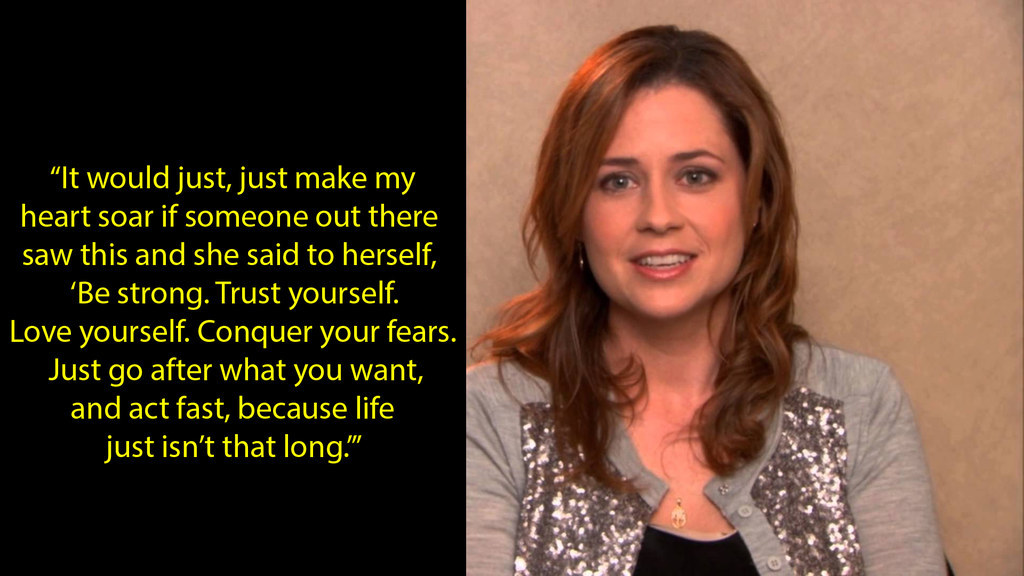 We received hundreds of comments and emails on this topic. Thank you for every single one.
Follow BuzzFeed Community on Facebook + Twitter.
If you need information and practical advice on depression, you can call the Rethink advice and information service on 0300 5000 927 (10am–2pm), if you're in the UK.

You can call the Samaritans for confidential support if you're experiencing feelings of distress or despair on 08457 90 90 90 (24-hour helpline).

And you can call the Crisis Call Center at 1-800-273-8255 at any time of the day if you're based in the US.